Pfizer offers to sell medicines at cost to world's poorest countries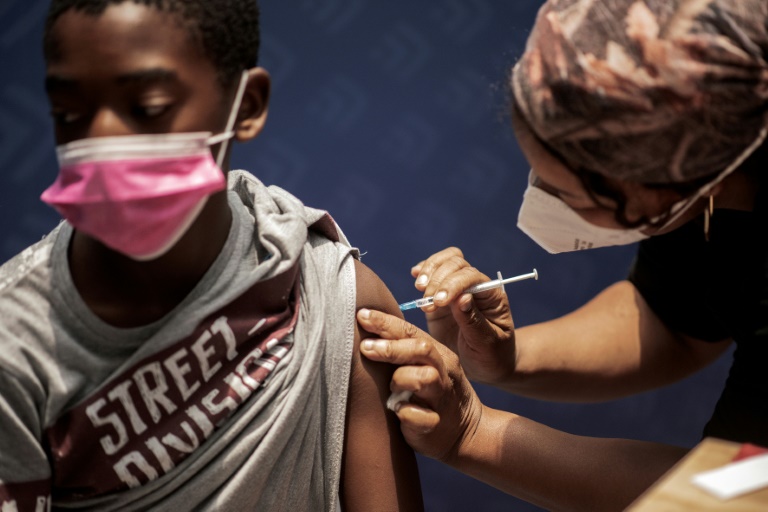 US pharmaceutical giant Pfizer on Wednesday said it would sell its patented drugs at a not-for-profit basis to the world's poorest countries, as part of a new initiative announced at the World Economic Forum in Davos.
"An Accord for a Healthier World" focuses on five areas: infectious diseases, cancer, inflammation, rare diseases and women's health — where Pfizer currently holds 23 patents, including the likes of Comirnaty and Paxlovid, its Covid vaccine and oral treatment.
"This transformational commitment will increase access to Pfizer- patented medicines and vaccines available in the United States and the European Union to nearly 1.2 billion people," Angela Hwang, group president of the Pfizer Biopharmaceuticals Group told AFP.
Five countries: Rwanda, Ghana, Malawi, Senegal and Uganda have committed to joining, with a further 40 countries — 27 low-income and 18 lower-middle-income — eligible to sign bilateral agreements to participate.
Developing countries experience 70 percent of the world's disease burden but receive only 15 percent of global health spending, leading to devastating outcomes.
Across sub-Saharan Africa, one child in 13 dies before their fifth birthday, compared to one in 199 in high-income countries.
Cancer-related mortality rates are also far higher in low and middle-income countries — causing more fatalities in Africa every year than malaria.
All this is set to a backdrop of limited access to the latest drugs. 
Essential medicines and vaccines typically take four to seven years longer to reach the poorest countries, and supply chain issues and poorly resourced health systems make it difficult for patients to receive them once approved. 
"The Covid-19 pandemic further highlighted the complexities of access to quality healthcare and the resulting inequities," said Hwang.
"We know there are a number of hurdles that countries have to overcome to gain access to our medicines. That is why we have initially selected five pilot countries to identify and come up with operational solutions and then share those learnings with the remaining countries."
Specifically, the focus will be on overcoming regulatory and procurement challenges in the countries, while ensuring adequate levels of supply from Pfizer's side.
The "not-for-profit" price tag takes into account the cost to manufacture and transport of each product to an agreed upon port of entry, with Pfizer charging only manufacturing and minimum distribution costs.
If a country already has access to a product at a lower price tier, for example vaccines supplied by GAVI, that lower price will be maintained.
Hwang acknowledged that even an at-cost approach could be challenging for the most cash-strapped countries, and "this is why we have reached out to financial institutions to brief them on the Accord and ask them to help support country level financing."
Pfizer will also reach out to other stakeholders — including governments, multilateral organizations, NGOs and even other pharmaceuticals — to ask them to join the Accord.
It is also using funding from the Bill & Melinda Gates Foundation to advance work on a vaccine against Group B Streptococcus (GBS), the leading cause of stillbirth and newborn mortality in low-income countries.
Reacting to the news, Amesh Adalja, of Johns Hopkins Center for  Health Security, said: "The Pfizer Accord program will facilitate access to some of their critical medicines and hopefully lead to better control of the targeted diseases which include: Covid, antibiotic-resistant bacteria, meningococcal disease, tick-borne encephalitis, and pneumococcal disease."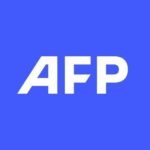 With 2,400 staff representing 100 different nationalities, AFP covers the world as a leading global news agency. AFP provides fast, comprehensive and verified coverage of the issues affecting our daily lives.
Summer travel misery ahead as industry workers in revolt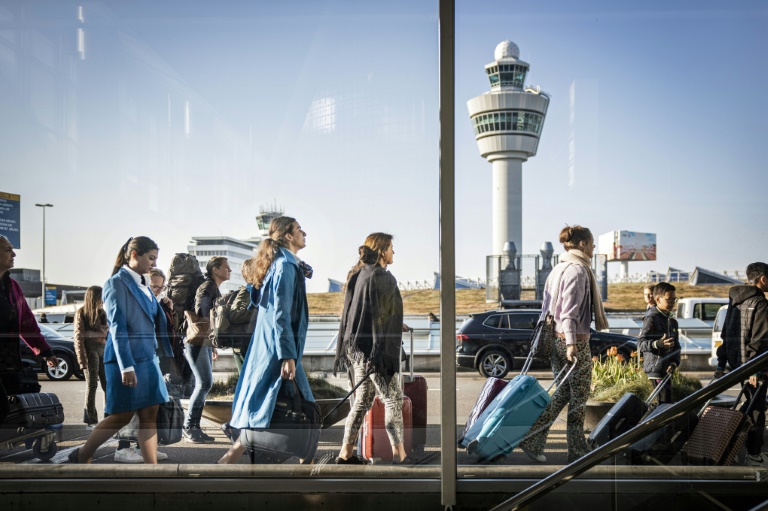 A spiral of worker strikes in Europe's crucial aviation sector and cancelled flights at a time when millions of travellers are looking to escape for the summer, threaten the sector's tentative recovery.
Airports and airlines are buckling under the pressure of demand pent up during the pandemic that has been unleashed on understaffed and stretched operations across Europe.
– Cabin crew –
A coordinated strike by Ryanair flight attendants in five European countries has thrown a spotlight on volatile labour relations at low cost airlines. 
"It's June and colleagues are already exhausted," said Damien Mourgues, SNPNC trade union representative at Ryanair. 
"Our basic salary is 854 euros ($900) with variables of 8.50 euros per hour" flown, he said. 
In Spain, "we have a basic salary of only 950 euros" and "when you don't fly, you earn 950 euros, that's all," complained Pier Luigi Copellon, a steward based in Barcelona for 14 years. 
At France's Transavia and Spain's Volotea the prospect of summer strikes is a growing possibility. 
At Brussels Airlines, which is on strike on Friday, "a crew member works between 50-60 hours over five days on average," said Claudia de Coster, a cabin purser and a representative of Belgium's Setca-FGTB union. 
– Airport security officers –
Frontline airport security is suffering more than any other aviation workforce from understaffing as traffic picks up. 
Baggage and passenger screening  officers at inspection points are being forced to manage massive footfall with fewer hands on deck than before. 
"We end up with two or three instead of five per security checkpoint," said Said Abdou, a Securitas employee at Paris Orly airport and a representative of the CGT union. 
"The pace is so fast. Securitas had hired 17 people recently, they did a day and they didn't come back — it was too hard," he said. 
Eight of his colleagues suffered burn-out, he said, because they were refused leave this summer. 
Said Abdou earns 1,500 euros after taxes and deductions, paid 13 times a year, and an individual performance bonus of 500 euros per year after 18 years of service. 
On Monday, a strike by security staff at Brussels' Zaventem airport led to the cancellation of all the day's flights. 
– Baggage handlers –
"Among the baggage handlers, there are those who put the luggage on the carousel, those who are squatting in the aircraft hold to pack it up, it's very tiring," said Luc Atlan, an organiser in the airport branch of France's Unsa union. 
Baggage handling companies, which depend on major contracts from the likes of Air France, massively reduced staff at the height of the pandemic. 
The sudden rise in the rate of growth leads to "working under pressure. And with the lack of personnel you go fast and you get hurt. There's going to be an increasing rate of absences", said Atlan. 
– Chaperones –
They are less prominent than other front-line workers in the aviation ecosystem, but vital to the smooth running of the airport.
The people charged with accompanying people with reduced mobility are no less essential to the travelling public. 
"We have a lot of delays, a lot of mistakes," said Ali Khiati, a member of the SUD union's aviation section. 
"There are people waiting for an hour on the plane," forcing the plane to remain grounded. 
"When you arrive after an hour, you are shouted at by the captain, by the customers, even though you only got the order five minutes previously," said Khiati.
"I feel the summer will be catastrophic," he said, adding that he had never seen anything like it in his 18-year career. 
"A week ago, 21 people in the same day missed their plane. There were 16 who were leaving for Algiers, we put them in a (waiting area) — but there was so much work that the dispatcher forgot about them," he said .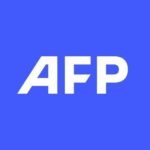 With 2,400 staff representing 100 different nationalities, AFP covers the world as a leading global news agency. AFP provides fast, comprehensive and verified coverage of the issues affecting our daily lives.
US recession would be 'necessary price' to defeat inflation: IMF chief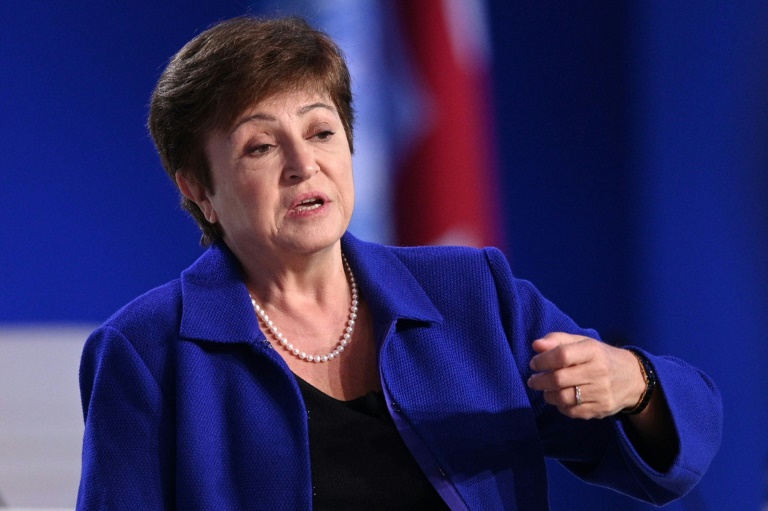 With inflation rising sharply, and the Federal Reserve raising interest rates, the United States is facing an increased risk of a downturn, IMF Managing Director Kristalina Georgieva said Friday.
But any temporary pain caused by a recession would be "a necessary price to pay" to defeat damaging inflation, she said.
The Washington-based crisis lender again slashed its US growth forecast to 2.9 percent, from the 3.7 percent forecast in April, which was cut from the rate predicted at the start of the year.
The world's largest economy rebounded strongly from the pandemic downturn, but that has come with "unwelcome side effects" of rising prices, Georgieva said.
While the IMF is confident the Fed's rate hikes will bring down inflation, "We are conscious that there is a narrowing path to avoiding a recession," she said in a statement.
The Fed last week implemented the biggest increase in its benchmark lending rate in nearly 30 years, as part of its aggressive effort to quell inflation that is at a four-decade high and squeezing American families struggling with rising prices for gasoline, food and housing.
The US economy already was seeing strong demand clashing with supply snarls due to pandemic lockdowns in China and elsewhere, when Russia invaded Ukraine, which has intensified the inflationary pressures.
For 2023, growth is expected to slow to 1.7 percent, but "narrowly avoid" a recession, according to the annual review of the US economy, known as the Article IV consultation.
The IMF chief said the battle against inflation must be the "top priority" despite the impact a US slowdown might have on the global economy.
"Success over time will be beneficial for global growth, but some pain to get to that success can be a necessary price to pay," she said in response to a question from AFP.
Georgieva met with US Treasury Secretary Janet Yellen and Fed Chair Jerome Powell and the officials "left no doubt as to their commitment to bring inflation back down."
Nigel Chalk, deputy chief of the IMF's Western Hemisphere division, said any US recession is likely to be short-lived, given the stockpile of savings and strong business and household balance sheets, and the strong labor market.
"All of those things would help support the economy," he said. "So if it was hit by negative shock, it should pass relatively quickly and have a relatively quick recovery afterwards."
– Roll back tariffs –
The IMF also urged Washington to remove punitive trade duties imposed under former president Donald Trump — something President Joe Biden said he is considering and Yellen appears to favor.
"Especially at a time when inflation is high and supply chains are strained… we can see clear benefits in rolling back the tariffs that were introduced over the last 5 years," Georgieva said in a statement.
However, US Trade Representative Katherine Tai has said the steep tariffs on China offer negotiating "leverage" with Beijing which she is reluctant to give up.
The IMF report said removing tariffs on steel, aluminum, and a range of products from China "would support growth and help reduce inflation."
The rapid US recovery, helped by low interest rates and hefty government aid, had domestic benefits, reducing poverty and creating more than 8.5 million jobs since the end of 2020, according to the IMF analysis. 
It also offered a boost to the pandemic-ravaged global economy, but fund economists cautioned that it will be "tricky" to avoid recession.
"The stakes are clearly high. Misjudging the policy mix — in either direction — will result in sizable economic costs at home and negative outward spillovers to the global economy."
However, the report pushed back against comparisons to the inflationary era of the 1980s, noting the economy and the central bank actions are "markedly different."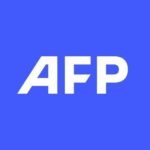 With 2,400 staff representing 100 different nationalities, AFP covers the world as a leading global news agency. AFP provides fast, comprehensive and verified coverage of the issues affecting our daily lives.
Global trade unions urge UK to resolve rail strike row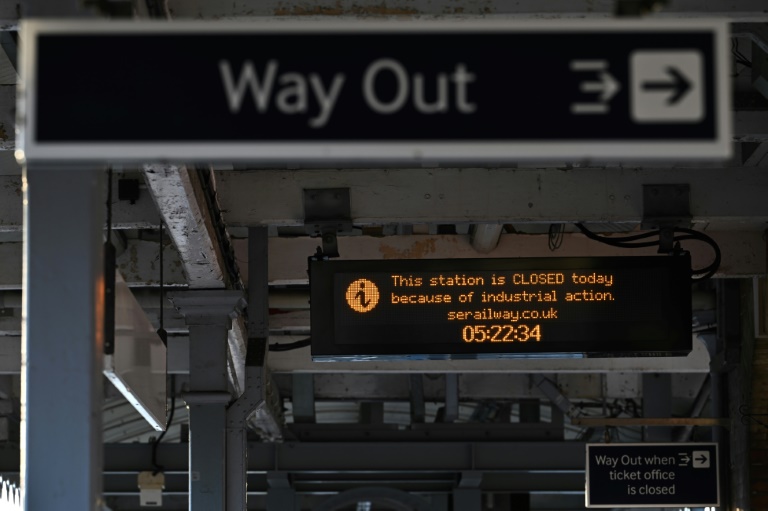 International transport trade unions on Friday urged London to negotiate a swift end to Britain's biggest rail strike in over 30 years, on the eve of the latest walkout.
More than 100 unions have written an open letter to UK Transport Secretary Grant Shapps calling on him to help settle the bitter row over pay, as surging inflation sparks growing industrial unrest.
The letter, coordinated by the International Transport Workers' Federation, comes one day before the third of this week's three rail strikes.
"We are writing to call on you to meet with the transport unions to discuss rail workers' concerns and enable the unions to reach a negotiated settlement to the disputes with rail employers," the letter read.
And it called upon the government to "defend rail workers' jobs, pay, conditions and pensions".
Shapps has so far refused to get involved in negotiations, arguing that they should be held between workers' trade unions, Network Rail and private-sector railway operating firms.
The letter was signed by unions from across the world, including Asia, Europe, South America and the Middle East.
"We are shocked that … the UK government is set to impose cuts to railway services and scrap infrastructure projects at exactly the time when it should be investing, expanding and promoting public transport, especially the railways to help reduce global emissions from transport," the letter continued.
"We call on you to do what's right by these workers and their communities, and call on you to meet urgently with the transport unions."
The RMT rail union insists strikes are necessary as wages have failed to keep pace with UK inflation, which has hit a 40-year high and is on course to keep rising.
The RMT also accuses Shapps of having "wrecked" negotiations by not allowing Network Rail to withdraw a letter threatening redundancies of 2,900 RMT members.
However, Shapps has called that "a total lie".
Rail staff went on strike on Tuesday and Thursday — and are also set to do so on Saturday in the absence of a deal.
A Department for Transport spokesperson denied that the government had sought to obstruct any agreement.
"It is entirely false to claim the government is blocking negotiations," the spokesperson stated.
"We have said from the outset we urge the unions and industry to agree a deal that is fair for railway staff, passengers and taxpayers."
Separately, British Airways workers at London's Heathrow airport voted on Thursday to strike over pay.
Members of the GMB and Unite trade unions overwhelmingly backed action and warned of a "summer of strikes" as the nation's cost-of-living crisis worsens.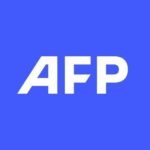 With 2,400 staff representing 100 different nationalities, AFP covers the world as a leading global news agency. AFP provides fast, comprehensive and verified coverage of the issues affecting our daily lives.