Pfizer sees high demand for Covid-19 pill as profits jump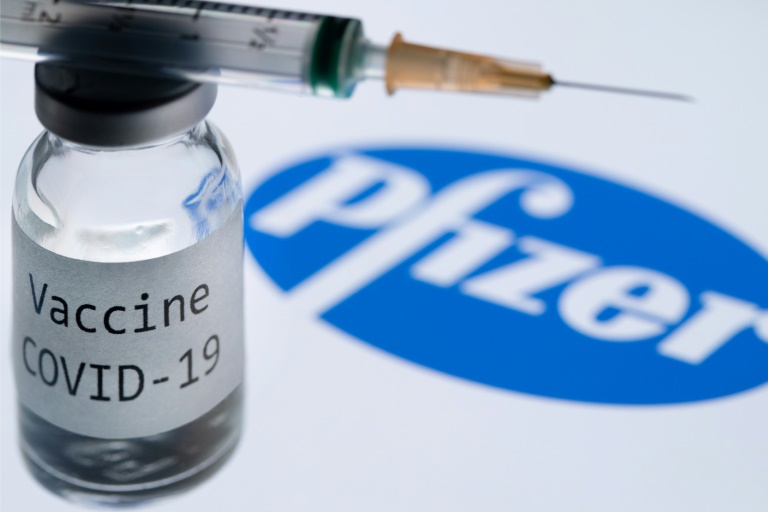 Pfizer executives said Tuesday they are confident of strong demand for the company's Covid-19 antiviral treatment amid easing pandemic rules as the big drugmaker reported another round of strong earnings.
The US pharmaceutical giant, reporting surging first-quarter profits based on a big jump in revenues from its Covid-19 vaccine, said its Paxlovid treatment for the virus would be a valuable means for governments to limit the severity of outbreaks as they ease social distancing and masking rules.
Pfizer Chief Executive Albert Bourla said the company is seeing "very strong signs of increasing demand for Paxlovid as it remains one of the best tools we have." 
Citing rising vaccine fatigue, Bourla said the company is also focused on a Covid-19 vaccine booster that provides immunity for a year. 
"People are tired of the repeated booster, so it is extremely important to come to a vaccine that could be a yearly vaccine," Bourla told analysts on a conference call, adding that while the company has made progress on this front, "it's not technically easy to achieve."
"There's a tremendous pressure across the world to get our lives back," Bourla said of the social and political impetus to ease pandemic rules. "As a result of these things it's very clear that we will have waves" of Covid-19.
– 'Rebound' risk –
The US drugmaker reported first-quarter profits of $7.9 billion, up 61 percent, based on a 77 percent surge in revenues to $25.7 billion.
Pfizer lowered its full-year adjusted profits by 10 cents to $6.25 to $6.45 a share, due in part to currency movements.
But the company confirmed its full-year revenue forecast of about $100 billion, which is an approximately 23 percent increase on the 2021 level. More than half the revenues are expected to come from the Covid-19 vaccine and therapeutic.
Pfizer, which has shipped some 3.4 billion doses of vaccine to 179 countries, has won regulatory approval for its shot in most age groups, but continues to study its use in children younger than five.
In the first quarter, Paxlovid took in $1.5 billion in global sales. But Pfizer expects 2022 sales of the medicine of $22 billion as it ramps up production and distribution.
The company expects to produce 120 million courses of the Paxlovid oral pills in 2022, with distribution programs scaling up in the United States and other markets.
The treatment has received emergency or conditional approval in 40 countries so far, the company said.
"What we are seeing is… there is demand for this product," said Pfizer biopharmaceuticals group president Angela Hwang, citing the removal of mask mandates as a factor in spreading cases. 
"What we're also seeing is that we don't have any inventory on hand," Hwang said. "Every dose that we produce is being shipped out."
Pfizer executives said they were researching "rebound" Covid-19 cases in which some patients who took Paxlovid have reported renewed symptoms. 
But company officials said the data thus far suggests that the amount of cases is small and may have to do with unusual patient characteristic rather than the drug itself. 
The World Health Organization last month "strongly recommended" the antiviral pill Paxlovid for patients with milder forms of the disease who were still at a high risk of hospitalization. 
But WHO said it was "extremely concerned" that low- and middle-income countries would be "pushed to the end of the queue" amid tight global supplies.
Shares of Pfizer rose 1.7 percent to $49.17 in afternoon trading.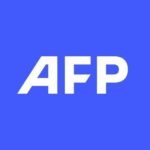 With 2,400 staff representing 100 different nationalities, AFP covers the world as a leading global news agency. AFP provides fast, comprehensive and verified coverage of the issues affecting our daily lives.
US sues cryptocurrency exchange run by Winklevoss twins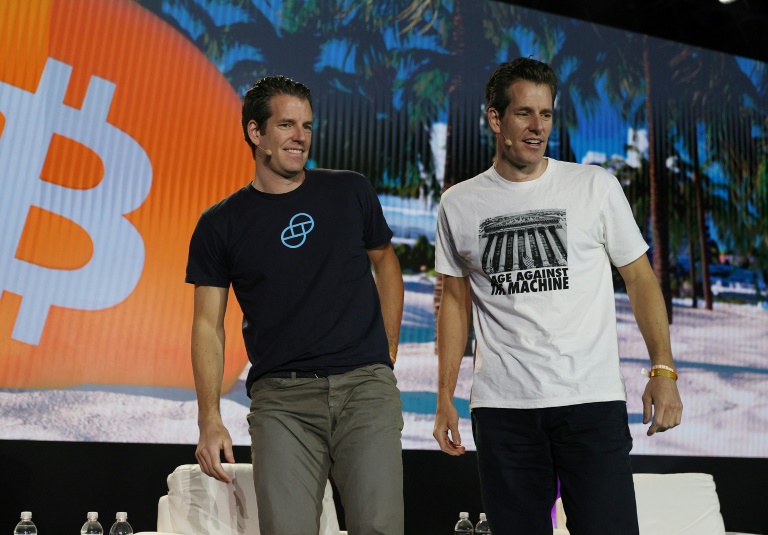 US regulators on Thursday said they are suing the Gemini Trust cryptocurrency exchange, which is run by Cameron and Tyler Winklevoss, for giving misleading answers in 2017 about a bitcoin project.
The Commodity Futures Trading Commission lawsuit filed in federal court in New York accuses Gemini of not being upfront about how easy it would be to manipulate a bitcoin futures project proposed at the time, the agency said in a statement.
The futures contract launched at the end of 2017 and stopped trading two years later, according to blog posts from Gemini and a partner company
Making false or misleading statements to the commission undermines its work to protect market participants, prevent price manipulation, and promote fair competition, acting director of enforcement Gretchen Lowe said in the statement.
"This enforcement action sends a strong message that the Commission will act to safeguard the integrity of the market oversight process," Lowe said.
The US agency is seeking financial penalties, the surrender of any ill-gotten gains, and an injunction forbidding Gemini from such behavior in the future, it said.
Gemini defended its record when asked about the suit.
"We have an eight year track-record of asking for permission, not forgiveness, and always doing the right thing," it told AFP, adding: "We look forward to definitively proving this in court."
Cameron and Tyler Winklevoss, twin Harvard classmates of Mark Zuckerberg, who sued him over claims he stole the idea for Facebook from them, started and run New York-based Gemini.
The brothers told Gemini employees on Thursday that about 10 percent of them were being laid off as staff is trimmed to endure a "crypto winter" likely to persist for a while, according to a copy of the email posted online by the company.
"The crypto revolution is well underway and its impact will continue to be profound, but its trajectory has been anything but gradual or predictable," the brothers said.
The industry is in a "contraction phase that is settling into a period of stasis — what our industry refers to as 'crypto winter'" compounded by macroeconomic and geopolitical turmoil, they added.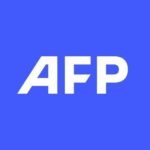 With 2,400 staff representing 100 different nationalities, AFP covers the world as a leading global news agency. AFP provides fast, comprehensive and verified coverage of the issues affecting our daily lives.
NFT market sees first insider trading case in US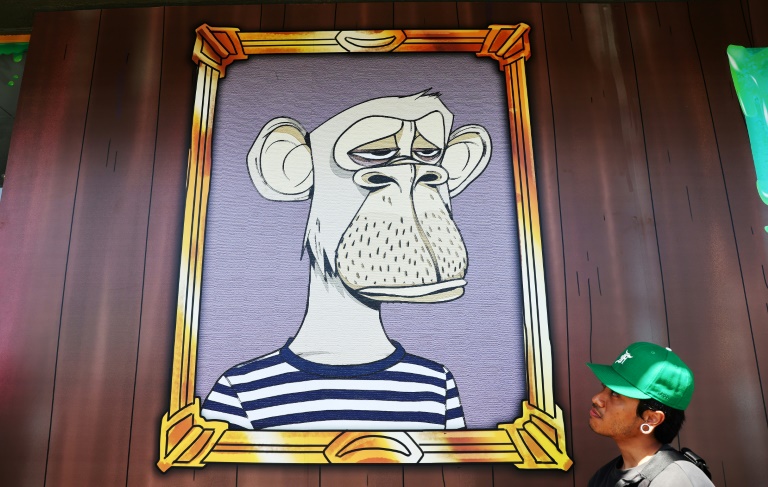 US authorities have charged a former manager at a digital exchange platform with fraud and money laundering, in what they said was the first insider trading case involving non-fungible tokens, or NFTs.
Nathaniel Chastain was working as a product manager at New York-based OpenSea last year when he secretly bought dozens of NFTs that were about to be featured on the platform's home page, federal prosecutors said in a statement Wednesday.
Chastain, 31, went on to sell the NFTs for two to five times the initial price after they got star billing at the OpenSea website, the criminal case against him states.
NFTs are tokens linked to digital images, collectable items, avatars in games or objects in the burgeoning virtual world of the metaverse.
"NFTs might be new, but this type of criminal scheme is not," US attorney Damian Williams said in a release. "Nathaniel Chastain betrayed OpenSea by using its confidential business information to make money for himself."
Chastain was arrested in New York on Wednesday on charges of wire fraud and money laundering that each carry a maximum penalty of 20 years in prison, prosecutors said.
US media reported that he was later released on bail after entering a non-guilty plea.
The arrest was touted by prosecutors as the first-ever insider trading bust involving digital assets.
"With the emergence of any new investment tool, such as blockchain supported non-fungible tokens, there are those who will exploit vulnerabilities for their own gain," FBI assistant director-in-charge Michael Driscoll said in the release.
Part of Chastain's job was to pick NFTs to be featured on OpenSea's homepage, with the choices kept secret because prices typically jumped after they got top billing, the criminal complaint said.
The likes of Paris Hilton, Gwyneth Paltrow and Serena Williams have boasted about owning NFTs and many under-30s have been enticed to gamble for the chance of making a quick profit.
Prices have fallen and the reputation of the industry has been hammered for much of the year.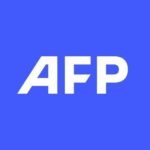 With 2,400 staff representing 100 different nationalities, AFP covers the world as a leading global news agency. AFP provides fast, comprehensive and verified coverage of the issues affecting our daily lives.
Ford to invest $3.7 bn, boosting legacy Midwestern plants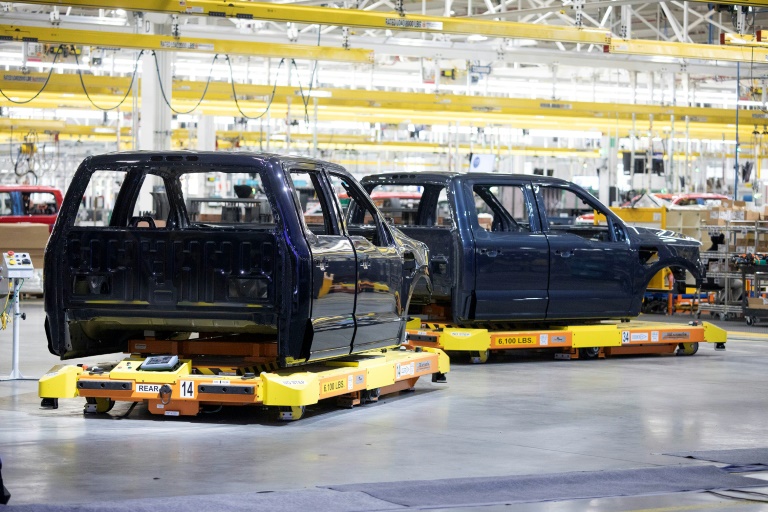 Ford on Thursday announced fresh multi-billion-dollar capital projects in Midwestern factories near its Detroit home, as the auto giant spreads new investments throughout the United States.
The 119-year-old carmaker plans to spend $3.7 billion to add manufacturing capacity for a mix of electric vehicles (EVs) and conventional gasoline-powered autos in the states of Michigan, Ohio and Missouri, much of it at existing plants that have been in the company's portfolio for years.
The move follows an announcement last September of an $11.4-billion push with SK Innovation, a South Korean battery company, to build greenfield car production and battery plants in Tennessee and Kentucky.
Major car companies are investing billions of dollars in a race to bring EVs to market, develop driver-assistance programs and outfit their products with the latest and greatest digital equipment.
"We're investing in American jobs and our employees to build a new generation of incredible Ford vehicles," said Ford Chief Executive Jim Farley. 
Thursday's announcement was made jointly with the United Auto Workers, which agreed to the new projects outside of standard union contract negotiations.
Ford will add more than 6,200 new manufacturing jobs and convert around 3,000 temporary UAW employees to permanent status.
"This announcement is a testament to UAW members who contribute their skill, experience, and knowledge to the success of Ford Motor Company," said UAW President Ray Curry.
"We are always advocating to employers and legislators that union jobs are worth the investment. Ford stepped up to the plate by adding these jobs and converting 3000 UAW members to permanent, full-time status with benefits."
About $2 billion of the investment will go to projects in Michigan, including boosting production of the new F-150 Lightning electric truck and the production of new pickup and coupe vehicles.
The company will spend $1.5 billion in Ohio on assembly of new EV models and other projects, and $95 million in Missouri to add a shift at a plant that makes commercial vans and will add an electric van.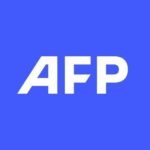 With 2,400 staff representing 100 different nationalities, AFP covers the world as a leading global news agency. AFP provides fast, comprehensive and verified coverage of the issues affecting our daily lives.