Pressure on OPEC+ eases amid oil demand fears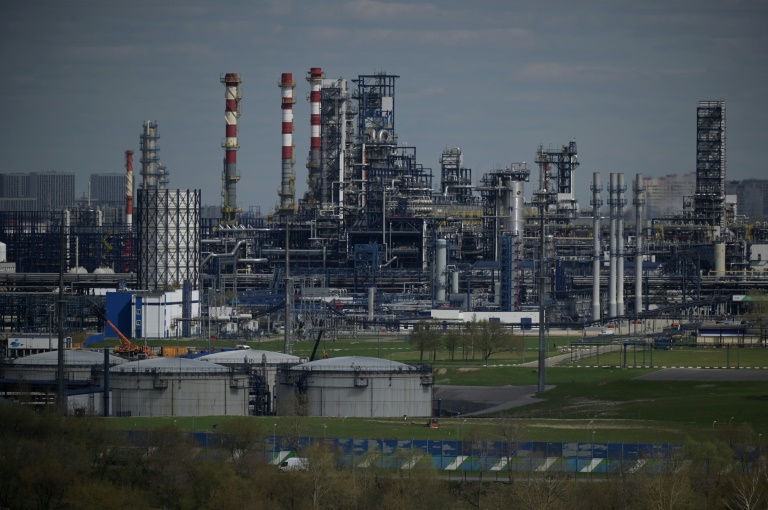 Major oil producers led by Saudi Arabia and Russia meet Thursday with less pressure to open tabs more widely than planned as China's Covid lockdown threatens demand.
The meeting on Thursday also comes as the European Union is eyeing a ban on Russian oil imports, following similar moves by the United States, Britain and Canada.
The alliance known as OPEC+ slashed output in 2020 when oil prices crashed due to the pandemic.
When demand picked up again last year as countries emerged from lockdowns, the coalition began to modestly increase production each month.
But the United States has led calls for OPEC+ to raise output even further as prices soared to new heights earlier this year.
Russia's invasion of Ukraine sent prices rocketing higher and they have mostly remained above $100 a barrel.
Despite the pressure, analysts expect the group to stick to the usual increase of around 400,000 barrels per day.
– Covid and inflation –
Oil prices fell on Tuesday but are still high with Brent above $106.
"The price slide was sparked by concerns that the ongoing coronavirus lockdowns in China could seriously dampen oil demand there," said Carsten Fritsch, commodities analyst at Commerzbank.
The world's second-largest oil consumer and biggest oil importer is facing its worst coronavirus outbreak since spring 2020 and has imposed a lockdown in Shanghai, forcing most of its 25 million inhabitants to stay home for weeks.
Also weighing on the market are fears of a global economic slowdown caused by Russia's invasion of Ukraine, which began in late February.
Amid skyrocketing inflation, the International Monetary Fund (IMF) has sharply lowered its forecasts for global growth for 2022.
OPEC+ also has revised down its forecasts for global oil demand.
– Oil embargo? –
As the market remains tense, OPEC+ members are continuing to struggle to meet even the modest output increase, according to John Plassard, analyst at banking group Mirabaud.
Production in Libya, a key player in Africa, has fallen by about 600,000 barrels a day, Oil and Gas Minister Mohammed Aoun told AFP late last month.
Since mid-April, Libya's two major export terminals and several oil fields have been held hostage to the country's latest political schism.
Russian supply could also take a hit as the EU prepares to ban imports from the country.
EU ambassadors are expected to meet Wednesday to review a European Commission proposal for a phased ban on oil imports from Russia over six to eight months, with Hungary and Slovakia allowed to take a few months longer, EU officials told AFP.
In 2021, Russia supplied the bloc's 27 members with 30 percent of their crude oil and 15 percent of their petroleum products.
"With an EU ban on Russian oil imports growing likelier than a further ramp-up in OPEC+ output, tightening supply conditions should keep oil prices well supported," said Han Tan, an analyst for Exinity Group.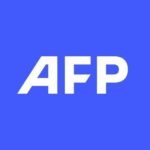 With 2,400 staff representing 100 different nationalities, AFP covers the world as a leading global news agency. AFP provides fast, comprehensive and verified coverage of the issues affecting our daily lives.
NFT market sees first insider trading case in US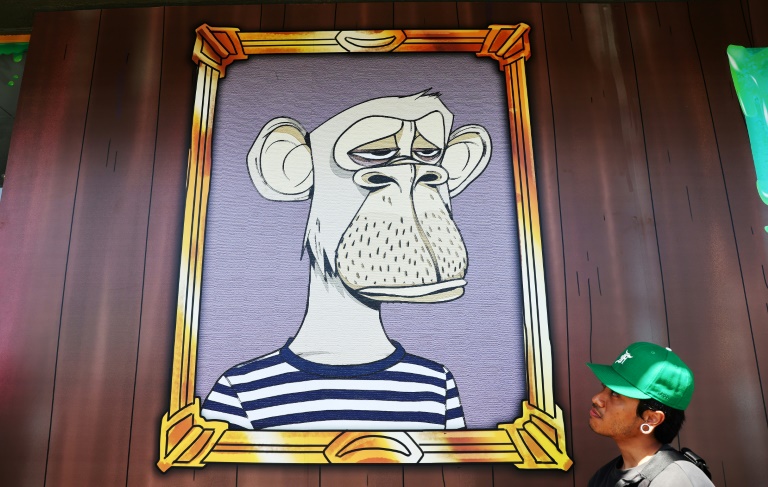 US authorities have charged a former manager at a digital exchange platform with fraud and money laundering, in what they said was the first insider trading case involving non-fungible tokens, or NFTs.
Nathaniel Chastain was working as a product manager at New York-based OpenSea last year when he secretly bought dozens of NFTs that were about to be featured on the platform's home page, federal prosecutors said in a statement Wednesday.
Chastain, 31, went on to sell the NFTs for two to five times the initial price after they got star billing at the OpenSea website, the criminal case against him states.
NFTs are tokens linked to digital images, collectable items, avatars in games or objects in the burgeoning virtual world of the metaverse.
"NFTs might be new, but this type of criminal scheme is not," US attorney Damian Williams said in a release. "Nathaniel Chastain betrayed OpenSea by using its confidential business information to make money for himself."
Chastain was arrested in New York on Wednesday on charges of wire fraud and money laundering that each carry a maximum penalty of 20 years in prison, prosecutors said.
US media reported that he was later released on bail after entering a non-guilty plea.
The arrest was touted by prosecutors as the first-ever insider trading bust involving digital assets.
"With the emergence of any new investment tool, such as blockchain supported non-fungible tokens, there are those who will exploit vulnerabilities for their own gain," FBI assistant director-in-charge Michael Driscoll said in the release.
Part of Chastain's job was to pick NFTs to be featured on OpenSea's homepage, with the choices kept secret because prices typically jumped after they got top billing, the criminal complaint said.
The likes of Paris Hilton, Gwyneth Paltrow and Serena Williams have boasted about owning NFTs and many under-30s have been enticed to gamble for the chance of making a quick profit.
Prices have fallen and the reputation of the industry has been hammered for much of the year.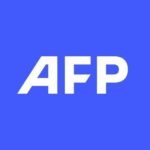 With 2,400 staff representing 100 different nationalities, AFP covers the world as a leading global news agency. AFP provides fast, comprehensive and verified coverage of the issues affecting our daily lives.
Ford to invest $3.7 bn, boosting legacy Midwestern plants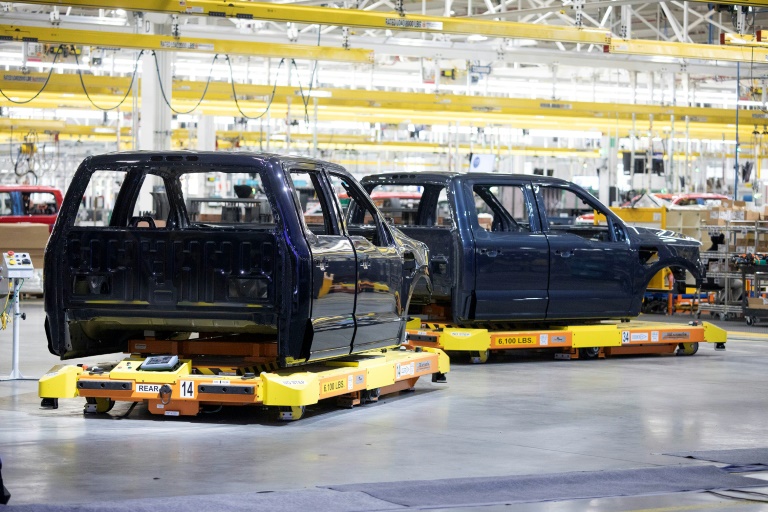 Ford on Thursday announced fresh multi-billion-dollar capital projects in Midwestern factories near its Detroit home, as the auto giant spreads new investments throughout the United States.
The 119-year-old carmaker plans to spend $3.7 billion to add manufacturing capacity for a mix of electric vehicles (EVs) and conventional gasoline-powered autos in the states of Michigan, Ohio and Missouri, much of it at existing plants that have been in the company's portfolio for years.
The move follows an announcement last September of an $11.4-billion push with SK Innovation, a South Korean battery company, to build greenfield car production and battery plants in Tennessee and Kentucky.
Major car companies are investing billions of dollars in a race to bring EVs to market, develop driver-assistance programs and outfit their products with the latest and greatest digital equipment.
"We're investing in American jobs and our employees to build a new generation of incredible Ford vehicles," said Ford Chief Executive Jim Farley. 
Thursday's announcement was made jointly with the United Auto Workers, which agreed to the new projects outside of standard union contract negotiations.
Ford will add more than 6,200 new manufacturing jobs and convert around 3,000 temporary UAW employees to permanent status.
"This announcement is a testament to UAW members who contribute their skill, experience, and knowledge to the success of Ford Motor Company," said UAW President Ray Curry.
"We are always advocating to employers and legislators that union jobs are worth the investment. Ford stepped up to the plate by adding these jobs and converting 3000 UAW members to permanent, full-time status with benefits."
About $2 billion of the investment will go to projects in Michigan, including boosting production of the new F-150 Lightning electric truck and the production of new pickup and coupe vehicles.
The company will spend $1.5 billion in Ohio on assembly of new EV models and other projects, and $95 million in Missouri to add a shift at a plant that makes commercial vans and will add an electric van.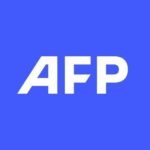 With 2,400 staff representing 100 different nationalities, AFP covers the world as a leading global news agency. AFP provides fast, comprehensive and verified coverage of the issues affecting our daily lives.
OPEC debates oil output boost amid Russian isolation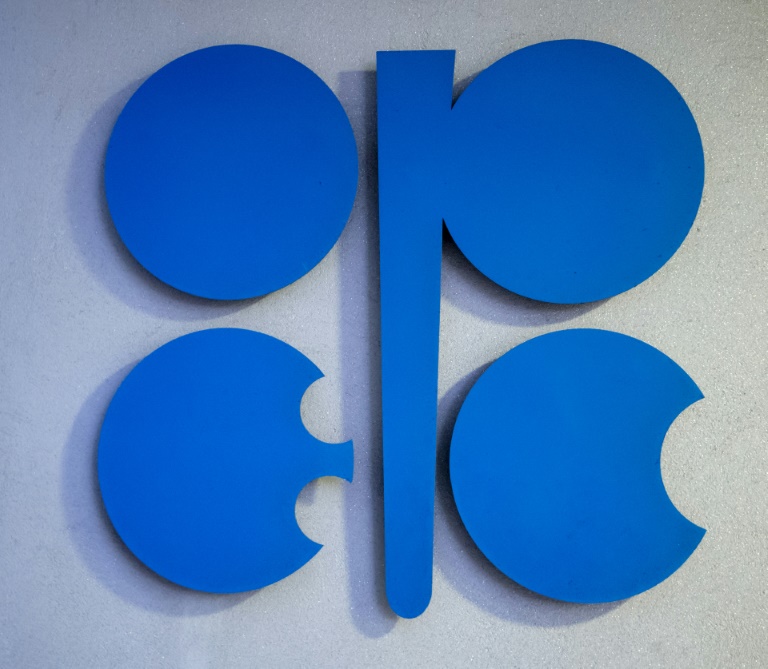 Major oil producers led by Saudi Arabia and Russia began talks Thursday on whether to adjust output, hard on the heels of an EU ban on Russian oil imports.
Analysts had expected OPEC+ producers to likely stick to their policy of only increasing output modestly, as they have done since May 2021.
However, a Wall Street Journal report on Monday that said OPEC was considering suspending Russia from the output deal has sown doubts.
"Such a move would effectively bring a premature end to the group's supply agreement and pave the way for an unrestricted increase in output," Stephen Brennock, an analyst at PVM Energy, said.
Oil prices sank more than two percent early Thursday on a similar Financial Times report that said Saudi Arabia was considering a plan to boost output as Russia struggles to meet targets owing to Ukraine war-linked sanctions.
The 13 members of the Organization of the Petroleum Exporting Countries, chaired by Saudi Arabia, and their 10 partners, led by Russia, drastically slashed output in 2020 as demand slumped because of the coronavirus pandemic and worldwide lockdowns.
They have increased output modestly to the tune of around 400,000 barrels per day each month since last year, resisting pressure by top consumers, including the United States, to open the taps wider.
The expectation was that output would increase by another 432,000 barrels per day in July.
"OPEC will likely stick to its production increase plan and won't make miracles at this week's meeting," said Ipek Ozkardeskaya, a senior analyst at Swissquote Bank.
She added, however, that the group may revise its strategy "by the end of September", with Saudi Arabia and United Arab Emirates possibly filling some of the gap. 
"The quota system doesn't make sense when Russia is held back from increasing its production due to the fresh European sanctions," she said.
– Russia a 'pariah' –
Talks by videoconference began at the technical level around 1225 GMT coordinated by the OPEC headquarters in Vienna, before moving into a plenary session.
European Union leaders agreed on Monday to ban more than two-thirds of Russian oil imports as part of a sixth package of sanctions on Moscow over its offensive in Ukraine.
Britain has already said it plans to phase out Russian oil imports by the end of 2022 and eventually stop importing its gas.  
The United States, too, banned Russian oil and gas days after Russia's invasion began on February 24.
"Russia has now transformed into a pariah… Apparent elevated US-Saudi shuttle diplomacy lately may indicate that change in OPEC+ may be near," Seb analyst Bjarne Schieldrop commented.
"More oil from Saudi and the UAE will allow the West to implement sharper bans forcing Russian oil exports lower while not blowing up the oil price," Schieldrop added.
– OPEC 'reticence' –
Russia's invasion of Ukraine has exacerbated concerns about oil supplies, sending prices to record highs this year.
As the economic screws have tightened around Russia, prices have further soared, putting pressure on the cartel to open the valves more widely and relieve the market.
But Saudi Arabia, OPEC+'s de facto leader, has given no indication it is inclined to make such a move.
Saudi Foreign Minister Prince Faisal bin Farhan told last week's World Economic Forum in Davos that the kingdom had "done what it could" for the oil market.
"It's more complex than simply adding barrels to the market," he added.
Members of the G7 club of industrialised nations last week underlined OPEC+'s "key role" in the face of the tightening of international markets.
Soaring oil prices have stimulated the Gulf region's economies, with Saudi Arabia recording its highest growth rate in 10 years in the first quarter of 2022.
Susannah Streeter, an analyst at Hargreaves Lansdown, said there "is likely to still be reticence about turning on the taps too freely" as a result.
"OPEC has also previously warned that it will be impossible to replace all the volumes lost from Russia due to sanctions, which is still likely to stem further significant drops in crude prices."
burs-jza/kjm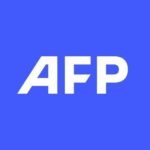 With 2,400 staff representing 100 different nationalities, AFP covers the world as a leading global news agency. AFP provides fast, comprehensive and verified coverage of the issues affecting our daily lives.