Remittances to Ukraine to jump over 20 percent: World Bank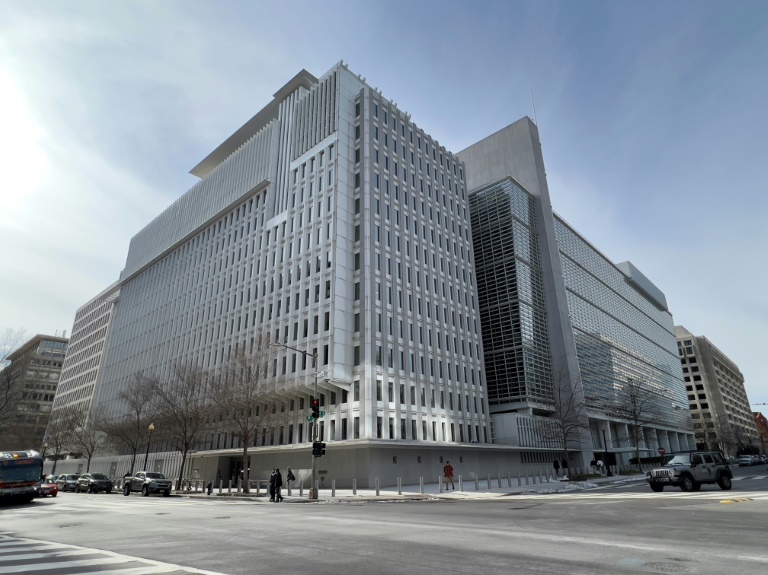 Payments from workers living abroad to low- and middle-income countries are expected to rise 4.2 percent this year, with Ukraine as the main beneficiary of the increase, the World Bank said Wednesday.
In total, migrant workers are expected to send $630 billion back to their home countries, the bank said in a report.
Remittances to Ukraine, currently fighting off the Russian invasion, are expected to jump more than 20 percent in 2022, according to the report.
However, flows to many Central Asian countries, that rely primarily on funds from Russia, are likely to fall dramatically, the report said.
"The Ukraine crisis has shifted global policy attention away from other developing regions," Dilip Ratha, the lead economist for the report, said in a statement. 
But he noted there was increased awareness of the need to support "destination communities that are experiencing a large influx of migrants."
He recommended creating a financial system to support such countries and regions.
Remittances are often the main resource for families in low-income countries. In some countries, payments from workers abroad amount to a quarter or even one-third of GDP.
The World Bank again highlighted the excessive costs of sending funds.
"Globally, the average cost of sending $200 was six percent in the fourth quarter of 2021," the report said, citing World Bank data.
The international development lender noted it is cheaper to send money to South Asia, while the highest costs were for transfers to sub-Saharan Africa.
Sending money to Ukraine cost 7.1 percent from the Czech Republic, 6.5 percent from Germany, 5.9 percent from Poland and 5.2 percent from the United States.
IMF chief Kristalina Georgieva on Tuesday called for the modernization of the cross-border payment system, particularly by using digital platforms and highlighted the high costs of remittances.
"The average cost of a transfer is 6.3 percent. Which means that some $45 billion per year are diverted into the hands of intermediaries" instead of going directly to the recipients, who include "millions of lower-income households," Georgieva said.
iPod RIP: How Apple's music player transformed an industry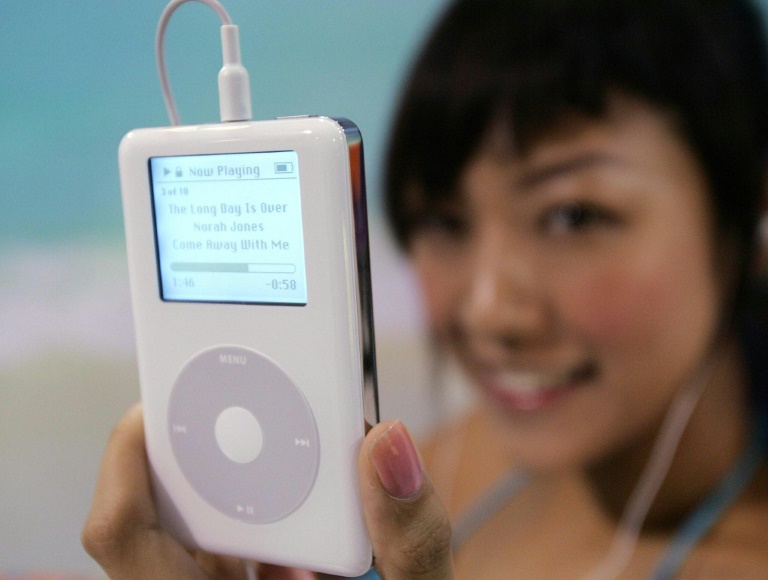 At the height of its powers the pocket-sized music player known as the iPod shifted tens of millions of units each year, helping Apple to conquer the globe and transforming the music industry.
But that was the mid-2000s –- a lifetime ago in the tech industry. After years of declining sales, the US tech giant announced on Tuesday it was stopping production after 21 years.
"Clearly this was one of the products that Apple launched that completely changed our lives," Francisco Jeronimo of analysis firm IDC told AFP.
Social media was awash with emotional tributes under the banner "iPod RIP".
"Noooo, iPod touch, you were too pure for this world!" tweeted entrepreneur Anil Dash.
"Goodnight, sweet prince. You won't be forgotten," tweeted Apple enthusiast Federico Viticci.
The device began life in 2001 with the promise of "putting 1,000 songs in your pocket".
At $400 it was hardly cheap.
But its 5GB of storage outstripped the competition, its mechanical wheel was instantly iconic and it allowed a constant stream of music uncoupled from conventional albums.
In the following years, prices came down, storage space grew, colours and models proliferated and sales exploded.
– 'We folded' –
"It didn't just change the way we all listen to music, it changed the entire music industry," Apple founder Steve Jobs said of the iPod in 2007.
Few would disagree.
Digital music was still in its infancy and closely associated with piracy.
File-sharing platform Napster had horrified the industry by dispensing with any idea of paying the record companies or musicians.
Against this background, Apple managed to persuade record company bosses to sanction the sale of individual tracks for 99 cents.
"We folded because we had no leverage," Albhy Galuten, an executive at Universal Music Group at the time, told the New York Times on Tuesday.
For years, bands from AC/DC to the Beatles and Metallica refused to allow Apple to sell their music.
But the industry has since found a way to stay hugely profitable and even embrace technology like streaming.
It was the first legal model for digital music, industry expert Marc Bourreau told AFP.
After the initial shock to the system, he said the industry has learnt to embrace — and monetise — technology.
"People are now spending money in ways they weren't before," said Bourreau, highlighting money from streaming. 
"By this logic, the music industry is doing just fine."
– Musical glasses –
But the writing was on the wall for the iPod as early as 2007 when Jobs launched the iPhone.
With theatrical flair, he told an expectant audience the new product was an "iPod, a phone and an internet communicator".
He was lighting a fire under his own product even though at the time it accounted for roughly 40 percent of Apple's revenue, according to analysis by Statista.
Five years later, the iPod's revenue share had plunged below 10 percent and it was being outsold by the iPhone.
People no longer needed both products in their lives, and Apple no longer needed both in its portfolio.
"I don't see why people would buy music players in the future," said Jeronimo.
"Music players are now a feature of other devices – in cars, smart speakers, watches, even in smart glasses."
The iPod and all its imitators seem likely to follow the Sony Walkman into a long twilight of nostalgic fandom and eBay listings of products from a bygone era.
US inflation slowed in April but prices for many goods rising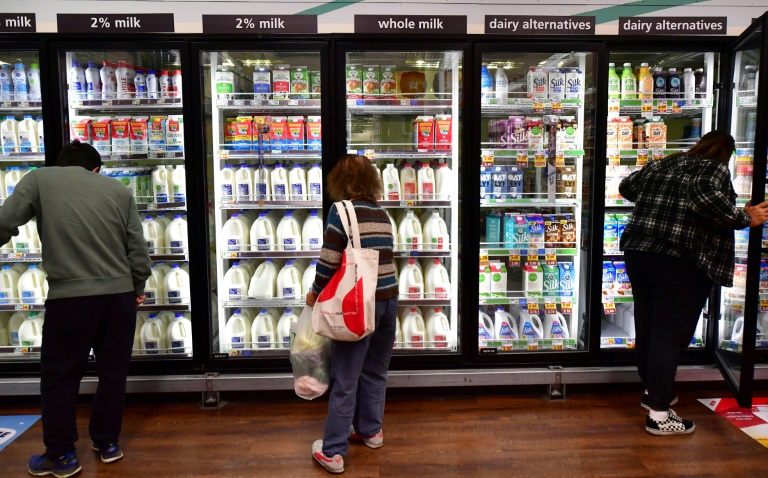 US inflation slowed in April, according to new data Wednesday, but Americans continue to see their wallets empty faster when they buy groceries and pay the rent.
President Joe Biden has gone on the offensive, blaming the price spike on Russian leader Vladimir Putin's invasion of Ukraine, and announcing a series of steps he hopes will ease the pain.
The conflict and the sanctions imposed on Russia have driven up prices around the world for fuel, grain and fertilizer, raising costs for farmers who in turn are forced to raise prices.
Biden, whose popularity has taken a hit amid the highest inflation in four decades, has labeled the recent surge "Putin's price hike."
He will visit a farm in Illinois on Wednesday to lay out the White House strategy to help food producers, including boosting domestic fertilizer production amid a nationwide shortage.
The latest inflation data offered some good news, as the consumer price index (CPI) slowed slightly last month, jumping 8.3 percent compared to April 2021, after peaking in March at 8.5 percent, according to the Labor Department.
"While it is heartening to see that annual inflation moderated in April, the fact remains that inflation is unacceptably high," Biden said in a statement. 
"Inflation is a challenge for families across the country and bringing it down is my top economic priority."
The dip was helped by easing energy costs, as gasoline fell 6.1 percent in April compared to March after the 18.3 percent surge in the previous month.
But gasoline prices at the pump hit a new record on Tuesday, so the news from April may be of little comfort to drivers.
And prices continued to rise last month for a range of goods, including housing, groceries, airline fares and new vehicles, and annual inflation remains at its highest rate since early 1982.
– Groceries more expensive –
CPI rose just 0.3 percent compared to March, after the 1.2 percent surge in the prior month, but excluding volatile food and energy goods, the "core" index last month increased at double the March rate, the report said.
A large driver was food at home, which jumped 10.8 percent over the last 12 months — the largest annual increase since November 1980, according to the report.
The index for meat, poultry, fish and eggs surged 14.3 percent in the biggest gain since May 1979.
Americans saw big increases in the month for dairy and cereal products, even as fruit and vegetable costs fell last month.
Even with the decline in gasoline, energy costs have surged 30.3 percent over the past 12 months, with gasoline up 43.6 percent compared to a year ago.
Economists expect inflation to continue to slow gradually, but see no sign the Federal Reserve will ease up on what it said will be rapid interest rate increases to try to tamp down the price pressures and cool demand.
The Fed last week announced its largest rate hike since 2000, and signaled similar increases were likely in coming months.
Despite the "modest reprieve" in the data suggesting inflation peaked in March, "the renewed rise in gasoline prices towards a record $4.50 nationally and increase in diesel prices signals that there is still upward risk to the inflation outlook," Kathy Bostjancic of Oxford Economics said in an analysis.
"Further, the Covid-related China lockdowns and the continued Russia-Ukraine war places further stress on already strained supply chains."
New Airbnb feature aims to 'redistribute' tourists from oversold venues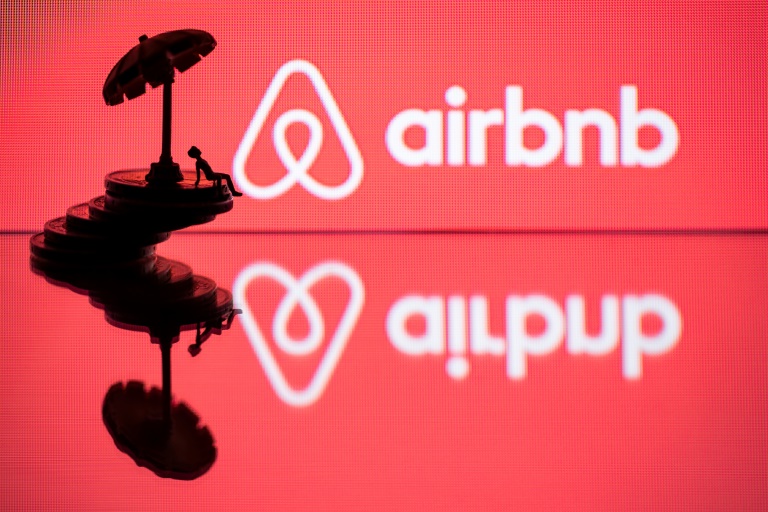 Seeking to address "over-tourism" at popular destinations, Airbnb unveiled Wednesday a new feature that encourages users to search by trip category, not only destination.
The goal is to "redistribute" users away from traveler-jammed venues, such as Venice, Paris or the biggest US cities, Airbnb executives said.
Under the new Airbnb program, consumers can pick from up to 56 categories such as "beach," "countryside," "iconic cities" or "design" the latter showcasing homes featured in architectural magazines. Some four million properties are tagged, with more categories to be added over time. 
The revamp is an alternative from the search box long used by Airbnb and other online travel sites where users enter in a destination and travel dates.
Airbnb users will still be able to search the conventional way, but the category option provides an alternative to steer demand away from oversold locales, said Chief Executive Brian Chesky.
"We felt everyone was just going to the same places. They're just typing in Los Vegas and Orlando and Miami and Rome and Los Angeles and New York," Chesky said at a briefing unveiling the changes.
"We're trying to spread everyone out over as many places and as many dates as possible," said Chesky, who described the plan as "good for Airbnb" but added that it would also "alleviate some of the issue of over-tourism."
Users can go to the categories tab at the top of their screen, pick dates and then scan through pages of options at different price points in different cities or countries. 
In developing the new feature, Airbnb urged some owners to upgrade their photos so that the property's profile page for "amazing pools" had a pool and that "skiing" properties were shown with snow, Chesky said
"Over-tourism isn't too many people in the world traveling… it's too many people going to the same places at the same time," said Chesky, who also pointed to Airbnb features for those with flexible time frames away from the most in-demand times.
Responding to a trend of longer stays, Airbnb is tweaking the system to perform "split stays" where users can book two successive trips at once. 
Another change is to allow users three days to rebook or get a refund if a property falls short of what was promised; under the current system, users have just 24 hours to complain.