Retail data shows US consumer resilience as costs hit Walmart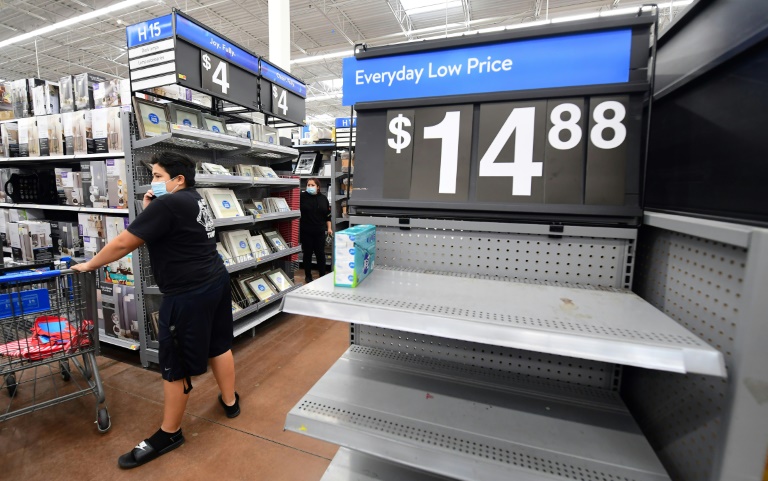 Walmart reported a drop in profits Tuesday as higher operating costs dented its bottom line, while April data showed another increase in US consumer spending in spite of rising prices.
Walmart shares tumbled following the report, which comes amid rising recession worries in the wake of a 40-year peak in inflation that has prompted monetary tightening from the Federal Reserve.
Tuesday's batch of earnings and economic data offered a mixed reading on the US consumer overall, with April retail sales still coming in at a healthy level and Home Depot shares rising following better-than-expected results.
Walmart US President John Furner said the company is seeing a "wide range" of responses from shoppers to the rise in prices.
Furner pointed to continued strong demand for pricey items such as game consoles and outdoor grills. At the same time, other consumers are moving away from brands for lunch meats, dairy and other goods in favor of Walmart's own branded goods, which are lower-priced. 
"We need to do more to control costs, to make sure we can provide good value for our customers," Furner said on an earnings conference call.
The healthy US consumer has underpinned the strong recovery in the world's largest economy following the slowdown during the Covid-19 pandemic, but the surge in demand also has strained supply chains and helped push inflation to its fastest rate since the early 1980s.
US retail sales rose 0.9 percent in April, boosted by a rebound in auto sales and increases in other categories, including electronics, home furnishings and restaurants, according to Commerce Department data. 
"Looking ahead, consumers' tolerance to high inflation will continue to be tested and the renewed spike in gasoline prices, along with tighter financial conditions, will weigh on households' willingness to spend on big-ticket items," said Kathy Bostjancic, a chief US economist at Oxford Economics.
– Labor, fuel costs rise –
Walmart reported a 25 percent drop in profits to $2.1 billion for the quarter ending April 30. That translated into $1.30 per share, below the $1.48 expected by analysts.
Revenues rose 2.4 percent to $141.6 billion.
Walmart raised its full-year sales forecast slightly but lowered its profit forecast. It now expects earnings per share to fall one percent after previously projecting an increase in the mid-single digits.
Executives pointed to a series of cost hits that converged during the period. 
The company was overstaffed for part of the quarter due to the unexpectedly speedy return of workers who were afflicted by the Omicron variant of Covid-19, resulting in higher labor costs.
Walmart was also affected by a spike in energy costs when the Russian invasion of Ukraine sent oil prices soaring.
Another obstacle was a March fire that destroyed a warehouse in Indianapolis, Indiana that employed more than 1,000 people. Nobody was injured in the episode, but Walmart had to replace goods and route items through neighboring infrastructure, adding cost.
Walmart Chief Executive Doug McMillon said the company's vast array of goods can help in an inflationary environment because it is able to offset higher prices for food and other staples with lower prices elsewhere in the store.
"Customers are even more price sensitive now," he said. "So when you bring something down in sporting goods or hardware, one of these other category, they notice even more than they would have noticed before and that makes the elasticity impact a bit different than it would be otherwise."
– Investing in homes –
Walmart's results stood in contrast to Home Depot, which raised its outlook after reporting that first-quarter profits rose 2 percent to $4.2 billion on a four percent increase in revenues to $38.9 billion.
Executives with the home-improvement chain saw higher sales resulting largely from cost inflation that consumers appeared to take in stride.
Propelling the spending is a strong historic trend that shows increased investment as homes increase in value, according to Chief Financial Officer Richard McPhail, who also said most of the company's customers already have mortgages and aren't affected by rising interest rates.
"The homeowner has never had a balance sheet that looks like this," McPhail said. "They've seen the price appreciation and they have the means to spend."
Walmart shares plunged 11.4 percent to $131.37 in afternoon trading, while fellow Dow member Home Depot rose 1.4 percent to $300.12.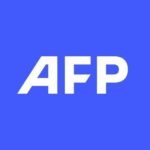 With 2,400 staff representing 100 different nationalities, AFP covers the world as a leading global news agency. AFP provides fast, comprehensive and verified coverage of the issues affecting our daily lives.
Bank of Japan keeps easing despite global rate hikes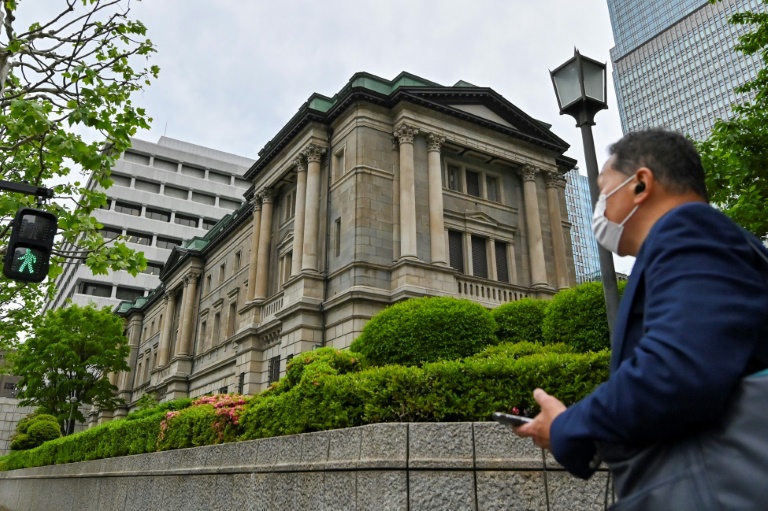 The Bank of Japan on Friday stuck to its monetary easing policy even as other central banks raise interest rates to tame inflation, but said it would "pay due attention" to forex markets as the yen struggles at a 24-year low.
The decision to hold rates at minus 0.1 percent — part of a decade-old plan to boost the world's third-largest economy — bucks a tightening trend by central banks globally aimed at battling sky-high fuel and food prices linked to the Ukraine war.
The hikes have been led by the US Federal Reserve, which this week announced its most aggressive increase in nearly 30 years and signalled more were in the pipeline.
The European Central Bank also plans to start a series of rate increases next month, the first in more than a decade, while the Bank of England announced a fifth straight increase on Thursday and Switzerland surprised markets with its own rate hike, the first since 2007.
The widening chasm between Japanese and US monetary policy this week pushed the yen to its lowest level against the dollar since 1998, a cause for increasing concern that even the central bank made reference to after its meeting Friday.
"It is necessary to pay due attention to developments in financial and foreign exchange markets and their impact on Japan's economic activity and prices," the BoJ said, in an unusual reference to forex movements.
After the announcement, one dollar bought 134.63 yen, up from 133.41 yen earlier in the day.
A weaker yen helps Japanese exporters as it inflates repatriated profits, noted Yoshikiyo Shimamine, executive chief economist of Dai-ichi Life Research Institute.
For the BoJ, it may be that "these benefits overwhelm the negative aspects of a cheaper yen — high prices for imported goods, which causes people to suffer without sufficient pay rises," he told AFP.
The bank's ultra-loose monetary policy aims to achieve two-percent inflation, a target that has been stubbornly out of reach during years of price stagnation.
In April, core consumer prices hit the target for the first time since 2015, but the BoJ has cautioned that it sees recent rising prices as a temporary and volatile trend.
Inflation has been rising for months in the United States and elsewhere as buoyant demand for homes, cars and other goods clashes with supply problems caused by Covid-19 lockdowns in China and other pandemic hold-ups.
The problem became dramatically worse after Russia invaded Ukraine in February and Western nations imposed steep sanctions on Moscow, sending food and fuel prices soaring, a particular problem in resource-poor Japan.
Stephen Innes at SPI Asset Management said the BoJ may have decided that a potential rout of Tokyo stocks caused by "a hawkish pivot… could see Japanese investors worse off than the current hit to purchasing power via a weaker currency." 
The statement on forex is a nod to the government's concerns over the yen's weakness, but "does not, on its own, indicate an imminent change in policy", he said.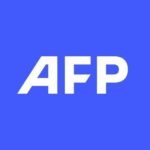 With 2,400 staff representing 100 different nationalities, AFP covers the world as a leading global news agency. AFP provides fast, comprehensive and verified coverage of the issues affecting our daily lives.
RIP Internet Explorer: South Korean engineer's browser 'grave' goes viral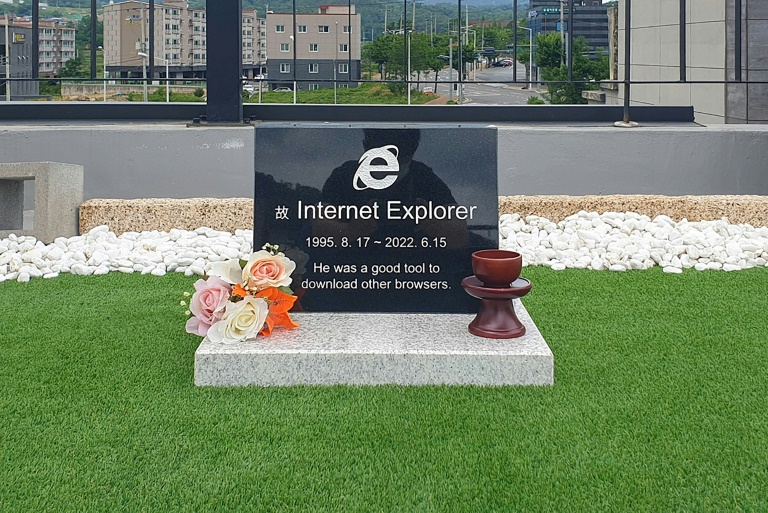 A South Korean engineer who built a grave for Internet Explorer — photos of which quickly went viral — told AFP Friday that the now-defunct web browser had made his life a misery.
South Korea, which has some of the world's fastest average internet speeds, remained bizarrely wedded to Microsoft's Internet Explorer, which was retired by the company earlier this week after 27 years.
In honour of the browser's "death", a gravestone marked with its signature "e" logo was set up on the rooftop of a cafe in South Korea's southern city of Gyeongju by engineer Kiyoung Jung, 38.
"He was a good tool to use to download other browsers," the gravestone's inscription reads. 
Images of Jung's joke tombstone quickly spread online, with users of social media site Reddit upvoting it tens of thousands of times.
Once dominant globally, Internet Explorer was widely reviled in recent years due to its slowness and glitches.
But in South Korea, it was mandatory for online banking and shopping until about 2014, as all such online activities required sites to use ActiveX — a plugin created by Microsoft. 
It remained the default browser for many Seoul government sites until very recently, local reports said.
The websites of the Korea Water Resources Corporation and the Korea Expressway Corporation only functioned properly in IE until at least June 10, according to a report by the Maeil Economic Daily.
– 'Suffering' for IE –
As a software engineer and web developer, Jung told AFP he constantly "suffered" at work because of compatibility issues involving the now-defunct browser. 
"In South Korea, when you are doing web development work, the expectation was always that it should look good in Internet Explorer, rather than Chrome," he said.
Websites that look good in other browsers, such as Safari or Chrome, can look very wrong in IE, which often forced him to spend many extra hours working to ensure compatibility.
Jung said that he was "overjoyed" by IE's retirement.
But he also said he felt genuinely nostalgic and emotional about the browser's demise, as he remembers its heyday — one of the reasons he was inspired to erect the grave stone.
He quoted Japanese animator Hayao Miyazaki: "People are often relieved that machines don't have souls, but we as human beings actually give our hearts to them," Jung told AFP, explaining his feelings for IE.
He said he was pleased by the response to his joke grave and that he and his brother — who owns the cafe — plan to leave the monument on the rooftop in Gyeongju indefinitely.
"It's been very exciting to make others laugh," he said.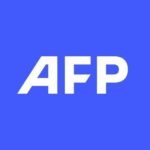 With 2,400 staff representing 100 different nationalities, AFP covers the world as a leading global news agency. AFP provides fast, comprehensive and verified coverage of the issues affecting our daily lives.
Problems soar for airlines despite pandemic recovery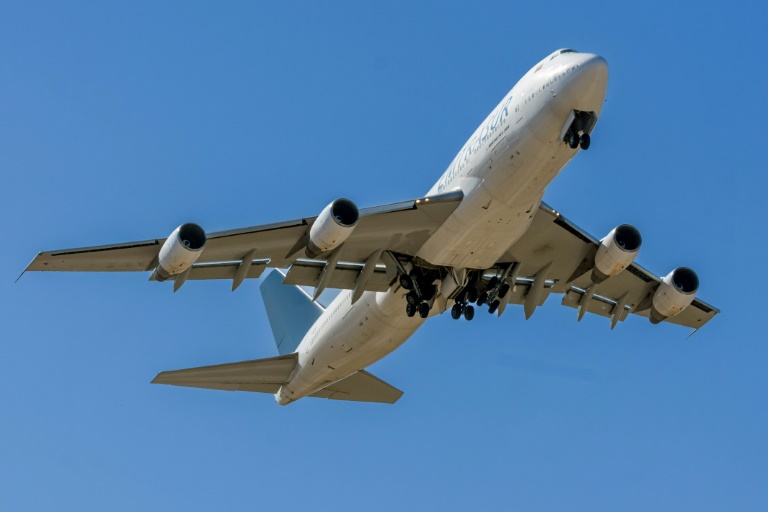 Desperate to put the coronavirus pandemic behind them, airlines will hold talks on Sunday ahead of a potential summer of chaos with shortages and strikes that could threaten their recovery.
While trade is roaring back to life, representatives from the aviation sector meeting for three days in Qatar have a packed agenda with multiple geopolitical crises including the war in Ukraine and the environment.
Cracks are already showing in the sector's recovery, though industry figures are optimistic about the future despite the issues.
In the past few weeks, delays and cancellations caused by a lack of staff at airports and strikes for better pay have wreaked havoc upon travellers.
The problems originate with the pandemic when airlines and airports laid off thousands of workers during its worst-ever crisis.
Now, they are scrambling for workers.
Passenger numbers dropped by 60 percent in 2020, and in 2021 it was still down 50 percent. Airlines lost nearly $200 billion over two years.
While some firms in the sector went bankrupt, others — backed often by states — have emerged from the pandemic with profits intact.
European airlines are excited about the prospect for a "beautiful summer", with some data showing booking rates higher than in 2019. In the United States, the domestic market has almost returned to pre-pandemic levels.
"Airlines are generating cash again, which is a real positive," said Willie Walsh, head of the International Air Transport Association, during a visit to Paris earlier this month.
The sector's morale was buoyant after "a very long and barren two years", he told reporters.
– 'Not up to speed' –
The International Air Transport Association (IATA), which represents 290 airlines accounting for 83 percent of global air traffic, will host its annual general meeting in Doha instead of Shanghai after record-high Covid case counts forced it to relocate the forum.
There will be cause for celebration during the event.
In terms of Revenue Passenger Kilometres (RPKs), a measure of total distance flown by paying passengers, activity in April reached 62.8 percent compared with the same month in 2019.
That was the best figure since March 2020. 
Domestic routes, meanwhile, hit 74.2 percent in April, better than international markets which reached 56.6 percent compared with the same period in 2019.
After the Easter holidays fiasco at European airports, Walsh admitted "the system is not up to speed", but vowed the issues would be addressed.
He was hopeful despite the war in Ukraine and its wider impacts, surging inflation and record prices for jet fuel.
Fuel makes up 25 to 30 percent of companies' spending, and given the still-fragile state of airlines' balance sheets, higher costs will be passed on to customers to preserve their profits.
But the effects of Russia's war in Ukraine are already being felt.
European flights to Asia are constrained by long diverted routes to avoid Russian airspace after having slapped heavy sanctions on Moscow.
– Costly decarbonisation –
With inflation eroding people's purchasing power, higher costs could weaken demand at a time when companies need to make serious investments to cut their carbon dioxide emissions.
The IATA pledged last October to achieve net-zero carbon emissions by 2050.
The issue will be raised at a general assembly meeting of the International Civil Aviation Organization in the autumn, but a deal between countries is far from certain.
The IATA, which expects 10 billion air passengers annually by the middle of the century compared with 4.5 billion in 2019, refuses to consider any restrictions on growth in order to contain the effects of climate change.
Commercial air travel, often the target of environmental activists, is responsible for between 2.5 and 3 percent of global emissions.
Between "cleaner" planes and sustainable fuel, investment worth $1.5 trillion over 30 years is needed to improve the sector's environmental impact. The costs will be most likely handed down to the customer, again.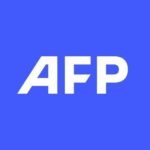 With 2,400 staff representing 100 different nationalities, AFP covers the world as a leading global news agency. AFP provides fast, comprehensive and verified coverage of the issues affecting our daily lives.