Rio to host top tech conference Web Summit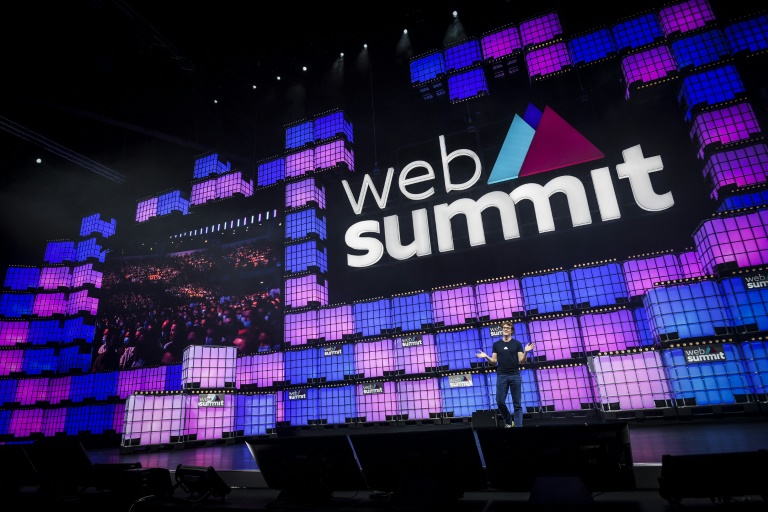 The head of Web Summit, the huge technology conference dubbed the "Davos for geeks," announced Tuesday that Rio de Janeiro will host the first edition of the event outside Europe.
The iconic Brazilian beach city will host the conference from May 1 to 4, 2023 — supplementing, not replacing, the annual event currently held in Lisbon, Portugal, said Web Summit chief executive Paddy Cosgrave.
"We are delighted to bring a brand new Web Summit event to one of the most iconic cities in the world," the Irish tech guru told an online news conference.
"Rio is widely seen as one of the hottest destinations for the tech industry. International investors are looking at Latin America, and Brazil, in particular, attracted by some of the hottest startups in the region."
Under Rio's contract with organizers, the city will host the event for the next three years, with an option to extend, he said.
The Lisbon event will continue to be held at least through 2028.
Rio Mayor Eduardo Paes said the 2023 event alone was forecast to draw 10,000 participants and generate an economic impact of at least one billion reais ($200 million) for the city.
"But it's much, much bigger than that," he told the news conference.
"This positions Rio as the innovation hub of Latin America."
Launched in 2009, Web Summit was first held in Dublin, Ireland, then moved to Lisbon in 2016.
Organizers have launched spinoff events in other parts of the world, such as Collision in Toronto and RISE in Hong Kong.
Web Summit speakers typically include tech titans such as Tesla and SpaceX chief executive Elon Musk and celebrities such as U2 frontman Bono.
Cosgrave said the idea behind the Rio event was to leverage the breakneck growth of startups in Latin America.
He cited a Miami Herald article reporting the region received $19.5 billion in investments in startups in 2021, triple the previous year.
Nearly half went to Brazil, home to 27 "unicorns," or startups valued at $1 billion or more.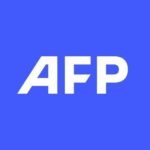 With 2,400 staff representing 100 different nationalities, AFP covers the world as a leading global news agency. AFP provides fast, comprehensive and verified coverage of the issues affecting our daily lives.
Trial of Chinese-Canadian tycoon who disappeared in 2017 begins in China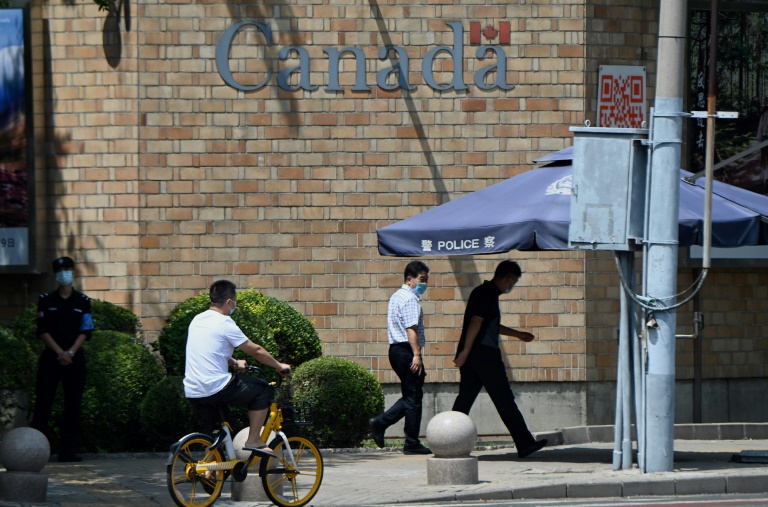 Canadian-Chinese tycoon Xiao Jianhua is standing trial on Monday, Ottawa's embassy in Beijing said in a statement, after the businessman disappeared from a Hong Kong hotel in 2017.
"Global Affairs Canada is aware that a trial in the case of Canadian citizen, Mr. Xiao Jianhua, will take place on July 4, 2022,"  the embassy told AFP, without specifying the location of the trial or charges against him.
"Canadian consular officials are monitoring this case closely, providing consular services to his family and continue to press for consular access."
Xiao, who is a Canadian citizen, disappeared from Hong Kong's Four Seasons hotel in January 2017, with local media reporting that he was snatched by mainland Chinese agents.
One of China's richest people at the time of his alleged abduction, Xiao reportedly had close connections to the upper echelons of the ruling Communist Party.
Hong Kong police said at the time that he had crossed the border into mainland China. His company Tomorrow Group also later said that he was in the mainland.
But Chinese authorities have been silent about the case, which is reportedly linked to an anti-corruption drive championed by President Xi Jinping since he came into power.
Xiao's alleged abduction came at a time when mainland Chinese agents were not permitted to operate in Hong Kong, and it sparked fear in the city about residents being forcibly disappeared.
These fears were at the heart of massive pro-democracy protests that shook Hong Kong in 2019, prompted by a government bill that would have allowed extraditions to mainland China's opaque, Communist Party-controlled judicial system.
Xiao's disappearance also followed the alleged kidnapping into mainland custody of five people working for a bookstore which published salacious titles about China's leaders.
The booksellers later appeared on TV in mainland China admitting to a variety of crimes.
In response to the protests, China imposed a national security law on Hong Kong in 2020.
That law allowed its security agencies to operate in the city and toppled the legal firewall between mainland and Hong Kong courts.
– Rags to riches –
Xiao rose from a poor family to become one of China's richest men, founding the Beijing-based Tomorrow Group.
He was head of the official student union at the prestigious Peking University in 1989 when the Chinese government used troops and tanks to crush peaceful demonstrations.
Xiao had tried and failed to defuse the protests, with his company later denying a report in The New York Times that he had been rewarded by the government for his role.
After university, Xiao began selling computers and in the years that followed built an empire with diverse interests, including in banking and insurance.
According to the Hurun Report, which ranks China's wealthiest people, Xiao was worth almost $6 billion in 2017.
He had reportedly denied allegations that he fled to Hong Kong in 2014 to escape the corruption crackdown in China.
Xiao is said to have acted as a broker for the Chinese leadership, including for President Xi's family. 
"After five years of quietly waiting, our family is still, based on my brother's strict instructions, putting faith in the Chinese government and Chinese law," Xiao's elder brother Xinhua told The Wall Street Journal last month.
"It's very complicated and full of drama," he said of the case, according to the WSJ.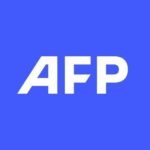 With 2,400 staff representing 100 different nationalities, AFP covers the world as a leading global news agency. AFP provides fast, comprehensive and verified coverage of the issues affecting our daily lives.
Stocks fluctuate as traders fret over recession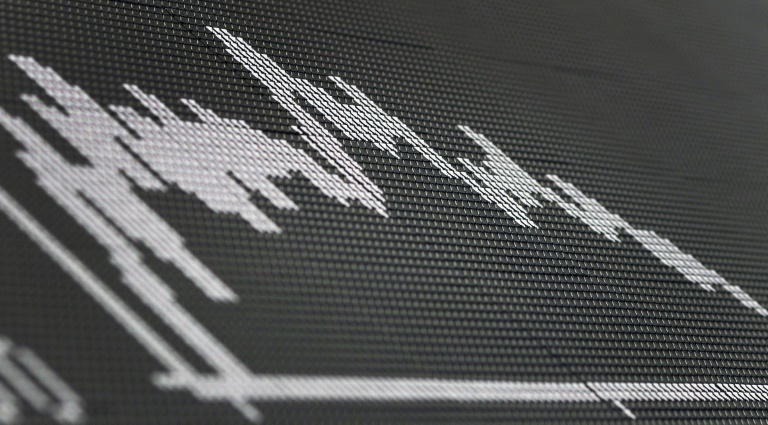 Markets swung Monday as traders fret over a possible recession caused by central bank interest rate hikes aimed at fighting soaring inflation.
Data showing a flare-up of fresh Covid-19 cases in China revived concerns about the government's policy of locking down towns and cities to eradicate the disease, despite the economic cost.
After the S&P 500's worst January-June since 1970, Wall Street got the second half off to a healthy start Friday as a below-forecast reading on US manufacturing provided hope banks will not go on an extended period of monetary tightening.
That followed a drop in confidence among consumers — a key driver of the world's top economy.
However, National Australia Bank's Rodrigo Catril said the Federal Reserve and other global financial chiefs might not ease back on their rate hikes too soon as inflation remains stuck around multi-decade highs.
"While the data is suggesting a US economic slowdown is coming, we are not yet seeing signs of an ease in inflationary pressures, an important distinction given the Fed will continue with its aggressive tightening approach until it sees evidence of the latter," he said in a commentary.
In a sign of the struggle officials will have in controlling rising prices, figures showed eurozone inflation hit a record 8.6 percent in June. The European Central Bank is due to lift rates this month for the first time in more than a decade.
Still, while surging prices remain a huge problem, Chris Weston, at Pepperstone Group, said the psychology is "shifting radically from inflation concerns to one now where we're firmly focused on growth".
While New York provided a strong lead, Asia struggled.
Hong Kong dropped as investors returned from a long weekend to play catch-up with Friday's losses, while Seoul, Taipei, Bangok and Jakarta were also down.
However, Tokyo, Shanghai, Mumbai, Sydney, Singapore, Taipei and Wellington rose.
London, Paris and Frankfurt rose at the open, though US futures were in the red.
A rise in new Covid cases in China over the weekend weighed on sentiment among investors who fear a return to the painful lockdowns in major cities including Shanghai, which hammered the world's number two economy.
The country saw more than 700 new infections Saturday and Sunday, having held below 50 a day for the previous two weeks.
Macau saw its first two Covid deaths at the weekend and authorities said they would consider a city-wide lockdown to fight the disease. The comments sent Hong Kong-listed shares in Macau casinos plunging.
Oil prices edged up but concerns about recession weighed on sentiment as traders bet on a drop in demand, while the head of Asia at crude trading giant Vitol said he saw signs consumers were beginning to feel the pressure of high commodity costs.
"There's very clear evidence out there of economic stress being caused by the high prices, what some people refer to as demand destruction," said Mike Muller. It is "not just oil, but also liquefied natural gas". 
– Key figures at around 0720 GMT –
Tokyo – Nikkei 225: UP 0.8 percent at 26,153.81 (close)
Hong Kong – Hang Seng Index: DOWN 0.2 percent at 21,825.32
Shanghai – Composite: UP 0.5 percent at 3,405.43
London – FTSE 100: UP 0.8 percent at 7,227.03
Dollar/yen: UP at 135.42 yen from 135.28 yen Friday
Pound/dollar: DOWN at $1.2095 from $1.2098
Euro/dollar: DOWN at $1.0423 from $1.0433 
Euro/pound: DOWN at 86.15 pence from 86.21 pence
West Texas Intermediate: UP 0.4 percent at $108.85 per barrel
Brent North Sea crude: UP 0.5 percent at $112.15 per barrel
New York – Dow: UP 1.1 percent at 31,097.26 (close)
— Bloomberg News contributed to this story —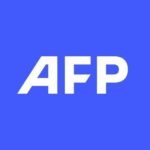 With 2,400 staff representing 100 different nationalities, AFP covers the world as a leading global news agency. AFP provides fast, comprehensive and verified coverage of the issues affecting our daily lives.
Chinese developer Shimao misses $1 bn bond payment
Chinese developer Shimao Group said it has failed to make payment on a $1 billion bond that matured Sunday, one of the biggest such defaults so far this year in the country's troubled property sector.
China's real estate sector has been struggling since authorities began a crackdown on excessive debt and rampant consumer speculation in 2020, with giants such as Evergrande and Sunac scrambling to make payments and renegotiate with creditors.
The crisis has sparked fears that the industry's struggles could spread to the wider economy, and the latest jolt came Sunday when Shimao said it had not paid the principal and interest on a $1 billion offshore note.
In a filing to the Hong Kong Stock Exchange, where it is listed, Shimao said it has experienced a noticeable decline in contracted sales due to "significant changes to the macro environment of the property sector in China since the second half of 2021 and the impact of Covid-19".
The firm added that it had attempted to negotiate refinancing and waivers but was unable to make some payments because of "challenging" market conditions.
It said it has not received notice from creditors for accelerated repayment, and that lenders have indicated they will not take enforcement action at this point.
Shimao develops residential, hotel, office and commercial properties in China, with projects in major cities such as Beijing and Shanghai.
It was China's 14th biggest developer by contracted sales last year, according to Bloomberg News.
China's developers have been struggling as homebuyers tightened their purse strings owing to an uncertain economic outlook.
One company in the eastern city of Nanjing said it would accept truckloads of watermelons as downpayment from local farmers, according to Chinese media.
"The contagion has spread from Evergrande to Sunac and now Shimao," said Bloomberg Intelligence analyst Kristy Hung.
"That raises our concerns that the extent of the debt crisis is beyond any market watcher's imagination."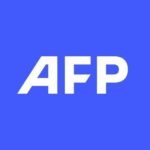 With 2,400 staff representing 100 different nationalities, AFP covers the world as a leading global news agency. AFP provides fast, comprehensive and verified coverage of the issues affecting our daily lives.