Rising student debt to worsen money woes of young Britons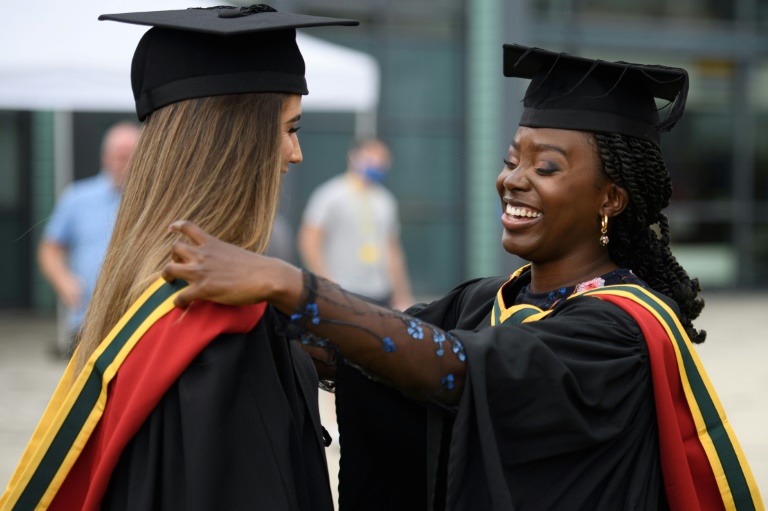 Rhiannon Muise graduated from Edge Hill University in northwest England last year with a mountain of student debt, which is growing even larger due to surging inflation.
The 21-year-old dance and drama graduate said it will take a "lifetime" for her to pay back the £45,000 ($55,000) she owes for tuition fees and living expenses, particularly if she stays within her chosen field where salaries can be low.
Muise's plight echoes that of students across Britain, who are already struggling with a cost-of-living crisis.
Britons heading to university next year face major changes that critics argue will worsen the financial pain.
– Exhausting –
The pressure is "exhausting, especially for someone in their 20s who has just started thinking about their career", Muise told AFP.
Her current job as Edge Hill student engagement officer pays below the threshold that activates repayments.
UK graduates shoulder more debt than any other developed country, according to House of Commons Library data.
About 1.5 million students borrow nearly £20 billion in loans every year in England alone.
And on average, graduates of 2020 have amassed £45,000 in debt.
Zeno, a 25-year-old student in London who gave only his first name, said he owes just short of £75,000 for his loans.
Unless he "wins the lottery", he accepts he will probably be paying the money back from his salary for the next 30 years.
– Tuition fees –
University used to be free in the UK, with means-tested grants for the poorest students to cover living costs.
But after the sector was opened up in the 1990s, numbers surged and, despite protests from student bodies, tuition fees have been gradually introduced in the last decade to help universities meet costs.
With education a devolved matter for the governments in Scotland, Wales and Northern Ireland, different tuition fee arrangements are in place across the UK.
Accommodation and living costs are extra.
In England, undergraduate tuition fees are capped at £9,250 a year for UK and Irish students — up from £3,375 in 2011 when the government cut most ongoing direct public funding. 
The cap in Wales is £9,000 and £4,030 in Northern Ireland. 
Scottish students studying in Scotland pay £1,820 but those from the rest of the UK attending universities north of the border with England pay £9,250.
– Inflation worry –
The picture is further complicated by rocketing inflation because the student loan interest rate is linked to the retail price index (RPI).
Loan interest is calculated by adding up to 3.0 percentage points to the RPI rate.
Inflation however soared to 30-year highs this year, particularly on rocketing energy costs and fallout from the Ukraine conflict.
Graduates could therefore pay an interest rate of 12 percent from September — or more if prices rise even higher.
The UK government plays a large part in student financing, providing loans that only demand repayment when a graduate earns above a threshold of £27,295 per year.
What borrowers repay depends on how much they earn. Unlike private lenders, they have up to 30 years to repay. The debt is cancelled after this time.
"This system is more progressive than in the United States, with generous write-offs for lower-paid graduates," said Nick Hillman, director of the Higher Education Policy Institute in Oxford. 
Current and recent students faced huge upheaval during courses due to coronavirus restrictions, with the pandemic also hitting job opportunities.
A combination of high debt repayments, high cost of living and wages that have failed to keep pace with inflation, add yet more stress.
– Conundrum –
Student finance poses a major conundrum for the public purse because the UK forecasts outstanding loans will top £560 billion by 2050.
From next year, Britain will lower the repayment threshold for new borrowers to £25,000 and lengthen the repayment time from 30 to 40 years.
This will however increase costs for low-earners, while benefiting richer graduates who can pay back more quickly.
The UK government forecasts however that half of new students will repay their loans in full under the new plan.
Student debt has long been a concern in the United States, where the Federal Reserve estimates that it amounts to a staggering $1.76 trillion.
US students on average have outstanding debt of close to $41,000, according to think-tank Education Data Initiative.
President Joe Biden this year extended a moratorium on student loan repayment and interest — and is holding talks over partial debt write-offs.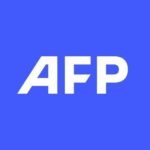 With 2,400 staff representing 100 different nationalities, AFP covers the world as a leading global news agency. AFP provides fast, comprehensive and verified coverage of the issues affecting our daily lives.
Global media giants battle for IPL cricket rights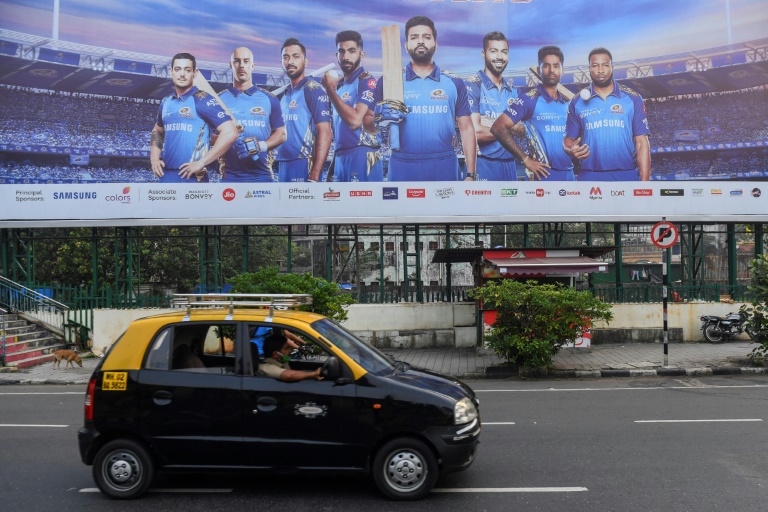 Global media giants including Disney and Sony and Asia's richest man reportedly battled Sunday for the broadcast rights for the Indian Premier League cricket tournament, one of the world's most-watched sporting events.
The winning bidders were expected to pay up to $7.7 billion in an online auction held by India's cricket board on Sunday to show and stream the two-month contest for five seasons from 2023 to 2027, according to analysts.
This dwarfs the $2.55 billion shelled out by Star India, owned by US behemoth Disney, for the previous five-year deal which ended last month with the 15th edition of the tournament involving an expanded 10 franchises playing 74 matches.
Attracting some of cricket's top stars from India and abroad with large salaries, the league has helped make Twenty20, a shorter and more exciting format of the sport, hugely popular, spawning copycat events worldwide.
This time the Board of Control for Cricket in India (BCCI) is selling off four different packages including domestic and international television and online streaming rights as well as for special matches.
Besides Disney and Sony, bidders in the auction, which could stretch into Monday, include a consortium including Viacom as well as Reliance, owned by Asia's wealthiest man Mukesh Ambani, reports said.
Fellow tycoon Jeff Bezos's Amazon, which has spent hundreds of millions of dollars on rights for European soccer and American football and had earlier shown interest in the IPL, pulled out of the contest, reports said on Friday.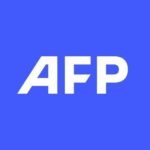 With 2,400 staff representing 100 different nationalities, AFP covers the world as a leading global news agency. AFP provides fast, comprehensive and verified coverage of the issues affecting our daily lives.
Sanctioned Ukraine tycoon seeks to support war effort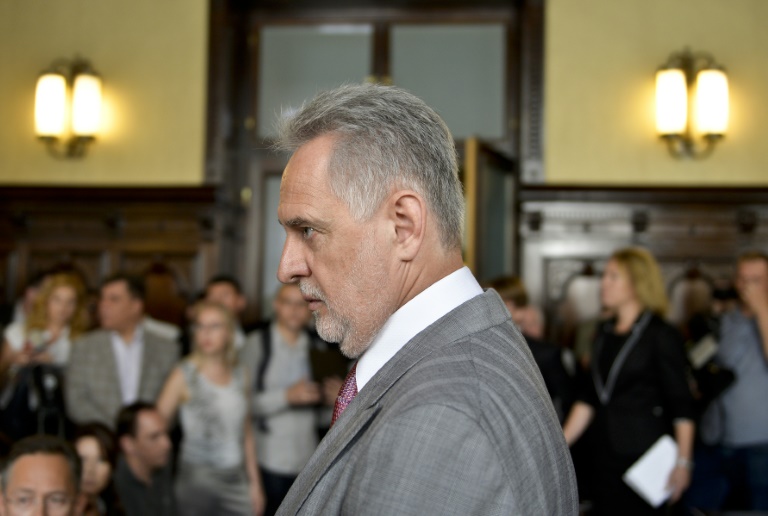 Sanctioned by Ukraine in the past over his close ties to Russia, Dmytro Firtash, one of the country's wealthiest citizens, made international headlines this week for saying he is sheltering hundreds of Ukrainians in his chemical factory.
"This war is completely pointless and cannot be justified in any way, it only brings suffering and misery on all sides. This humanitarian tragedy is intolerable," the 57-year-old said in a statement on his company's website.
A one-time ally of ousted pro-Russian Ukrainian president Viktor Yanukovych, Firtash, who is currently in Austria and fighting extradition to the US on bribery accusations, has a controversial history. 
– Providing refuge –
In June 2021, Ukraine President Volodymyr Zelensky signed a decree imposing sanctions on Firtash, including the freezing of his assets and withdrawal of licences from his companies, after accusing him of selling titanium products to Russian military companies.
But now some 800 civilians, including 200 factory workers, have taken refuge in the bunkers of the Azot chemical plant, owned by Firtash's Group DF, in Ukraine's strategic eastern city of Severodonetsk, the tycoon's lawyer Lanny Davis said this week. 
Russian troops have been pushing for control of the key city over the past weeks as part of their effort to conquer eastern Ukraine. 
Russian President Vladimir Putin "is never going to come out victorious… No matter what happens, Russia will lose," Firtash said in an NBC News interview in April.
Since Russia invaded Ukraine in February, Firtash's Inter has also joined the pool of several main Ukrainian news channels, which broadcast news 24/7 and fully reflect the official position of the Ukrainian authorities.
Before the invasion, Inter, one of the largest Ukrainian national TV channels, was considered pro-Russian.
Firtash insists he has always been pro-Ukrainian, telling NBC that he was "never pro-Russian".
"But you have to understand that I am a businessman. And my goal is to earn money. That's my job," he said in the interview.
An AFP request to interview Firtash is pending.
– Wanted by US –
Firtash is also wanted on bribery and racketeering charges in the United States.
In the case, Indian officials allegedly received $18.5 million in bribes to secure titanium mining licences in 2006.
The United States argues it has jurisdiction because the conspiracy involved using US financial institutions, travel to and from the US, and use of US-based communications — computers, telephones, and the internet.
Firtash, who denies the charges and says he is the victim of a smear campaign, was detained in Austria in March 2014.
He had to pay bail of 125 million euros ($130 million) — reportedly a record high for Austria — and has since not been able to leave the country.
Austria's supreme court ruled in 2019 that he could be extradited. But Firtash is still fighting the extradition and can remain in Austria while court proceedings continue.
In an interview with CNN in May, Firtash said he had requested prosecutors to be allowed to return to Ukraine while the war is going on — but his request was denied.
He has also been accused of being involved in alleged efforts by Rudy Giuliani, former New York mayor and a personal lawyer of former US president Donald Trump, to dig up dirt on Joe Biden before he became president, but Firtash denies ever having met with Giuliani.
Born in a village in western Ukraine, Firtash's father was a diver and his mother an accountant, and for additional income the family grew tomatoes.
Firtash began his business career by organising commodity trading in Ukraine and Russia.
In 1993, he established business ties in Central Asia and organised the supply of consumer goods in exchange for natural gas.
In 2004, he set up a joint venture with Russia's Gazprom to supply natural gas from Central Asia to Ukraine and other European countries.
Three years later, Firtash set up Group DF, growing it into a business empire, employing some 100,000 people.
The group is involved in energy, chemicals, media, banking and property in Ukraine and other countries.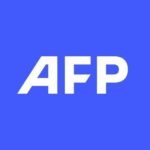 With 2,400 staff representing 100 different nationalities, AFP covers the world as a leading global news agency. AFP provides fast, comprehensive and verified coverage of the issues affecting our daily lives.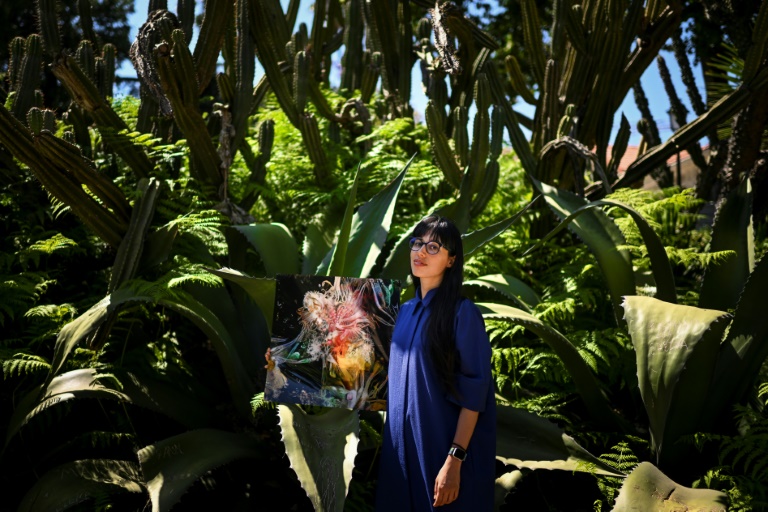 To many they are art's next big thing — digital images of jellyfish pulsing and blurring in a dark pink sea, or dozens of butterflies fusing together into a single organism.
The Argentine artist Sofia Crespo, who created the works with the help of artificial intelligence, is part of the "generative art" movement, where humans create rules for computers which then use algorithms to generate new forms, ideas and patterns.
The field has begun to attract huge interest among art collectors — and even bigger price tags at auction. 
US artist and programmer Robbie Barrat — a prodigy still only 22 years old — sold a work called "Nude Portrait#7Frame#64" at Sotheby's in March for £630,000 ($821,000). 
That came almost four years after French collective Obvious sold a work at Christie's titled "Edmond de Belamy" — largely based on Barrat's code — for $432,500.
– A ballet with machines –
Collector Jason Bailey told AFP that generative art was "like a ballet between humans and machines". 
But the nascent scene could already be on the verge of a major shake-up, as tech companies begin to release AI tools that can whip up photo-realistic images in seconds. 
Artists in Germany and the United States blazed a trail in computer-generated art during the 1960s. 
The V&A museum in London keeps a collection going back more than half a century, one of the key works being a 1968 piece by German artist Georg Nees called "Plastik 1". 
Nees used a random number generator to create a geometric design for his sculpture. 
– 'Babysitting' computers –
Nowadays, digital artists work with supercomputers and systems known as Generative Adversarial Networks (GANs) to create images far more complex than anything Nees could have dreamed of. 
GANs are sets of competing AIs –- one generates an image from the instructions it is given, the other acts as a gatekeeper, judging whether the output is accurate. 
If it finds fault, it sends the image back for tweaks and the first AI gets back to work for a second try to beat the gamekeeper. 
But artists like Crespo and Barrat insist that the artist is still central to the process, even if their working methods are not traditional.
"When I'm working this way, I'm not creating an image. I'm creating a system that can create images," Barrat told AFP. 
Crespo said she thought her AI machine would be a true "collaborator", but in reality it is incredibly tough to get even a single line of code to generate satisfactory results.
She said it was more like "babysitting" the machine.
Tech companies are now hoping to bring a slice of this rarefied action to regular consumers. 
Google and Open AI are both touting the merits of new tools they say bring photorealism and creativity without the need for coding skills. 
– Enter the 'transformers' –
They have replaced GANs with more user-friendly AI models called "transformers" that are adept at converting everyday speech into images. 
Google Imagen's webpage is filled with absurdist images generated by instructions such as: "A small cactus wearing a straw hat and neon sunglasses in the Sahara desert."
Open AI boasts that its Dalle-2 tool can offer any scenario in any artistic style from the Flemish masters to Andy Warhol. 
Although the arrival of AI has led to fears of humans being replaced by machines in fields from customer care to journalism, artists see the developments more as an opportunity than a threat. 
Crespo has tried out Dalle-2 and said it was a "new level in terms of image generation in general" — though she prefers her GANs.
"I very often don't need a model that is very accurate to generate my work, as I like very much when things look indeterminate and not easily recognisable," she said. 
Camille Lenglois of Paris's Pompidou Centre — Europe's largest collection of contemporary art — also played down any idea that artists were about to be replaced by machines.
She told AFP that machines did not yet have the "critical and innovative capacity", adding: "The ability to generate realistic images does not make one an artist."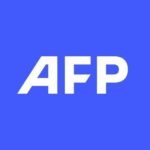 With 2,400 staff representing 100 different nationalities, AFP covers the world as a leading global news agency. AFP provides fast, comprehensive and verified coverage of the issues affecting our daily lives.