Rising US inflation is main economic, political challenge for Biden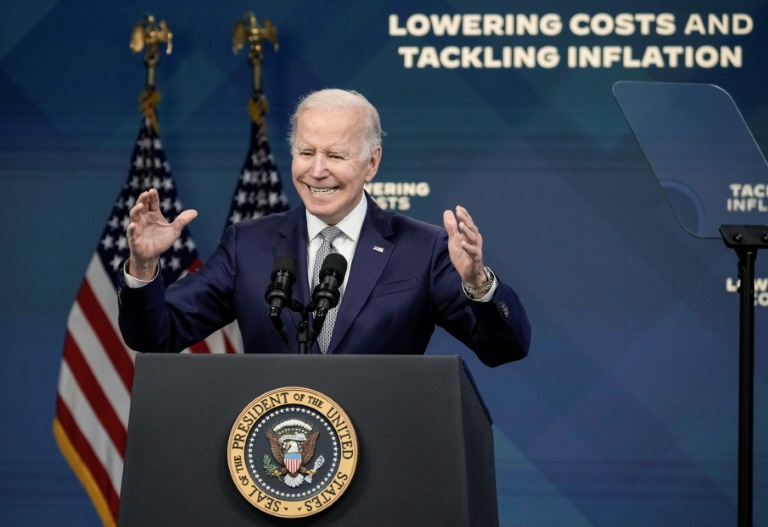 With surging prices undermining wage gains and hurting American families, US President Joe Biden said Tuesday fighting inflation is his top priority, but he may have limited tools to tackle the issue.
Biden, whose popularity has taken a hit amid the highest inflation in four decades, highlighted his efforts to combat the flare-up in prices while drawing a stark contrast with policies proposed by opposition Republicans.
"I want every American to know that I'm taking inflation very seriously, and it's my top domestic priority," Biden said at the White House.
"I know that families all across America are hurting because of inflation."
The US president put much of the blame for the recent spike on Russian leader Vladimir Putin and his invasion of Ukraine
The attack in late February caused a sharp spike in energy prices, and then began pushing food prices higher, as well.
"I know you've got to be frustrated… believe me, I understand the frustration," the Democrat said, addressing Americans directly.
Calling out Republicans' "extreme agenda," Biden said that "they've done everything to slow down" his attempts to manage economic stresses.
– Hot US economy –
Biden assured Americans that the Federal Reserve is acting to tamp down the inflation pressures, which he called the "top challenge" facing the economy.
The US central bank last week announced the biggest increase in the benchmark lending rate since 2000, the second hike since March as it moves to quickly pull back on stimulus put in place during the pandemic.
The world's largest economy came roaring back from the economic damage inflicted by the Covid-19 pandemic, helped by bargain borrowing costs and massive government stimulus.
But with the pandemic still gripping other parts of the world, global supply chain snarls caused prices to surge for automobiles and other products, while housing prices soared amid a flood of new buyers.
And the conflict in Ukraine sent global oil prices above $100 a barrel. 
US prices at the pump hit a new record on Tuesday, rising to an average $4.374 a gallon, topping the previous record set March 11, according to AAA.
A year ago, the price averaged $2.967.
US consumer prices jumped 8.5 percent in the 12 months that ended in March, and though economists think that may have been the peak, the rate is likely to remain high for months to come.
The Labor Department is set to release the April CPI data on Wednesday, which economists project will show a much more modest monthly increase, slowing the torrid annual pace.
Republicans have blamed Biden, saying his programs injecting billions of dollars into the US economy at the height of the pandemic spurred the inflationary cycle.
The White House says those packages effectively saved the country from a disastrous recession.
Addressing another politically sensitive aspect of the inflation puzzle, Biden said he was considering lifting trade tariffs imposed by his predecessor Donald Trump on China.
"We're discussing that right now," he told reporters, adding that "no decision has been made on it."
Biden is under pressure from some quarters to remove the tariffs in a bid to cut the roaring inflation by making US imports cheaper.
Trump imposed the tariffs to punish allegedly unfair trade practices by Beijing. Lifting the measures would likely bring a political risk for the White House, which does not want to be branded as weak on China.
But Jason Furman, a former White House economic advisor under Barack Obama, said removing the tariffs is one of the few things Biden can do to directly address inflation.
"This would be the biggest step he could take," Furman said on MSNBC.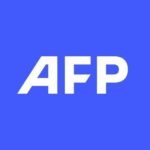 With 2,400 staff representing 100 different nationalities, AFP covers the world as a leading global news agency. AFP provides fast, comprehensive and verified coverage of the issues affecting our daily lives.
Italy to kill 1,000 pigs in swine fever outbreak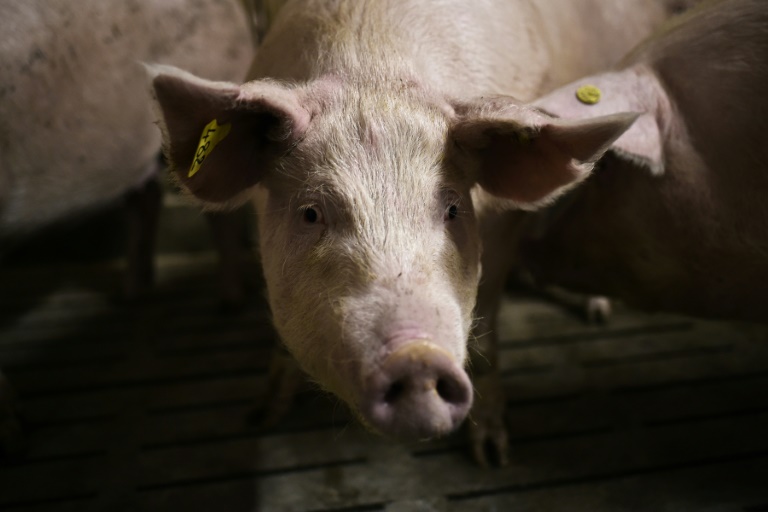 A thousand pigs will be slaughtered after two cases of swine fever were detected on a farm in Rome's Lazio region, officials said Friday, spurring fears of a blow to the country's pork industry.
"We have to slaughter all the pigs in the contaminated area very quickly," Angelo Ferrari, tasked with managing the crisis, told AGI news agency.
The local health agency estimated 1,000 pigs would have to be culled to stem the spread, he said.
"The sooner we act decisively and incisively, the greater our hope that the commercial damage will be reduced," he said.
Italy, with about 8.9 million pigs, is the seventh biggest pork producer in the European Union, representing an eight-billion-euro ($9.1 billion) industry, according to the agricultural association Confagricoltura.
The two case of African swine fever detected in Lazio are the first among farmed pigs in Italy. Before that, cases were detected in wild boar in January in northern Italy, then in the Lazio region.
African swine fever (ASF) does not affect humans but is contagious and fatal for pigs and their wild relatives and an outbreak is potentially devastating for the pork industry, experts say.
A 2018 outbreak in China — the world's largest pork producer — caused millions of pigs to be slaughtered to stop the spread.
The disease has existed in Africa for decades. In a December 3 report on the virus, the World Organisation for Animal Health (OIE) said ASF had been reported in 32 countries in five world regions since January 2020. 
In Italy, it has been endemic on the island of Sardinia since first appearing in 1978.
In western Europe, the virus was reported in Belgium in 2018, prompting China to ban all imports of Belgian pork.
After Germany confirmed its first case in a dead wild boar in 2020, China, Japan and South Korea, alongside Brazil and Argentina, also suspended German pork imports.
Italy's main agricultural association Coldiretti called on the government last month for the "rapid culling" of boars throughout the country to help stop the spread of the disease.
Images of boar walking through residential areas of Rome and feeding at overflowing rubbish bins regularly do the rounds on social media networks.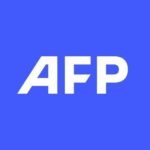 With 2,400 staff representing 100 different nationalities, AFP covers the world as a leading global news agency. AFP provides fast, comprehensive and verified coverage of the issues affecting our daily lives.
UK banks no longer 'too big to fail': BoE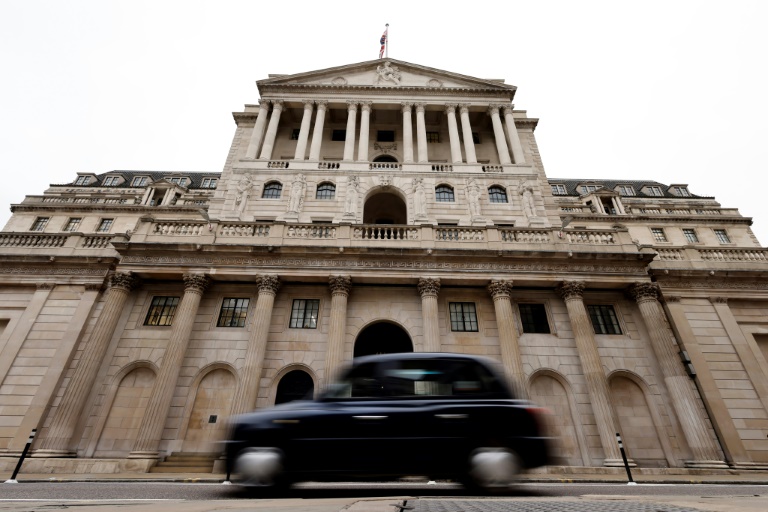 Britain's biggest banks are no longer "too big to fail" in any future financial shocks, with shareholders rather than taxpayers ready to bear the cost, the Bank of England said Friday.
Following a major review of eight lenders — including Barclays, HSBC, Lloyds and NatWest — the BoE concluded "that if a major UK bank failed today it could do so safely: remaining open and continuing to provide vital banking services to the economy.
"Shareholders and investors, not taxpayers, will be first in line to bear the costs, overcoming the 'too big to fail' problem," the central bank added.
Following the financial global crisis more than a decade ago, the UK taxpayer pumped £137 billion ($171 billion) into the country's banks, while also being able to benefit from significant BoE support.
The government also took control of Royal Bank of Scotland — rebranded as NatWest ahead of its recent return to the private sector.
Despite the bailouts, "the disruption to the financial system contributed to the UK and global recession that followed. We cannot forget these lessons", the BoE added Friday.
The central bank was publishing its first assessment of the eight major UK banks' preparations for resolution under the Resolvability Assessment Framework.
RAF "is a core part of the UK's response to the global financial crisis, and demonstrates how the UK has overcome the problem of 'too big to fail'", said Dave Ramsden, deputy governor for markets and banking at the BoE.
"The UK authorities have developed a resolution regime that successfully reduces risks to depositors and the financial system and better protects the UK's public funds."
The other four banks assessed were Nationwide, Santander UK, Standard Chartered and Virgin Money UK.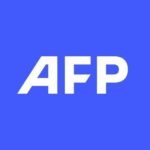 With 2,400 staff representing 100 different nationalities, AFP covers the world as a leading global news agency. AFP provides fast, comprehensive and verified coverage of the issues affecting our daily lives.
Old tricks, new crises: how US misinformation spreads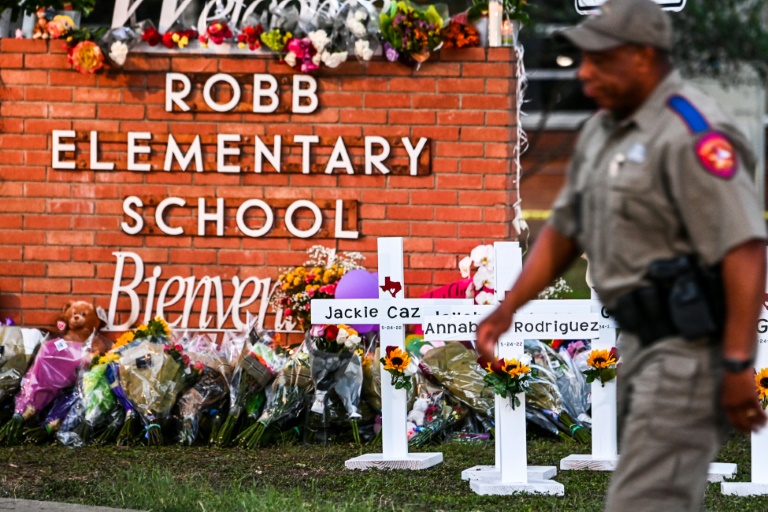 With gun control under debate and monkeypox in the headlines, Americans are facing a barrage of new twists on years-old misinformation in their social media feeds.
Accurate news stories about mass shootings have attracted eyeballs but algorithms have also spurred baseless conspiracy theories from trolls who want to push lies to attract traffic. And thousands have unwittingly shared them on Facebook, Twitter and other sites.
The May 24 attack at Robb Elementary School in Uvalde, Texas was a "false flag" operation aimed at pushing restrictive gun laws, according to Telegram posts from supporters of QAnon. 
Carl Paladino, a New York congressional candidate, was among those who shared a similar theory on Facebook, later deleting it.
Others misidentified a shooting victim as "Bernie Gores" — a made-up name paired with an image of a YouTuber who has been wrongly linked to other major news events, including the Russian invasion of Ukraine.
Experts say such misinformation is part of a pattern in which unscrupulous operators intentionally repurpose old narratives.
"A lot of this stuff is put together almost in this factory production style," said Mike Caulfield, a misinformation researcher at the University of Washington's Center for an Informed Public. 
"You have a shooting event, you have these various tropes you can apply."
Groundless claims of a "false flag" operation, which refers to political or military action that is carried out with the intention of blaming an opponent, can be traced back to the 2012 mass shooting at Sandy Hook Elementary School in Newtown, Connecticut.
After 20 children and six staff members were killed, InfoWars founder Alex Jones falsely claimed the Newtown casualties were "crisis actors" — people who are paid or volunteer to play disaster victims. 
In November 2021, a Connecticut judge found Jones liable for damages in a defamation suit brought by parents of the victims.
But regardless, allegations of staged mass shootings have routinely spread from fringe online networks such as 4chan to mainstream platforms — including the social media feeds of politicians such as Republican congresswoman Marjorie Taylor Greene and, more recently, Arizona state senator Wendy Rogers. 
Hoax posts misidentifying gunmen or victims as internet personalities have also become common.
In the race to capture online attention following breaking news, recycled narratives can be produced quickly and are easier for audiences to digest, Caulfield said. Content producers "make guesses" about what may go viral based on past popular tropes, which can help monetize that attention.
"When you spread this stuff, you want to be seen as in the know," he said, even though the information is demonstrably false or misleading.
– Copying the Covid-19 playbook –
Similarly, false claims about the recent spread of monkeypox — a rare disease related to smallpox — borrow from Covid-19 misinformation.
Since the outbreak, social media posts have claimed without evidence that the virus is a bioweapon, that the outbreak was planned, and that Microsoft co-founder Bill Gates is behind it. Others have falsely equated monkeypox to other viruses, including shingles.
Those claims resemble debunked conspiracy theories from the early days of the Covid-19 pandemic.
Memetica, a firm that conducts digital investigations, has researched some of the top Covid-19 misinformation recycled for monkeypox. One widespread theory points to a 2021 threat preparation exercise conducted by the Nuclear Threat Initiative (NTI) as purported evidence that the outbreak was planned.
That conspiracy theory is nearly identical to claims about Event 201, a pandemic simulation held in October 2019, that circulated online in early 2020.
"What was surprising to me was how similar (Covid-19 misinformation) is now to monkeypox," Adi Cohen, chief operating officer at Memetica, told AFP. 
"It's the same exact story — oh, this is all planned, it's a 'plandemic,' here's the proof."
Some monkeypox theories have been shared by conservative figures including Glenn Beck and anti-vaccine advocate Robert F. Kennedy Jr, according to Memetica's research. Both have previously promoted misinformation about Covid-19.
Cohen said such tactics may be an effective way to get engagement on social media, regardless of the falsity of the information being shared.
"It's the replication of what seems to work in the past," he said. "Why work hard when you don't have to?"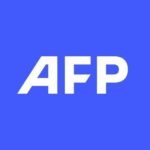 With 2,400 staff representing 100 different nationalities, AFP covers the world as a leading global news agency. AFP provides fast, comprehensive and verified coverage of the issues affecting our daily lives.