Schultz vows new investments as Starbucks aims to head off union push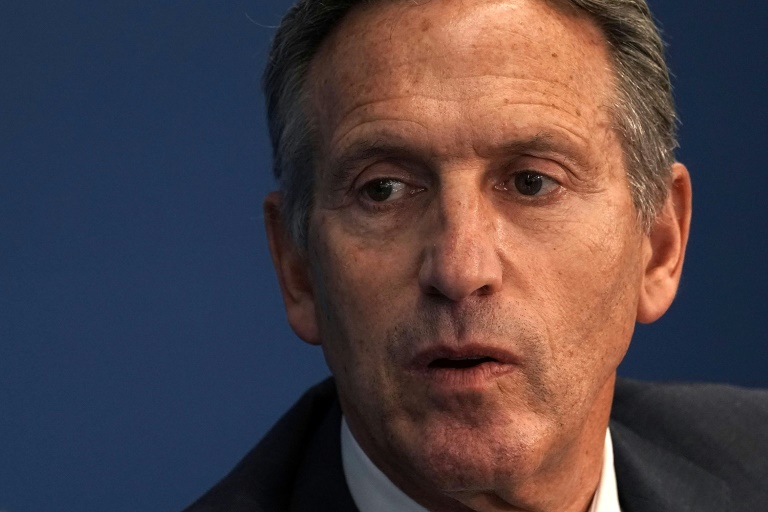 Interim Starbucks CEO Howard Schultz unveiled fresh investments in US stores and employees Tuesday as the company seeks to head off a unionization campaign, while it reported strong North American sales that offset weakness in China.
Schultz, the longtime architect of Starbucks tapped as interim CEO in March, said the company plans $200 million in additional investments in "our core US business" in 2022.
"We do not have adequate capacity," said Schultz, outlining new investments on store equipment and technology needed to address rising and shifting demand as more consumers order via mobile channels.
Schultz also announced another wage hike in light of staff turnover that accelerated during the pandemic..
"We've always been ahead of the curve, but we have to recognize that we haven't done enough," said Schultz. "And I think we have to recognize that there is a lot of pressure on our people."
The announcement came as Starbucks reported a 2.3 percent rise in profits to $674.5 million in the quarter ending April 3 following a 14.5 percent jump in revenues to $7.6 billion.
The coffee giant scored a 12 percent jump in comparable sales in North America, while suffering a 23 percent slide in China amid that country's latest Covid-19 outbreak.
In light of uncertainty over China and the inflation outlook, Starbucks did not offer a forecast for the rest of the year.
Still, shares rocketed higher during the conference call, as Schultz emphasized the solidity of demand, noting the company had enacted multiple price hikes over the last year with only a "negligible" impact on sales.
– 'Even more' –
The new employee investments come as Starbucks faces a unionization campaign at US stores that has accelerated since a pair of upstate New York stores voted to unionize in December. 
Some 250 Starbucks stores have launched unionization campaigns in the United States, with employees voting for a union in 47 stores, said the group, Starbucks Workers United.
The movement has been propelled by mostly younger staff frustrated over pandemic working conditions and seeking more say. 
Schultz, who has long resisted unionization at Starbucks, tried to reset the debate even as he sketched out the reasons for his opposition to the union. 
"We are highly empathic to the root causes of the frustration and anxieties that Gen Z Americans are facing, having come of age during turbulent moments in our history," Schultz said. 
But Schultz defended the company, noting it has historically paid better than peers and offered better benefits, such as education aid.
Schultz said Starbucks was committed to doing "even more," such as allowing customers to tip baristas directly through the app.
"Ensuring success through wages and benefits with our partners is among our core values and has been for 50 years," Schultz said. "And our values are not and never have been the result of demands or interference from any outside entity."
While previously announced pay hikes will still go into effect at unionized Starbucks, the company is barred under federal law from additional benefits at any stores that have voted to unionize, Schultz said. 
"Partners at (unionized) stores will receive the wages increases that we announced in October 2021 but federal law prohibits us from promising new wages and benefits at stores involved in union organizing and by law we cannot implement unilateral changes at stores that have a union," said Schultz, who is participating in the search for a new CEO who is expected to be announced later in 2022. 
Shares of Starbucks jumped 5.1 percent to $78.10 in after-hours trading.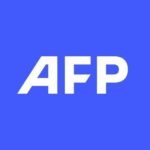 With 2,400 staff representing 100 different nationalities, AFP covers the world as a leading global news agency. AFP provides fast, comprehensive and verified coverage of the issues affecting our daily lives.
Asian markets track Wall St rally ahead of jobs data, oil holds gains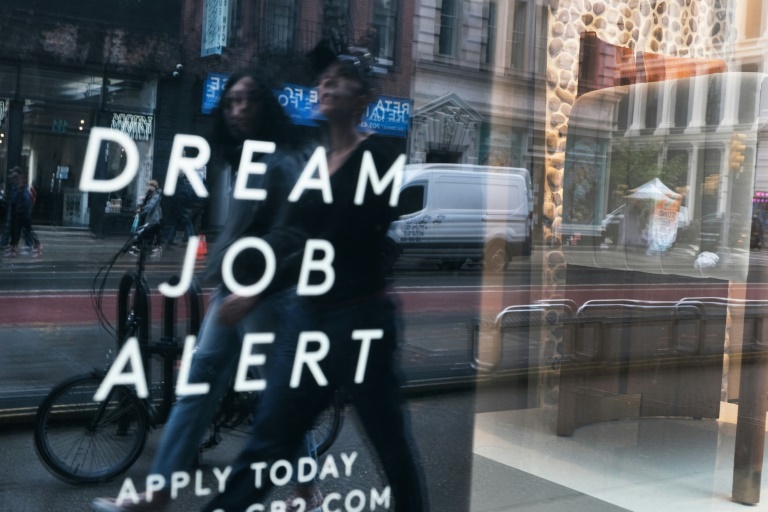 Asian equities rose Friday following a strong performance on Wall Street ahead of a key US jobs data release, while crude held most of the previous day's gains after an output hike disappointed traders.
A below-forecast reading on US private jobs offered some support to New York, even as inflation and interest rate hike concerns remained major headaches.
While observers said the reading from payroll firm ADP was not usually a good guide for the official report, a soft number on Friday could give the Federal Reserve a little room to ease off its rate hike drive and provide a much-needed boost to sentiment.
"Seemingly, anything that keeps the Fed from a more aggressive rate-hiking path appears to be greeted with open arms by equities," said Stephen Innes of SPI Asset Management.
For now, expectations are for the US central bank to continue tightening monetary policy with half-point hikes at upcoming meetings, while vice chair Lael Brainard warned she did not yet see any reason to take a breather in the third quarter, as some had hoped. 
Still, a rally in beaten-down tech firms helped drive healthy gains on Wall Street, and Asia managed to ride on the coattails.
Tokyo rose more than one percent, while Sydney, Seoul, Singapore, Wellington and Jakarta were also up, though Manila dipped.
Hong Kong, Shanghai and Taipei were closed for holidays.
– Oil pressure –
But analysts remain on edge about the near-term outlook owing to uncertainty caused by a range of issues including the Ukraine war and China's economic travails.
"We believe a slight lean toward defensive sectors and away from the growth-oriented areas of this market still make sense," said Scott Brown, of LPL Financial.
"Outside of this recent rally, very little about this market has changed from a technical standpoint and that makes us wary of calling the all-clear."
Hopes that OPEC and other major crude producers could ease pressure on inflation by ramping up output were dealt a blow when they agreed to pump just 50 percent more per month.
The announcement did little to soothe worries about a supply shortage caused by bans on US and UK imports from Russia, and came just as European leaders said they would impose a partial embargo on shipments.
A report showing a steep drop in US stockpiles added to the woes on oil trading floors, with some commentators saying prices could once again spike as China relaxes long-running lockdown measures in major cities.
– Key figures at around 0230 GMT –
Tokyo – Nikkei 225: UP 1.1 percent at 27,713.23 (break)
Hong Kong – Hang Seng Index: Closed for a holiday
Shanghai – Composite: Closed for a holiday
Brent North Sea crude: DOWN 0.1 percent at $117.54 per barrel
West Texas Intermediate: DOWN 0.2 percent at $116.70 per barrel
Euro/dollar: UP at $1.0762 from $1.0753 on Thursday
Pound/dollar: UP at $1.2581 from $1.2568
Euro/pound: UP at 85.54 pence from 85.49 pence
Dollar/yen: DOWN at 129.80 yen from 129.85 yen
New York – Dow: UP 1.3 percent at 33,248.28 (close)
London – FTSE 100: Closed for a holiday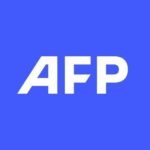 With 2,400 staff representing 100 different nationalities, AFP covers the world as a leading global news agency. AFP provides fast, comprehensive and verified coverage of the issues affecting our daily lives.
US sues cryptocurrency exchange run by Winklevoss twins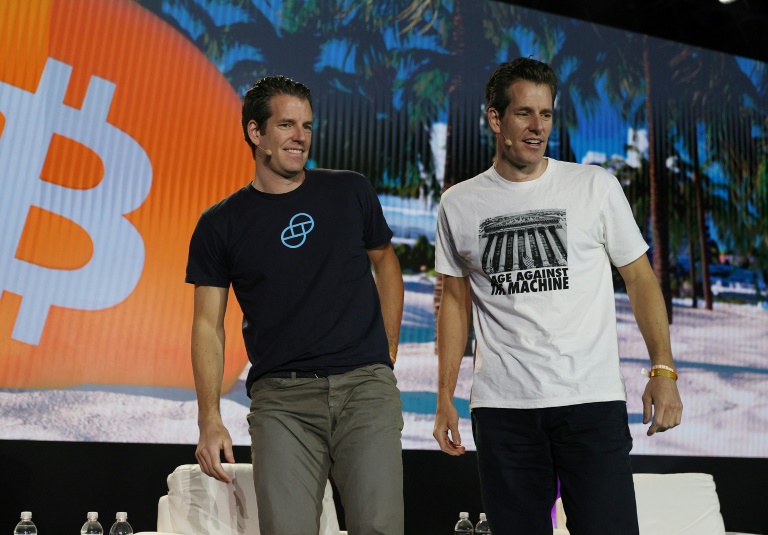 US regulators on Thursday said they are suing the Gemini Trust cryptocurrency exchange, which is run by Cameron and Tyler Winklevoss, for giving misleading answers in 2017 about a bitcoin project.
The Commodity Futures Trading Commission lawsuit filed in federal court in New York accuses Gemini of not being upfront about how easy it would be to manipulate a bitcoin futures project proposed at the time, the agency said in a statement.
The futures contract launched at the end of 2017 and stopped trading two years later, according to blog posts from Gemini and a partner company
Making false or misleading statements to the commission undermines its work to protect market participants, prevent price manipulation, and promote fair competition, acting director of enforcement Gretchen Lowe said in the statement.
"This enforcement action sends a strong message that the Commission will act to safeguard the integrity of the market oversight process," Lowe said.
The US agency is seeking financial penalties, the surrender of any ill-gotten gains, and an injunction forbidding Gemini from such behavior in the future, it said.
Gemini defended its record when asked about the suit.
"We have an eight year track-record of asking for permission, not forgiveness, and always doing the right thing," it told AFP, adding: "We look forward to definitively proving this in court."
Cameron and Tyler Winklevoss, twin Harvard classmates of Mark Zuckerberg, who sued him over claims he stole the idea for Facebook from them, started and run New York-based Gemini.
The brothers told Gemini employees on Thursday that about 10 percent of them were being laid off as staff is trimmed to endure a "crypto winter" likely to persist for a while, according to a copy of the email posted online by the company.
"The crypto revolution is well underway and its impact will continue to be profound, but its trajectory has been anything but gradual or predictable," the brothers said.
The industry is in a "contraction phase that is settling into a period of stasis — what our industry refers to as 'crypto winter'" compounded by macroeconomic and geopolitical turmoil, they added.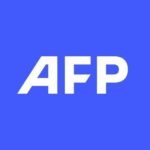 With 2,400 staff representing 100 different nationalities, AFP covers the world as a leading global news agency. AFP provides fast, comprehensive and verified coverage of the issues affecting our daily lives.
NFT market sees first insider trading case in US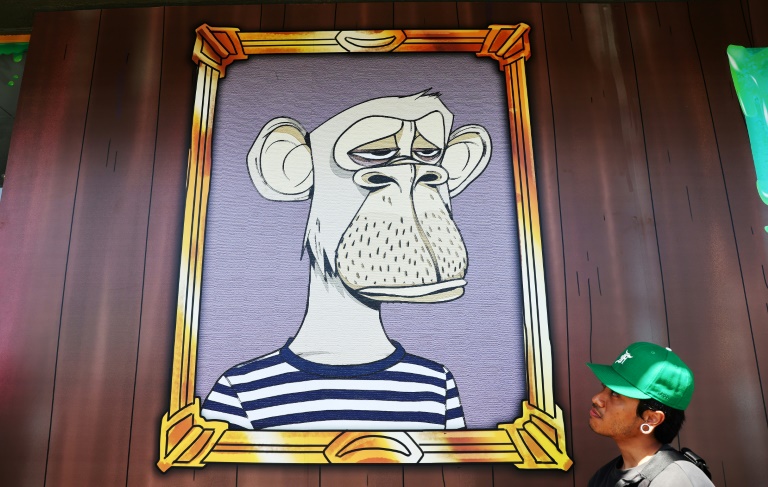 US authorities have charged a former manager at a digital exchange platform with fraud and money laundering, in what they said was the first insider trading case involving non-fungible tokens, or NFTs.
Nathaniel Chastain was working as a product manager at New York-based OpenSea last year when he secretly bought dozens of NFTs that were about to be featured on the platform's home page, federal prosecutors said in a statement Wednesday.
Chastain, 31, went on to sell the NFTs for two to five times the initial price after they got star billing at the OpenSea website, the criminal case against him states.
NFTs are tokens linked to digital images, collectable items, avatars in games or objects in the burgeoning virtual world of the metaverse.
"NFTs might be new, but this type of criminal scheme is not," US attorney Damian Williams said in a release. "Nathaniel Chastain betrayed OpenSea by using its confidential business information to make money for himself."
Chastain was arrested in New York on Wednesday on charges of wire fraud and money laundering that each carry a maximum penalty of 20 years in prison, prosecutors said.
US media reported that he was later released on bail after entering a non-guilty plea.
The arrest was touted by prosecutors as the first-ever insider trading bust involving digital assets.
"With the emergence of any new investment tool, such as blockchain supported non-fungible tokens, there are those who will exploit vulnerabilities for their own gain," FBI assistant director-in-charge Michael Driscoll said in the release.
Part of Chastain's job was to pick NFTs to be featured on OpenSea's homepage, with the choices kept secret because prices typically jumped after they got top billing, the criminal complaint said.
The likes of Paris Hilton, Gwyneth Paltrow and Serena Williams have boasted about owning NFTs and many under-30s have been enticed to gamble for the chance of making a quick profit.
Prices have fallen and the reputation of the industry has been hammered for much of the year.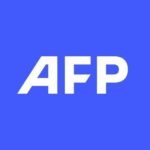 With 2,400 staff representing 100 different nationalities, AFP covers the world as a leading global news agency. AFP provides fast, comprehensive and verified coverage of the issues affecting our daily lives.