SoftBank reports record $13 bn full-year net loss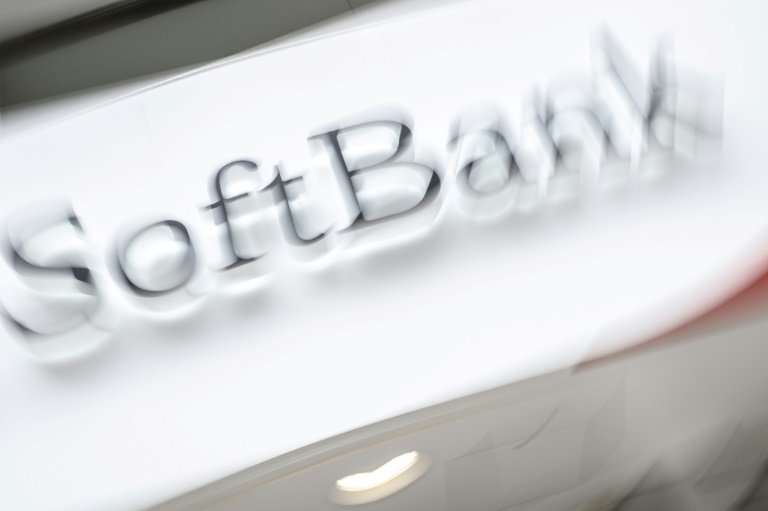 Japan's SoftBank Group on Thursday logged a record annual net loss after a bruising period that saw its assets hit by a US tech-share rout and a regulatory crackdown in China.
The investment giant reported a net loss of 1.708 trillion yen ($13.17 billion) in the year to March 2022 — a vertiginous plunge from 4.99 trillion yen net profit the previous year, when huge market rallies boosted results.
SoftBank's big stakes in global tech giants and volatile new ventures have made for unpredictable earnings, and the huge profit drop can be linked to tanking tech shares as the United States hikes interest rates to tackle inflation.
Reporting an eye-watering investment loss of 3.4 trillion yen, SoftBank said its tech-focused Vision Fund has suffered falls "due to a decline in the share prices of most listed portfolio companies".
The losses have been deepened by the many shares they hold on Chinese ride-hailing giant Didi Chuxing and e-commerce group Alibaba, which have been hit by a crackdown by Beijing on the country's private sector.
In 2019-20, SoftBank Group reported a then-record net loss of 961.6 billion yen, as the emergence of Covid-19 compounded woes caused by its investment in troubled office-sharing start-up WeWork.
But it rebounded in 2020-21 to report Japan's biggest-ever annual net profit after people moved their lives online during the pandemic, sending tech stocks soaring.
In February, SoftBank said the $40 billion sale of chip powerhouse Arm to Nvidia had collapsed because of "significant regulatory challenges" over competition concerns, and it now plans to take the unit public.
– 'Ups and downs' –
Hideki Yasuda, senior analyst at Toyo Securities, said that while the tech sector SoftBank is focused on is not doing well right now, it's worth taking the long view.
"It's important for investors (like SoftBank) to think about what might happen in 20 years," he told AFP before the earnings announcement.
"They must accept ups and downs in the short-run," Yasuda said, noting that it took years for Chinese e-commerce giant Alibaba to become a viable investment for SoftBank.
CEO Masayoshi Son in November announced a share buyback worth one trillion yen, reportedly under pressure from shareholders frustrated by SoftBank's sinking stock price.
How will Lebanon vote impact the crisis-hit economy?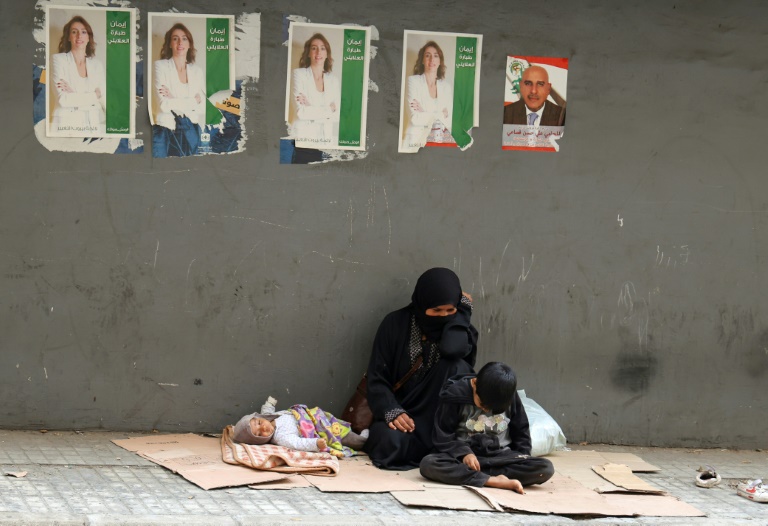 The Lebanese parliament voted in on Sunday will have to tackle overdue reforms required for international assistance the cash-strapped country desperately needs. 
After Lebanon struck a conditional deal with the International Monetary Fund for a $3 billion aid package, AFP looks at the challenges that await incoming lawmakers in a country where there is little consensus on a roadmap for financial recovery.
– How bad is the crisis? –
Since 2019, Lebanon has suffered an unprecedented economic decline caused by decades of mismanagement and corruption. 
The World Bank last year said Lebanon was likely to rank among the world's worst financial crises since the mid-19th century.
The state's bankrupcy has hampered imports of basic items including food, medicine and fuel.
Starved of hydrocarbons, the country's power stations have scaled down their operations to a near minimum. Power cuts can last up to 23 hours a day, forcing residents to rely on expensive private generators to keep the lights on. 
The Lebanese pound, pegged at 1,507 to the dollar since 1997, has lost more than 90 percent of its value on the black market. 
More than 80 percent of people have fallen into poverty, according to the United Nations.
The monthly minimum wage, once worth $450, is now roughly equal to $25, and inflation has reached triple digits.
The situation is made worse by informal banking controls that have gradually tightened since they were first put in place in 2019. 
Depositors are denied access to foreign currency savings and forced to withdraw their money in Lebanese pounds at an exchange rate set by the central bank that is far below the market price. 
– Why is the IMF deal crucial? –
The IMF last month announced the conditional agreement for aid to help Lebanon emerge from financial ruin.
However, final IMF approval for the 46-month financing programme is contingent on timely implementation of critical reforms long demanded by Lebanon's international donors, the global lender said.
The overdue reforms have been stymied by political divisions leading to deadlock in both parliament and government while the country sinks deeper into poverty.
"Lebanon has to show commitment and establish credibility in regards to reforms before the international community can commit to any financial support," Deputy Prime Minister Saade Chami told AFP.
"The ball is in our court."
Billionaire Prime Minister Najib Mikati has said there is "no choice" for Lebanon other than an IMF deal.
"Carrying out the required actions will bring solutions faster" for Lebanon, Mikati said, relaying a message from IMF representatives.  
– What must happen next? –
Chami, who heads Lebanon's delegation in IMF talks, said that the new parliament will have to tackle four urgent tasks.
It will have to set a draft 2022 annual budget, which is already overdue, and pass a capital control law that formalises restrictions imposed by banks on deposits, Chami said.
The legislature will also have to approve two amendments to meet IMF demands, he said. 
One would affect banking secrecy laws that have hampered attempts to conduct financial audits of the central bank and other institutions.
Parliament will also have to amend its bank restructuring law, according to Chami, to reorganise a bloated financial sector that has lost the confidence of depositors and investors. 
"Failure to do that will have negative implications on the IMF deal and the economic situation," Chami said. 
Lebanon, which defaulted on its debt in March 2020, estimates the total financial losses for the state, central bank and commercial banks at $69 billion. This number was the basis for the IMF negotiations.
Setting up a legal framework to reform and restructure the banking sector will be among the new parliament's major tests, given the shared interests between Lebanon's political and financial elite, said Sami Nader, director of the Levant Institute for Strategic Affairs.
Asian stocks down as inflation fears churn markets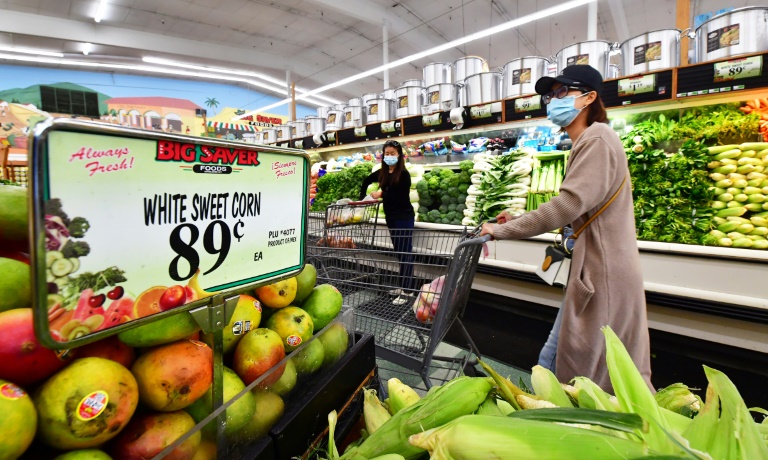 Asian equities slumped on Thursday following Wall Street's lead, as markets churned after a key US report renewed fears of inflation and a tightening of monetary policies.
Stocks have been volatile for much of 2022, fuelled by China's Covid-19 lockdowns, Russia's invasion of Ukraine, and surging inflation that has dampened consumer sentiment. 
Investors had been looking to the US consumer price report in hopes that easing inflation would lower pressure on the Federal Reserve to hike interest rates, but the rise of 8.3 percent was higher than expected.
"The April inflation report came in hotter-than-expected and triggered a complete reset in Fed rate hike expectations," said Edward Moya, senior market analyst at OANDA. 
"Wall Street thought it was going to be done with inflation rearing its ugly head, but that does not appear to be the case."
Inflation is still expected to decelerate over the next few months, he said, "but it won't be sharp given the rising prices on gas, hotel, airfares", as well as the impact of China's Covid lockdowns on supply chains and exports.
Americans have felt the pinch of rising food prices, including big increases in dairy and cereal products.
The index for meat, poultry, fish and eggs surged 14.3 percent — the biggest gain since May 1979.
US President Joe Biden called April's overall slow-down "heartening" — March saw a peak of 8.5 percent — but acknowledged inflation was still a major challenge, and said "bringing it down is my top economic priority."
Post-report, US stocks gyrated — opening lower, rallying, retreating, and then with losses accelerating at close. 
All three major indices finished firmly in the red, with the tech-rich Nasdaq slumping 3.2 percent behind big drops by Apple and Facebook-parent Meta.
The tumble filtered to Asian markets — Seoul, Sydney, Tokyo, and Hong Kong opened Wednesday in the negatives. 
"We're seeing the beginning of the capitulation and the great reset, if you want, in pricing," Virginie Maisonneuve, global chief investment officer for equity at Allianz Global Investors UK, told Bloomberg.
Oil prices — which fell below $100 a barrel on the benchmark US crude contract WTI earlier this week — jumped around five percent amid ongoing worries over Russian energy supplies.
By Thursday morning, it traded around $104 a barrel.
Ukraine said Russia had halted gas supplies through a key transit hub in the east of the country, fuelling fears Moscow's invasion could worsen an energy crisis in Europe.
The "choppy" nature of crude prices is also due to uncertainty about "the timing of an EU ban on Russian oil imports", said Michael Hewson at CMC Markets.
– Key figures at around 0230 GMT –
Hong Kong – Hang Seng Index: DOWN 1.0 percent at 19,619.00  
Shanghai – Composite: DOWN 0.01 percent at 3,058.37 
Tokyo – Nikkei 225: DOWN 0.8 percent at 25,992.68 (break)
Brent North Sea crude: DOWN 1.1 percent at $106.30 per barrel
West Texas Intermediate: DOWN 1.1 percent at $104.50 per barrel
Euro/dollar: UP at $1.0516 from $1.0515 at 2050 GMT Wednesday 
Pound/dollar: DOWN at $1.2222 from $1.2248
Euro/pound: UP at 86.04 pence from 85.84 pence
Dollar/yen: DOWN at 129.70 yen from 130.00 yen
New York – Dow: DOWN 1.0 percent at 31,834.11 (close)
London – FTSE 100: UP 1.4 percent at 7,347.66 (close)
US eyes trade deal-lite as Southeast Asian leaders gather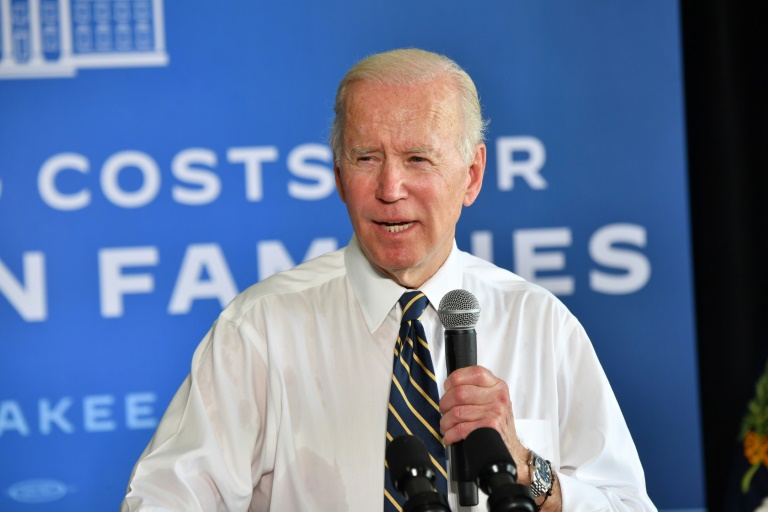 The United States is preparing a scaled-back version of a trade pact as Southeast Asian nations gather in Washington, where President Joe Biden is seeking to show solid commitment in the face of a rising China.
Leaders from the Association of Southeast Asian Nations will meet Biden for dinner Thursday at the start of a two-day summit, part of a renewed US focus on Asia after months of intense effort on Ukraine.
Before Russia's invasion of Ukraine, the Biden administration had made clear that its top priority was competition with China due to its rapid technological advances and rising assertiveness both at home and abroad.
Kurt Campbell, the top White House official on Asia, said the United States would raise areas of cooperation with ASEAN leaders including fighting the Covid pandemic and disaster relief.
He also said he expected "substantial interest" by Southeast Asian nations in the Indo-Pacific Economic Framework, or IPEF, the latest acronym-branded US trade initiative, which was mentioned late last year by Secretary of State Antony Blinken in Indonesia.
"We're quite confident that we're going to be able to have a substantial launch with a very broad range of potential players," Campbell said at the US Institute of Peace.
Koji Tomita, Japan's ambassador to Washington, told a separate event that he expected IPEF to be unveiled formally a week later when Biden visits Tokyo and Seoul.
Former president Barack Obama had proposed the Trans-Pacific Partnership, billing it as a high-standards deal that would let the United States lead the emerging trade order in Asia.
His successor Donald Trump trashed the deal, calling free trade unfair to US workers. Biden, seeing the shifting US political mood, has made clear he is in no rush for trade deals — and China is now seeking to enter the Trans-Pacific Partnership's successor.
– Not seeking 'new Cold War' –
Experts briefed on IPEF said it would formally commit the United States to work with partners on key economic priorities including ensuring smooth supply chains, fighting corruption and promoting green energy.
Unlike traditional trade deals, it would not guarantee market access to the United States, the world's largest economy — the usual sweetener to persuade nations to make concessions.
Campbell said Biden knew that any initiative needed to be "fundamentally based on the needs and desires of the people of Southeast Asia."
"He does not want to descend Southeast Asia or Asia into a new Cold War," he said.
"I think we recognize quite clearly that any initiative that is simply designed for competition is likely to have difficulty gaining altitude in Asia."
China for more than a decade has been ASEAN's largest trading partner, despite widespread territorial rifts between Beijing and members of the bloc, especially Vietnam and the Philippines.
Evan Feigenbaum, a former senior State Department official, told a recent congressional hearing that the United States has historically enjoyed its privileged place in Asia due to both its security and economic leadership, only one of which remains.
"Even though America's economic role is growing in absolute terms, it is receding in relative terms, which means that, to lead, we should be leaning harder on the other pillar of our economic leadership, which was to be a rule writer and standard setter," said Feigenbaum, now at the Carnegie Endowment for International Peace.
Labor advocacy group Trade Justice has already voiced alarm at IPEF, saying many Southeast Asian nations did not have adequate treatment of workers.
Trade diplomacy has long been at the forefront of US interactions with Southeast Asia, often seen as a victim of its own success given its perceived stability.
But the Washington summit also comes after a year of intense US pressure on Myanmar, once hailed as a model of democratic transition, following its military coup.
US officials say they will seek to show support for democratic forces in Myanmar and may represent the country with an empty chair during the summit.