Sri Lanka tea exports lowest in 23 years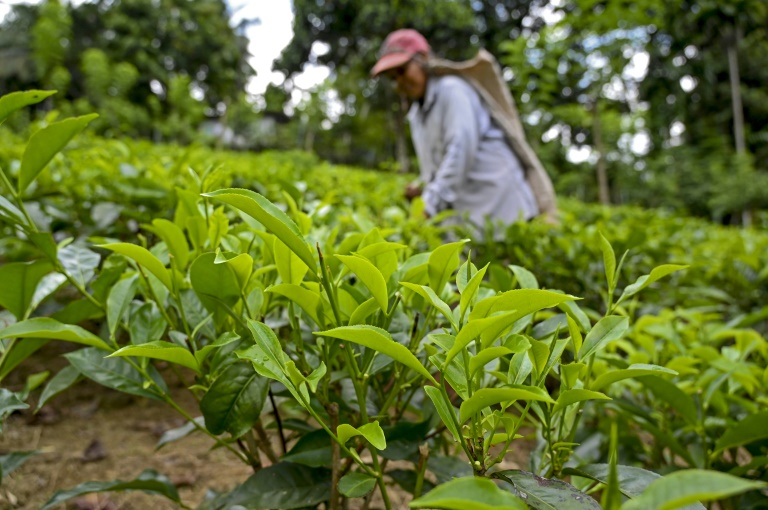 Crisis-struck Sri Lanka's vital tea exports have dropped to their lowest level in 23 years, official figures showed Wednesday, hit by a fertiliser ban and the war in Ukraine.
Tea is the island nation's biggest export commodity, bringing in about $1.3 billion annually before the current economic downturn, the worst since independence in 1948.
But a bungled ban on fertiliser imports last year — introduced in a doomed effort to save foreign currency and avoid a debt default — hit growers hard, with production falling 18 per cent on-year for the period from November 2021 to February 2022.
Customs data showed that first-quarter exports in 2022 correspondingly plunged to 63.7 million kilos (140 million pounds), down from 69.8 million kilos in the January-March period last year. 
The tally was the lowest since the first quarter of 1999, when the country shipped out 60.3 million kilos of tea.
Export earnings for the first quarter also declined, to $287 million from $338 million.
Tea brokering firm Asia Siyaka blamed the drop on the agro chemical ban, which was portrayed by the government as a push to turn Sri Lankan farming 100-percent organic.
The ban was lifted by October following backlash from the industry, but farmers were left unable to access imported fertiliser as the country simultaneously ran out of dollars.
Industry officials added that about 10 percent of Sri Lanka's tea exports had also been affected by Russia's invasion of Ukraine. Both countries are top buyers of the island's aromatic black tea.
The country of 22 million lacks enough foreign currency to finance even the most essential imports such as food, fuel and medicines. 
Dire shortages and galloping inflation have led to widespread protests calling for President Gotabaya Rajapaksa to step down.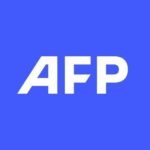 With 2,400 staff representing 100 different nationalities, AFP covers the world as a leading global news agency. AFP provides fast, comprehensive and verified coverage of the issues affecting our daily lives.
Global plastic waste on track to triple by 2060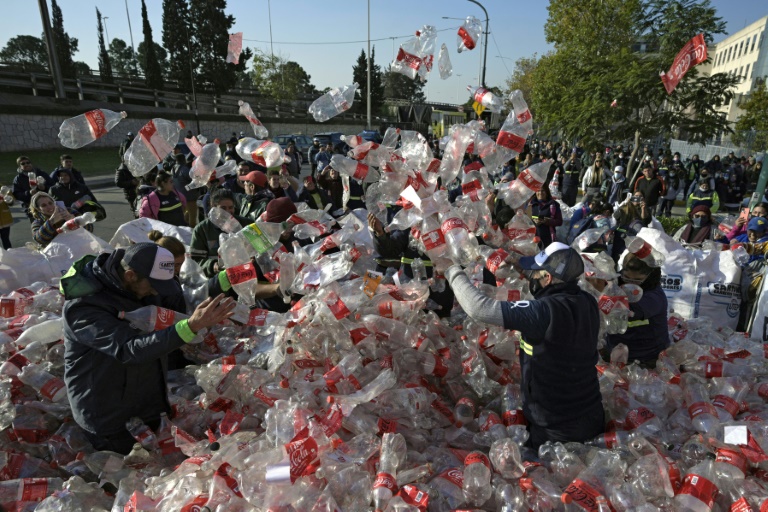 A world severely blighted by plastic pollution is on track to see the use of plastics nearly triple in less than four decades, according to findings released Friday.
Annual production of fossil-fuel-based plastics are set to top 1.2 billion tonnes by 2060 and waste to exceed one billion tonnes, according to the Organisation for Economic Co-operation and Development (OECD).
Even with aggressive action to cut demand and improve efficiencies, plastic production would almost double in less than 40 years, the 38-nation body projects in a report.
Such globally coordinated policies, however, could hugely boost the share of future plastic waste that is recycled, from 12 to 40 percent.
There is increasing international alarm over volume and omnipresence of plastics pollution, and its impact. 
Infiltrating the most remote and otherwise pristine regions of the planet, microplastics have been discovered inside fish in the deepest recesses of the ocean and locked inside Arctic ice.
The debris is estimated to cause the deaths of more than a million seabirds and over 100,000 marine mammals each year.
"Plastic pollution is one of the great environmental challenges of the 21st century, causing wide-ranging damage to ecosystems and human health," OECD chief Mathias Cormann said.
Since the 1950s, roughly 8.3 billion tonnes of plastic have been produced with more than 60 percent of that tossed into landfills, burned or dumped directly into rivers and oceans.
Some 460 million tonnes of plastics were used in 2019, twice as much as 20 years earlier.
The amount of plastic waste has also nearly doubled, exceeding 350 million tonnes, with less than 10 percent of it recycled.
The new report contrasts a business-as-usual trajectory with the benefits of more ambitious global policies of reduced plastic use and pollution.
Driven by economic growth and an expanding population, plastics production is set to increase under either scenario, the OECD warns.
Where policies can make a huge difference is in the handling of waste.
Currently, nearly 100 million tonnes of plastic waste is either mismanaged or allowed to leak into the environment, a figure set to double by 2060.
"Co-ordinated and ambitious global efforts can almost eliminate plastic pollution by 2060," the report concludes. 
Earlier this year, the United Nations set in motion a process to develop an internationally binding treaty to limit plastic pollution.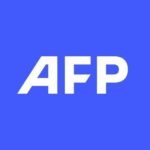 With 2,400 staff representing 100 different nationalities, AFP covers the world as a leading global news agency. AFP provides fast, comprehensive and verified coverage of the issues affecting our daily lives.
As EU squeezes Russia, Serbia embraces old ally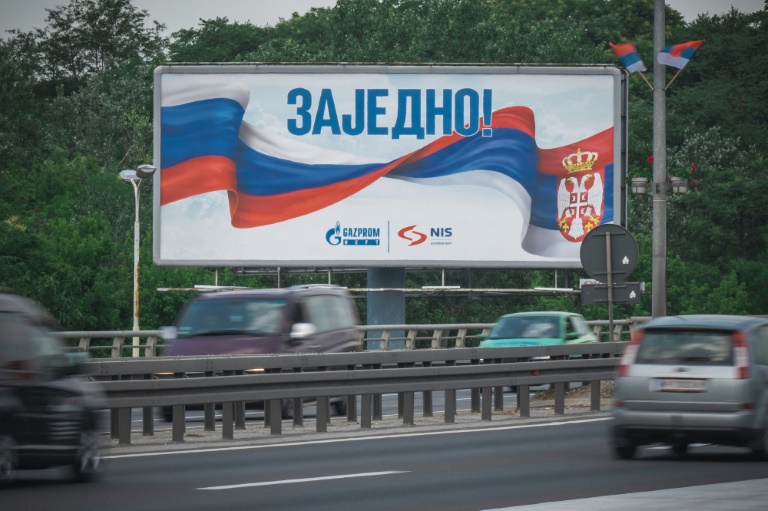 While the European Union scrambles to isolate Russia and reduce energy imports from the country, EU candidate Serbia is tightening its bond with Moscow through a new gas supply deal.
Belgrade has condemned the Russian invasion of Ukraine at the United Nations, but it has refused to take part in sanctions against its old ally, even though Serbia aims to join the EU.
A day before the Europeans agreed to ban most Russian oil imports this week, Belgrade announced a three-year natural gas contract with Moscow, drawing a rebuke from Brussels.
Serbian President Aleksandar Vucic revealed the "very favourable" gas deal — with "by far the best terms in Europe" — following a phone call with Russia's Vladimir Putin on Sunday.
"We will have a safe winter when it comes to gas supply," the populist leader boasted, adding that in winter, Serbia will pay "one tenth" of the price shelled out by other European countries.
Russia, meanwhile, has cut gas supplies to several EU nations. The bloc aims to reduce gas imports by two-thirds this year, but an embargo is not in the cards so far.
Underscoring Belgrade's friendly ties with Moscow, Serbian media reported that Russian Foreign Minister Sergei Lavrov is expected to visit the Balkan country's capital soon.
EU spokesman Peter Stano said the bloc expects Serbia "not to further strengthen its ties with Russia".
"Candidate countries, including Serbia, are expected to progressively align their policies towards third countries with the policies and positions adopted by the European Union, including with restrictive measures," Stano said in a statement.
– 'Side deals' –
Belgrade officially proclaims EU accession is a priority, but it has consistently shied away from European policies going against Russian interests while pro-government media echo the fierce messages coming from the Kremlin.
Serbian officials have accused Western countries of pressuring Belgrade to impose sanctions against Russia, and some even suggested that the country should drop its EU bid over the issue.
"It's like they spent the last decade preparing Serbian society not for EU accession, but for an alliance with Moscow," Srdjan Cvijic, member of The Balkans in Europe Policy Advisory Group (BiEPAG) think tank, told AFP.
According to a recent opinion poll, 40 percent of Serbians said they would be "happy" if their country gave up trying join the EU and formed an alliance with Russia instead.
Goran Vasic, assistant research professor at University of Novi Sad, said there is always a "brotherly clause" in gas prices that "is not in the contract but implies side deals or political concessions."
Belgrade rejected the notion that cheap gas was the Kremlin's "reward" for not heeding the calls for sanctions.
"All those who accuse us of not imposing sanctions against Russia because of a gas deal should be ashamed of themselves", Serbian Prime Minister Ana Brnabic told local media. 
"We don't impose sanctions against Russia out of principle."
Lavrov told Serbian media that Moscow was "certain that they (Serbians) will continue taking the smart choice in this situation".
The Russian chief diplomat's potential trip to Belgrade would be a rare visit to Europe since the February invasion of Ukraine. Moscow has not confirmed the travel plan.
– Energy monopoly –
Serbia's president has underlined the diplomatic importance of Russia's refusal to allow international recognition of Serbia's breakaway province of Kosovo and historic, political and cultural ties between Belgrade and Moscow.
But the reality is that there was little room for manoeuver from Belgrade.
The previous gas deal with Russia — which was also well under market price — was about to expire with no viable alternative in near future.
In the last few decades, Serbia gradually allowed Moscow almost complete monopoly over its energy sector by building pipelines solely for Russian gas and selling the majority stake of its oil and gas company (NIS) to Russian energy giant Gazprom.
The 2008 deal, penned only months after Kosovo declared independence, was widely seen as a political concession — allowing Moscow to connect a major European gas pipeline through Serbia in exchange for the Kremlin vetoeing the recognition of Kosovo at the UN.
"It's obvious that all this time there was a well-organised lobbyist group that has defended the monopoly, and still continues to do so," Vasic said.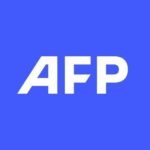 With 2,400 staff representing 100 different nationalities, AFP covers the world as a leading global news agency. AFP provides fast, comprehensive and verified coverage of the issues affecting our daily lives.
Asian markets track Wall St rally ahead of jobs data, oil holds gains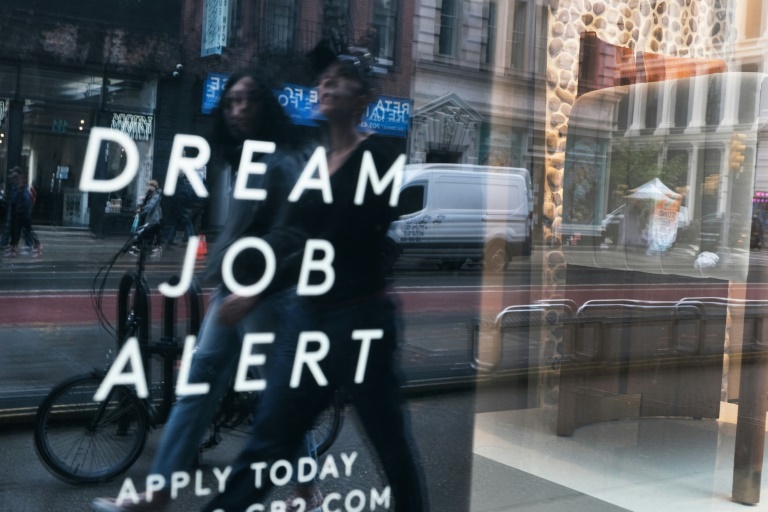 Asian equities rose Friday following a strong performance on Wall Street ahead of a key US jobs data release, while crude held most of the previous day's gains after an output hike disappointed traders.
A below-forecast reading on US private jobs offered some support to New York, even as inflation and interest rate hike concerns remained major headaches.
While observers said the reading from payroll firm ADP was not usually a good guide for the official report, a soft number on Friday could give the Federal Reserve a little room to ease off its rate hike drive and provide a much-needed boost to sentiment.
"Seemingly, anything that keeps the Fed from a more aggressive rate-hiking path appears to be greeted with open arms by equities," said Stephen Innes of SPI Asset Management.
For now, expectations are for the US central bank to continue tightening monetary policy with half-point hikes at upcoming meetings, while vice chair Lael Brainard warned she did not yet see any reason to take a breather in the third quarter, as some had hoped. 
Still, a rally in beaten-down tech firms helped drive healthy gains on Wall Street, and Asia managed to ride on the coattails.
Tokyo rose more than one percent, while Sydney, Seoul, Singapore, Wellington and Jakarta were also up, though Manila dipped.
Hong Kong, Shanghai and Taipei were closed for holidays.
– Oil pressure –
But analysts remain on edge about the near-term outlook owing to uncertainty caused by a range of issues including the Ukraine war and China's economic travails.
"We believe a slight lean toward defensive sectors and away from the growth-oriented areas of this market still make sense," said Scott Brown, of LPL Financial.
"Outside of this recent rally, very little about this market has changed from a technical standpoint and that makes us wary of calling the all-clear."
Hopes that OPEC and other major crude producers could ease pressure on inflation by ramping up output were dealt a blow when they agreed to pump just 50 percent more per month.
The announcement did little to soothe worries about a supply shortage caused by bans on US and UK imports from Russia, and came just as European leaders said they would impose a partial embargo on shipments.
A report showing a steep drop in US stockpiles added to the woes on oil trading floors, with some commentators saying prices could once again spike as China relaxes long-running lockdown measures in major cities.
– Key figures at around 0230 GMT –
Tokyo – Nikkei 225: UP 1.1 percent at 27,713.23 (break)
Hong Kong – Hang Seng Index: Closed for a holiday
Shanghai – Composite: Closed for a holiday
Brent North Sea crude: DOWN 0.1 percent at $117.54 per barrel
West Texas Intermediate: DOWN 0.2 percent at $116.70 per barrel
Euro/dollar: UP at $1.0762 from $1.0753 on Thursday
Pound/dollar: UP at $1.2581 from $1.2568
Euro/pound: UP at 85.54 pence from 85.49 pence
Dollar/yen: DOWN at 129.80 yen from 129.85 yen
New York – Dow: UP 1.3 percent at 33,248.28 (close)
London – FTSE 100: Closed for a holiday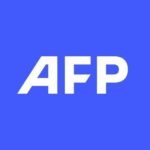 With 2,400 staff representing 100 different nationalities, AFP covers the world as a leading global news agency. AFP provides fast, comprehensive and verified coverage of the issues affecting our daily lives.