Stocks dip in muted trade at start of week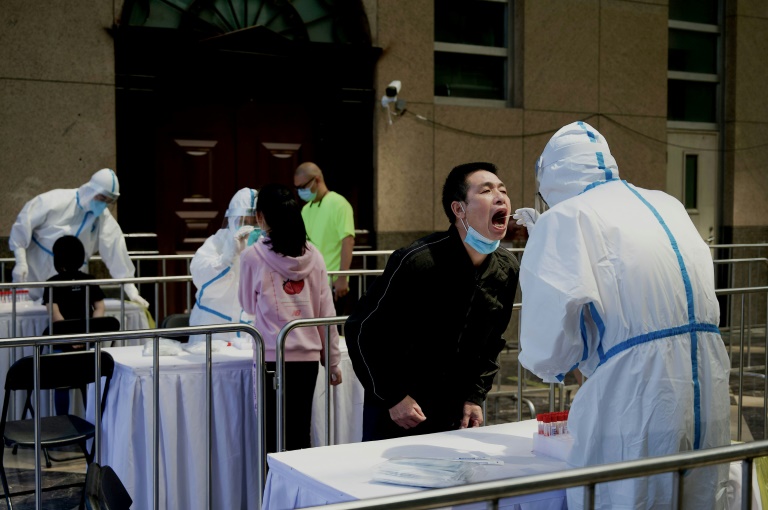 Stocks mostly slipped lower on Monday with traders assessing recession risks as high inflation causes central banks to hike interest rates.
However, movements were more muted than during the volatile trading last week that saw huge swings higher and lower. 
Wall Street stocks dipped at the start of trading, with the Dow slipping 0.2 percent.
European equities were also mostly lower in afternoon trading following a mixed performance in Asia as investors digested more weak economic data out of China and the eurozone.
Brussels on Monday sharply cut its eurozone growth forecast for 2022, blaming skyrocketing energy prices caused by Russia's invasion of Ukraine.
In commodities trading, wheat prices surged to a record after India banned exports of the commodity owing to a heatwave hitting production.
Global wheat prices had already soared on tight supply concerns since Russia's February invasion of agricultural powerhouse Ukraine, which previously accounted for 12 percent of world exports.
The price jumped to 435 euros ($453) per tonne as the European market opened Monday.
World equity markets have meanwhile been volatile for much of 2022, fuelled by uncertainty over supply chain snarls owing to China's lockdowns, decades-high inflation pressures and anxiety over Russia's invasion. 
Wall Street stocks closed Friday with a robust rally on the tech-rich Nasdaq after a tumultuous week that saw markets fluctuate on US inflation data and slumping Chinese exports.
One of the main drivers of volatility is China's lockdowns. Economic engine Shanghai in particular has been under strict virus restrictions since April, shuttering factories and pausing port activity. 
The extent of the economic haemorrhaging was revealed Monday when China's National Bureau of Statistics announced the country's retail sales slumped 11.1 percent on-year in April.
Industrial production sank 2.9 percent — the lowest showing since March 2020.
– Risk of recession –
"The market continues to trade on very short-term recessionary signals…, keeping intraday volatility high," said Stephen Innes of SPI Asset Management. 
Economist Clifford Bennett of ACY Securities said "there is a very real risk, even likelihood of a triple northern hemisphere recession across the US, Europe and China simultaneously and virtually immediately".
He added that all eyes will be on how the Federal Reserve acts in the coming months, specifically whether it will further raise US interest rates to combat surging inflation. 
"Growth concerns have been reinforced by China reporting weaker-than-expected retail sales, industrial production, and fixed asset management data for April," said market analyst Patrick O'Hare at Briefing.com.
On the corporate front Monday, American fast-food giant McDonald's said it would exit the Russian market and sell its business in the country to a local buyer in the wake of the Ukraine war.
Shares in McDonald's dipped 0.3 percent at the open of trading in New York.
French automaker Renault has meanwhile handed over its Russian assets to the Russian government, marking the first major nationalisation since the onset of sanctions over Moscow's military campaign.
Renault shares skidded 1.0 percent in afternoon trading.
– Key figures at around 1330 GMT –
London – FTSE 100: UP 0.3 percent at 7,437.17 points
Frankfurt – DAX: DOWN 0.8 percent at 13,919.22
Paris – CAC 40: DOWN 0.5 percent at 6,331.51
EURO STOXX 50: DOWN 0.5 percent at 3,588.49
New York – Dow: DOWN 0.2 percent at 32,129.47
Hong Kong – Hang Seng Index: UP 0.2 percent at 19,950.21 (close)
Shanghai – Composite: DOWN 0.3 percent at 3,073.75 (close)
Tokyo – Nikkei 225: UP 0.5 percent at 26,547.05 (close)
Brent North Sea crude: DOWN less than 0.1 percent at $110.68 per barrel
West Texas Intermediate: UP 0.2 percent at $110.68 per barrel
Euro/dollar: UP at $1.04 from $1.0417 at 2130 GMT Friday
Pound/dollar: UP at $1.22 from $1.2262
Euro/pound: UP at 85. pence from 84.92 pence
Dollar/yen: UP at 129. yen from 129.19 yen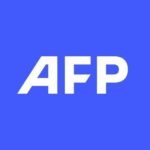 With 2,400 staff representing 100 different nationalities, AFP covers the world as a leading global news agency. AFP provides fast, comprehensive and verified coverage of the issues affecting our daily lives.
It's a small world: Disney to fly guests round all 12 parks for $110,000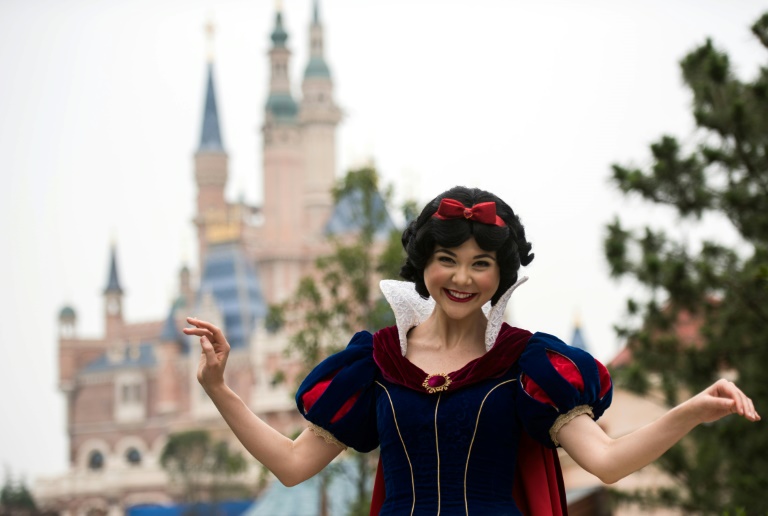 Not sure which Disney resort to visit next summer? 
Disney chiefs have a solution for its most obsessive — and deep-pocketed — fans, offering a round-the-world package trip to all 12 parks, starting at a hefty $110,000 per person.
"Disney Parks Around The World — A Private Jet Adventure" will fly 75 mega-fans around the world in July 2023, with VIP visits to Disney resorts in California, Tokyo, Shanghai, Hong Kong, Paris and Florida.
Across 24 days, there will also be stops at countries which do not have Disney parks, including tours of the Taj Mahal in Agra, India and Egypt's Pyramids of Giza.
According to its brochure, the "bucket list adventure" also includes a "rare opportunity to be a guest at Summit Skywalker Ranch," founded by "Star Wars" creator George Lucas outside San Francisco.
"You'll travel in luxury via a VIP-configured Boeing 757, operated by Icelandair, with long-range capabilities that allows for direct flights to maximize your time in each destination," it says.
Guests will be joined on board by "experts and staff, who use an audiovisual system for informative briefings and lectures," while Disney "leaders" and "Imagineers" will be on hand at various points.
As well as the movies, TV shows and theme parks it is best known for, the Walt Disney Company has long offered travel packages, including cruises.
With theme park attendances and tourism more generally recovering from the pandemic, Disney's latest offering is its most luxurious yet.
The $109,995 per person price tag is based on two people sharing, with those who travel solo facing an additional surcharge of at least $10,995.
No discount is offered for children, who must be at least 12, and airfare to Los Angeles and from Orlando for the first and last legs is excluded.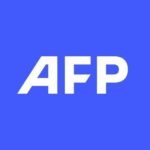 With 2,400 staff representing 100 different nationalities, AFP covers the world as a leading global news agency. AFP provides fast, comprehensive and verified coverage of the issues affecting our daily lives.
Deadly heatwaves threaten economies too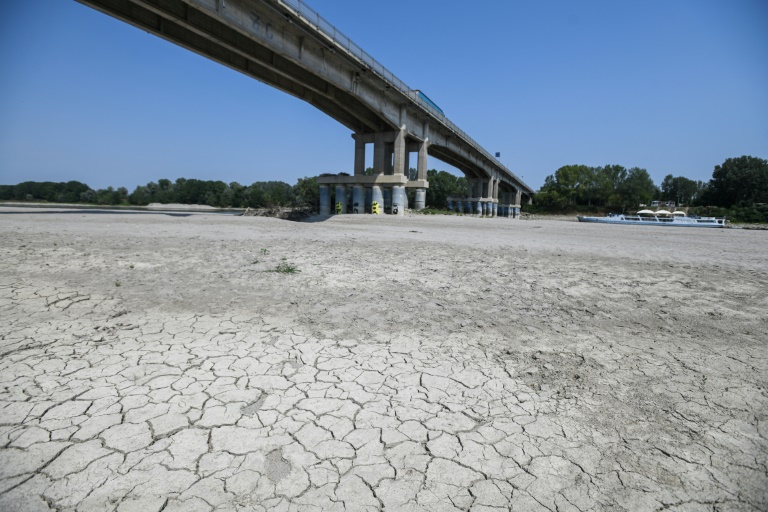 More frequent and intense heatwaves are the most deadly form of extreme weather made worse by global warming, with death tolls sometimes in the thousands, but they can also have devastating economic impacts too, experts say. 
The prolonged and unseasonable scorchers gripping the central United States and rolling northward across western Europe, sending the thermometer above 40 degrees Celsius (104 degrees Fahrenheit), are likely to cause both.   
Deadly and costly
Very high temperatures caused nearly 10 percent of the two million deaths attributed to extreme weather events from 1970 to 2019, according to the World Meteorological Organization. 
Virtually all that heat-related mortality, moreover, has been since 2000, especially the last decade: from 2010 to 2019 scorching heat was responsible for half of 185,000 extreme weather deaths registered.
In Europe, heatwaves accounted for about 90 percent of weather-related mortality between 1980 and 2022, the European Environment Agency (EEA) has reported. 
Heatwaves rack up economic costs as well, but they are harder to quantify than damage from a storm or flood, and more difficult to insure. 
But extended bouts of great heat can result in more hospital visits, a sharp loss of productivity in construction and agriculture, reduced agricultural yields, and even direct damage to infrastructure. Excess mortality has an economic cost too.
The EAA estimates that heatwaves in 32 European countries between 1980 and 2000 cost 27 to 70 billion euros. The damages over the last 20 years — which included the deadly heatwave of 2003, with 30,000 excess deaths — would almost certainly be higher.
Premature death
The national public health agency in France, which will be blanketed by extreme conditions over the coming days, has called heatwaves "a mostly invisible and underestimated social burden."  
In France alone, heatwaves from 2015 to 2020 cost 22 to 37 billion euros due to health expenses, loss of well-being and especially "intangible costs stemming from premature deaths".  
Reduced productivity
The heatwaves of 2003, 2010, 2015 and 2018 in Europe caused damages totalling 0.3 to 0.5 percent of GDP across the continent, and up to two percent of GDP in southern regions, according to a peer-reviewed study in Nature. 
This level of impact could be multiplied by five by 2060 compared to a 1981-2010 baseline without a sharp reduction in greenhouse gas emissions and measures to adapt to high temperatures, the study warned.
At sustained temperatures of around 33C or 34C, the average worker "loses 50 percent of his or her work capacity", according to the International Labor Organization (ILO).
The ICO estimates by 2030 heatwaves could reduce the total number of hours worked globally by more than two percent — equivalent to 80 million fulltime jobs — at a cost of 2.4 trillion dollars, nearly 10 times the figure for 1995.
"Climate change-related heat stress will reduce outdoor physical work capacity on a global scale," The UN's Intergovernmental Panel on Climate Change (IPCC) said in its most recent synthesis report, noting that in some tropical regions outdoor work may become impossible by the end of the century for 200 to 250 days each year.
Drought and agriculture
Both heatwaves and drought are a major threat to agriculture, and thus food security.
Long-term drought is agriculture's worst enemy when it comes to extreme weather, but heatwaves can provoke major damage as well.
In 2019, a heatwave caused a nine percent drop in drop in maize yields across France, and a 10 percent decline in wheat, according to the French agricultural ministry.
A 2012 scorcher in the United States led to a 13 percent drop in maize production, and a sharp jump in global prices.
Heatwaves also have a negative impact on livestock production and on milk production, according to the IPCC.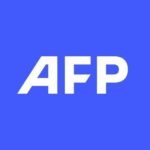 With 2,400 staff representing 100 different nationalities, AFP covers the world as a leading global news agency. AFP provides fast, comprehensive and verified coverage of the issues affecting our daily lives.
RIP Explorer: Microsoft's web browser retired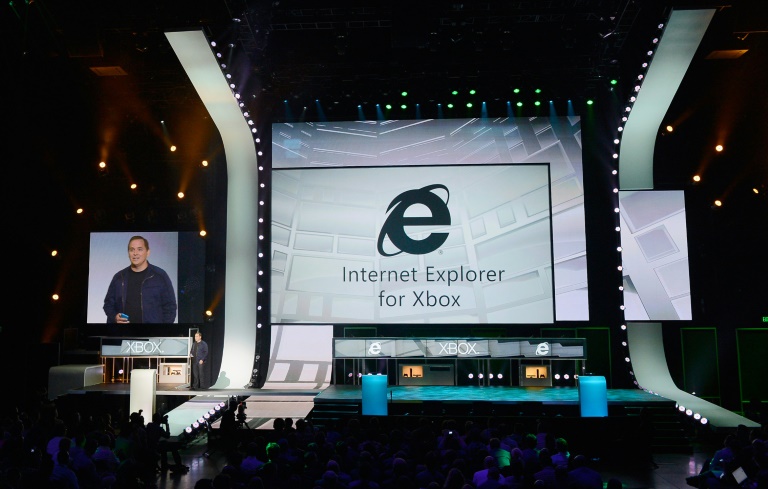 Internet Explorer, Microsoft's once dominant web browser that some users love to hate, was retired Wednesday after 27 years on the world's computer screens.
The tech giant will no longer offer fixes or updates to the existing version of Explorer and users will be directed to its replacement, Microsoft Edge.
It was a moment marked with some genuine nostalgia — and plenty of jokes at the expense of what was many people's first gateway to the internet.
"You took long to download stuff, you kept freezing, and you got replaced pretty easily by other browsers," tweeted @Zytrux_1, under the hashtag #ripinternetexplorer.
"But there goes one of the first browsers I've ever used, and got plenty of good memories thanks to it."
Twitter was flooded with Explorer memes, including tombstones or coffins bearing the browser's signature blue "e," and the occasional screenshot of error messages saying the app had stopped working.
Microsoft announced the change last year, and in a blog post Wednesday explained the need to start fresh with a different browser — Microsoft Edge.
"Internet Explorer (IE) is officially retired and out of support as of today," the firm wrote.
"The web has evolved and so have browsers. Incremental improvements to Internet Explorer couldn't match the general improvements to the web at large, so we started fresh," it added.
– Antitrust battle –
Internet Explorer's first version came out in 1995, in a challenge to the then rising early internet star Netscape Navigator.
The ubiquity of Microsoft's operating system became a route also for Explorer to steadily become the default for many users.
In 1997 US authorities contended Microsoft, by incorporating its Internet Explorer in the Windows operating system for the first time, was trying to crush competition from Netscape.
The case was concluded with a settlement in November 2001 that imposed no financial penalty, but forced billionaire Bill Gates's software giant to disclose more technical information and barred anti-competitive agreements on Microsoft products.
However, users gradually got more alternatives to the browser many loved to hate for its slowness and tech glitches.
Microsoft's market share in the browser business plunged from more than 90 percent in the 2000s to the low single digits this year.
Google's Chrome, with nearly 65 percent, is the market leader, according to Statcounter, a web traffic analysis site.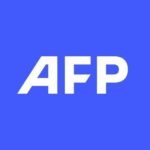 With 2,400 staff representing 100 different nationalities, AFP covers the world as a leading global news agency. AFP provides fast, comprehensive and verified coverage of the issues affecting our daily lives.