Tech giant Grab's female co-founder blazes a trail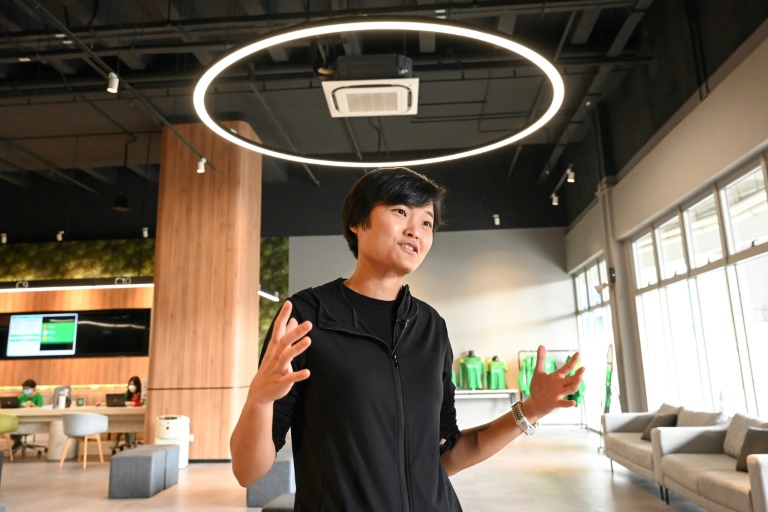 As co-founder of multi-billion dollar ride-hailing and food delivery firm Grab, Tan Hooi Ling is already smashing stereotypes in tech but she's also trying to blaze a trail for the next generation of female entrepreneurs in the industry.
This month the company announced it will raise the proportion of women in leadership positions to 40 percent by 2030 — up from 34 percent now -– and is committed to ensuring equal pay.  
The key weapon in her arsenal for gender equality? Data.
"Data helps keep us honest," the 38-year-old tells AFP.
"Right now, we have monthly and quarterly reports that help us look at how many female 'Grabbers' we have in different teams to ensure there is no unintentional bias and whether our pay parity is equal."
Globally, tech firms suffer from a serious gender imbalance, with a study from consultancy Accenture and NGO Girls Who Code showing the proportion of women working in the sector is now smaller than in 1984.
While male tech executives such as Meta's Mark Zuckerberg and Alibaba co-founder Jack Ma are well-known, top female tech leaders remain more lower profile.
Tan co-founded Singapore-headquartered Grab, a household name in Southeast Asia, in 2012 and now oversees hundreds of engineers. 
She hopes to be a catalyst for change in the male-dominated sector.
She insists she did not face discrimination as she built up her company, but recognises others have.
"That's the role I'm hoping to play — to help create more of these environments where I was fortunate enough to grow up," she adds.
– Battling sexism and inequality –
But industry experts say tech faces significant challenges in its bid for gender equality with reports of sexism and toxic cultures in some firms.
A total of 44 percent of female tech founders said they had been harassed, according to a global poll by NGO Women Who Tech, which surveyed more than a thousand people.
Last year, a female employee at Alibaba alleged she had been sexually assaulted on a work trip by her manager and a client. The Chinese e-commerce giant fired the manager — but later police dropped the case and the employee was also sacked.
And in the United States, video game giant Activision Blizzard is under investigation over accusations the firm condoned a culture of sexual harassment and discrimination.
For the climate to improve across the sector, critics say addressing gender imbalance is vital.
In Southeast Asia, 32 percent of the technology workforce is female, higher than the global average, but still lower than the 38 percent in other industries, according to a Boston Consulting Group study.
Some issues around gender diversity are a "by-product of history" Tan says — girls have not been encouraged enough to pursue science, technology, engineering and mathematics (STEM).
According to the 2017 UNESCO report Cracking the code: girls' and women's education in STEM, only 35 percent of students of these subjects in higher education globally are female. 
"We believe in 'normalising' women in tech. This starts by exposing females to many examples of women who have built their careers in tech," Tan says. 
The company holds women's leadership events and runs mentoring schemes to guide new female entrants to the industry.
Girls should be motivated to take up courses such as software development and data science to help drive change, she adds.
"We need to help break that bias," she argues, adding that it is crucial to ensure a fair hiring process and female representation on interview shortlists.
Grab's role in the growth of Asia's gig economy has created opportunities for women who might previously not have been able to join the workforce, Tan suggests.
"Not everybody in the world can do a nine to five job, five days a week. Some of them need flexibility because they're moms, they are parents."
Tan adds that companies need to improve conditions for working mothers in order to ensure there's no brain drain of female talent.  
"Being a working mother is not easy. And whether it's in tech roles, or just in general leadership roles, I think we need to be more empathetic of the situations that they're in and see if there are ways we can, you know, help, again, break biases."
– Harvard to $10 billion firm – 
Tan grew up in a middle-class Malaysian family, the daughter of a civil engineer. She studied mechanical engineering in the UK, before joining McKinsey in Kuala Lumpur.
She went on to study for an MBA at Harvard, where she met Antony Tan — no relation — and the pair came up with the idea behind Grab. He is now the company's CEO.
A decade on, the company is now worth about US$10 billion and offers services ranging from digital payments to courier deliveries.
Operating in diverse markets, from developed, orderly Singapore to the traffic-clogged streets of Jakarta and Manila, the company faces unique challenges. 
Tan, who has shadowed Grab's drivers and spent time on the complaints desk in a bid to get to know all elements of the business, describes herself as the company's "plumber". 
And her firm's local knowledge helped it to beat Uber in the region's ride-hailing battle, and it bought its US rival's Southeast Asian operations in 2018. 
The company does face challenges. Since listing on the Nasdaq stock exchange last year, the firm has lost nearly three-quarters of its value after reporting falls in its earnings. 
Despite the short-term challenges, Tan says Grab is committed to developing talent "for multiple generations", and hopes women will play a leading role in the tech sector in future.
"Female empowerment has taken generations to change and it's on a good trajectory, but it will take a bit of time," she says. 
"I think we're all in a better position to have more diverse teams, and diverse leadership teams as well."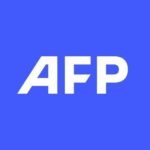 With 2,400 staff representing 100 different nationalities, AFP covers the world as a leading global news agency. AFP provides fast, comprehensive and verified coverage of the issues affecting our daily lives.
Samsung begins production of advanced 3nm chips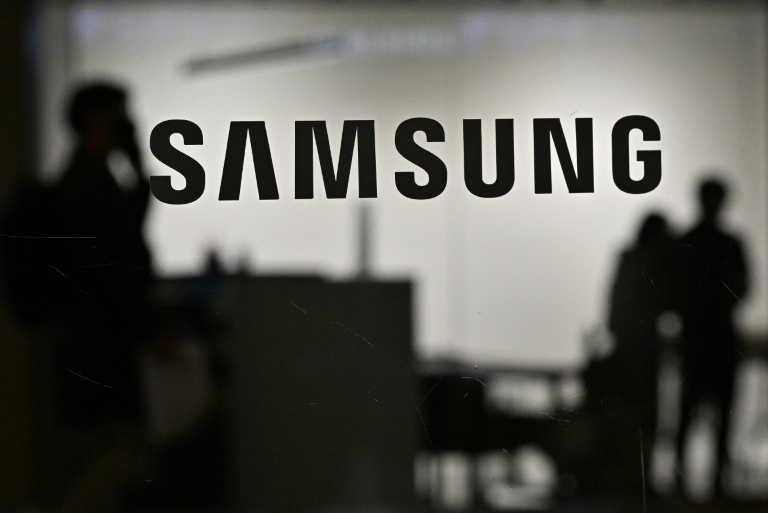 Samsung Electronics became the first chipmaker in the world to mass produce advanced 3-nanometre microchips, the company said Thursday, as it seeks to catch up with Taiwan's TSMC.
The new chips will be smaller, more powerful and efficient, and will be used in high-performance computing applications before being put into gadgets such as mobile phones.
"Compared to 5nm process, the first-generation 3nm process can reduce power consumption by up to 45%, improve performance by 23% and reduce area by 16%," Samsung said in a statement.
The South Korean conglomerate last month announced a five-year plan to invest 450 trillion won (US$356 billion), saying it would "bring forward the mass production of chips based on the 3-nanometer process".
The vast majority of the world's most advanced microchips are made by just two companies — Samsung and Taiwan's TSMC — both of which are running at full capacity to alleviate a global shortage.
Samsung is the market leader in memory chips but it has been scrambling to catch up with TSMC in the advanced foundry business.
TSMC dominates more than half of the global foundry market, with clients including Apple and Qualcomm, while Samsung trails with around 16 percent market share, according to TrendForce.
TSMC plans to begin volume production of 3-nanometre technology in the second half of this year, and entered the development stage of 2-nanometre technology last year, according to the company's 2021 annual report.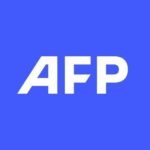 With 2,400 staff representing 100 different nationalities, AFP covers the world as a leading global news agency. AFP provides fast, comprehensive and verified coverage of the issues affecting our daily lives.
Japan's Kirin offloads Myanmar beer business over coup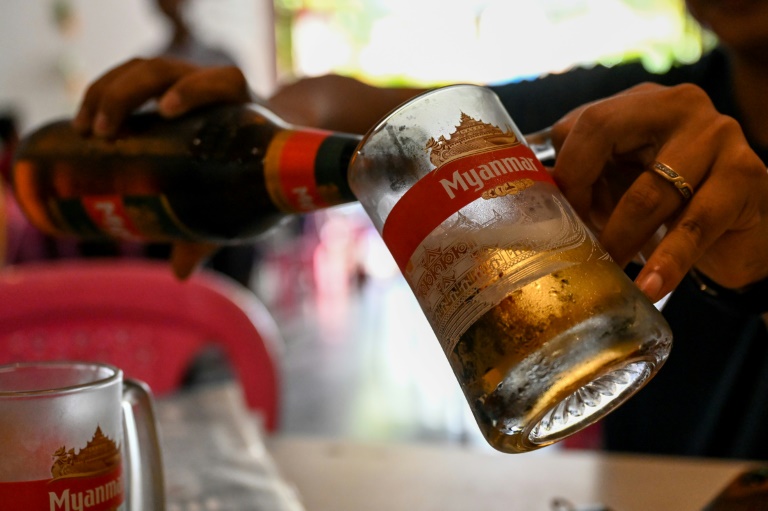 Japanese drinks giant Kirin said Thursday it has agreed to a buyout of its shares in a Myanmar joint venture with a junta-linked conglomerate, completing its exit from the market over the 2021 coup.
Days after the putsch in February 2021, Kirin announced it would end its joint venture Myanmar Brewery with the junta-linked MEHPCL, saying it was "deeply concerned by the recent actions of the military in Myanmar".
But it struggled to disentangle itself from the secretive conglomerate and contested a bid by MEHPCL to dissolve the joint venture as it feared liquidation proceedings would not be fair.
Kirin said Thursday that a share buyback agreement worth about 22.4 billion yen ($164 billion) had been reached to transfer its 51 percent stake back into the subsidiary, ending the joint venture.
"We are relieved to settle this matter within the announced deadline by the most appropriate means among several options," Yoshinori Isozaki, Kirin's president and CEO, said in a statement.
According to figures published by Kirin in 2018, Myanmar Brewery — whose beverages include the ubiquitous Myanmar Beer brand — boasted a market share of nearly 80 percent.
But Kirin had been under pressure even before the coup over its ties to the military, and launched an investigation after rights groups called for transparency into whether money from its joint venture had funded rights abuses.
Investors piled into Myanmar after the military relaxed its iron grip in 2011, paving the way for democratic reforms and economic liberalisation.
They poured money into telecoms, infrastructure, manufacturing and construction projects — before the coup upended the democratic interlude and damaged the economy.
But a raft of foreign companies have exited the market since the military seized power from Aung San Suu Kyi's government, including oil giants TotalEnergies and Chevron and Norwegian telecoms operator Telenor.
Kirin's Myanmar business generated 32.6 billion yen ($240 million at today's rates) in revenue in 2019-20, less than two percent of the firm's annual sales.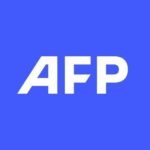 With 2,400 staff representing 100 different nationalities, AFP covers the world as a leading global news agency. AFP provides fast, comprehensive and verified coverage of the issues affecting our daily lives.
Asian markets mostly down but China data offers some light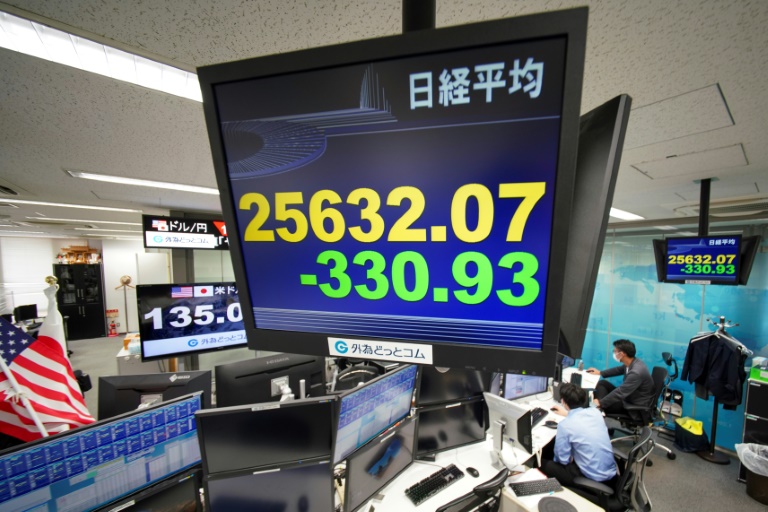 Most Asian markets fell again Thursday as traders fear that hefty rate hikes to rein in soaring inflation will spark a recession, though a slight improvement in Chinese data did provide some cheer.
The rally enjoyed across the world last week appears to have given way to nervousness about the economic outlook, while the Ukraine war continues to sow uncertainty.
The surge in inflation to multi-decade highs has forced central banks to swiftly tighten pandemic-era monetary policies, dealing a hefty blow to equities, particularly tech firms who are susceptible to higher borrowing costs.
The Federal Reserve has already sharply lifted rates and is expected to announce a second successive 75-basis-point lift next month.
There had been hope that policymakers would ease off their hikes as economies show signs of slowing, but analysts say some officials are less concerned about a recession than letting prices run out of control.
Fed boss Jerome Powell this month admitted the moves could lead to a contraction, suggesting he was not averse to it.
On Wednesday, Cleveland Fed chief Loretta Mester said was keen to see the benchmark rate hit 3-3.5 percent this year and "a little bit above four percent next year".
"There are risks of recession," she told CNBC. "We're tightening monetary policy. My baseline forecast is for growth to be slower this year."
The threat of an extended period of elevated inflation and rate hikes has left traders weary, and markets in the red.
While Wall Street ended on a tepid note Wednesday it was unable to bounce back from the previous day's plunge.
And Asia also struggled, with Tokyo, Sydney, Seoul, Singapore, Taipei, Manila and Wellington all down.
– China support hope –
However, Hong Kong and Shanghai edged up. That came after official figures showed a forecast-beating improvement in China's services sector thanks to the easing of painful Covid-19 restrictions in major cities including Shanghai and Beijing.
The non-manufacturing Purchasing Managers' Index surged to 54.7 points in June, the first time it has been above the 50-point growth mark since February.
The manufacturing gauge hit 50.2, which was also its first time in growth since February and provided some hope that the world's number two economy could be picking up after the pain caused by lockdowns.
"As the situation of domestic epidemic prevention and control continued to improve and a package of policies… to stabilise the economy was implemented at a quicker pace, the overall recovery of our country's economy has accelerated," National Bureau of Statistics statistician Zhao Qinghe said.
And SPI Asset Management strategist Stephen Innes added that the government and People's Bank of China could now have some room to provide growth support.
"With (consumer price) inflation low in China relative to its peers, there is plenty of scope for monetary and fiscal conditions to loosen in the second half of the year, supporting activity," he said in a note.
Crude fluctuated after dropping on Wednesday as data showed demand in the United States appeared to be softening even as the driving season gets under way, and as recession fears begin to kick in.
"The higher price environment appears to be doing its job when it comes to demand," Warren Patterson, of ING Groep NV, said.
The drop comes as OPEC and other major producers including Russia prepare to meet on their output agreement, with most predicting they are unlikely to open the taps further.
"I am not expecting any surprises from the group. I would imagine it will be a fairly quick meeting," Patterson said.
– Key figures at around 0300 GMT –
Tokyo – Nikkei 225: DOWN 0.9 percent at 26,561.05 (break)
Hong Kong – Hang Seng Index: UP 0.3 percent at 22,048.60
Shanghai – Composite: UP 0.8 percent at 3,387.96
West Texas Intermediate: UP 0.2 percent at $109.95 per barrel
Brent North Sea crude: DOWN 0.4 percent at $115.77 per barrel
Dollar/yen: DOWN at 136.56 yen from 136.66 yen Wednesday
Euro/dollar: UP at $1.0456 from $1.0444 
Pound/dollar: UP at $1.2139 from $1.2119
Euro/pound: DOWN at 86.13 pence from 86.15 pence
New York – Dow: UP 0.3 percent at 31,029.31 (close)
London – FTSE 100: DOWN 0.2 percent at 7,312.32 (close)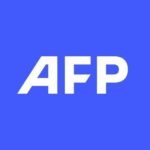 With 2,400 staff representing 100 different nationalities, AFP covers the world as a leading global news agency. AFP provides fast, comprehensive and verified coverage of the issues affecting our daily lives.