The gas 'poker game' between Russia and Europe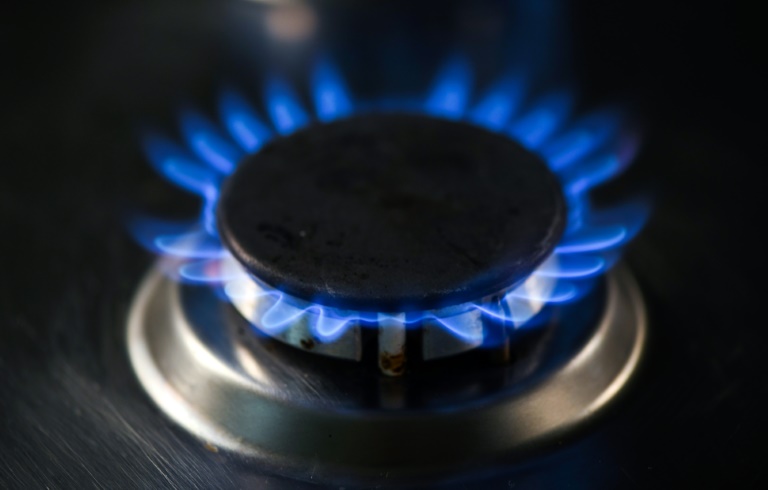 The drop in Russian gas flows to the European Union has had no major effect on supplies, but it raises pressure on the region to wean itself from Moscow's energy.
Here is a look at the issue:
– Heavy dependence –
The EU relies heavily on Russian gas, raising concerns that Moscow could use its export to blackmail the 27-nation bloc.
Last year, the EU received around 155 billion cubic metres of Russian gas, accounting for 45 percent of its imports of the fossil fuel.
While the EU is discussing an embargo on Russian oil, a gas ban is less likely for now as some countries such as Germany, the EU's economic engine, are heavily reliant on the energy source.
"Of course, the Europeans have been quite bad in this poker game — they showed too openly how scared they were to lose the Russian gas that now, Russia is gaining the upper hand," said Ipek Ozkardeskaya, analyst at Swissquote Bank.
Ukraine has pleaded with the EU to ban Russian gas, pointing out that it gives Moscow the financial means to press on with its war against its neighbour.
In the first two months following the February 24 invasion, Russia has raked in 63 billion euros ($65.5 billion) in gas exports, including 44 billion euros from the EU, according to the Centre for Research on Energy and Clean Air.
– Low gas flows –
Russian gas flows via Ukraine fell this week.
Ukraine's pipeline operator GTSOU said it halted gas transport at the Sokhranivka transit point from Wednesday as Russian occupying forces now in control were interfering with operations.
Ukraine urged Russian energy firm Gazprom to increase supplies via another site, Sudzha, but the company said it was impossible to reroute all the supplies through there.
"Roughly one third of Russia's total Ukrainian transit flows through the Sokhranivka entry point, while the rest (two thirds) passes through the Sudzha station," said Ole Hvalbye, commodities analyst at SEB bank.
The loss amounts to two percent of Europe's Russian gas consumption, according to Hvalbye.
"This does not scream crisis, but it is a wake-up call for what is to come," he said.
Gazprom also announced on Thursday that it would stop sending natural gas via the Polish section of the Yamal-Europe gas pipeline after Moscow imposed retaliatory sanctions against Western energy companies.
The pipeline can carry up to 33 billion cubic meters of gas from fields in Russia's Yamal peninsula and western Siberia through Belarus and Poland to Germany.
But a market source said the impact is limited as the pipeline had already been carrying low volumes for months.
The move will make "no difference" as long as long-term contracts for Russian gas via other pipelines are fulfilled.
– Russian and Ukrainian intentions –
Some analysts suggest that Ukraine has deliberately disrupted Russian gas flows to Europe in frustration over the EU's reluctance to impose an embargo on Russia's energy exports.
Carsten Fritsch, analyst at Commerzbank, said it was "possible" that Ukraine, which relies heavily on Russian oil, is pressuring Hungary to drop its opposition to an EU crude embargo.
While the EU has balked at a gas ban, there are fears that Russia could turn off the taps in retaliation at Western sanctions over the war.
Kaushal Ramesh, senior analyst at the research firm Rystad Energy, said "supplies could be stopped unilaterally by Gazprom".
"The chances of this happening are slim, but not zero," Ramesh said.
EU buyers are "not caught completely off guard" as storage levels are currently sufficient to last through "most of 2022, even if Russian flows were to stop instantly".
But, he added, "the outlook for winter 2022 supply is now a lot more pessimistic".
– The alternatives –
The EU has set a goal of cutting Russian gas imports by two thirds this year.
Germany says it can make up for the recent drop in Russian deliveries by getting gas from Norway and the Netherlands to stock up before winter.
Europeans are also counting on liquefied natural gas (LNG), which can be shipped by boat from other countries such as Qatar and the United States.
Denmark is looking into possibly raising its own natural gas production in its North Sea fields, while Romania is eyeing legislation to encourage gas extraction in the Black Sea.
Experts say the situation is another argument in favour of speeding up the transition away from fossil fuels.
"The rollout of clean energy solutions alone can lead to a reduction of 101 bcm (101 billion cubic metres of gas), which is equivalent to two thirds of Russian imports, already by 2025," according to the E3G climate think tank.
The European Biogas Association is also ready to step in, saying it could nearly double its production to 35 billion cubic meters by 2030, equivalent to 20 percent of Russian gas imports.
Lebanese activists launch mock 'lollar' currency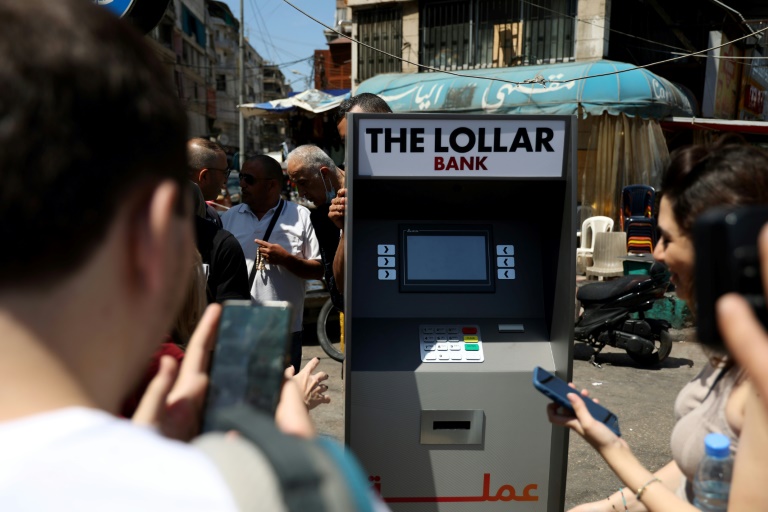 Lebanese activists Friday rolled out mock banknotes featuring paintings of a gutted central bank or the Beirut port explosion to denounce high-level corruption that has helped to wreck the country.
The collapse of the Lebanese pound and frozen bank accounts have left Lebanon with a confusing currency system, with a multitude of exchange rates applying to various situations in daily life.
The dollars stuck in accounts that citizens can only withdraw in Lebanese pounds at a fraction of their original value are known locally as "lollars".
With parliamentary elections two days away, the Lebanese Transparency Association (LTA) decided to take the joke to the streets, with a stunt encouraging people to use "lollars" for the day.
The "monetary disobedience" campaign, entitled "Currency of Corruption", encourages people to print their own "funny money" at home and try to use it as a means of raising awareness.
"We will not adapt to this mockery anymore, we are #NotPayingThePrice," the LTA said in a statement unveiling the campaign and its hashtag.
The mock banknotes feature paintings by acclaimed Lebanon-based artist Tom Young depicting calamities that have hit Lebanon in recent years, from the deadly August 2020 port blast to forest fires, solid waste pollution and shortages.
On one of Beirut's main squares Friday, organisers installed a fake ATM from which passers-by could withdraw "lollars".
LTA communications officer Hazar Assi said the campaign was aimed at reminding voters that their current plight was to blame on the country's corrupt hereditary leaders.
"When people vote, they should make a choice based on accountability and rejecting the corruption that is affecting all of our lives," she said.
Lebanon's traditional sectarian parties will seek extend their stranglehold on power in parliamentary elections on Sunday but a new generation of independent candidates are hoping for a breakthrough.
Musk says deal to buy Twitter 'temporarily on hold'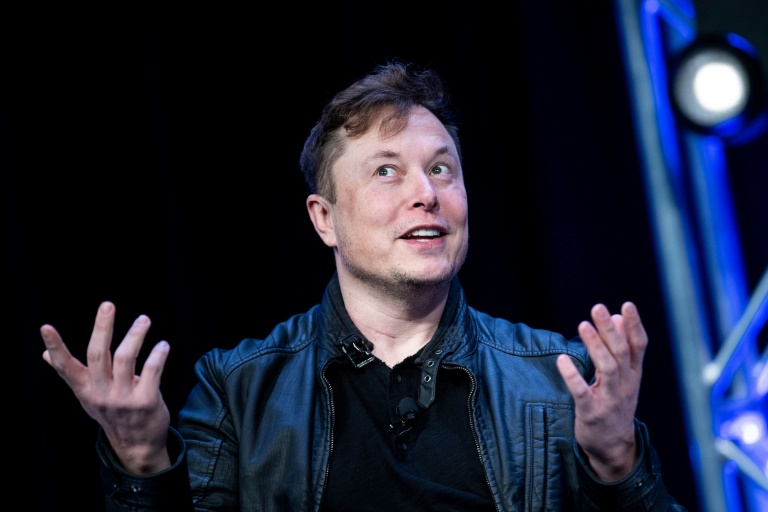 Elon Musk said on Friday he was putting a temporary halt on his much-anticipated deal to buy Twitter, sending shares in the social media giant plunging. 
Musk, the world's richest man and founder of automaker Tesla, had made the eradication of spam accounts and bots one of the centerpieces of his proposed $44 billion takeover of Twitter.
When the deal was announced in late April he said he wanted to make Twitter "better than ever" by "defeating the spam bots and authenticating all humans".
Reliable figures for the number of users is seen as vital to judge future revenue streams.
But on Friday he posted a link to an article from May 2 referencing Twitter's latest filing to US regulators.
"Twitter deal temporarily on hold pending details supporting calculation that spam/fake accounts do indeed represent less than 5% of users," he wrote on Twitter.
– 'Horror show' –
The filing said an internal review had concluded Twitter had 229 million "monetizable daily active users" in the first quarter of this year, and just five percent were regarded as false or spam accounts. 
Analyst Dan Ives from Wedbush said the Twitter "circus show" was likely to translate into a "Friday 13th horror show".
Wall Street investors were likely to interpret the tweet as an attempt by Musk to pull out of the deal or trying to force a lower price, said Ives.
"Musk's Twitter takeover was always destined to be a bumpy ride, and now it risks hitting the skids," said market analyst Susannah Streeter of Hargreaves Landsdown.
She said the number of spam and fake accounts — and conversely the number of real accounts — was a key metric because future revenue streams would rely on advertising or paid subscriptions.
Friday's announcement saw Twitter's shares drop by 20 percent in early electronic trading before Wall Street opened, but Tesla's stock was on the rise.
– 'False and misleading' –
Musk is boss of both Tesla and SpaceX and is estimated to be worth $240 billion, according to Forbes.
But his style of ownership has frequently landed him in hot water with the authorities.
He has been tangled in legal troubles ever since he tweeted in 2018 that he had enough funds to take Tesla private — a claim that a judge last month decided was "false and misleading".
His potential stewardship of the social media platform has hit several bumps since the takeover attempt was made public, not least over the future status of Donald Trump.
The former US president was kicked off Twitter and other social networks following the attack on the US Capitol on January 6, 2021.
On Wednesday, Musk said he would be open to lifting a ban on Trump's account.
Activist groups responded by urging advertisers to boycott the platform if Musk opened the gates to abusive and misinformative posts.
Emirates airline announces 'significantly' lower $1.1 bn annual loss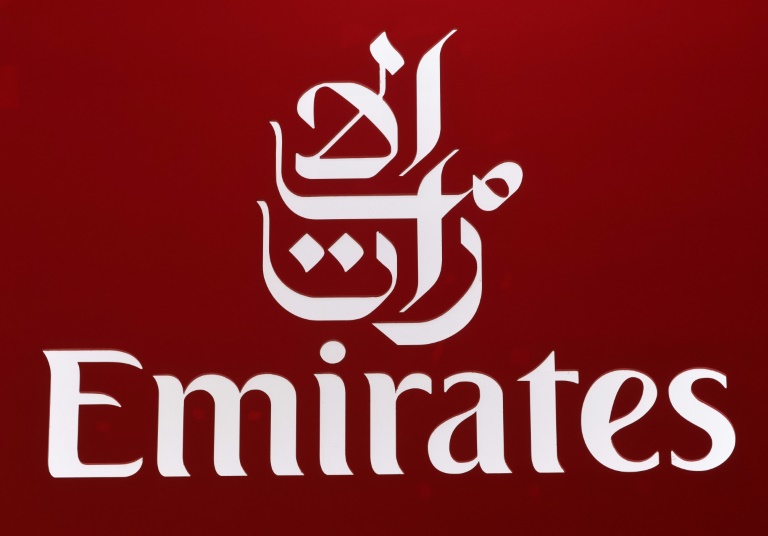 Emirates airline announced a "significantly reduced" annual loss of $1.1 billion dollars on Friday, five times lower than a year before, as pandemic travel restrictions ease.
Losses came in at 3.9 billion dirhams ($1.1 billion) in the 2021-2022 financial year to March, with revenues up 91 percent, as the airline expanded its global capacity and reinstated flights, Emirates said in a statement.
The Middle East's largest carrier said it received a capital injection of $954 million from its owner, the government of Dubai, to help it survive the crisis.
"This year, we focussed on restoring our operations quickly and safely wherever pandemic-related restrictions eased across our markets," said its chairman and chief executive, Sheikh Ahmed bin Saeed Al-Maktoum.
"Business recovery picked up pace particularly in the second half of the year. Robust customer demand drove a huge improvement in our financial performance compared to our unprecedented losses of last year and we built up our strong cash balance."
In Friday's statement, it said the Emirates Group — which includes ground-handling firm Dnata — recorded an annual loss of 3.8 billion dirhams ($1.0 billion), but with revenues up by 86 percent and "strong customer demand".
Over the fiscal year, Emirates carried 19.6 million passengers, up from 6.6 million in the same period of the previous year.
"2021-22 was also a significant year as the UAE marked its 50th anniversary and hosted the world at Expo 2020 Dubai which generated increased global engagement and visitation to the UAE," Sheikh Ahmed said.
– 'Recalled and rehired' –
In the previous year, Emirates posted a $5.5 billion annual loss, its first in more than three decades, after the pandemic devastated the aviation industry. 
Like many other major airlines, it announced heavy layoffs when its fleet was grounded.
In Friday's statement, it said that as operations ramped up, "employees previously on furlough or made redundant were recalled and rehired, and new recruitment drives were held".
The group's total workforce increased by 13 percent to 85,219 employees, it added.
Emirates specialises in long-haul flights, with its fleet solely composed of large Airbus A380 and Boeing 777 aircraft, dozens of which it grounded amid a lack of passenger traffic. 
It added that the group invested $2.2 billion in new aircraft and facilities and received its final five new A380 plane during the financial year.
Emirates is currently flying to 140 destinations, almost its full travel network of 158 destinations in 85 countries before the pandemic.
Tourism has long been an economic mainstay of Dubai, which welcomed more than 16 million visitors in 2019. Before the pandemic, the aim had been to reach 20 million.
After an initial strict lockdown, life in the Gulf emirate — one of the first destinations to welcome visitors again in July 2020 — has returned to largely normal, with restaurants and hotels up and running and beaches open to the public.
The United Arab Emirates, made up of seven emirates including Dubai, has launched an energetic vaccination drive with some of the highest inoculation rates worldwide.