'The Rock' diamond dazzles in Geneva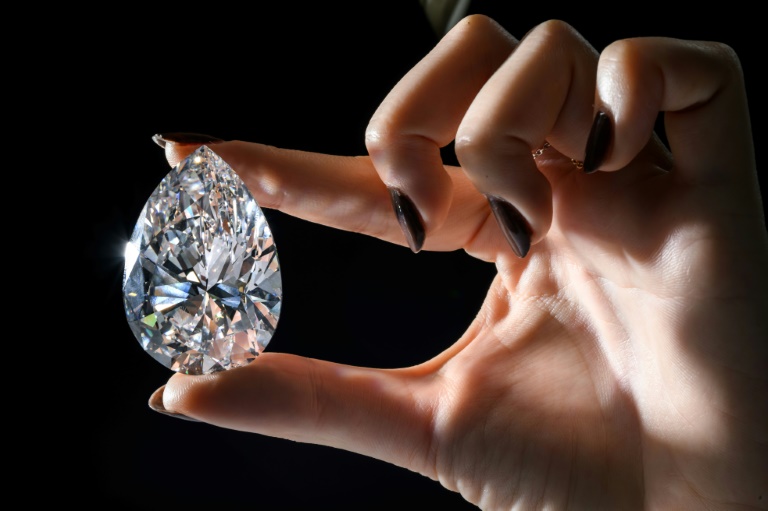 The biggest white diamond ever to be sold at auction, dubbed "The Rock", will go under the hammer in Geneva on Wednesday and could fetch up to $30 million — or more.
The 228.31-carat stone is up for grabs alongside a historic intense yellow diamond associated for more than a century with the Red Cross, which will receive some of the profits from its sale.
The Rock is "a truly exceptional pear-shaped diamond", said Max Fawcett, head of the jewels department at Christie's auction house in Geneva.
It is "the largest white diamond ever to be offered at auction", he told AFP at a preview on Friday.
The Rock is currently in the hands of an unnamed owner from North America.
It could even break records when it goes under the hammer.
"It's perfectly symmetrical and is estimated at $20 to $30 million — and I expect there be fireworks on Wednesday," Fawcett said.
The equivalent in euros is 19 to 28 million. 
The expert said that there were only a handful of diamonds of similar size and quality to The Rock. The Christie's record for a similar white diamond is $33.7 million, fetched in Geneva in 2017 for a 163.41-carat gem.
Larger than a golf ball, The Rock was extracted from a mine in South Africa in the early 2000s. It has been shown in Dubai, Taipei and New York ahead of the sale in Geneva.
– Red Cross gem –
Bidders will also be vying for The Red Cross Diamond, a cushion-shaped, 205.07-carat canary yellow jewel, which has a price estimate of seven to 10 million Swiss francs ($7.09 to $10.13 million).
"I expect that it will achieve much more on the day of sale," said Fawcett.
A large chunk of the proceeds will be donated to the International Committee of the Red Cross, which is headquartered in Geneva.
The original rough stone was found in 1901 in a De Beers company mine in South Africa and is said to have weighed around 375 carats.
As well as ranking among the largest diamonds in the world, a striking feature is its pavilion, which naturally bears the shape of a Maltese cross.
The stone was first put up for sale on April 10, 1918 at Christie's in London. It was offered by the Diamond Syndicate in aid of the British Red Cross Society and the Order of St John.
The Red Cross Diamond fetched £10,000 — approximately £600,000 ($740,000) in today's money. It was bought by the London jewellers S.J. Phillips.
It was sold again by Christie's in Geneva in 1973, fetching 1.8 million Swiss francs, and is now being offered by the auction house for a third time.
"For nearly half a century, our family has had the privilege of safeguarding The Red Cross Diamond," the gem's anonymous private owner said in a statement.
– Russia restrictions –
Several other diamonds will be auctioned on Wednesday, plus a tiara that belonged to princess Irma of Furstenberg (1867-1948), a member of one of the most pre-eminent aristocratic families in the Habsburg Empire.
It is estimated to go for 400,000 to 600,000 Swiss francs.
"The diamond market at the moment is very, very strong," said Fawcett.
He said rising demand, supply constraints due to "geopolitical issues" and inflationary pressure on commodities, including precious stones, was pushing the market to highs not seen since its 2013-2014 peak.
The Russian invasion in Ukraine has had a major impact.
More than 40 percent of the world's diamonds are mined in Russia, including the famous Alrosa mine, but international markets no longer have access to Russian gems, said Fawcett.
The supply constraint has created major price hikes and with the sanctions imposed on Moscow following the February 24 invasion, "prices will only continue to increase", he said.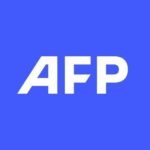 With 2,400 staff representing 100 different nationalities, AFP covers the world as a leading global news agency. AFP provides fast, comprehensive and verified coverage of the issues affecting our daily lives.
Amazon, Just Eat deal to offer free Grubhub delivery in US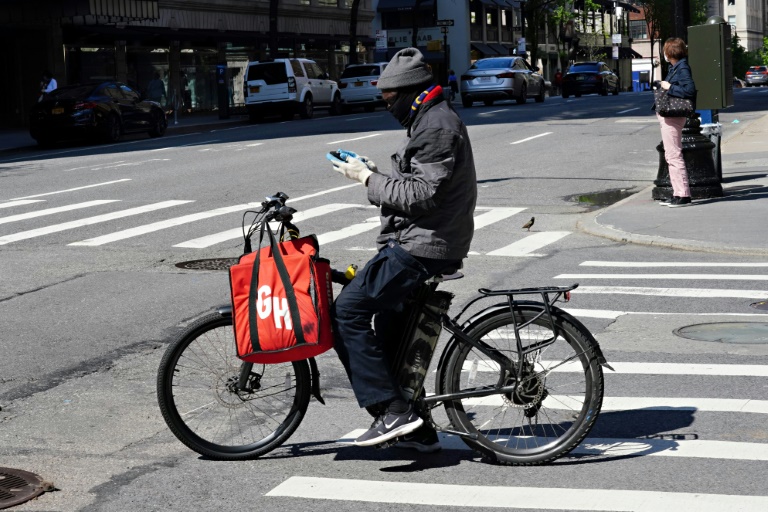 Amazon Prime customers in the United States will be able to receive a year of free restaurant delivery through Grubhub+ under a deal announced Wednesday by Just Eat Takeaway.com.
Prime members will have access to hundreds of thousands of restaurants on Grubhub, the American affiliate of Anglo-Dutch company Just Eat Takeaway. 
The deal should expand Grubhub+ membership while having a neutral effect on 2022 earnings, Just Eat Takeaway said in a news release. In exchange, Amazon will receive warrants for two percent of Grubhub's common equity, with the potential for up to 13 percent more of Grubhub equity, depending on the number of new customers added through the venture.
The Amazon venture "will help Grubhub continue to deliver on our long-standing mission to connect more diners with local restaurants," said Grubhub Chief Executive Adam DeWitt. "Amazon has redefined convenience with Prime and we're confident this offering will expose many new diners to the value of Grubhub+ while driving more business to our restaurant partners and drivers."
In April, Just Eat Takeaway said it was considering either selling Grubhub or a venture with a strategic partner following criticism from some shareholders that it should focus on Europe.
Just Eat Takeaway bought Grubhub in 2020 for $7.3 billion. The US wing of the company lost 403 million euros last year.
Just Eat Takeaway said Wednesday it continues to "actively explore the partial or full sale of Grubhub," adding that there was no certainty a deal would happen.
Shares of Just Eat Takeaway surged around 20 percent to 16.46 euros. Shares have fallen more than 66 percent since the beginning of the year.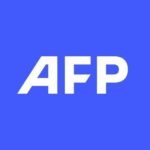 With 2,400 staff representing 100 different nationalities, AFP covers the world as a leading global news agency. AFP provides fast, comprehensive and verified coverage of the issues affecting our daily lives.
Suspected jihadists raid Nigeria prison, free hundreds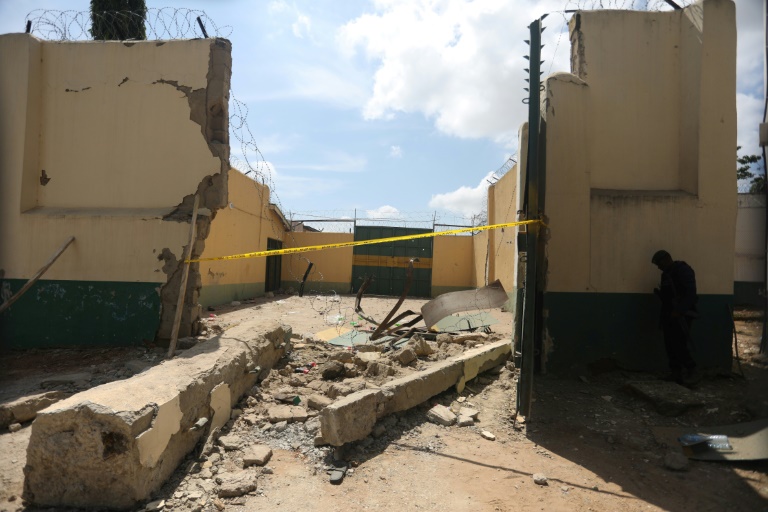 Suspected jihadists using guns and explosives smashed their way into a prison near the Nigerian capital, freeing hundreds of inmates in an operation to release jailed comrades, the government said on Wednesday.
The brazen attack on the outskirts of Abuja came hours after an ambush on a presidential security convoy in the northwest, in a fresh illustration of Nigeria's security crisis.
Residents reported loud explosions and gunfire late Tuesday near the Kuje medium-security prison just outside the capital.
Security forces cordoned off streets in the area early Wednesday.
Outside the jail, the burned-out wreckage of a bus and cars marked the scene of the attack, and yellow police tape was stretched across a destroyed part of the prison perimeter.
"We understand they are Boko Haram, they came specifically for their co-conspirators," senior interior ministry official Shuaibu Belgore told reporters on a visit to the prison.
"Right now we have retrieved about 300 out of about 600 who got out of the jail cells."
One security official was killed when the gunmen breached the jail using high-grade explosives.
"We heard shooting on my street. We thought it was armed robbers," a local resident said. "The first explosion came after the shooting. Then a second one sounded and then a third."
Belgore said some jihadists were housed in the general prison population and hundreds of criminal inmates escaped when the gunmen broke in.
Some prisoners surrendered while others were recaptured with military roadblocks set up around the penitentiary.
Security forces sent back around 19 recaptured inmates in a black van on Wednesday morning, an AFP correspondent at the site said.
Former top police commander Abba Kyari, who was being held in Kuje awaiting trial in a high-profile drug smuggling case, was still in custody, corrections service spokesman Abubakar Umar said. 
– 'Ambush positions' –
Nigeria's security forces are battling Boko Haram and Islamic State West Africa Province (ISWAP) jihadists in the country's northeast, where a 13-year conflict has killed 40,000 people and displaced 2.2 million more.
Nigerian officials sometimes use Boko Haram as a general phrase to refer to jihadists or other armed groups.
The over-stretched military is also battling heavily armed criminal gangs known locally as bandits who terrorise communities in the northwest and central states with raids and mass kidnappings for ransom.
In the country's southeast, troops are dealing with separatist militias who demand an independant territory for the local ethnic Igbo people.
The Kuje prison raid took place soon after gunmen also ambushed an advance presidential security detail preparing for President Muhammadu Buhari's visit to his home state of northwestern Katsina.
Buhari was not in the convoy, but two officials were slightly wounded in the attack. It was not clear who was responsible.
"The attackers opened fire on the convoy from ambush positions but were repelled," the presidency said in a statement.
Attacks on prisons in Nigeria have happened in the past, with gunmen seeking to free inmates.
More than 1,800 prisoners escaped last year after heavily armed men attacked a prison in southeast Nigeria using explosives.
The attackers blasted their way into the Owerri prison in Imo state, engaging guards in a gun battle before storming the prison. Imo state lies in a region that is a hotbed for separatist groups.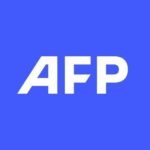 With 2,400 staff representing 100 different nationalities, AFP covers the world as a leading global news agency. AFP provides fast, comprehensive and verified coverage of the issues affecting our daily lives.
Fuel prices soar in Ethiopia as subsidies cut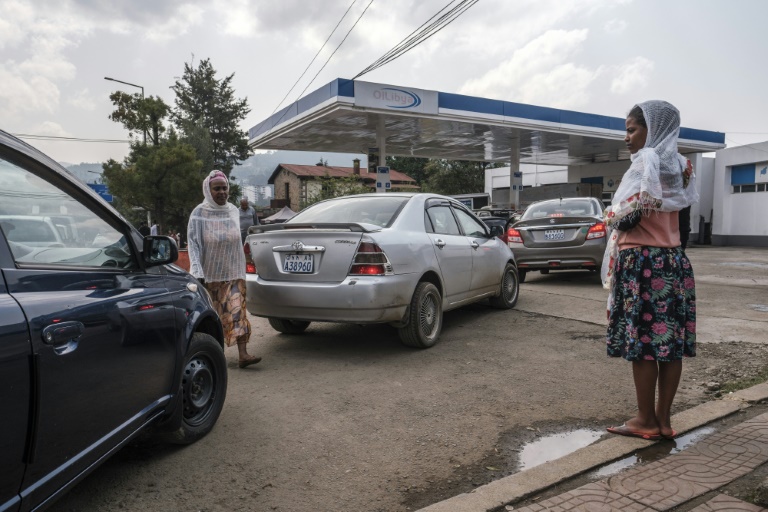 Fuel prices soared in Ethiopia on Wednesday after the government reduced subsidies, adding to economic hardship for people already struggling with high inflation.
The price of petrol at the pump jumped almost 30 percent to 48.83 biir (about 94 US cents) while diesel went up almost 40 percent to 49.02 birr under the new price regime that will run to August 6, the trade ministry said.
The federal government plans to lift fuel subsidies progressively, according to the Addis Tribune business newspaper.
Prices of fuel, food and other basic goods have rocketed globally because of the Ukraine war, badly hitting vulnerable countries in Africa and elsewhere.
The trade ministry said the cost of fuel for Ethiopian consumers should be almost double if it was calculated on current global prices.
"But considering the state the country is in, the government is covering 75 percent of the (price) difference while it was decided that the remaining 25 percent would be transferred to consumers," it said.
The country of more than 110 million people has seen inflation hovering at around 35 percent over the past six months, with food prices in particular registering a sharp rise.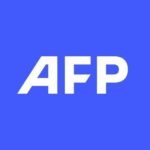 With 2,400 staff representing 100 different nationalities, AFP covers the world as a leading global news agency. AFP provides fast, comprehensive and verified coverage of the issues affecting our daily lives.