Third launch attempt for Boeing's beleaguered Starliner spacecraft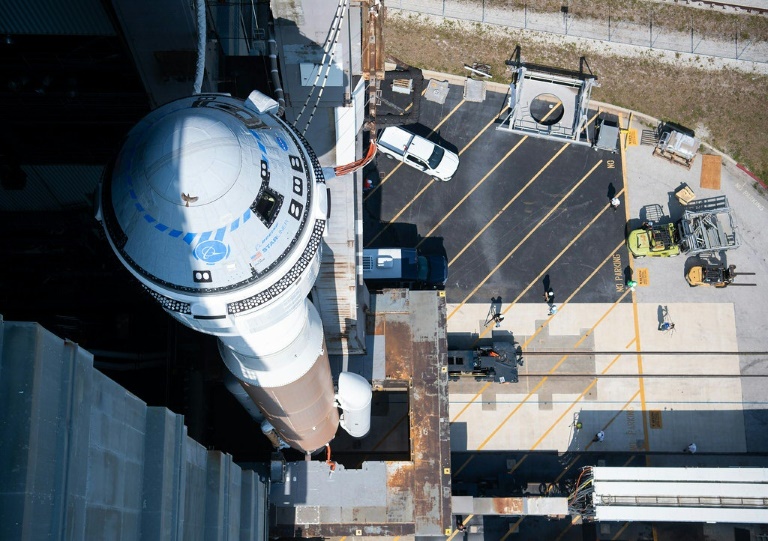 American aerospace giant Boeing is making a third attempt to reach the International Space Station Thursday in a critical uncrewed test flight for its Starliner capsule, which has been beset by numerous failures and false starts.
Lift-off for Orbital Test Flight 2 (OFT-2) is scheduled for 6:54 pm Eastern Time (2254 GMT) from the Kennedy Space Center in Florida, with the spaceship fixed atop a United Launch Alliance Atlas V rocket.
The mission's success is key to repairing Boeing's frayed reputation after the first bid, back in 2019, failed to dock with the ISS due to software bugs — one that led to it burning too much fuel to reach its destination, and another that could have destroyed the vehicle during re-entry. 
A second try was scheduled in August of last year, but was rolled back from the launchpad to address sticky valves that weren't opening as they should, and the capsule was eventually sent back to the factory for fixes.
Boeing and NASA say the drama is now behind them.
"There's really no outstanding issues and we're ready," Mark Nappi, vice president and program manager of the Boeing Commercial Crew Program, said at a press conference this week. 
NASA is looking to certify Starliner as a second "taxi" service for its astronauts to the space station — a role that Elon Musk's SpaceX has provided since succeeding in a test mission for its Dragon capsule in 2020.
– Redemption day –
Both companies were awarded fixed-price contracts — $4.2 billion to Boeing, and $2.6 billion to SpaceX — in 2014, shortly after the end of the Space Shuttle program, during a time when the United States was left reliant on Russian Soyuz rockets for rides to the orbital outpost. 
Boeing, with its hundred-year history, was considered by many as the sure shot, while then-upstart SpaceX was less proven. 
In reality, it was SpaceX that rocketed ahead, and recently sent its fourth routine crew to the research platform — while Boeing's development delays have cost the company hundreds of millions of dollars.
Starliner should dock with the ISS about 24 hours after launch, and deliver more than 500 pounds (226 kilograms) of cargo — including food and provisions like clothes and sleeping bags for the current crew on the station.
Its sole passenger is a mannequin named Rosie the Rocketeer — a play on the World War II campaign icon Rosie the Riveter — whose job is to collect flight data with her sensors in order to learn what human astronauts would experience.
"We are a little jealous of Rosie," said NASA astronaut Mike Fincke, who is expected to be among the first crew selected for a manned demonstration mission should OFT-2 succeed.
The gumdrop-shaped capsule will spend about five to ten days in space, then undock and return to Earth, using giant parachutes to land in the desert of the western United States. 
NASA sees a second provider to low Earth orbit as a vital backup, should SpaceX encounter problems. 
"It's a really critical step for us and moving towards having two routinely flying crewed vehicles who can bring our crew to and from ISS," Dana Weigel, deputy program manager for the ISS, told reporters.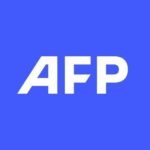 With 2,400 staff representing 100 different nationalities, AFP covers the world as a leading global news agency. AFP provides fast, comprehensive and verified coverage of the issues affecting our daily lives.
Apple store workers vote to form their first US union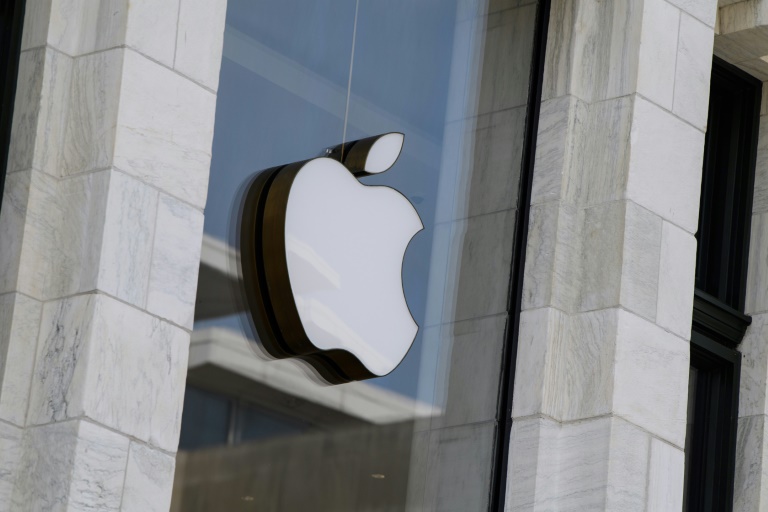 A majority of employees at a US Apple store have voted to form a union, a first for the tech giant, which has so far tried to discourage unionizing attempts. 
Of the 110 employees at the Towson, Maryland shop, 65 voted in favor and 33 against, according to a live count broadcast Saturday by the federal agency overseeing the vote.
The vote comes after a group of employees called AppleCORE (Coalition of Organized Retail Employees) campaigned for unionization. 
"We did it Towson! We won our union vote! Thanks to all who worked so hard and all who supported! Now we celebrate… Tomorrow we keep organizing," AppleCORE tweeted.
They are demanding a say in deciding on wages, hours and safety measures. 
Saturday's result means that the shop's employees, who have been voting since Wednesday, should form their own branch of the International Association of Machinists and Aerospace Workers (IAM) union, once the agency has certified the results. 
IAM International President Robert Martinez Jr said he applauded the workers' "courage."
"They made a huge sacrifice for thousands of Apple employees across the nation who had all eyes on this election. I ask Apple CEO Tim Cook to respect the election results and fast-track a first contract for the dedicated IAM CORE Apple employees in Towson," he said in a statement.
"This victory shows the growing demand for unions at Apple stores and different industries across our nation."
It was not the first time employees at an Apple store have tried to unionize, but it was the first attempt that resulted in a vote. 
Apple's director of distribution and human resources, Deirdre O'Brien, visited the shop in May to address employees. 
"I want to start out by saying it's your right to join a union, but it's equally your right not to join a union," O'Brien said, according to audio published by Vice. 
"If you're faced with that decision, I want to encourage you to consult a wide range of people and sources to understand what it could be like to work at Apple under a collective bargaining agreement." 
She said that the presence of an intermediary would complicate relations between Apple and its employees. 
The Silicon Valley giant told AFP it was "declining to comment" on the news.
Unions, on the decline for decades, have won several symbolic victories in the United States in recent months, with President Joe Biden voicing his support.  
After a union was formed at two Starbucks coffee shops in December in the northern city of Buffalo, employees at more than 160 of the chain's locations have filed for similar votes. 
At Amazon, employees at a New York warehouse surprised everyone in early April by voting overwhelmingly to form a union, a first for the online retail colossus in the United States.
But the company has asked for the result to be cancelled and a second vote to be held.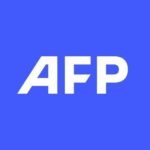 With 2,400 staff representing 100 different nationalities, AFP covers the world as a leading global news agency. AFP provides fast, comprehensive and verified coverage of the issues affecting our daily lives.
Lunch with Warren Buffett goes for a whopping $19 mn … tip included?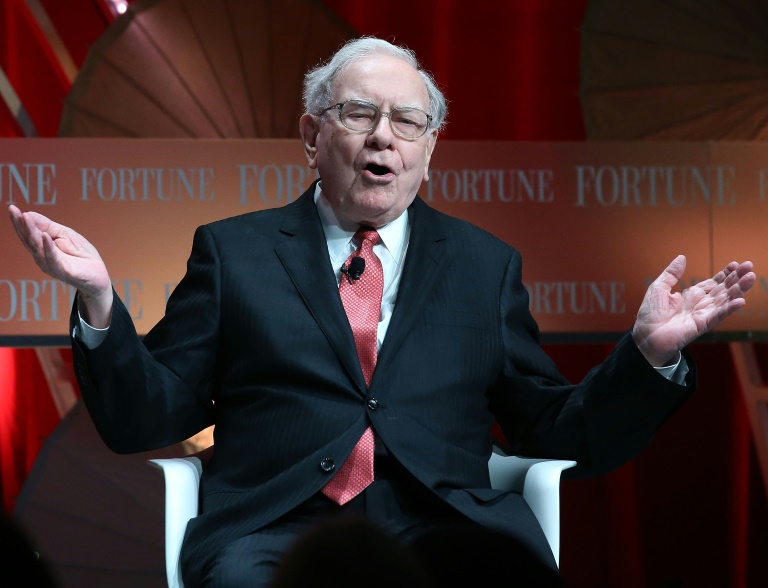 Talk about an expensive date: a mystery bidder will be spending a record $19 million for the right to have lunch with legendary American investment guru Warren Buffett. 
That whopping bid, announced by eBay, came in the 21st — and last — such charity luncheon with the aging multibillionaire, who is chairman and CEO of Berkshire Hathaway.
Bidding on the eBay website opened last Sunday at a modest $25,000. But it shot up rapidly as rival bidders tried to outdo one another, finally ending Friday at a total of just over $19 million.
The auction — held annually, though canceled by Covid-19 concerns for the past two years — raises funds for Glide, which fights poverty in San Francisco. It distributes food to the homeless and helps them find shelter, medical assistance and training.
San Francisco, a place of income extremes, has struggled for years with a large homeless population. 
This year's still-anonymous winner of the charity auction "has not only made history, but will spend an unforgettable afternoon with American legend Warren Buffett at a private lunch with up to seven guests at Smith & Wollensky Steakhouse in New York City," said an announcement posted by eBay.
The last pre-pandemic auction was won by Justin Sun, an American entrepreneur active in cryptocurrencies, who spent $4.6 million for the right to dine with Buffett, an outspoken critic of bitcoin.
The eBay statement quoted the 91-year-old Buffett — revered throughout the investment community as the "Oracle of Omaha" — as saying he had "met a lot of interesting people all over the world" through the auctions.
"The one universal characteristic," he added, "is that they feel the money is going to be put to very good uses."
Buffett's net worth was estimated in March at $117 billion, according to Forbes.com. 
He joined Bill and Malinda Gates in forming a group of the ultra-wealthy who have vowed to give away half their fortunes. Buffett is estimated to have already donated some $48 billion.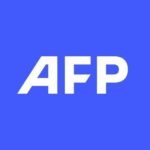 With 2,400 staff representing 100 different nationalities, AFP covers the world as a leading global news agency. AFP provides fast, comprehensive and verified coverage of the issues affecting our daily lives.
Bitcoin plunges below $20,000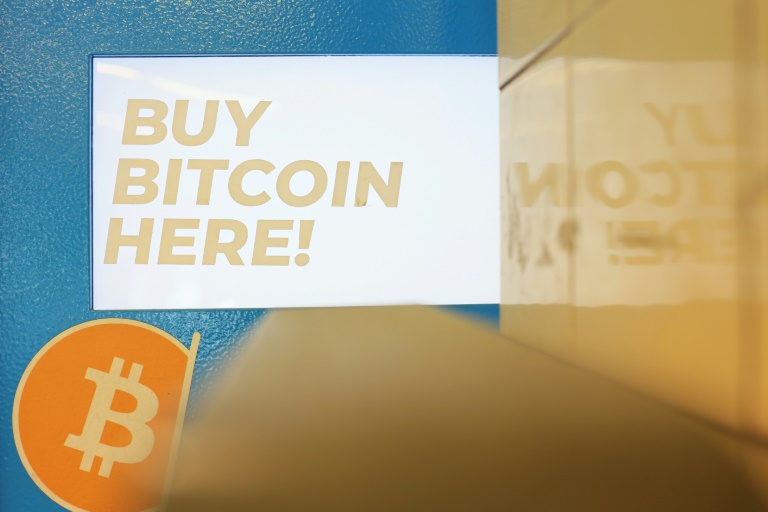 Bitcoin plunged below $20,000 on Saturday, shedding nine percent from the previous day to fall to $18,740, its lowest level since December 13, 2020.
With investors increasingly wary of risk, the world's most popular crypto asset has lost more than 72 percent of its value since reaching a high of $68,991 on November 10, 2021.
After sinking to $18,740 on Saturday, Bitcoin rose to $18,941 at 1550 GMT, down eight percent from Friday.
Other major digital currencies were also down on Saturday, including ether, which lost nearly 10 percent of its value.
World stock markets plunged this week amid fears that inflation-fighting interest rate hikes by the US Federal Reserve and other central banks could trigger a recession.
Cryptocurrencies have paid the biggest price.
The value of the global crypto market fell below the symbolic $1 trillion mark on Monday after reaching $3 trillion in November of last year.
Bitcoin's fall has been accelerated by the suspension of withdrawals by two cryptocurrency platforms.
The Celsius Network said it was pausing "all withdrawals, swap, and transfers between accounts" due to "extreme market conditions."
Babel Finance said it was facing "unusual liquidity pressures."
Major exchange Binance temporarily suspended bitcoin withdrawals and advised customers to use other networks.
Coinbase said Monday that it was trimming 18 percent of its workforce, about 1,100 jobs, citing tight economic conditions and overly rapid expansion.
"We appear to be entering a recession after a 10+ year economic boom," Coinbase founder and CEO Brian Armstrong said.
In recent years, the crypto sector benefited from a vast infusion of cash due to easy money policies from the world's biggest central banks.
However, rampant inflation has sparked tighter monetary policy across the globe, helping to send the industry crashing.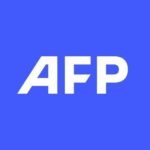 With 2,400 staff representing 100 different nationalities, AFP covers the world as a leading global news agency. AFP provides fast, comprehensive and verified coverage of the issues affecting our daily lives.