Turkey dreams of far-fetched gas pipeline with Israel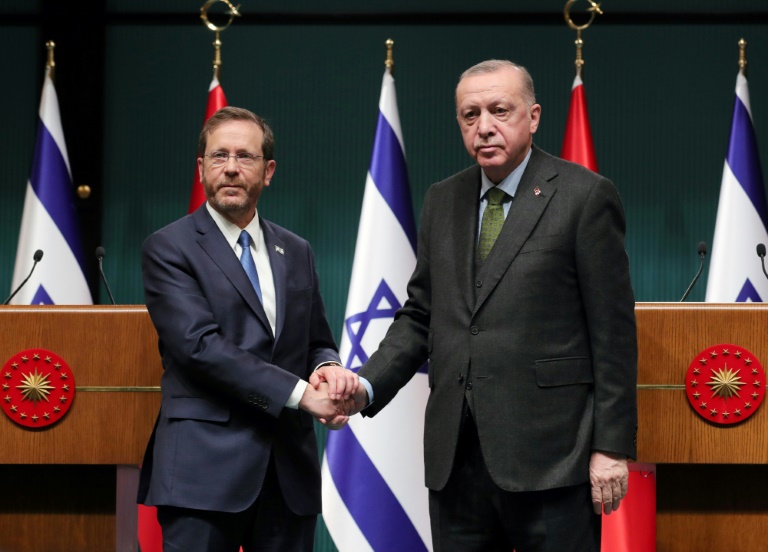 Turkey is ready for energy cooperation with Israel after years of enmity, reviving a project to pipe Israeli gas to Europe as Ankara seeks to reduce its dependence on Russia.
But the plan faces Israeli scepticism over past diplomatic tensions and seems a pipe dream in the eyes of experts due to its logistical complexity and cost.
President Recep Tayyip Erdogan has voiced readiness to "cooperate (with Israel) in energy and energy security projects" with the prospect of shipping Israeli gas to Europe through Turkey as the conflict in Ukraine triggers supply fears.
"Turkey has the experience and capacity to implement such projects. The recent developments in our region has shown once again the importance of energy security," he said in March.
Israeli President Isaac Herzog made a landmark visit to Ankara in March to build relations with his Turkish counterpart when both leaders proclaimed a new era following more than a decade of diplomatic rupture.
Turkish Foreign Minister Mevlut Cavusoglu will visit Israel on Wednesday. Energy Minister Fatih Donmez is also expected to travel but it was not immediately clear if he will accompany Cavusoglu. 
But according to some experts, there is little Israeli interest in energy cooperation with Turkey.
– 'Erdogan an untrustworthy party' –
"Energy relations are forged by cooperative, trusting states — certainly not how one would describe the current dynamics between the two countries," Gabi Mitchell, policy fellow at the Mitvim Institute in Israel, told AFP.
"There are those in Israel who argue that Erdogan is an untrustworthy party," he said.
The Turkish leader is known for his angry outbursts at the Jewish state, especially over its policy towards the Palestinians.
In 2009, he stormed out of a Davos panel after a heated exchange with the then Israeli president, Shimon Peres. 
NATO member Turkey had been Israel's key ally in the Muslim world until a 2010 crisis where 10 civilians died in an Israeli raid on a ship seeking to breach a blockade on the Gaza Strip.
In 2016, the two countries agreed to start examining the feasibility of an undersea pipeline to pump Israeli gas to Turkish consumers and on to Europe.
But no progress has been made amid the tension between the two sides, with Erdogan seeing himself as a champion of the Palestinian cause and a strong backer of Hamas.
Yet Erdogan has been muted in his criticism in recent months and only voiced sadness over the Israeli-Palestinian violence at the flashpoint Al-Aqsa mosque compound, in a phone call with Herzog in April.
The pipeline project runs through controversial waters in the eastern Mediterranean, where Turkey and EU members Cyprus and Greece are often at odds.
Mitchell said: "This isn't something Israel is interested in pursuing as it would damage relations" with Cyprus, Greece and the European Union.
"I've never thought the project feasible," the Foreign Policy Research Institute's Middle East Program director Aaron Stein told AFP. 
"The idea of the project comes back every time there is a thaw but the logistics needed to take it from a dream to reality is complicated and expensive," he said. 
The pipeline from Israeli fields to Turkey could cost $1.5 billion, according to some media reports.  
– 'Difficult but reasonable' –
Ankara is hugely dependent on Russia for its energy imports, with 45 percent of its gas demand last year met by Russian sources, and is keen to diversify supplies, with a close eye on Israel's developing resources.
Turkey imports natural gas through pipelines from Russia, Azerbaijan and Iran. It also buys liquefied natural gas (LNG) from suppliers including Qatar, Nigeria, Algeria and the United States.
"A gas pipeline crossing the south of Turkey in theory makes sense," said energy expert Necdet Pamir of Cyprus International University. 
Turkey consumed 48 billion cubic metres of gas in 2020. This reached 60 billion in 2021 and is estimated to be 62-63 billion this year, he said.
"We need alternative gas supplies and new agreements are in Turkey's interests as long as the circumstances including the financing are ripe," Pamir added.
The Turkish option has reappeared on the agenda especially after the United States snubbed an eastern Mediterranean pipeline aimed at transferring natural gas from Israeli waters to Europe via Cyprus and Greece. That project excluded Turkey.
Turkey sees the gas project with Israel as more feasible than the EastMed pipeline despite the challenges. 
"It is not a project that begins today and ends tomorrow," a Turkish official told AFP. 
"It's difficult but it's reasonable and feasible, especially compared to the Greece-led EastMed," the official, who wished to remain anonymous, said.
With the basic economics of the Turkey-Israel pipeline still being questioned, some experts indicate LNG is a desirable, cheaper option.
"Beyond the politics, and the issue of Cyprus, land-based LNG terminals make more sense," Stein said. "Financially, and it's easier politically."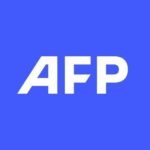 With 2,400 staff representing 100 different nationalities, AFP covers the world as a leading global news agency. AFP provides fast, comprehensive and verified coverage of the issues affecting our daily lives.
Workers strike at world's largest copper producer, Chile's Codelco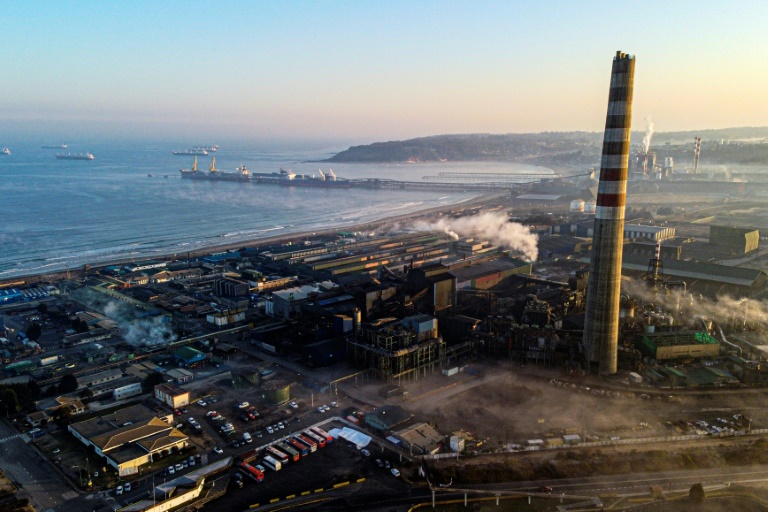 Workers at Chile's state mining company Codelco, the largest producer of copper in the world, went on an "indefinite" strike on Wednesday, unions said, protesting the closure of a foundry in one of the country's most polluted regions.
Codelco announced last week that it would close the Ventanas foundry in the towns of Quintero and Puchuncavi.
The Copper Workers Federation (FTC) released a statement saying there was "full support for this paralyzation (of work) in solidarity with the workers at the Ventanas division" from Codelco's other divisions.
FTC president Amador Pantoja told a local television station the strike will cost Codelco — which produces around eight percent of the world's copper amounting to 10-15 percent of Chile's GDP — $20 million a day.
However, Finance Minister Mario Marcel contested that figure.
"For those figures to be correct, all Codelco operations would have to be paralyzed abruptly without this production being recovered in the future and none of those things are happening right now," said Marcel.
"There is no paralyzation of operations, there's a disruption of access by groups of workers."
The FTC represents around 14,000 Codelco workers and another 40,000 external contractors, according to Pantoja.
Unions described the closure of the Ventanas foundry, located around 140 kilometers west of the capital Santiago, as "arbitrary," and are demanding the government invests $54 million to bring the plant up to the highest environmental standards.
– 'Standards very low' –
The entrance to Ventanas was blocked by burning roadblocks and dozens of workers waving Chilean flags on Wednesday.
"No to closure, yes to investment," read one banner.
Spokeswoman Camila Vallejo said the government "remains open to dialogue" but that it was focused on "a more sustainable model of development."
"Our standards are very low and if we truly want to meet our environmental commitments we have to be guided by" World Health Organization standards, she added.
Codelco's decision comes after an incident on June 9 when 115 people, mostly school children, suffered sulphur dioxide poisoning released by heavy industry, provoking the closure of schools in the area.
It was the second such incident in a matter of just three days.
Sulphur dioxide is a classic air pollutant usually linked to the burning of fossil fuels.
Greenpeace described the area around the Ventanas plant as "Chile's Chernobyl" following a serious incident in 2018 when around 600 people in Quintero and Puchuncavi received medical treatment for symptoms such as vomiting blood, headaches, dizziness, paralysis of their extremities and strange red marks on children's skin.
Last week, President Gabriel Boric hit out at Chile's record on polluting the environment.
"We don't want any more areas of (environmental) sacrifice," he said.
"There are now hundreds of thousands of people who live in our country exposed to severe degradation of the environment that we have provoked or allowed and, as a Chilean, that makes me feel ashamed."
Pollution accumulated in the area of Quintero and Puchuncavi, home to around 50,000 people, after the government decided in 1958 to convert it into an industrial center that now hosts four coal-fired power stations and oil and copper refineries.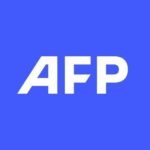 With 2,400 staff representing 100 different nationalities, AFP covers the world as a leading global news agency. AFP provides fast, comprehensive and verified coverage of the issues affecting our daily lives.
New antibody therapies fight cancer, drum up investment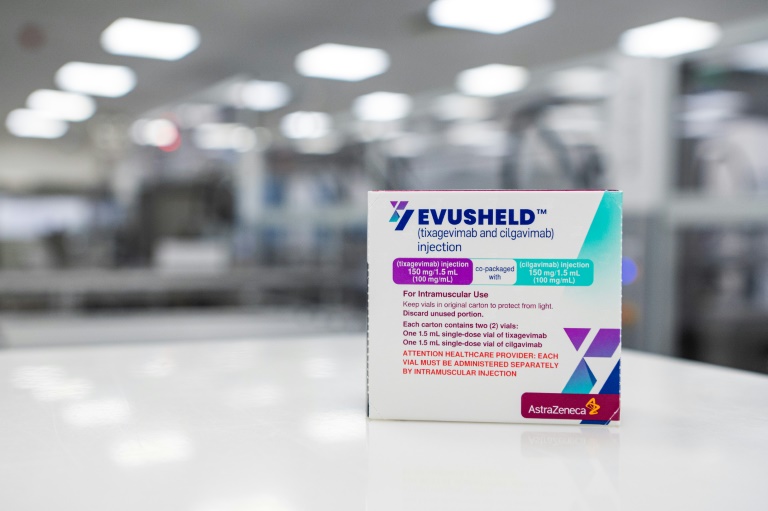 Antibody therapies are offering promising treatment breakthroughs for cancer and other illnesses, generating greater investor interest more than 20 years after they were first commercialised.
Antibodies are proteins that recognise foreign substances, known as antigens, attaching themselves to them to alert the rest of the human immune system.
In 1975, scientists Georges Koehler and Cesar Milstein discovered how to produce them in a laboratory, which later earned them a Nobel Prize for medicine. Dozens of synthetic antibodies have since been developed.
New antibody treatments to be used with chemotherapy have arrived on the scene in recent years.
Most recently, a clinical trial of an antibody developed by pharmaceutical groups Daiichi Sankyo and AstraZeneca caught the attention of leading cancer specialists gathered at the American Society of Clinical Oncology's annual congress in Chicago this month.
The treatment, Enhertu, was already authorised for breast cancer patients who had large amounts of a protein called HER2. 
The antibody also performed well in patients with smaller quantities of the protein — increasing the number of people who could benefit.
The antibody latches onto the surface of a cancer cell whose receptors no longer work and the cell then "digests" the receptors to recycle them, activating the chemotherapy, explained cancer specialist William Jacot.
"We hadn't seen such progress, in terms of survival, with a chemotherapy treatment for dozens of years," said Jacot, a professor at the Montpellier Cancer Institute in southern France.
Although antibody therapy technology has a complex production process, it is less difficult to implement than new treatments using cellular therapy.
Antibodies can be used in different ways to fight cancer. They can target and destroy the proteins necessary to produce cancer cells or act to regulate the immune response.
French biotech firm Inatherys is in the first stage of clinical trials of an antibody treatment for leukaemia, its boss Pierre Launay said.
He said the company's antibody will be designed act as a "guided missile" and target a receptor that lets iron enter cancer cells, which need the substance. 
The antibody will then release a poison within the cell to destroy it.
Some antibody treatments are being used preventively while others are treatments. For example, AstraZeneca's Evusheld antibody treatment is used preventively to ward off Covid-19, while Xevudy by British company GSK is used as a treatment.
Treatments are also being developed for inflammatory diseases, which are also a major killer. 
– Booming market –
The promising announcements have triggered interest beyond the scientific community and a flood of investment. French biotech firm ImCheck Therapeutics recently raised almost 100 million euros ($106 million) for an antibody treatment in development.
Pharmaceutical giants are also prepared to spend big to ensure they do not miss out. French company Sanofi bought Belgian biotech firm Ablynx and its mini antibodies, nanobodies, for almost four billion euros in 2018.
Dupixent, Sanofi's flagship immunotherapy antibody medication, earned more than five billion euros for the pharma giant last year, and Keytruda, an oncological treatment by US firm MSD, generated more than $17 billion in 2021.
According to predictions by research firm Market Data Forecast, the market could grow to reach $249 billion in three years' time.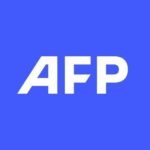 With 2,400 staff representing 100 different nationalities, AFP covers the world as a leading global news agency. AFP provides fast, comprehensive and verified coverage of the issues affecting our daily lives.
Troubled Canada pipeline no longer profitable: budget watchdog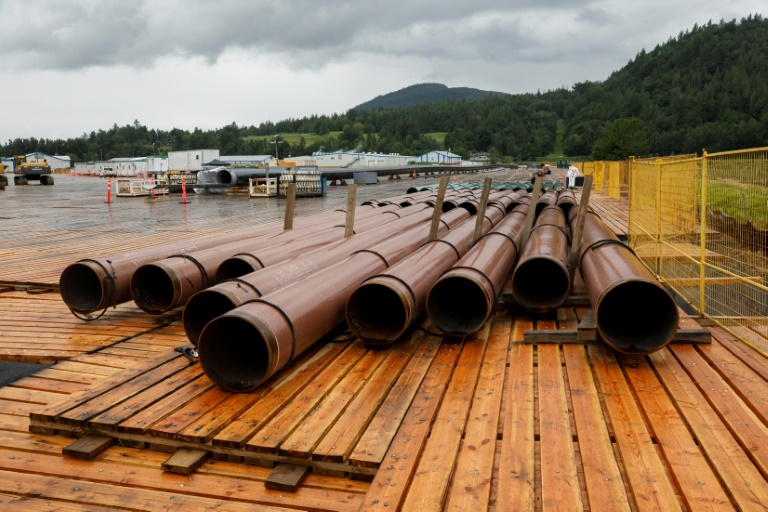 The controversial Trans Mountain pipeline expansion project, now under construction in western Canada after being nationalized, is no longer profitable as costs have spiralled, Parliament's budget watchdog said Wednesday.
In a report, the office of the Parliamentary Budget Officer said a review of the project's finances found "that the government's 2018 decision to acquire, expand, operate, and eventually divest of the Trans Mountain assets will result in a net loss for the federal government."
Ottawa purchased the pipeline for Can$4.4 billion (US$3.4 billion) from Kinder Morgan four years ago to salvage the troubled expansion project.
But its current value, the PBO estimated, is only Can$3.9 billion, after construction costs soared to $21.4 billion and its completion was pushed one year to late 2023. 
The negative valuation is based on the pipeline's future cash flows over 40 years, minus construction costs.
The project is to replace an aging conduit built in 1953 to deliver 890,000 barrels of oil a day from landlocked Alberta to the Pacific coast for shipping to new markets in Asia and elsewhere.
Prior to the government taking over the project, it had been stalled by legal challenges and protests by Indigenous groups and environmental activists.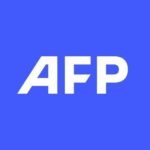 With 2,400 staff representing 100 different nationalities, AFP covers the world as a leading global news agency. AFP provides fast, comprehensive and verified coverage of the issues affecting our daily lives.