Turkey shows off drones at Azerbaijan air show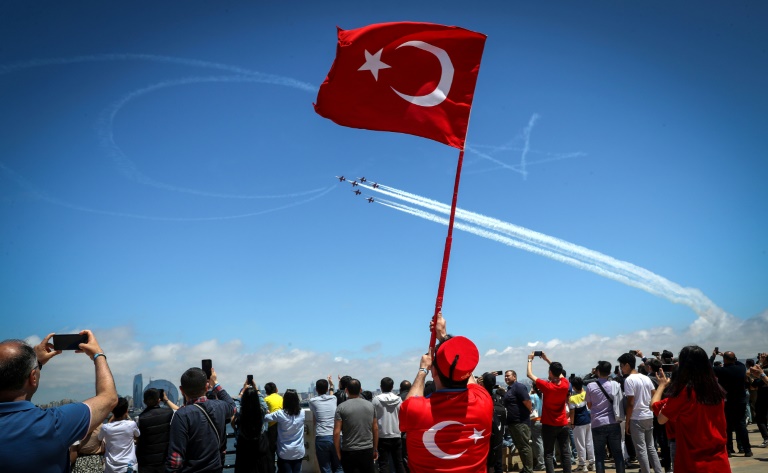 Looping in the air at lightning speed, Turkish drones like those used against Russian forces in Ukraine draw cheers from the crowd at an air show in Azerbaijan.
Turkey is showcasing its defence technology at the aerospace and technology festival "Teknofest" that started in Azerbaijan's capital Baku this week.
Turkish President Recep Tayyip Erdogan is expected to attend on Saturday.
Turkey's TB2 drones are manufactured by aerospace company Baykar Defence, where Erdogan's increasingly prominent son-in-law Selcuk Bayraktar is chief technology officer.
On Wednesday, Bayraktar flew over Baku aboard an Azerbaijani air force Mikoyan MiG-29 plane. One of his combat drones, the "Akinci", accompanied the flight. 
A video showing Bayraktar in command of the warplane, dressed in a pilot's uniform decorated with Turkish and Azerbaijani flag patches, went viral on social media. 
"This has been a childhood dream for me," Bayraktar told reporters after the flight. 
– Proximity to 'threats' –
Turkey's drones first attracted attention in 2019 when they were used during the war in Libya to thwart an advance by rebel commander, General Khalifa Haftar, against the government in Tripoli. 
They were then again put into action the following year when Turkey-backed Azerbaijan in recapturing most of the land it lost to separatist Armenian forces in the disputed Nagorno-Karabakh region. 
Azerbaijani audience members at the aviation festival applauded during a display of TB2 drones, which are now playing a prominent role against invading Russian forces in Ukraine.
A senior official from the Turkish defence industry said his country was facing a wide spectrum of "threats", including the Kurdistan Workers' Party (PKK) and Islamic State group jihadists.  
The PKK is listed as a terror group by Ankara and its Western allies.
But with NATO allies — including the United States — having imposed embargoes on Turkey, Ankara was forced to take matters into its own hands to build defence equipment, the official told AFP.
"The situation is changing now with the war in Ukraine," the official said.
Turkey has been looking to modernise its air force after it was kicked out of the F-35 fighter jet programme because of its purchase of Russia's S-400 missile defence system.
But Ankara's role in trying to mediate an end to the Ukraine conflict through direct negotiations may have helped improve its relations with Washington in the past months.
In April, US President Joe Biden's administration said it now believed that supplying Turkey with F-16 fighter jets would serve Washington's strategic interests.
– Exports to 25 countries –
Michael Boyle, of the Rutgers University-Camden in the United States, said Turkish drones such as Bayraktar TB2 drones were "increasingly important to modern conflicts because they have spread so widely".
For years, leading exporters like the United States and Israel limited the number of countries they would sell to, and also limited the models they were willing to sell, he told AFP. 
"This created an opening in the export market which other countries, notably Turkey and China, have been willing to fill," added the author of the book "The Drone Age: How Drone Technology Will Change War and Peace".
The Turkish official said Turkey has been investing in the defence industry since the 2000s, but the real leap came in 2014 after serious investments in advanced technologies and a shift towards using locally made goods. 
While Turkey's export of defence technologies amounted to $248 million in early 2000, it surpassed $3 billion in 2021 and was expected to reach $4 billion in 2022, he said. 
Today Turkey exports its relatively cheap and effective drones to more than 25 countries.
Boyle said these drones could be used "for direct strikes, particularly against insurgent and terrorist forces, but also for battlefield reconnaissance to increase the accuracy and lethality of strikes". 
"So they are an enabler of ground forces, and this makes them particularly useful for countries like Ukraine which are fighting a militarily superior enemy," he said.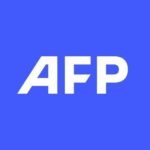 With 2,400 staff representing 100 different nationalities, AFP covers the world as a leading global news agency. AFP provides fast, comprehensive and verified coverage of the issues affecting our daily lives.
Asian markets extend rally as rate hike fears subside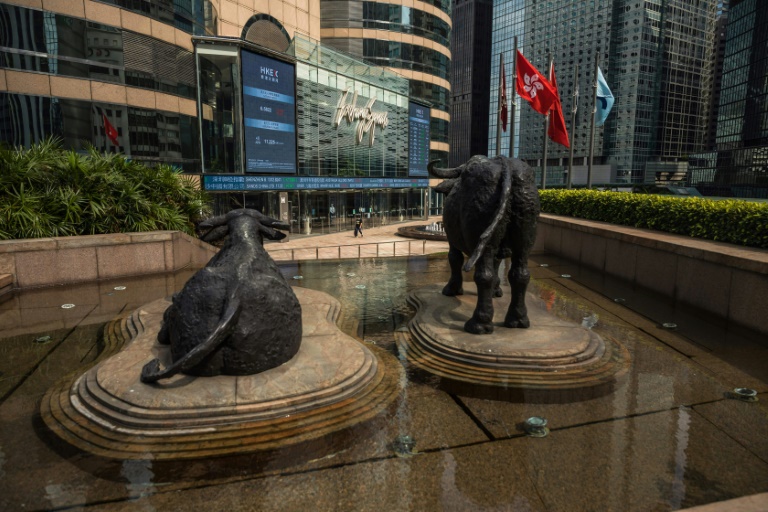 Asian markets rallied again Monday, building on last week's advances and following a strong performance on Wall Street as speculation that inflation may have peaked tempered expectations about central bank interest rate hikes.
With prices surging at a pace not seen in a generation, finance chiefs have been forced to lift borrowing costs and wind back their ultra-loose monetary policies in recent months, sending a chill across trading floors.
But a string of weak data has led many investors to believe that inflation may have plateaued or is about to, giving room for banks to be less hawkish.
The prospect that rates will not go as high as initially expected helped send Wall Street stocks higher Friday, with the S&P 500 and Nasdaq ending up more than three percent.
And Asia continued last week's rally.
Hong Kong led gainers, climbing more than two percent thanks to a strong performance in Chinese tech firms. Indications that China's crackdown on the sector could be coming to an end added to the upbeat mood in the city.
Tokyo, Shanghai, Seoul, Singapore, Sydney, Manila and Wellington were also well up.
"Market conviction that perhaps the Fed won't now hike rates as aggressively as previously feared and/or that rate cuts before the end of 2023 are now an even more realistic prospect if recession-like conditions lay ahead, have had a big hand in last week's improvement in risk sentiment," said National Australia Bank's Ray Attrill.
He added that the rally had helped pare about two-thirds of the losses suffered in a painful sell-off from June 9-16.
While Fed chiefs continue to flag further big interest rate hikes in the pipeline, expectations for a prolonged period of increases have waned, which has in turn taken some heat out of the dollar.
Bitcoin has also won some support, after falling to as low as $17,600 last week for the first time since December 2020.
"There's a feeling that things aren't as bad as we thought they were going to be," Carol Pepper, of Pepper International, told Bloomberg Radio.
"There's a hope that perhaps we've oversold, perhaps there's not going to be a recession," she said.
– Key figures at around 0230 GMT –
Tokyo – Nikkei 225: UP 1.0 percent at 26,768.77 (break)
Hong Kong – Hang Seng Index: UP 2.7 percent at 22,297.74
Shanghai – Composite: UP 0.8 percent at 3,377.22
Dollar/yen: DOWN at 134.63 yen from 135.17 yen late Friday
Pound/dollar: UP at $1.2282 from $1.2280
Euro/dollar: UP at $1.0563 from $1.0559
Euro/pound: UP at 86.01 pence from 85.95 pence
West Texas Intermediate: DOWN 0.2 percent at $107.41 per barrel
Brent North Sea crude: FLAT at $113.10 per barrel
New York – Dow: UP 2.7 percent at 31,500.68 (close)
London – FTSE 100: UP 2.7 percent at 7,208.81 (close)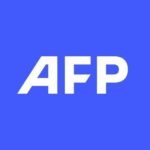 With 2,400 staff representing 100 different nationalities, AFP covers the world as a leading global news agency. AFP provides fast, comprehensive and verified coverage of the issues affecting our daily lives.
In protest-hit Ecuador, shortages of key goods start to bite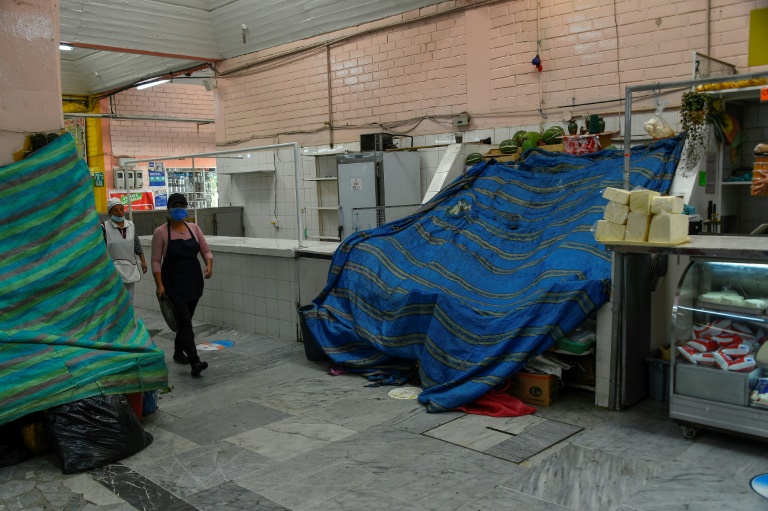 Holding rotten peppers in her hands, Mariana Morales says she has been unable to open her stall at the Santa Clara market north of Ecuador's capital Quito for a week.
Usually overflowing with fruits and vegetables, the market now is home to tarp-covered display cases, empty trays and deserted stalls — the effects of two weeks of nationwide Indigenous-led protests that are being felt far and wide.
In Guayaquil, the country's second largest city, Andean produce such as potatoes and corn are already in short supply.
"The situation is difficult because there is no one left to bring food from the highlands," said Rosa, an Indigenous woman who has sold vegetables in a port market in the southwestern city for 15 years.
An estimated 14,000 protesters are taking part in the nationwide show of discontent against rising hardship, particularly increased fuel prices, in an economy dealt a serious blow by the coronavirus pandemic.
The ironic side effect of their demonstrations has been a worsening of several economic factors: rising prices, shortages and deserted markets.
While the largest mobilization has by far been in the capital, where the number of protesters is close to 10,000 — numerous checkpoints and barricades block the main roads throughout the country, in particular on the vital Panamerican highway.
The country's energy ministry warned Sunday that those roadblocks and barricades could end up forcing a halt to oil production within 48 hours, which would be a dire development for an economy depending on oil exports.
– 'Everything is too expensive' – 
Since the beginning of the roadblocks, Guayaquil's only wholesale market has been out of stock.
The supply center normally receives nearly 3,000 truckloads of food from the Andean highlands every day, but that figure has dropped by almost 70 percent.
In Quito, where main access roads are blocked intermittently, authorities are trying to organize protection for trucks by the army and police. 
On Thursday, an attack on one of these conveys left 17 soldiers injured.
Santa Clara, like five other markets in the capital, was forced to close for several days and only partially resumed operations on Saturday.
"The peppers were brand new and now it's all wasted," Morales said, plunging her fingers into the rotten produce.
Despite the ruined vegetables, the 69-year-old has not gone to the wholesale market to stock back up due to the explosion in prices, explaining: "A bag of carrots that used to cost $25 is now worth $100."
Consumers are finding it difficult to afford a number of products, from eggs to chicken to cooking fuel.
Morales said it gives her a "guilty conscience" to charge customers a dollar for just one green onion stalk.
Silvana Quimi, a housewife in Guayaquil where food prices have doubled in one week, said that now "everything is too expensive."
"Before, I was sold a kilo of tomatoes for half a dollar, now it costs me a dollar."
Things are similar in the capital where a bunch of bananas, which used to cost $1.00, now costs $2.00. 
"What is available costs an arm and a leg," said Agustin Pazmino, a 56-year-old trader.
Conservative President Guillermo Lasso "during his campaign promised us heaven, but we live in hell," he said.
A no-confidence hearing over what opposition lawmakers say is Lasso's role in the protests resumed in Congress for a second day late Sunday. Five people have died so far. 
The National Assembly will eventually vote on whether to oust Lasso, a former banker who took power a year ago.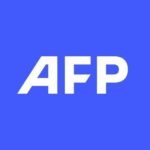 With 2,400 staff representing 100 different nationalities, AFP covers the world as a leading global news agency. AFP provides fast, comprehensive and verified coverage of the issues affecting our daily lives.
Menswear regains its muscle at Paris Fashion Week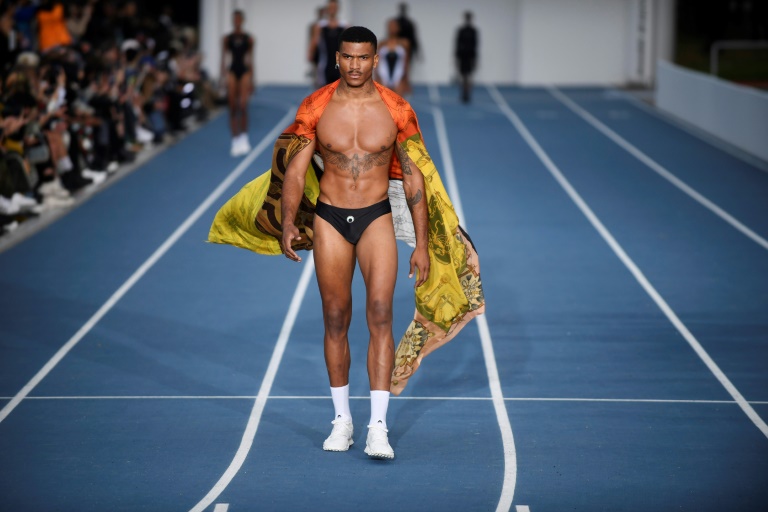 Menswear proved to be in reinvigorated form as Paris Fashion Week ended on Sunday, with spectacle, innovation and the return of big-name designers to the catwalk.   
The week was set to conclude with the surprise return of Hedi Slimane, the former Dior and Saint Laurent designer, now with French brand Celine. Just two years ago he announced he was done with the official fashion calendar.
Slimane — who became hugely influential as the stylist behind bands such as The Libertines and Daft Punk in the 2000s — has not presented a live show in Paris since February 2020. He had dismissed them as "obsolete", preferring to present collections with videos shot in luxurious French locales. 
He gave no explanation for his reappearance on the catwalks, but he returns when there is a sense of a renaissance in menswear.
– 'A boom' –
The past few seasons have often seen men's and women's shows merging into one — with London Fashion Week doing away with the distinction altogether. 
But this week in Paris seemed to reaffirm the divide, with houses wanting to boost their focus on menswear at a time when demand is booming.  
US designer Matthew Williams presented his first-ever standalone menswear show for Givenchy this week.
"It's good to give space to men and women, to each and everyone their platform to tell a story," Williams told fashion site WWD. "There's more room for more looks."
His show was grounded in real-life styles from his native California, he said, with a lot of utilitarian knee-length shorts, cargo trousers and relaxed knitwear — much of it in monochrome with a few splashes of pastel colours. 
"Commercially, menswear is a market that has developed a lot with a particularly strong dynamic in Asia that has created a boom for pret-a-porter men's designers," said Serge Carreira, fashion expert at Sciences Po University. 
– 'More accessible' –
Also marking her first menswear show was France's Marine Serre, one of the biggest names to emerge in recent years. 
The 30-year-old has made sustainability and inclusivity central to her brand, and that was evident at her sports-themed show in a stadium outside Paris on Saturday. 
Many pieces were upcycled from old scarves and linen — that had been turned into everything from speedos to flags and leotards. 
The models came in all shapes and sizes, from children to older people, alongside celebrities such as ex-footballer Djibril Cisse and Paralympic gold medallist Alexis Hanquinquant, as well as Madonna's daughter Lourdes Leon in one of the house's trademark moon-patterned bodysuits. 
"Thirty percent of our sales have been for menswear in the last collections — we're not at 50/50 but we do quite a bit of men's and we have no intention of doing less," Serre told AFP after the show.
"Upcycling is quite rare in men's but the locker-room lends itself very well to it," she added. 
"These are shapes that are less complex: it's easier and we can have better prices that mean it is more accessible for everyone to wear upcycled pieces." 
Meanwhile, familiar names also made a mark this week. 
Dior took inspiration from the childhood Normandy home of the label's founder, with a flower-filled garden runway and some straw hats and chic outdoor loungewear among the outfits. 
Hermes was also in a relaxed, pastel-infused mood, which designer Veronique Nichanian told AFP was inspired by "lightness, comfort, fun and colours that pop."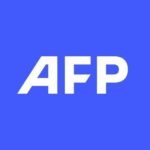 With 2,400 staff representing 100 different nationalities, AFP covers the world as a leading global news agency. AFP provides fast, comprehensive and verified coverage of the issues affecting our daily lives.