Twitter adds warning labels to false Ukraine war posts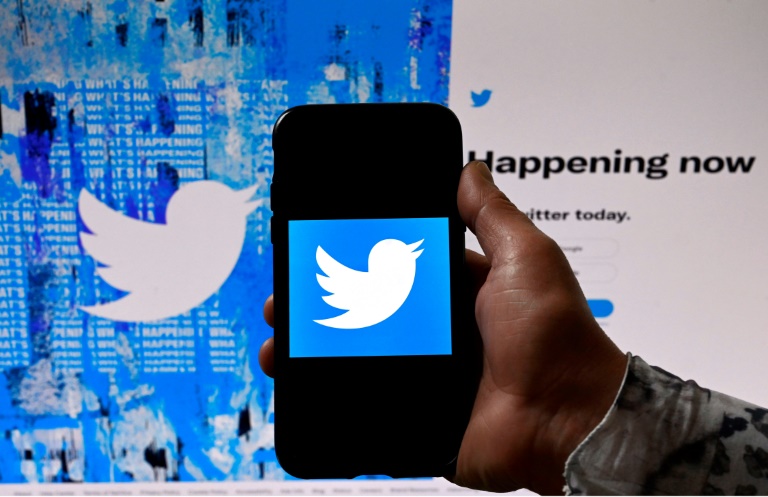 Twitter on Thursday said it will put warning labels on demonstrably false posts about Russia's war in Ukraine under a new "crisis misinformation policy."
Tweets violating the new rule will be hidden behind messages saying that misleading information in the posts could cause real-world harm, said Twitter head of safety and integrity Yoel Roth.
Twitter users will then have to click on a link to see an offending post.
"While this first iteration is focused on international armed conflict, starting with the war in Ukraine, we plan to update and expand the policy to include additional forms of crisis," Roth said in a blog post.
Examples of the kinds of posts that would merit warning labels included false reports about what is happening on the ground and how the international community is responding.
Twitter said it will make a priority of adding warning labels to tweets from high-profile accounts such as state-affiliated media outlets, governments, and users whose identities have been verified.
"Conversation moves quickly during periods of crisis, and content from accounts with wide reach are most likely to rack up views and engagement," Roth said.
He added that the new policy will guide Twitter's efforts "to elevate credible, authoritative information, and will help to ensure viral misinformation isn't amplified or recommended by us during crises."
The content moderation move comes as Twitter faces the prospect of being bought by billionaire Elon Musk.
The controversial Tesla chief openly advocates for anyone to be able to say whatever they want on Twitter, no matter how untrue, as long as it doesn't break the law.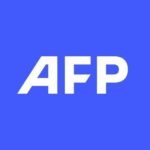 With 2,400 staff representing 100 different nationalities, AFP covers the world as a leading global news agency. AFP provides fast, comprehensive and verified coverage of the issues affecting our daily lives.
Layoffs and exits: Firms in China teeter under zero-Covid pressure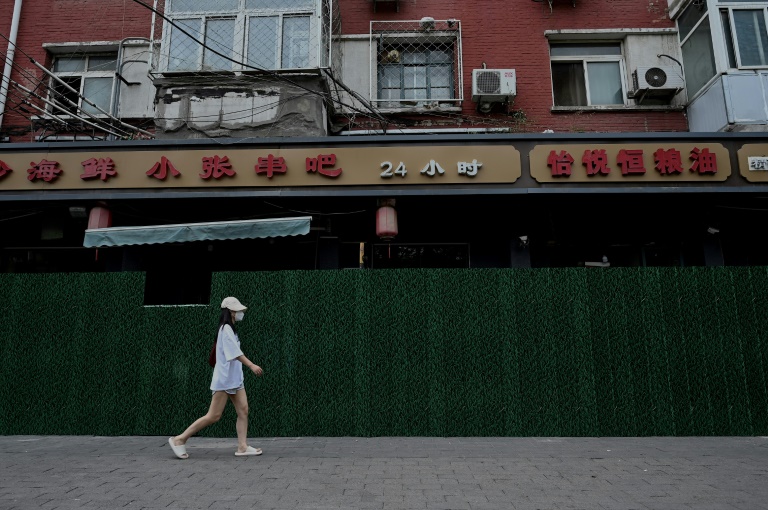 Fiona Shi lost her job twice during the pandemic — first, in 2020 when Covid ravaged the travel industry, and then this year as China's strict virus controls hammered businesses in the world's number two economy.
China is the last major economy welded to a zero-Covid strategy — putting firms and workers at risk of snap lockdowns, freezing activity in the services sector and tangling supply chains crucial for factories to sell their goods.
As the country battles its worst outbreak since 2020, its urban jobless rate has surged to the highest level in two years and the pain is being felt by both blue- and white-collar workers.
"Many places say they are not recruiting people aged above 35," said Shi, 38, who pointed to the difficulty of returning to entry-level positions after managerial roles.
She worked in a management role in the hospitality industry in 2020 when the coronavirus brought nearly all travel to a halt as governments imposed social distancing and movement restrictions.
Two years later, the Beijinger found herself in the same position after losing her job at a multinational firm.
"The pandemic has also made it harder… many places have frozen headcounts," she told AFP. "I'm really anxious."
Months of unpredictable Covid restrictions — including snap lockdowns and severe travel curbs — have hit dozens of cities from business hub Shanghai to the northern breadbasket province of Jilin.
An American Chamber of Commerce survey released this week showed that almost all respondents cut their revenue projections, while in a separate study 11 percent of European firms said they would downsize their China operations because of Covid measures.
Domestic firms have also been tightening their purse strings.
Ride-hailing platform Caocao Chuxing has let go of staff, with Chinese media reports pegging the proportion at 40 percent.
Some staff at e-commerce giant Alibaba were also reportedly asked to leave, according to state outlet Legal Daily.
– 'The situation is grim' –
The imposition of restrictions to stamp out Covid outbreaks this year has intensified pressure on firms already grappling with a slowdown in the economy and regulatory crackdowns on sectors including property and tech.
Bai, 27, told AFP she was laid off by a US tech company that was preparing to end its business in China.
"In some ways, we saw it coming," she said, only giving her surname. "Its China operations have been losing money."
"It's not the first to leave the China market and won't be the last."
Beijing-based Bai said it was the second time she lost her job because of the pandemic.
In 2020, as the virus raged in China, she was let go by a cruise line operator over fears tied to her nationality, she said.
Andrea Zhang, 24, who handled events planning, said his employer shuttered its clothing shops in March and April when outbreaks flared this year.
"Our bosses wanted to understand the situation at various stores (across the country) but realised they could not due to quarantine requirements," said Zhang.
The company eventually closed its offline operations, and Zhang left.
Around 1.3 million entities cancelled their business registrations in China in March alone, a 24 percent spike on-year, according to official numbers.
With President Xi Jinping repeatedly backing the government's zero-Covid strategy, observers do not expect authorities to pivot away from it even as the economy suffers.
But the restrictions have made life unbearable for some.
"Working from home, especially in an industry such as ours known for overtime practices, has made work-life boundaries even more blurred," said Ning, who works in marketing at a tech firm in Beijing and only gave his surname.
The 26-year-old typically left work around 11 pm.
But his hours stretched past midnight and into weekends after the capital ordered people in his district to stay home last month as Covid cases surged.
"I was too exhausted, and left my job," Ning said.
He has since submitted more than 200 job applications. Only three of these translated into job interviews.
"The situation is grim," Ning told AFP. "But we will have to find a way to survive."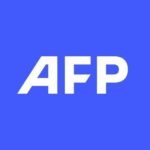 With 2,400 staff representing 100 different nationalities, AFP covers the world as a leading global news agency. AFP provides fast, comprehensive and verified coverage of the issues affecting our daily lives.
Central banks walk inflation-recession tightrope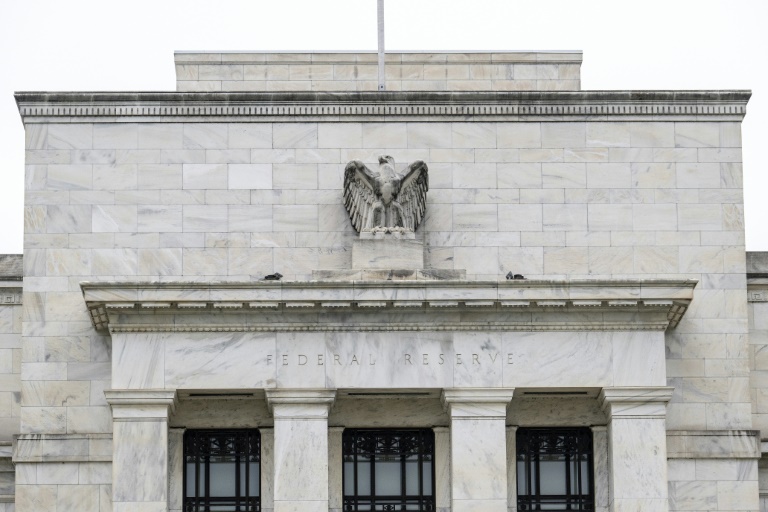 Central banks have ramped up their battle against runaway inflation, a necessary remedy that could have the adverse side effect of tipping countries into recession, analysts say.
Just this past week, the US Federal Reserve announced its biggest interest rate hike in almost 30 years, followed by the fifth straight increase by the Bank of England and the first in 15 years in Switzerland.
"This week was a first. The craziest in my experience," said Frederick Ducrozet, chief economist at Pictet Wealth Management.
The moves rattled stock markets as investors fear that while the rate increases are needed, they could put the brakes on economic growth if the tightening of monetary policy becomes too aggressive.
"Recessions are increasingly likely as central banks race to dramatically raise rates before inflation spirals out of control," said Craig Erlam, an analyst at online trading platform OANDA.
Capital Economics, a research group, said it does not anticipate a recession in the United States.
"But the Fed is deliberately tempering demand in order to reduce price pressures. This is a difficult line to tread and there is clearly a risk that it goes too far and the economy tips into recession," it said in a note.
Emerging countries could be collateral victims from rate hikes. The dollar rises when the US Fed raises its rates.
"A strong dollar will complicate (debt repayments) of countries with deficits, which borrow often in that currency," Ducrozet said.
– Swiss surprise –
Central banks had insisted last year that inflation was only "transitory" as prices were driven up by bottlenecks in supply chains after governments emerged from lockdowns.
But energy and food prices have soared in the wake of Russia's invasion of Ukraine, pushing inflation higher and prompting economists to lower the world's growth prospects for this year.
This has left central banks with no other choice but to move more aggressively than planned.
Australia's central bank raised rates more than expected earlier this month while Brazil last week lifted its benchmark rate for the 11th straight time. More hikes are looming in the United States and Europe.
But it is the Swiss National Bank that caused the biggest shock on Thursday when it announced a rate increase of 0.5 percentage points, the first since 2007.
The SNB had focused on keeping the Swiss franc from being too strong until now.
"The actions of the SNB are notable in that they mark a significant shift in policy (away) from a very dovish position," said Michael Hewson, chief market analyst at CMC Markets UK.
The European Central Bank has been slower to act than its peers. It is putting an end to its massive bond-buying scheme and will finally raise rates next month for the first time in a decade.
The eurozone faces another problem: The yields paid by its governments to borrow money have surged, with indebted countries such as Italy being charged a premium compared to Germany, a safer bet for investors.
This "spread" revived memories of the eurozone's debt crisis, prompting the ECB to hold an emergency meeting on Thursday after which it said it would design a tool to prevent further stress in the bond market.
The Bank of Japan bucked the global trend on Friday as it stood by its decision not to raise its rate, sending the yen close to the lowest level against the dollar since 1998.
But even the Bank of Japan could adjust its policy, said Stephen Innes, managing partner at SPI Asset Management.
"BoJ members are considering public dissatisfaction with inflation and the rapid depreciation of the yen," Innes said.
"While they plan to maintain the current easing policy, they may look to make some tweaks to support the currency," he said.
– No immediate fix –
Consumers will have to be patient before they see the rate hikes have an effect on prices.
ECB chief Christine Lagarde said it bluntly when announcing plans for a rate increase next month: "Do we expect that July interest rate hikes will have an immediate effect on inflation? The answer to that is no."
Central banks do not have control over some of the problems that are lifting inflation, such as soaring energy and food prices, and the supply chain snarls.
Capital Economics said energy and food prices accounted for 4.1 percentage points of the 7.9 percent rise in consumer prices in major advanced economies over the past year.
It expects oil, gas, and agricultural commodity prices to start falling later this year, which would bring inflation down sharply, but core inflation rates will remain elevated.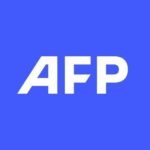 With 2,400 staff representing 100 different nationalities, AFP covers the world as a leading global news agency. AFP provides fast, comprehensive and verified coverage of the issues affecting our daily lives.
Warehouse business catches fire, boosted by pandemic, e-commerce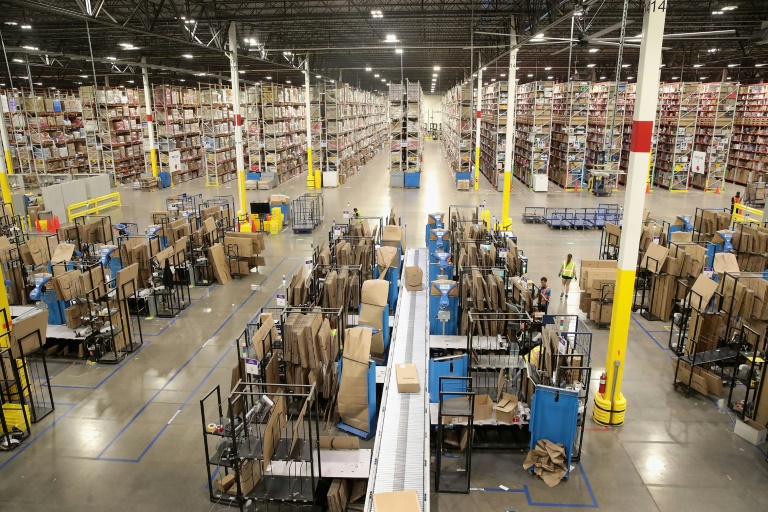 The rise of e-commerce and the logistical nightmare created by the Covid-19 pandemic have caused a surge in demand for warehouse space in the United States, and big investment funds have taken note.
"It's been a tremendous struggle to find the appropriate location for clients," said Michael Schipper of Blau & Berg, a commercial real estate specialist in New Jersey and New York.
Available space has been dwindling steadily for a year and a half, and the vacancy rate is now 3.4 percent, although developers delivered 90 million square feet of new warehouse space in the first three months of the year, according to commercial real estate firm Jones Lang LaSalle.
Demand is so strong that purchase prices have tripled or quadrupled in just six years in northern New Jersey. 
Nationally, average rental costs have jumped 22 percent in two years, according to analytics firm Beroe. 
"Demand for space from logistics and distribution activities driven by e-commerce industry" is the major factor in the US market, according to Beroe, which notes that demand has exceeded supply for 18 months. 
In addition, unlike traditional storage sites, fulfilling online orders requires technologically advanced warehouses, said Mark Manduca, chief investment officer at GXO, a supply chain management company.
Beroe said this equipment, which requires massive investments, allows firms "to improve warehouse efficiency and to speed up warehouse activities to meet the same-day delivery demands." 
Pioneered by Amazon, other retailers were obliged to scramble to catch up to the new standard of immediate delivery set by the Seattle-based online sales giant.
In recent years, a lot of those companies have been rapidly ramping up their own e-commerce efforts, Manduca said. 
"Those are the people that are really driving that demand for last mile warehousing," he said.
The demands of instant delivery have forced many sellers to acquire multiple storage locations to get closer to customers, especially in urban areas where real estate was already expensive.
The coronavirus pandemic accelerated that trend, as e-commerce sales surged by 56 percent between early 2020 and early 2022.
– A correction coming?-
Another pandemic effect was the logistical mess caused by Covid-lockdowns and health restrictions. 
That revealed storage capacity "in the wrong place, supply chain issues, and more recently, inventory rebuilds that have kind of almost overshot to a certain degree," Manduca said.
To address those issues, he says, many companies are "now looking at facilities closer to home, which is naturally increasing the demand for warehousing," he said. 
Amid the rise in demand, private equity firm Blackstone has invested heavily in the sector, and currently owns $170 billion worth of warehouses. It now rivals Prologis, the world's number one.
"We're also now seeing a surge in corporations increasing inventory holdings to mitigate supply chain issues" and are therefore looking for additional storage space, Blackstone President Jon Gray said in April. 
Other private equity giants, such as KKR, Carlyle, Apollo or Sweden's EQT have all bought sites to ride the wave. 
But Schipper cautions that while the warehousing industry "has a long term positive trajectory, … I think that there needs to be a pause." 
"You cannot run up in parabolic fashion forever," he said, noting that the current tightening of credit conditions also could play a role. 
One sign of a possible correction coming: Amazon's decision to sublet or renegotiate the rent for 30 million square feet of warehouse space. 
"You're going to see demand for space go down and rental rates will stop going up at the pace that they're going up. There's just not any way around it," Ward Fitzgerald, chief executive of EQT Exeter Property Group, warned in the Wall Street Journal.
"They'll continue their trajectory maybe 12 months from now, but … there's going to be a correction."
While demand could keep rising for some time, Schipper said, "The question really is how much? And for how long?  
"I don't think anybody knows the answer."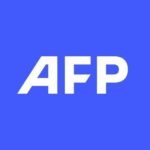 With 2,400 staff representing 100 different nationalities, AFP covers the world as a leading global news agency. AFP provides fast, comprehensive and verified coverage of the issues affecting our daily lives.