Twitter execs exit, hirings halt as Musk buy looms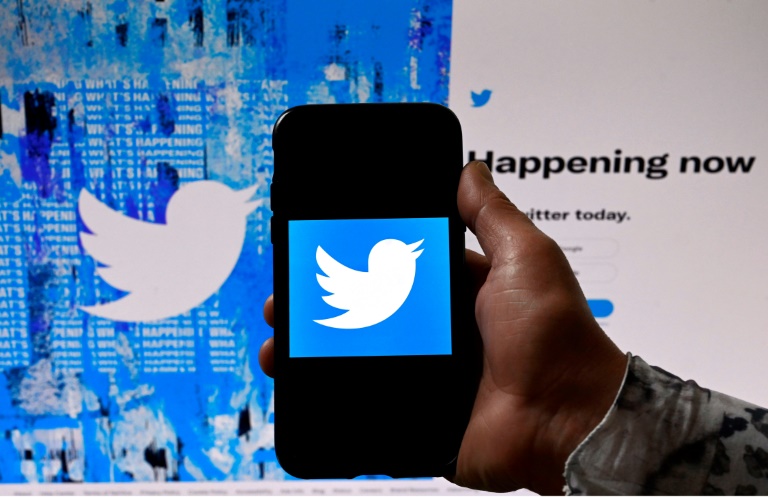 Twitter confirmed Thursday that two senior executives are heading for the exit and it has paused most hiring, as Elon Musk stands poised to become the global messaging platform's new owner.
Kayvon Beykpour, a general manager who leads research, design and engineering at Twitter, is leaving along with head of products Bruce Falck, a Twitter spokesperson told AFP.
Beykpour however said he was ousted from the San Francisco-based tech company.
"The truth is that this isn't how and when I imagined leaving Twitter, and this wasn't my decision," Beykpour, who is on paternity leave, said in a tweet.
Twitter chief Parag Agrawal "asked me to leave after letting me know that he wants to take the team in a different direction," he added.
Twitter also confirmed that, effective this week, it is pausing all hiring except for business-critical roles.
Musk's $44-billion deal to buy Twitter was announced last month but still needs the backing of shareholders and regulators.
The takeover is expected to close later in 2022, with Musk — who runs space exploration endeavor SpaceX and electric automaker Tesla — stepping in as its boss at least for a little while. 
Musk is on record saying he would lift the ban Twitter slapped on Donald Trump, contending that kicking the former US president off the platform "alienated a large part of the country."
Musk's endorsement of a Trump return triggered fears among activists that Musk would "open the floodgates of hate."
Trump has stated publicly he would not come back to Twitter if permitted, sticking instead with his own social network, Truth Social, which has failed to gain traction.
Trump was booted from Twitter and other online platforms after supporters, fired up by his tweets and speech alleging election fraud, attacked the US Capitol on January 6, 2021 in a deadly bid to stop Joe Biden from being certified as winner of the presidential election two months earlier.
Musk reasoned that permanent bans at Twitter should be rare, and reserved for accounts that are spam, scams or run by software "bots."
Activist groups have called on Twitter advertisers to boycott the service if it opens the gates to abusive and misinformative posts with Musk as its owner.
The fate of Twitter's top attorney, deemed a moral champion of the platform, has been in doubt since Musk tweeted displeasure with content moderation she had carried out.
The lawyer, Vijaya Gadde, has led efforts to battle bullying and posts that could lead to real-world harm such as the US Capitol riot.
She was involved in the decision to ban Trump, and others including removing political advertising from the app.
Biden administration cancels 3 offshore oil lease sales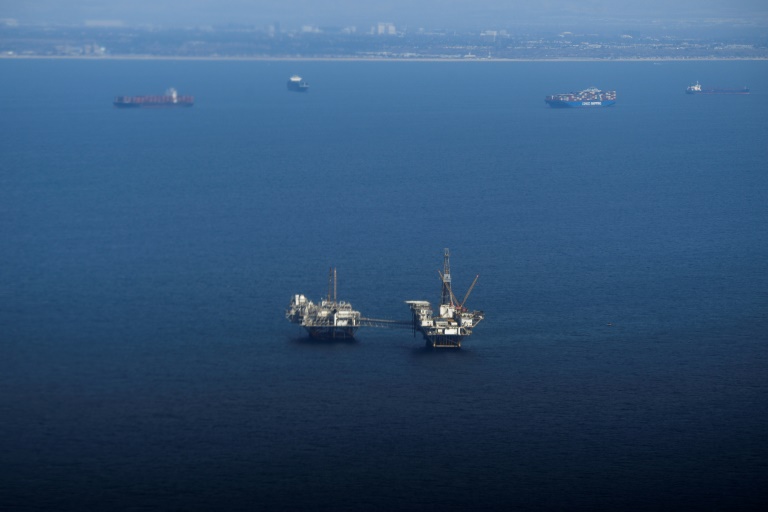 The Biden administration has scotched plans to hold three offshore oil and gas lease sales in Alaska and the Gulf of Mexico, a government spokeswoman said Thursday. 
Citing a lack of interest from the industry, the Interior Department won't offer tracts at the proposed Cook Inlet in Alaska, an agency spokeswoman said.
The department also will not undertake a pair of lease sales in the Gulf of Mexico "as a result of delays due to factors including conflicting court rulings that impacted work on these proposed lease sales," the spokeswoman said.
The action comes as polling shows US President Joe Biden struggling with low approval ratings amid consumer fury at high gasoline prices and inflation in other household staples.
Reaching first oil and gas production from a federal offshore lease typically takes at least one or two years of drilling and other work. That means the decision on the lease sales will not affect the near-term supply outlook driving commodity prices.
Still, Republican politicians and business lobby groups slammed the Biden administration's energy policy, which has emphasized the need for more green energy to address climate change.
"President Biden's administration is actively making high gas prices worse," said Senator Bill Cassidy, Republican of Louisiana.
"When we need to unleash American energy production, the Biden administration kills opportunities at every turn. The administration's actions over the past year and a half have been an all-out assault on American energy, Louisiana jobs, and families' pocketbooks."
The US Chamber of Commerce and the American Petroleum institute also blasted the decision, with the latter pointing to a problematic "pattern" in which the Biden administration "talks about the need for more supply and acts to restrict it."
But the Alaska Wilderness League called the development "great news for Alaska," touting it as a "huge win for the environment, our climate, and endangered Cook Inlet belugas."
US Senate set to confirm Powell for second term as central bank chief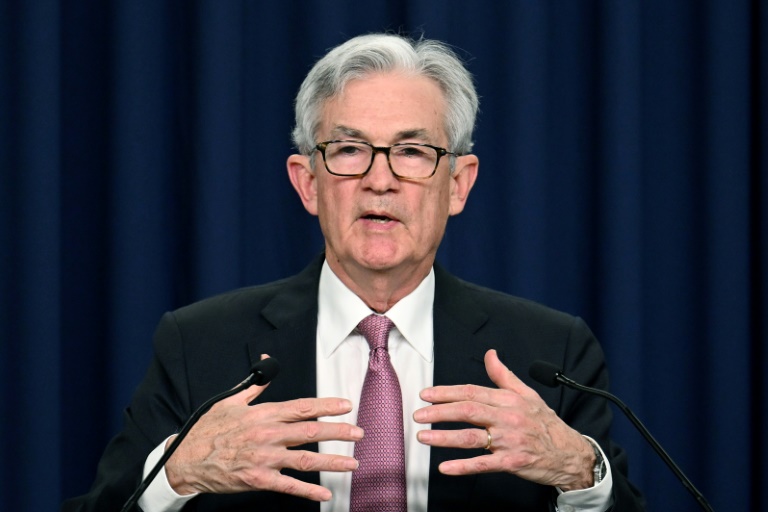 The US Senate was poised Thursday to confirm Jerome Powell to a second term as head of the Federal Reserve, as the central bank works to crush soaring inflation.
The vote will come as inflation has hit a 40-year high, fueled by the conflict in Ukraine and ensuing sanctions imposed on Russia, as well as Covid-19 restrictions in China that have raised concerns the global supply snarls may worsen.
Powell, a Republican who enjoys broad bipartisan support, has continued at the helm of the central bank although his first term officially expired February 4.
His confirmation was delayed by a drawn-out process to approve Lisa Cook to join the Fed board — the first Black woman to serve in the post — who was finally confirmed on Tuesday with only Democratic votes.
The vote on Powell comes the day after the upper house of Congress approved the nomination of Philip Jefferson of Davidson College, marking the first time the Fed board has had more than one Black governor.
US President Joe Biden, whose popularity has taken a hit from the soaring inflation and record gasoline prices, has said repeatedly that tackling the issue is primarily a job for the Fed.
"I put forward highly qualified nominees to lead that institution, and I strongly urge the Senate to confirm them without delay," he said Tuesday.
Powell led the central bank as is slashed the benchmark interest rate to zero at the start of the pandemic in March 2020 and pumped money into the financial system to prevent a severe downturn in the world's largest economy, and is now overseeing efforts to cool price pressures impacting American families.
The Fed last week announced its largest rate hike since 2000 and signaled similar increases were likely in the coming months.
The challenge for Powell and the Fed is to turn down the heat on inflation without tipping the United States into recession, but he has expressed confidence that the economy is strong enough to withstand the tighter monetary policy.
With the latest additions, the Fed board will be just one short of its full complement of seven governors.
Cook and Jefferson each have researched inequality in the labor market. 
Powell has repeatedly stressed the importance of ensuring economic opportunities extend to disadvantaged groups — a notable change of focus in an economy where Black workers face far higher unemployment rates than other racial groups.
Cook, a professor of economics and international relations at Michigan State University, has focused her research on how discrimination has harmed the American economy and the damage downturns do to the poor.
Jefferson, also an economics professor, is only the fourth Black man to serve as a Fed governor.
Russia using energy 'as weapon', says Berlin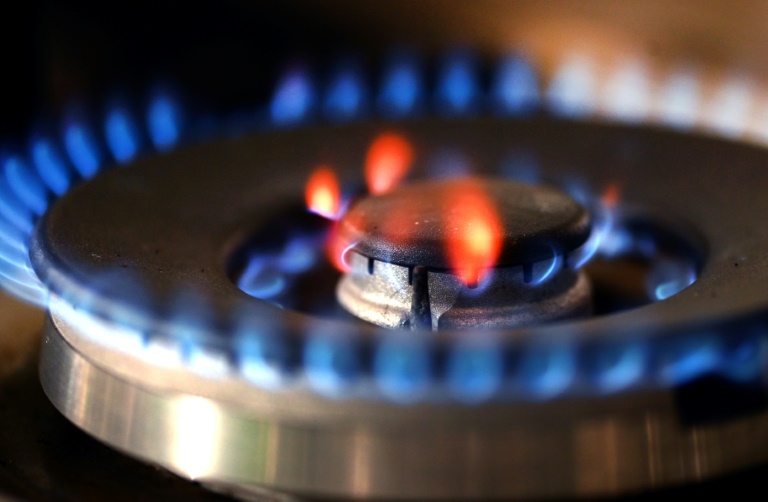 German Economy Minister Robert Habeck accused Russia on Thursday of using energy as "a weapon", after Moscow slapped sanctions on Western energy firms and slowed gas flows to Europe.
"It has to be said that the situation is coming to a head, in such a way that the use of energy as a weapon is now being realised in several areas," Habeck told reporters in Berlin.
Ukrainian Foreign Minister Dmytro Kuleba, on a visit to the German capital, said Moscow had shown itself to be an unreliable supplier. 
Kuleba urged Europe to end its heavy dependence on Russian gas that was helping to finance Moscow's war machine.
"This energy oxygen for Russia must be turned off and that is especially important for Europe," Kuleba said at a joint press conference with Habeck.
"Europe must get rid of this complete dependence on Russian gas, since Russia has shown… that it is not a reliable partner and Europe cannot afford that."
Russia on Thursday said it would stop sending natural gas via the Polish section of the Yamal-Europe pipeline as part of retaliation for Western sanctions over its invasion of Ukraine.
The move comes a day after Russia issued a government decree imposing sanctions on 31 EU, US and Singaporean energy firms.
Most of the companies belong to the Gazprom Germania group of subsidiaries of Russian energy giant Gazprom. 
The sanctions include a ban on transactions and the entry into Russian ports of vessels linked to the affected companies.
Meanwhile, operators on Thursday reported a drop in gas supplies from Russia via Ukraine for a second day, after Kyiv said it would suspend flows through a key eastern transit pipeline called Sokhranivka because the area was no longer under Ukrainian control.
But Gazprom has denied there was a case for the Ukrainian side to declare "force majeure" and said it was impossible to reroute all the supplies through another Ukrainian pipeline.
– 'Blackmail' fears –
Gazprom told the Interfax news agency that supplies transiting Ukraine on Thursday were at 50.6 million cubic metres in total, compared to 72 million cubic metres the day before.
Germany, which is hugely reliant on Russian energy, said it had been able to make up the shortfall through gas imports from Norway and the Netherlands.
The head of Germany's Federal Network Agency, Klaus Mueller, also noted that Russia had been very "surgical" about its pick on which companies to sanction, selecting only storage and trading companies, and "not the operators".
This "very well-planned, precise decree allows it to keep doing business with Germany, but not on old contract conditions", rather under new conditions that other gas dealers would then have to conclude with Russia, said Mueller.
Europe's biggest economy is racing to wean itself off Russian energy and has already almost completely phased out Russian coal. 
But ditching Russian oil and gas will be more difficult.
With fears growing that Russia could abruptly turn off the energy taps, Habeck said Germany was focusing on building up gas reserves to prepare for winter.
"The gas storage facilities must be full by winter or else we will be in a situation where we can easily be blackmailed," he warned.