Uber hit with loss in quarter despite rider rebound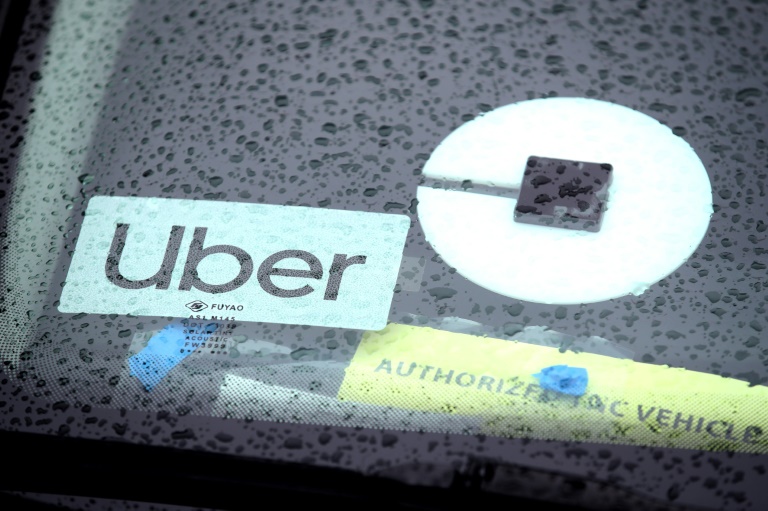 Uber shares skidded Wednesday after the company said it was hit with a big loss in the first three months of this year despite a rebound in its ride-share business.
Quarterly revenue at Uber's rides unit nearly tripled year on year to $2.5 billion, topping the sum taken in from its food-delivery service for the first time since the pandemic prompted a boom in people ordering meals in.
But despite overall revenue more than doubling compared to the same period last year, Uber logged a net loss of $5.9 billion.
The loss was due almost entirely to revaluation of its stakes in Grab and Didi in Asia and autonomous driving technology enterprise Aurora in the United States, the earnings report said.
"After two years of persistent and sometimes unpredictable impact across our business, our (first quarter) results resoundingly affirm that we're on a strong path emerging out of the pandemic," Uber chief executive Dara Khosrowshahi said on an earnings call.
Uber rival Lyft reported its earnings a day earlier, saying ridership was soft in January due to the impact of the Omicron Covid-19 variant, but that demand rebounded sharply the following two months.
Lyft said it lost $196.9 million in the first quarter, most of which was due to stock compensation for employees.
Both companies told analysts they expect to have to invest in keeping drivers on the platform in the face of rising fuel prices and continued concerns about the pandemic.
Uber shares were down more than seven percent in midday trading while Lyft shares plunged more than 31 percent due to expectations it will spend more and bring in less in the months ahead.
"Lyft is spending money like a 1980s rock star and this will have a violent negative reaction from investors in an already jittery market," Wedbush analyst Dan Ives said after the earnings were released.
"This quagmire of spending to get drivers back onto the platform is a necessary evil to propel the Lyft story into its next stage of growth."
Uber saw revenue climb 44 percent to $2.5 billion at its Eats meal delivery service when compared with the same period a year ago, and said its Freight platform connecting truckers with loads posted its first profitable quarter.
Uber has been pursuing a strategy of becoming a mobile app hub for transportation options and enticing people using it for rides to also order meal deliveries and vice versa.
"We believe that Uber is better positioned than peers to take advantage of the ridesharing recovery," said CFRA senior equity analyst Angelo Zino, noting partnerships such as an alliance with New York taxi drivers.
"Although uncertainties about the trajectory of the consumer/travel spend temper our outlook, we like Uber's multi-app platform strategy."
Mexico enlists private sector to help tame inflation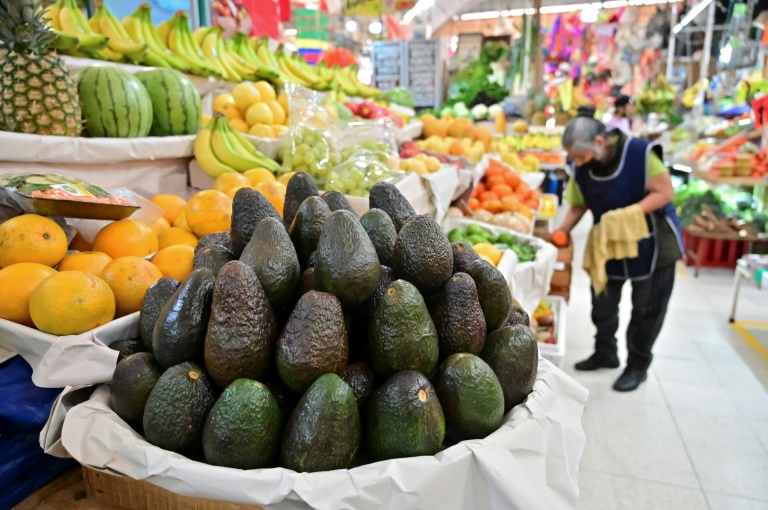 Mexico announced Wednesday an agreement with members of the private sector aimed at maintaining prices of staple foods in the face of the highest inflation in two decades.
"This is not about price controls. It's an agreement, an alliance to guarantee that the basic food basket is priced fairly," President Andres Manuel Lopez Obrador told reporters.
The non-binding pact is designed to keep prices of basic foods stable for at least six months, Finance Minister Rogelio Ramirez de la O said.
Baked goods giant Bimbo pledged to maintain the price of white bread.
Telmex, the communications giant owned by tycoon Carlos Slim, promised not to raise telephone and internet prices this year.
Like many countries, Mexico is facing a sharp rise in consumer prices that is pushing up the cost of living.
Mexican inflation hit 7.45 percent in March, well above the central bank's target of around 3.0 percent.
Mexico already subsidizes fuel, using money generated by its oil and gas industry, without which inflation would be around 10 percent, Ramirez de la O said.
The measures presented by the government also aim to boost production of corn, rice and beans to prevent any shortages.
Two million more tons of fertilizer — a product facing a supply squeeze because of the war in major producer Ukraine — will be distributed to the agricultural sector.
The government said it would boost road security to prevent food theft and pledged not to increase tolls and rail transport fees.
The Mexican central bank has raised its benchmark interest rate at seven consecutive meetings, to 6.5 percent, in an attempt to rein in soaring consumer prices.
With concerns mounting about inflation and weaker US growth, the Bank of Mexico downgraded its economic outlook in March, forecasting growth of 2.4 percent this year.
Sri Lanka crisis will last at least two more years: govt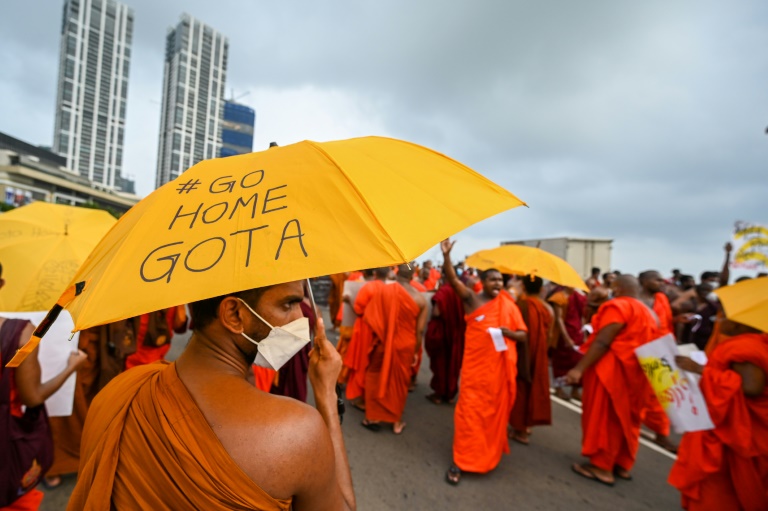 Sri Lanka will have to endure its unprecedented economic hardships for at least two more years, the country's finance minister said Wednesday while warning of an imminent cash crunch.
Months of blackouts and acute shortages of food, fuel and pharmaceuticals have brought widespread suffering across the South Asian island nation.
Public anger has sparked sustained protests demanding the government resign over its mismanagement of the economic crisis, Sri Lanka's worst since independence in 1948.
"People should know the truth. I don't know if people realise the gravity of the situation," Finance Minister Ali Sabry told parliament.
"We won't be able to resolve this crisis in two years, but the actions we take today will determine how much longer this problem will drag."
Sabry said the country now has less than $50 million in usable foreign exchange reserves, needed to finance essential goods to keep Sri Lanka's import-dependent economy ticking over.
Official data shows $1.7 billion in reserves, but most of that figure includes a Chinese currency swap which cannot be used to pay for imports from other countries.
Sabry said the government had erred by delaying an approach to the International Monetary Fund for a bailout.
Negotiations with the IMF are ongoing but Sri Lanka's central bank chief has said any assistance from the lender is months away.
The government will unveil a new budget soon and raise taxes to replenish state revenue.
"It was a historic mistake to sharply reduce taxes in 2019," Sabry said, adding that the previous central bank chief had also blundered by exhausting foreign reserves to defend Sri Lanka's overvalued currency. 
Sri Lanka's economic crisis took hold after the coronavirus pandemic hammered income from tourism and remittances.
Unable to pay for fuel imports, utilities have imposed daily blackouts to ration electricity, while long lines of people snake around service stations for petrol and kerosene.
Hospitals are short of vital medicines and the government has appealed to citizens abroad for donations.
Last month Sri Lanka announced it was defaulting on its $51 billion foreign debt.
President Gotabaya Rajapaksa has said he is willing to form a unity government to manage the country through the crisis.
But the opposition has refused to join an administration with the president or any other members of the powerful Rajapaksa family still in power. 
Protesters have been camped outside the president's seafront office for nearly a month to pressure him into stepping down.
Trade unions, which staged a strike last week, have said they will stop work again on Friday to pressure the entire government to resign.
US trade deficit hits highest on record as imports soar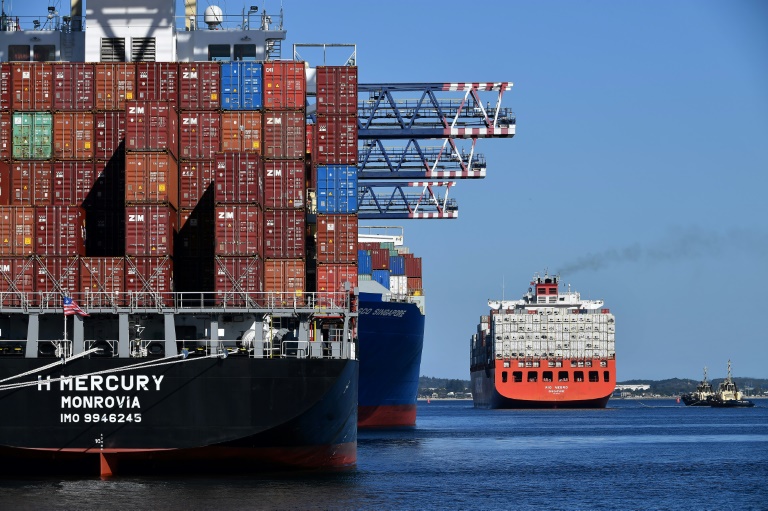 A surge in imports of goods and services in March drove the US trade gap to the highest level ever recorded, with huge increases in purchases of autos, computers, furniture and clothing, the government reported Wednesday.
The trade deficit jumped more than 22 percent to $109.8 billion, as the double-digit increase in imports to an all-time high of $351.5 billion outstripped the more modest gain in exports, the Commerce Department said.
But US exports also hit a record of $241.7 billion, the data showed.
As the world's largest economy showed a robust recovery from the pandemic disruptions in recent months, businesses have been hampered by global supply chain snarls and shortages that meant relatively modest import gains.
But the data showed a shift in March with a $3.2 billion increase in imports of autos, parts and engines — including a $2.5 jump in passenger cars alone — a $1.5 billion rise in computers, and $1.3 billion gain for computer accessories.
Purchases of furniture and household goods jumped $1.3 billion, while toys, games and sporting goods rose by a similar amount, the report said.
A strong American consumer is likely to support continued demand for imports, while slower recoveries among US trading partners could hold down export growth, economists say.
"The prevailing domestic and overseas economic environment could keep the deficit pinned near record levels and impose a significant headwind to US GDP growth," said Mahir Rasheed of Oxford Economics. 
The Federal Reserve is raising interest rates as it grapples with accelerating inflation, which could tamp down demand.
In the first three months of the year, the goods and services deficit increased $84.8 billion, or 41.5 percent, from the same period in 2021, the report said.
"However, we expect aggressive policy tightening (and) somewhat softer domestic demand growth to cool import growth and allow the deficit to stabilize," Rasheed said.
Even with the ongoing Covid-19 lockdowns in China, which raised fears of increasing difficulties sourcing products, the trade gap with the world's number two economy jumped $7.4 billion to $48.6 billion, the report said.
The deficits with Vietnam and Taiwan were the highest ever, according to the data.