UK economic growth slows in first quarter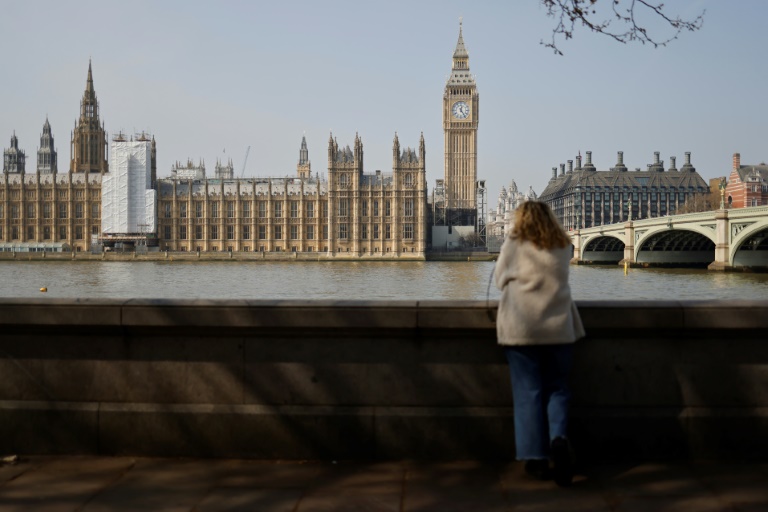 Britain's economy grew at a slower pace in the first quarter compared with the final three months of last year as the country battled soaring inflation, official data showed Thursday.
The economy grew 0.8 percent in the January-March period compared with expansion of 1.3 percent in the fourth quarter of last year, the Office for National Statistics said in a statement.
After solid output in January, the UK economy posted zero growth the following month and contracted by 0.1 percent in March, ONS data showed.
It comes after the Bank of England (BoE) last week warned that Britain risks falling into recession with UK inflation expected to top 10 percent, a four-decade high, by the end of the year.
Consumer prices are surging worldwide on supply strains as economies reopen from pandemic lockdowns — and in the wake of the Ukraine war that is aggravating already high energy costs.
– 'Russia disruption' –
Responding to Thursday's data, finance minister Rishi Sunak said Britain's economic recovery from the pandemic was "being disrupted by (Russian President Vladimir) Putin's barbaric invasion of Ukraine and other global challenges".
Sunak, however, added in a statement that UK "growth in the first few months of the year was strong, faster than the US, Germany and Italy".
While the UK economy grew for a fourth quarter in a row, and is above pre-pandemic levels, output in the first three months of 2022 was the lowest for a year.
"Our latest monthly estimates show GDP fell a little in March, with drops in both services and in production," said Darren Morgan, director of economic statistics at the ONS.
"Construction, though, saw a strong month, thanks partly to repair work after the February storms."
Growth over the entire first quarter was driven by expansion in a number of service sectors, including hospitality and transport, Morgan added.
However, the contraction in March and slower first-quarter output as a whole "suggest the economy had less momentum than we thought even before the full hit from the cost-of-living crisis has been felt", noted Paul Dales, chief UK economist at Capital Economics.
"The risk of recession has just risen," he said, adding that "strong price pressures will probably mean the BoE will raise interest rates further".
The Bank of England last week raised its main interest rate by a quarter point to one percent to tackle runaway UK inflation.
It was the fourth straight increase by the BoE, while its key rate now stands at the highest level since the global financial crisis in 2009. 
That is hiking borrowing costs for consumers and businesses, further impacting spending.
Britain's cost-of-living crisis was blamed in part for British Prime Minister Boris Johnson's Conservative party losing control of key councils in recent local elections.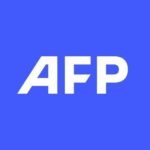 With 2,400 staff representing 100 different nationalities, AFP covers the world as a leading global news agency. AFP provides fast, comprehensive and verified coverage of the issues affecting our daily lives.
US gas price hits a record $5 a gallon: auto group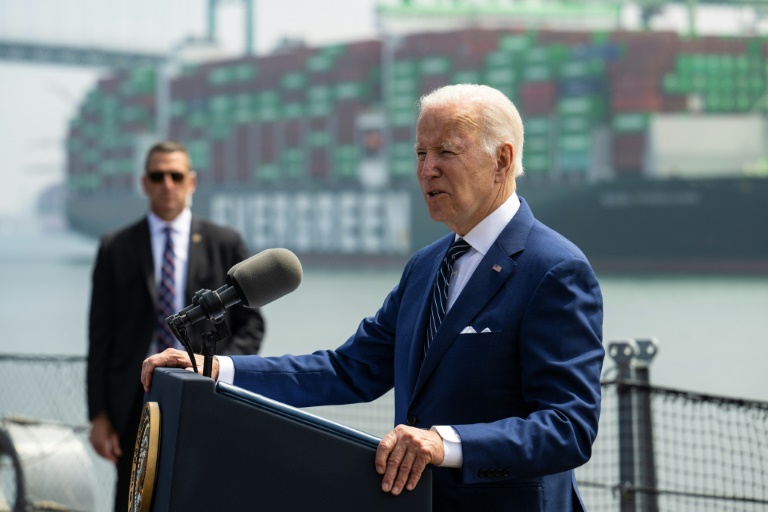 The average price of premium gasoline at the pump has surpassed $5 a gallon for the first time in the United States, the American Automobile Association (AAA) reported Saturday. 
That record level, coming on top of months of soaring inflation, represents the latest bad news for President Joe Biden just five months before crucial midterm elections.
A year ago, the average price of gas in the US was just $3.07; since then it has shot up by 62 percent. 
While Europeans have long been accustomed to paying much more at the pump, US gas taxes are lower — leaving car-loving Americans in shock over surging prices.  
The increase in gas prices follows a steady rise in oil prices — which had plummeted in the early days of the Covid-19 pandemic as demand sagged, but have risen again as world economic activity resumes.
Oil prices soared further after Moscow invaded Ukraine in late February, and as international sanctions against Russia — a major petroleum producer — began to bite. 
A barrel of crude currently sells for more than $120 in both London and New York.
Overall US energy prices in May were nearly 35 percent higher compared to the same month in 2021, according to government data.
This has contributed to the overall rise in US consumer prices, which were up 8.6 percent in May from a year earlier — a 40-year record.
As the summer vacation season nears, Americans — with their longtime love affair for big gas-guzzling vehicles — can expect to see energy prices rise still further. 
That will pile even more pressure on consumers already struggling with higher prices for food (up 10.1 percent in May), housing, automobiles and health care.
All this complicates Biden's position. For months he has sought to reassure Americans that his administration is doing everything in its power to bring down prices without derailing the economic recovery.
But in November, Americans vote to elect all members of the House of Representatives and one-third of senators — and polls show voters listing the economy, inflation and high gas prices as their top issues.
On Friday, the president again lashed out at the American oil industry, cautioning it in a statement "not (to) use the challenge created by the war in Ukraine as a reason to make things worse for families with excessive profit taking or price hikes."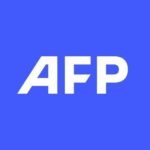 With 2,400 staff representing 100 different nationalities, AFP covers the world as a leading global news agency. AFP provides fast, comprehensive and verified coverage of the issues affecting our daily lives.
WTO negotiators finalise key texts on fishing, Covid jabs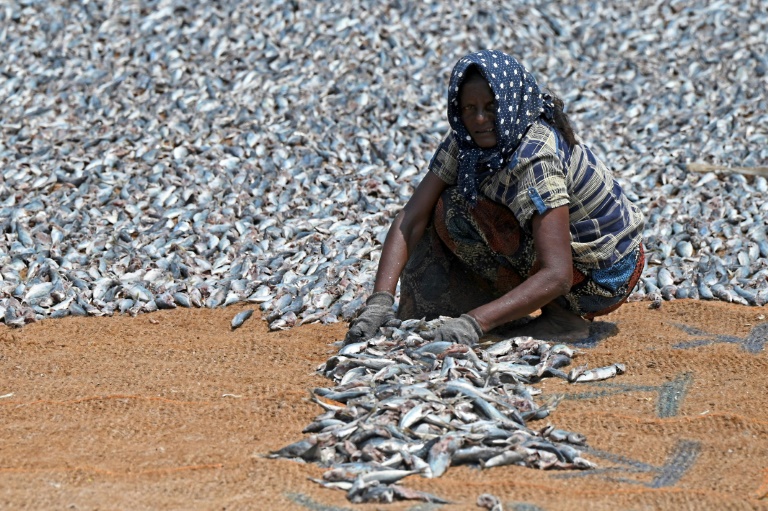 Long-sought WTO agreements on fisheries subsidies and a Covid vaccine patent waiver moved a step closer to completion Saturday after negotiators finalised texts for ministerial review, but significant obstacles remained in hammering out a final deal.
Diplomats have been in round-the-clock talks to hammer out texts on several thorny topics before the World Trade Organization's first high-level meeting in five years, where trade ministers and officials from 164 countries have four days starting Sunday to try and get the negotiations across the finish line.
It takes place against the backdrop of the Ukraine-Russia war and fears of a global food crisis as a result of the conflict.
The global trade body announced in the early hours Saturday that a draft text on a long elusive deal banning subsidies favouring overfishing had been handed over to the ministers.
They will be tasked with ironing out the final sticking points towards a deal decades in the making.
The success of WTO's 12th ministerial conference will largely hinge on whether they succeed.
"Not every issue has been resolved. Indeed, this is a draft agreement and in this draft there remain some issues that members have not agreed to yet," acknowledged Colombian ambassador Santiago Wills, who chairs the WTO fisheries subsidies negotiations.
But he said months of intense negotiations had made it possible to present "a clean solution" to some issues that had long "appeared intractable".
The WTO takes decisions by consensus, making agreements all the harder to reach.
Global fisheries subsidies are estimated at between $14 billion and $54 billion a year, according to the body.
It is widely agreed that action is needed to protect a crucial resource that millions of people depend on for their livelihoods.
WTO members have for the past 20 years been discussing the need for a deal banning subsidies that contribute to illegal and unregulated fishing, as well as to overfishing.
– 'Significant progress' –
Wills noted "significant progress" on the tricky issue of "territoriality", with the draft text ensuring that a WTO panel of experts would not be called upon to decide who has jurisdiction over disputed or overlapping territorial claims.
Progress had also been made on the issue of fuel subsidies, and on the so-called special and differential treatment (SDT) for developing countries, long a key stumbling block, he said, hailing a "considerable narrowing of differences".
Special treatment for the poorest countries is widely accepted but demands from some self-identified developing countries for exemption from subsidy constraints, including large fishing nations like India, have been difficult to swallow for some.
The draft text proposes that exemptions should not apply to member states accounting for a certain share of the global volume of marine capture production but that percentage has yet to be defined.
Wills stressed the urgency of finally reaching a deal.
"The longer we wait, the more the fish lose. And the more the fish lose, the more we all lose," he said.
The WTO also said a draft text had been finalised on the thorny issue of a temporary patent waiver for Covid vaccines to provide equitable access to the jabs and better battle the still raging pandemic.
But agreement is far from certain.
The pharmaceutical industry and a number of its host countries have warned of the impact on innovation, while public interest groups warned Saturday that the new text was so weak it might even complicate access to vaccine production further.
"It has been a very difficult process, very difficult," acknowledged WTO chief Ngozi Okonjo-Iweala.
"I know that for all of you it has been a tough time but we have done the best we can for now."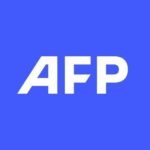 With 2,400 staff representing 100 different nationalities, AFP covers the world as a leading global news agency. AFP provides fast, comprehensive and verified coverage of the issues affecting our daily lives.
Meta's Quest VR gear to let people 'hang out' in fake worlds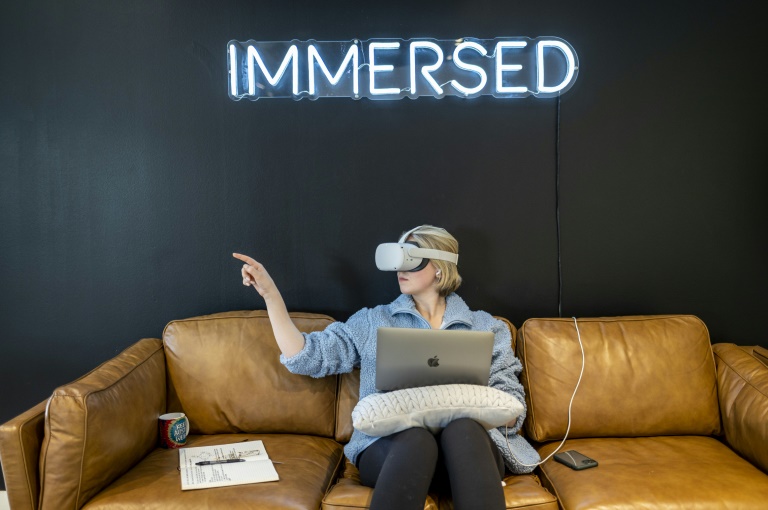 Meta on Friday said that it is adding the ability to easily socialize in virtual reality with an update to its Quest 2 headsets in another step toward the metaverse.
The tweak heading for the latest model Quest from Meta-owned Oculus will let wearers hop into virtual settings with friends, chief Mark Zuckerberg said in a post on his Facebook page.
"I'm here to announce the ability to, as soon as you put on your Quest 2 headset, to have people hang out with you in a social environment," Zuckerberg said in a video.
The software update will open a door to Horizon World virtual reality platform that Facebook-parent Meta opened to the public in North America at the end of last year.
Meta is also working on letting people create their own virtual worlds where they host gatherings of avatars, Zuckerberg said.
Horizon Worlds is far from a fully realized metaverse, a future internet where online experiences like chatting to a friend would eventually feel face-to-face thanks to VR headsets.
But the platform does let people gather online with friends or others, play games and immerse themselves in 360-degree videos.
Facebook parent Meta earlier this year instituted a minimum distance between users' avatars in its virtual reality Horizon network after reports of harassment, one of the thorny issues for its metaverse vision.
The "personal boundary" function in the immersive platform puts a ring of space around users' digital proxies.
Facebook renamed its parent company to Meta in October to emphasize its aim to shift from scandal-prone social media platform to its virtual reality vision for its future.
The firm's metaverse push also includes tools for remote working, which boomed during the pandemic.
Facebook bought virtual reality headset maker Oculus in 2014.
The technology has taken off in the gaming industry, and become popular among players of Fortnite and Roblox.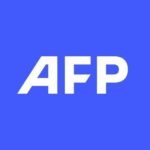 With 2,400 staff representing 100 different nationalities, AFP covers the world as a leading global news agency. AFP provides fast, comprehensive and verified coverage of the issues affecting our daily lives.