UK will act unless N.Ireland Brexit deal is changed: FM Truss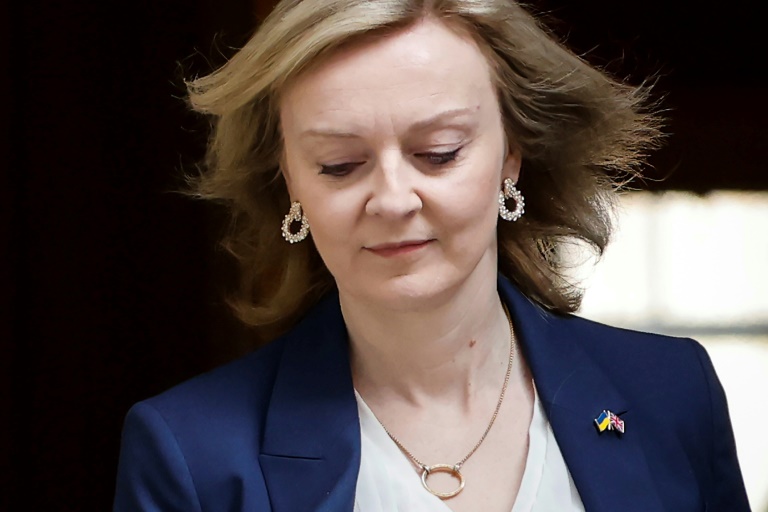 The UK will have "no choice but to act" unless the European Union agrees to change post-Brexit trading arrangements in Northern Ireland, Foreign Secretary Liz Truss said on Thursday. 
Political tensions have risen in the UK province after elections last week saw pro-Irish nationalists Sinn Fein become the biggest party for the first time and now bid to lead a power-sharing executive.
But pro-UK unionists, who believe the Brexit deal's Northern Ireland Protocol is driving a wedge between the province and mainland Great Britain, are refusing to join the executive in Belfast until it is changed.
Truss spoke to European Commission vice president Maros Sefcovic on Thursday, telling him that the situation was "a matter of internal peace and security for the United Kingdom.
If the EU does not "show the requisite flexibility to help solve those issues, then as a responsible government we would have no choice but to act," she said. 
London has repeatedly said it is prepared to trigger the protocol's Article 16 suspension clause unless the deal it signed up to is changed — a move the EU has warned could lead to a wider trade war.
Sefcovic responded by warning that any move by the UK ignore post-Brexit trade rules in Northern Ireland would be unacceptable and threaten the 1998 peace deal that ended decades of violence over British rule in the province.
"Unilateral action… is simply not acceptable," Sefcovic said in a statement.
"This would undermine trust between the EU and UK as well as compromise our ultimate objective – to protect the Good Friday (Belfast) Agreement. 
"Upholding the rule of law and living up to international obligations is a necessity," he added.
– 'Two-tier system' –
Either party can invoke Article 16 if it believes the protocol is leading to "serious economic, societal or environmental difficulties that are liable to persist".
The UK government says that checks on goods heading from to Northern Ireland from England, Scotland and Wales are undermining peace in the province, with unionists protests already turning violent.
Separate trading arrangements for Northern Ireland, which bind the province bound to many European rules, were agreed because the province has the UK's only land border with the EU. 
Keeping the border open with neighbouring Ireland, an EU member, was mandated in the Good Friday Agreement, given the frontier was a frequent flashpoint for violence.
But it means checks have to be done elsewhere, to prevent goods getting into the EU single market and customs union by the back door via Northern Ireland.
Unionists believe it has created a border in the Irish Sea which threatens Northern Ireland's place as part of the wider UK, and makes a united Ireland more likely.  
Truss told Sefcovic that the UK's priority was "to protect peace and stability in Northern Ireland". 
"She also noted that the current situation was causing unacceptable disruption to trade and had created a two-tier system where people in Northern Ireland weren't being treated the same as everyone else in the UK," according to a read out of the phone call released by her office.
Truss added that the EU "bore a responsibility to show more pragmatism and ensure the Protocol delivered on its original objectives," claiming that the government had proposed measures to remove trade barriers within the UK while protecting the EU single market.
Sefcovic said that the EU had already proposed "wide-ranging and impactful solutions" that would "substantially improve the way the protocol is implemented," but that London had rejected them.
Taiwan's Foxconn says impact from Chinese lockdowns limited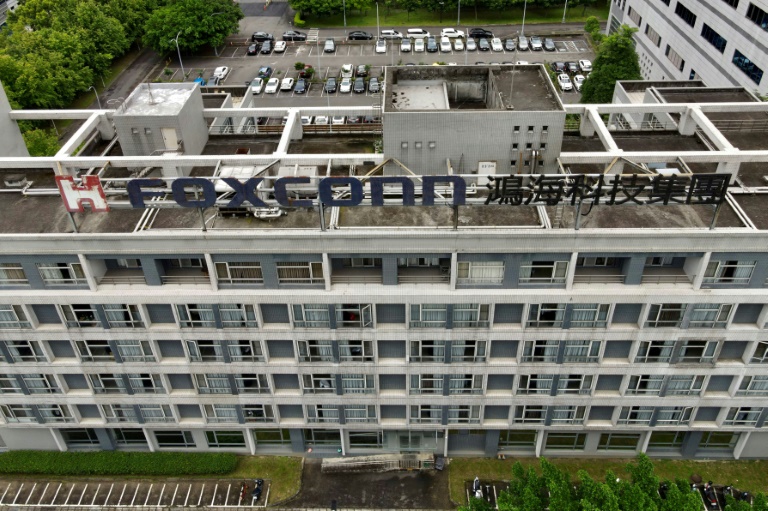 Taiwanese tech giant Foxconn on Thursday said the impact on production from Covid lockdowns in China was "limited" and most of its facilities in the country were operating normally.
Foxconn, also known as Hon Hai, is the world's largest contract electronics maker and assembles Apple's iPhones as well as gadgets for many top international brands. 
It employs more than one million workers across its vast network of factories in China, where a number of cities are struggling to curb virus outbreaks. 
Chairman Young Liu said China's pandemic controls posed challenges for the company but most plants were unaffected as they operated in a bubble with food and accommodation arranged for the workers on-site.
"At present all of our major factories are operating normally except a few. The overall impact is limited," he said during an investors' conference. 
"Most of our facilities are under the 'bubble-style' management and we've made a lot of preparations. We believe the impact on us would be limited if the restrictions were to continue in the future." 
Foxconn also on Thursday announced better-than-expected first-quarter earnings, which Liu attributed in part to the company being able to "minimise the impact" of the pandemic on the supply chain.
For the January-March period, net profit grew five percent to Tw$29.45 billion ($985.5 million), while revenue rose four percent to more than Tw$1.4 trillion from a year earlier.
The firm in March halted operations in the Chinese tech hub of Shenzhen due to Covid restrictions before "fundamental operations" were resumed late that month.
In April, the company said its plant in central China's Zhengzhou, dubbed "iPhone City", continued to operate despite a lockdown of the area.
"The pandemic situation can change very quickly, plus there are other uncertainties involving geopolitics and inflation… We are closely monitoring these factors," Liu said.
Low French rainfall adds new cloud to global food market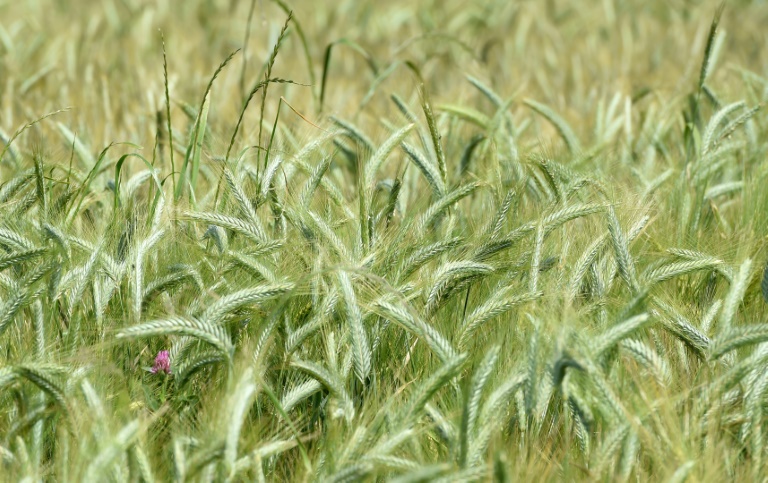 French farmer Robin Lachaux is worried about his wheat. In normal years, it flowers and bulks up in May thanks to regular spring rainfall, but this year hot and dry conditions risk stunting its progress.
"If we don't water it today, we'll lose 50 percent of our output," the young farmer in an orange cap and sweatshirt from Sully-sur-Loire in central France told AFP.  
"We wouldn't normally water at this time of the year but the dry periods are coming earlier and earlier," he added as he positioned his pressure hoses and irrigation equipment.
France is Europe's agricultural powerhouse, the biggest grain producer in the 27-country bloc and the world's fourth or fifth biggest wheat exporter.
Its annual production influences global prices which are already at record levels because the war in Ukraine looks set to wipe out a chunk of the country's production, leading to fears of a global hunger crisis.
On Monday, the French agricultural ministry warned about the impact of an unseasonably hot and dry stretch which "will have an impact on cereal production" in France following lower-than-average rainfall over the winter period.
As well as wheat, other crops sown in winter such as barley are in a key development stage in May, while corn and sunflower production over the summer could also be hit.
"There's not a region that's not affected," the head of French farmers' union FNSEA, Christiane Lambert, told AFP.
"Each day that passes, we're seeing the ground cracking more… if it carries on like this, those that can irrigate will be okay, but the others will have dramatic decreases in production."
The French national weather service said the country was in the grip of a hot spell that is "notable for its timing, its duration and its geographical spread", with a 20-percent drop in rainfall between September 2021 and April 2022.
– Record highs – 
World food prices hit an all-time high in March following Russia's invasion of Ukraine, which accounted for 20 percent of global wheat and maize exports over the past three years, according to the UN's Food and Agriculture Organization.
Ukrainian ports are blockaded by Russian naval vessels and French data analysis firm Kayrrosa recently calculated that the area planted with wheat had been reduced by a third this year because of the conflict, according to satellite imagery.
Production could fall by as much as 50 percent this year, according to government and industry forecasts, with some farmers abandoning their fields to join the army.
The strains on global markets have led to warnings from NGOs and the United Nations that hunger or even famine could strike vulnerable import-dependent countries across Africa and the Middle East.
With top wheat-producing states in the United States such as Kansas and Oklahoma also suffering from drought-like conditions, poor French yields could be particularly significant in 2022.
"We already had markets that were very nervous. This is adding to tensions," Nathan Cordier, a grain market analysts at agricultural consultancy Agritel, told AFP. "France is one of the major players in the wheat market and people are counting on it.
"The question is whether export volumes will be enough."
– Hunger – 
Current wheat prices in Europe are at a record 400 euros a tonne ($420), up from an already high level of around 260 euros a tonne at the start of the year before Russia's invasion of Ukraine.
The high prices are expected to stimulate more planting in the United States and the FAO has forecast that higher yields in Canada and Russia, as well as Pakistan and India could help compensate below-average harvests in western Europe.
Some of the recent price rises are down to short-term shortages caused by the sudden end to Ukrainian supplies, as well as some farmers holding back from selling their produce in anticipation of higher prices going forward.
"As prices are very high, with wheat at more than 400 euros a tonne for delivery in September, they're waiting," Edward de Saint-Denis, a commodities trader at Plantureux and Associates, a French brokerage.
But as traders and farmers scan the weather forecasts and devise their trading strategies, aid groups warn that lives are at risk in some of the most vulnerable places on earth such as war-wracked Yemen or countries in the arid Sahel region of northern Africa.
"According to our research, food price rises caused by Russia's invasion of Ukraine mean that some local communities in developing countries are already spending more than triple what they were previously paying for food, causing families to skip meals and take their children out of school," Teresa Anderson from ActionAid, a British charity, told AFP.
A prolonged drought in France could make that much worse.
"It would deepen hunger, poverty and debt for low-income families in Africa, Asia and Latin America, making an already desperate situation much worse," she said.   
How Sri Lanka's economy went into a tailspin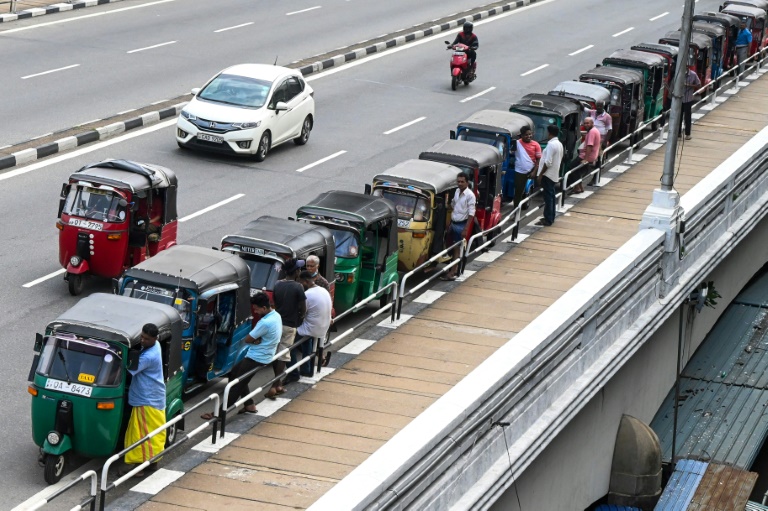 Sri Lanka is suffering its worst economic crisis since its independence from Britain in 1948. 
Months of lengthy blackouts and acute shortages of food, fuel and medicines have infuriated the public, with huge protests demanding the government's resignation turning violent this week.
AFP reviews the origins of the snowballing economic calamity in the South Asian island nation:
– White elephants – 
Sri Lanka has spent big on questionable infrastructure projects backed by Chinese loans that added to its already unsustainable debt.
In southern Hambantota district, a massive deep-sea port haemorrhaged money from the moment it began operations, losing $300 million in six years.
Nearby are other Chinese-backed extravagances: a huge conference centre, largely unused since it opened, and a $200 million airport that at one point was unable to earn enough money to pay its electricity bill. 
The projects were pushed by the powerful Rajapaksa family, which has dominated Sri Lanka's politics for much of the past two decades.
– Unsustainable tax cuts –
President Mahinda Rajapaksa was voted out of office in 2015 partly due to a backlash against his government's infrastructure drive, which was mired in graft claims.
His younger brother Gotabaya succeeded him four years later, promising economic relief and tough action on terrorism after the island's deadly 2019 Easter Sunday attacks.
Days after taking office, Gotabaya appointed Mahinda prime minister and unveiled the biggest tax cuts in Sri Lanka's history, worsening chronic budget deficits.
Ratings agencies soon downgraded the country out of concern that the public debt was spiralling out of control, making it harder for the government to secure new loans.
– Pandemic hit –
The tax cuts were spectacularly ill-timed: just a few months later, the coronavirus began spreading around the world.
International tourist arrivals dropped to zero and remittances from Sri Lankans working abroad dried up — two economic pillars the government relied upon to service its debt.
Without these sources of overseas cash, the Rajapaksa administration began using its stockpiles of foreign exchange to make loan repayments.
– Fertiliser ban – 
Sri Lanka was soon burning through its foreign reserves at an alarming rate, prompting authorities in 2021 to ban several imports including — critically — fertiliser and agricultural chemicals farmers need to grow their crops.
The government sold this policy as part of an effort for Sri Lanka to become the world's first completely organic farming nation, but its effects were disastrous.
As much as a third of the country's agricultural fields were left fallow by farmers and the resulting drop in yields hit the production of tea — a vital export earner.
The policy was eventually abandoned at the end of 2021 after protests from agricultural workers and skyrocketing food prices.
– Shortages and blackouts –
By late 2021, Sri Lanka's reserves had shrunk to $2.7 billion, down from $7.5 billion when Rajapaksa took office two years earlier.
Traders began struggling to source foreign currency to buy imported goods.
Food staples such as rice, lentils, sugar and milk powder began disappearing from shelves, forcing supermarkets to ration them.
Then gas stations started running out of petrol and kerosene, and utilities could not purchase enough oil to meet the demand for electricity.
Long queues now form each day around the country by people waiting hours to buy scant supplies of fuel, while blackouts keep much of the capital Colombo in darkness each night.
– Debt and default –
President Rajapaksa appointed a new central bank chief in April, who soon announced that Sri Lanka would default on its $51 billion foreign debt to save money for essential imports. 
The move failed to shore up Sri Lanka's deteriorating finances, and it only had around $50 million in useable foreign exchange at the start of May.
The country is now in negotiations for an International Monetary Fund bailout.
Mahinda Rajapaksa, the prime minister, resigned on Monday in an effort to placate the public after weeks of protests over government mismanagement.
But central bank chief Nandalal Weerasinghe said Wednesday that unless a new administration took charge soon, the country was facing an imminent economic collapse. 
"No one will be able to save Sri Lanka at that stage," he said.