Ukraine finance minister eyes reconstruction as war rages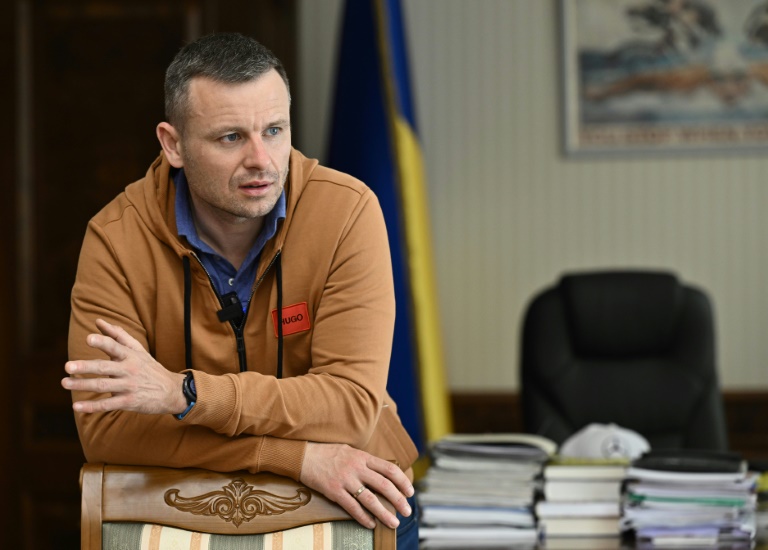 The war is not over, but Ukraine's finance minister says the first signs of economic recovery are emerging after Russian troops retreated away from the capital and northern areas.
"The war continues but we are not seeing the same level of escalation as we saw in the first two months," Finance Minister Sergiy Marchenko told AFP in an interview in his Kyiv office, decorated with Ukraine's blue and yellow flag.
"In the first two months we saw attacks and bombings of large cities," Marchenko said. "Now the military front has been localised to specific territories."
Already one of Europe's poorest countries before the Russian invasion beganon February 24, Ukraine's economy is now in shambles.
Cities have been levelled by fighting, infrastructure is shattered and over six million people have left Ukraine. A Russian blockade has prevented Ukraine to use its ports to ship its key agricultural exports such as wheat and sunflower oil.
The International Monetary Fund and World Bank have forecast that the Ukrainian economy will shrink by between 35 and 45 percent this year.
Marchenko said gross domestic product could contract by as much as 50 percent, with the overall damage from the conflict totalling $600 billion.
Customs duty revenues fell 70 percent compared to pre-war levels and tax collection dropped 25-30 percent. Exports and imports fell by almost half and inflation topped 16 percent in April from a year ago, Marchenko said.
– 'A way to survive' –
After fierce Ukrainian resistance forced Russian troops to pull away from areas outside of Kyiv and from northern Ukraine, many residents have returned to the capital and businesses have reopened.
Ukraine's central bank has seen "first signs of revival" in April and May, Marchenko said.
"Consumer demand is rising," said Marchenko, who sported jeans and a mustard-coloured hoodie for the interview as — like other Ukrainian officials — the 41-year-old minister has traded his formal suit for more casual wear during the war.
"As of today, 37 embassies have returned to Kyiv and it gives a signal to citizens to return gradually to Kyiv and renew economic activity," he added.
With heavy fighting continuing in the country's east and south, many companies have relocated to western Ukraine to keep their businesses running. 
If no default on the payment of the foreign debt or even its rescheduling is envisaged by Kyiv, "we need $5 billion a month to cover the budget deficit," the minister said. 
His priority is now to ensure the flow of permanent international financial aid. 
"We are asking for a high level of financial support but the price is also high. This for us is a way to survive," Marchenko said. 
Facing the Kremlin's advancing forces, the economist said Kyiv is "now an outpost for democracy" and defeat is not an option. 
"We cannot lose this war and we need the arms, finances and sanctions."
– 'Banal robbery' –
Vast amounts of funds are needed not only for the war effort, but also to rebuild Ukraine. 
President Volodymyr Zelensky has already called for a new Marshall Plan — the US economic aid programme for the reconstruction of Europe after World War II — for his country. 
Marchenko said he backed using Russian assets seized abroad to rebuild Ukraine — an idea floated by several Western countries, including the United States.
He also accused Russian forces of mass "robbery" in Ukraine, saying Russian soldiers have stolen from ordinary people's homes as well as grain and "other mineral, raw, intellectual resources."
"We are dealing with bandits who entered the house and are taking away everything they like," he said, calling it the "banal robbery of a country." 
Marchenko said it is Ukraine's critical infrastructure — such as roads, bridges and power supplies — that has suffered most and that needs to be rebuilt first. 
He wants people to return to territories retaken by Kyiv and "start a normal life with electricity, water and gas supplies".
Emirates airline announces 'significantly' lower $1.1 bn annual loss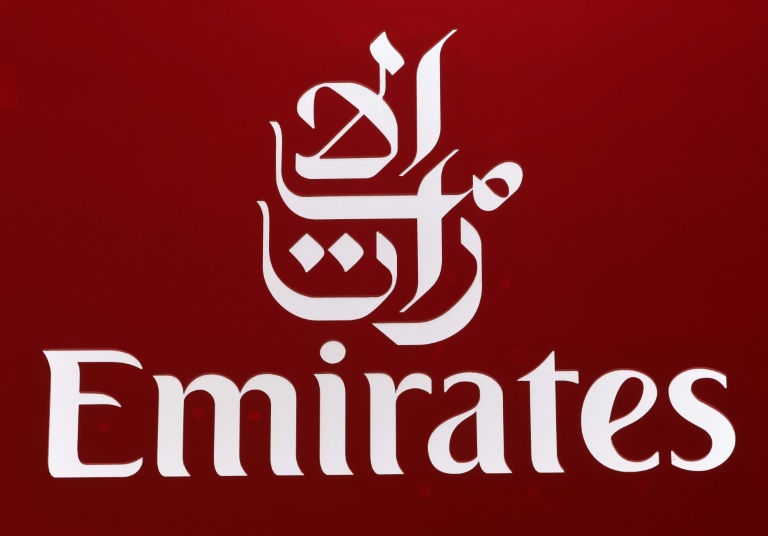 Emirates airline announced a "significantly reduced" annual loss of $1.1 billion dollars on Friday, down from $5.5 billion a year earlier, as pandemic travel restrictions ease.
Losses came in at 3.9 billion dirhams ($1.1 billion) in the 2021-2022 financial year to March, with revenues up 91 percent, as the airline expanded its global capacity and reinstated flights, Emirates said in a statement.
The carrier said it received a capital injection of $954 million from its owner, the government of Dubai, to help it survive the crisis.
"This year, we focussed on restoring our operations quickly and safely wherever pandemic-related restrictions eased across our markets," said its chairman and chief executive, Sheikh Ahmed bin Saeed Al-Maktoum.
"Business recovery picked up pace particularly in the second half of the year. Robust customer demand drove a huge improvement in our financial performance compared to our unprecedented losses of last year and we built up our strong cash balance."
Over the fiscal year, Emirates carried 19.6 million passengers, up by 197 percent from the same period the previous year.
"2021-22 was also a significant year as the UAE marked its 50th anniversary and hosted the world at Expo 2020 Dubai which generated increased global engagement and visitation to the UAE," Sheikh Ahmed said.
Honda yearly earnings solid despite chip crunch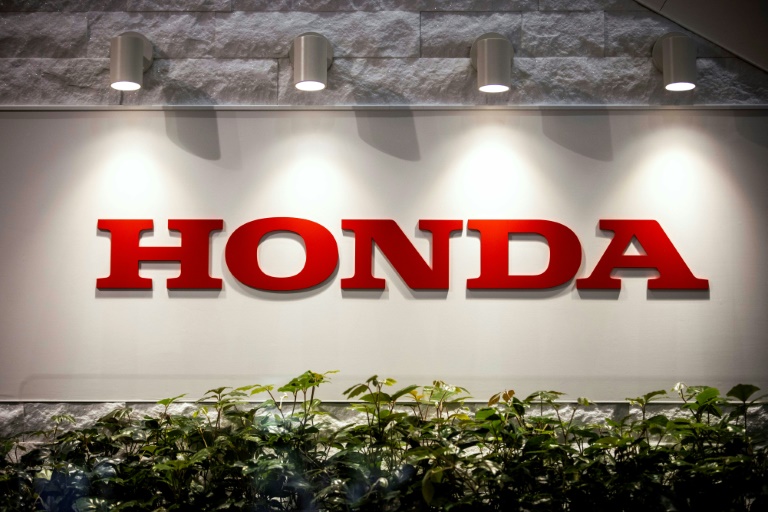 Japanese auto giant Honda said Friday net profit rose 7.6 percent in the financial year to March, benefiting from strong motorbike sales and a weaker yen.
The company also expects net profit to remain steady in the current financial year, even as the global microchip shortage and virus-related supply chain disruption cause headaches for the car industry.
Honda said annual net profit rose 7.6 percent to 707 billion yen ($5.5 billion) in 2021-22 and issued a forecast of 710 billion yen net profit for the year to March 2023.
Sales last year were up 10.5 percent, it said, "due mainly to increased sales revenue in motorcycle business and financial services business operations as well as positive foreign currency translation effects."
But "despite shifting to a recovery trend, the economic environment surrounding the company, its consolidated subsidiaries and its affiliates… continued to be difficult due to the impact of (the) semiconductor supply shortage, and increases in raw material costs, among other factors."
Honda said its factories in Japan and overseas had been forced to suspend or reduce output due to supply chain and staffing issues related to Covid-19.
Toyota, the world's top-selling carmaker, this week also posted a record full-year net profit, helped by strong sales and a cheaper yen.
The currency has touched 20-year lows against the dollar in recent weeks, inflating the value of Japanese automakers' overseas profits.  Some analysts believe this will help them offset their current challenges.
In April, Honda said it will invest nearly $40 billion into electric vehicle technology over the next decade as it works towards switching all sales away from traditional fuel cars.
Toshiba in early talks with 10 potential buyout 'partners'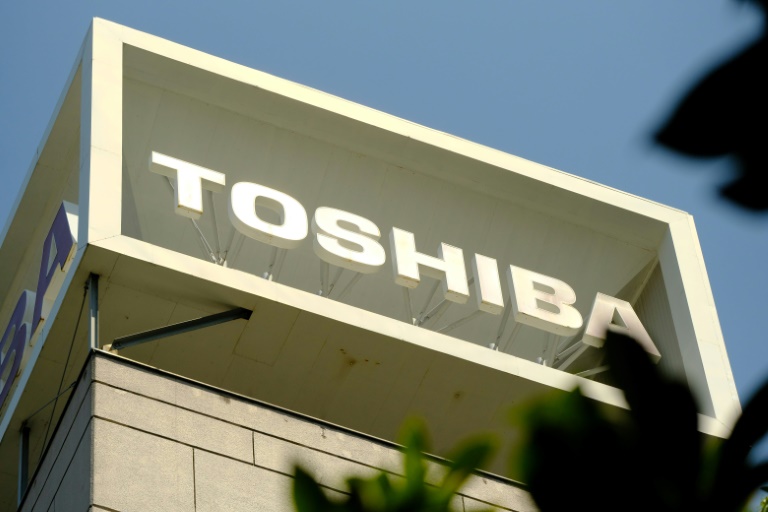 Troubled conglomerate Toshiba said Friday it has been approached by 10 potential investors as it weighs going private, a move that would be highly unusual in corporate Japan.
The engineering giant was once a symbol of the country's industrial prowess, producing everything from rice cookers to laptops and nuclear plants.
But more recently it has faced scandals, financial woes and resignations, while management and shareholders have clashed over buyout and spin-off proposals.
Despite the challenges, its earnings are growing, and on Friday Toshiba said annual net profit leapt 70 percent on-year, continuing a recovery from the painful lows of the 2010s.
Shareholders in March shunned a plan to split the company into two, stirring internal turmoil after a shock takeover offer from private equity fund CVC Capital Partners was dropped.
Toshiba said Friday it has been holding confidential, non-binding discussions with 10 "potential partners" who want to suggest "strategic alternatives" for its future.
That could include privatisation "to enhance the company's corporate value", the company said in a statement.
Potential investors must express interest this month, and Toshiba said it will announce the total number of interested parties before its next annual general meeting, which will be held by the end of June.
The situation is being closely watched in business circles for clues on what the future may hold for other huge, diversified conglomerates in Japan and elsewhere.
Any move by a foreign equity fund to take Toshiba private would likely face regulatory hurdles, because the company handles sensitive sectors such as nuclear power generation and defence equipment.
Annual net profit in the year to March jumped 70.8 percent to 194.7 billion yen ($1.5 billion) on "increased sales in all business segments, and increased operating income mainly from semiconductors and energy", Toshiba said.
For the current financial year, the company expects operating profit to rise seven percent to 170 billion yen on projected sales of 3.3 trillion yen, down one percent. 
It did not issue an official net profit forecast.
Hideki Yasuda, senior analyst at Toyo Securities, told AFP that activist shareholders want to maximise short-term profits, so are pushing for Toshiba to take "steps to expand its earnings".
However, a key problem is that "different activists are saying different things", with some backing a buyout and others not, he told AFP ahead of the earnings announcement.
"Because they hold different visions, it's difficult to devise a strategy with a common denominator."