Ukraine finance minister eyes reconstruction as war rages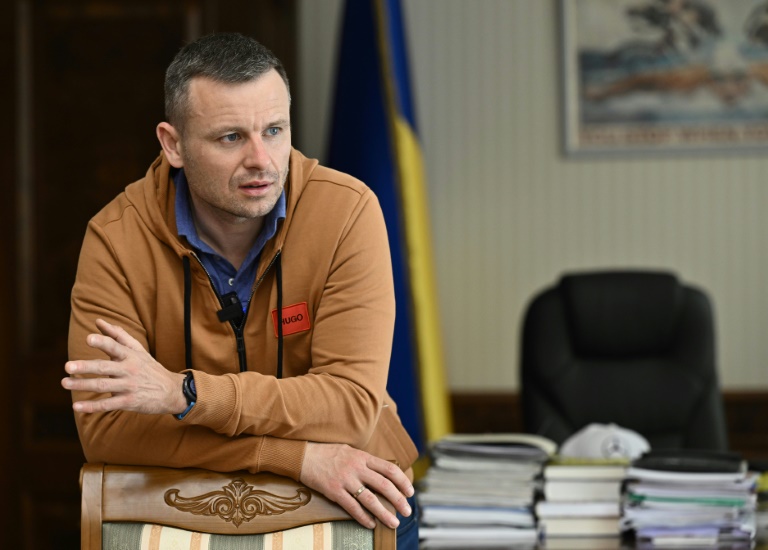 The war is not over, but Ukraine's finance minister says the first signs of economic recovery are emerging after Russian troops retreated away from the capital and northern areas.
"The war continues but we are not seeing the same level of escalation as we saw in the first two months," Finance Minister Sergiy Marchenko told AFP in an interview in his Kyiv office, decorated with Ukraine's blue and yellow flag.
"In the first two months we saw attacks and bombings of large cities," Marchenko said. "Now the military front has been localised to specific territories."
Already one of Europe's poorest countries before the Russian invasion beganon February 24, Ukraine's economy is now in shambles.
Cities have been levelled by fighting, infrastructure is shattered and over six million people have left Ukraine. A Russian blockade has prevented Ukraine to use its ports to ship its key agricultural exports such as wheat and sunflower oil.
The International Monetary Fund and World Bank have forecast that the Ukrainian economy will shrink by between 35 and 45 percent this year.
Marchenko said gross domestic product could contract by as much as 50 percent, with the overall damage from the conflict totalling $600 billion.
Customs duty revenues fell 70 percent compared to pre-war levels and tax collection dropped 25-30 percent. Exports and imports fell by almost half and inflation topped 16 percent in April from a year ago, Marchenko said.
– 'A way to survive' –
After fierce Ukrainian resistance forced Russian troops to pull away from areas outside of Kyiv and from northern Ukraine, many residents have returned to the capital and businesses have reopened.
Ukraine's central bank has seen "first signs of revival" in April and May, Marchenko said.
"Consumer demand is rising," said Marchenko, who sported jeans and a mustard-coloured hoodie for the interview as — like other Ukrainian officials — the 41-year-old minister has traded his formal suit for more casual wear during the war.
"As of today, 37 embassies have returned to Kyiv and it gives a signal to citizens to return gradually to Kyiv and renew economic activity," he added.
With heavy fighting continuing in the country's east and south, many companies have relocated to western Ukraine to keep their businesses running. 
If no default on the payment of the foreign debt or even its rescheduling is envisaged by Kyiv, "we need $5 billion a month to cover the budget deficit," the minister said. 
His priority is now to ensure the flow of permanent international financial aid. 
"We are asking for a high level of financial support but the price is also high. This for us is a way to survive," Marchenko said. 
Facing the Kremlin's advancing forces, the economist said Kyiv is "now an outpost for democracy" and defeat is not an option. 
"We cannot lose this war and we need the arms, finances and sanctions."
– 'Banal robbery' –
Vast amounts of funds are needed not only for the war effort, but also to rebuild Ukraine. 
President Volodymyr Zelensky has already called for a new Marshall Plan — the US economic aid programme for the reconstruction of Europe after World War II — for his country. 
Marchenko said he backed using Russian assets seized abroad to rebuild Ukraine — an idea floated by several Western countries, including the United States.
He also accused Russian forces of mass "robbery" in Ukraine, saying Russian soldiers have stolen from ordinary people's homes as well as grain and "other mineral, raw, intellectual resources."
"We are dealing with bandits who entered the house and are taking away everything they like," he said, calling it the "banal robbery of a country." 
Marchenko said it is Ukraine's critical infrastructure — such as roads, bridges and power supplies — that has suffered most and that needs to be rebuilt first. 
He wants people to return to territories retaken by Kyiv and "start a normal life with electricity, water and gas supplies".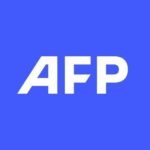 With 2,400 staff representing 100 different nationalities, AFP covers the world as a leading global news agency. AFP provides fast, comprehensive and verified coverage of the issues affecting our daily lives.
Albanian farmer feeds coffee to fields amid fertiliser crunch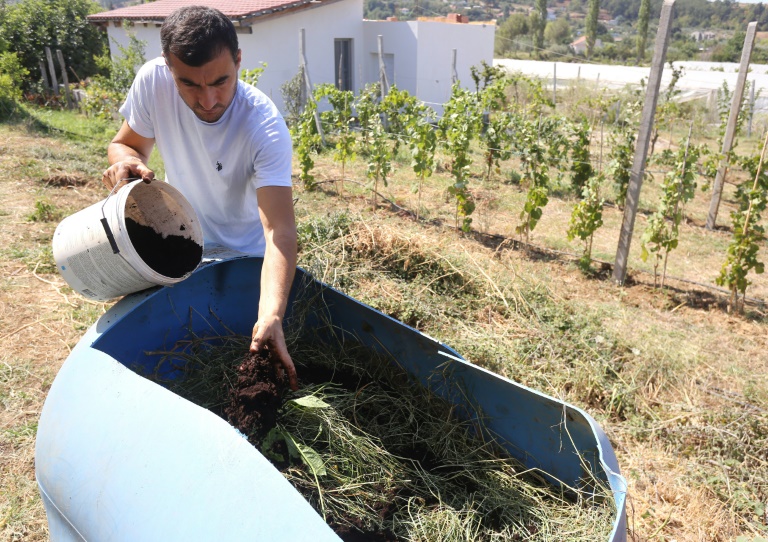 With the pandemic and the Ukraine conflict sending fertiliser prices through the roof, Albanian farmer Alban Cakalli has turned to coffee, one of the Balkan country's great loves, to nourish his fields.
The 38-year-old farmer owns only half a hectare in the town of Mamurras in northwestern Albania, but even still is unable to afford the chemical-based fertilisers imported from abroad.
As in other parts of the world, Albania's agricultural sector has been battered by rising costs, with fuel and fertiliser prices soaring after Russia, a major producer of both commodities, invaded Ukraine.
To curb expenditures, Cakalli has turned to coffee grounds, a natural fertiliser with readily available stocks in Albania, where drinking the caffeinated beverage remains a national pastime and cafes dot nearly every corner.
On an average day, Cakalli says he is able to collect up to 40 kilograms of coffee grounds.
"The Albanians are passionate about coffee," he tells AFP from his farm.
The process is time-consuming, requiring him to first collect the used beans before mixing the grounds with herbs and later composting the concoction for three months.
But the final product is "rich in nitrogen, magnesium and potassium and is a good substitute for chemical fertilisers" and "repels insects," says Cakalli.
Many of Albanian's 280,000 small time farmers have returned to similar traditional methods to enrich their soil rather than pay higher prices for imported fertilisers.
– Quality counts –
According to experts, fertilisers and fuels account for more than 45 percent of the costs in agricultural production in the country.
For decades, Albania has relied on imports for fertiliser after its factories were largely abandoned and slid into disrepair following the fall of its communist government in the early 1990s.
Russia was the top exporter of fertiliser to Albania last year, worth a total of $11 million, according to the UN's trade database.
By switching to coffee grounds, Cakalli says he saves between 1,500 and 2,000 euros ($1,550 and $2,070) per year.
As Covid disrupted global trade, he has also diversified his operations in the field.
He now focuses on growing exotic crops — including passion fruit and goji berries — after the import of the fruits from South America were stopped during the pandemic just as demand began to rise.
"These fruits were in high demand because they are known to help boost the immune system and for their antioxidant properties," says his wife Juli, a 34-year-old nurse.
This year alone, Cakalli has harvested a half tonne of passion fruit that sells for around 15 euros a kilo — which is no small sum in Albania where the average salary is 460 euros.
"People like them a lot, their smell is fantastic and even better than those of the countries of origin because everything is fresh here," says Cakalli.
Alban Zusi, an entrepreneur who has been producing organic fertiliser from animal waste in northern Albania's Lezha, said the rise in prices has also come with "a silver lining" and allowed farmers to return to their roots.
Others in the industry tend to agree.
"Despite the difficulties, there is no shortage of opportunities," says Fatmir Ndoji, the head chef of a well-known farm-to-table restaurant in the region. "To create pleasure for the palate, what counts is quality."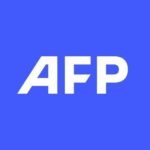 With 2,400 staff representing 100 different nationalities, AFP covers the world as a leading global news agency. AFP provides fast, comprehensive and verified coverage of the issues affecting our daily lives.
Germans face big energy levy but government vows aid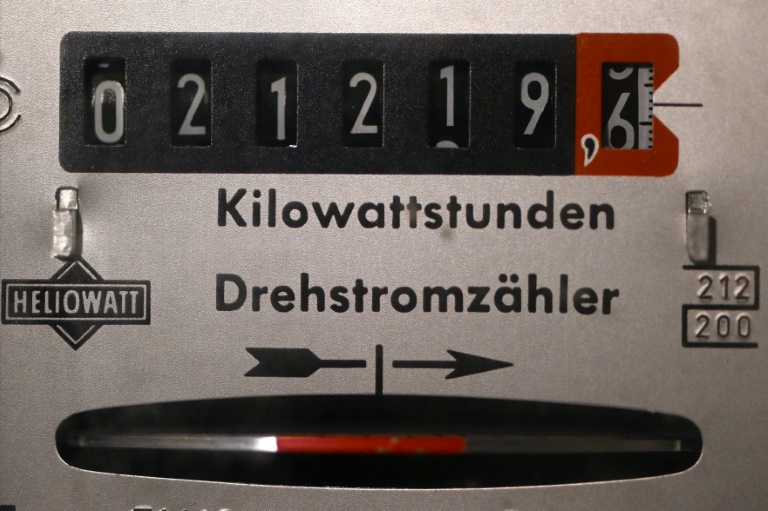 German households face an energy surcharge reaching hundreds of euros in the wake of the Ukraine war, according to the rate published Monday, prompting the government to promise relief measures.
The charge has been set at 2.419 cents per kilowatt hour, said Trading Hub Europe, a non-profit company of energy network operators in Germany.
For a family of four with an annual average energy usage of 20,000 kwh, this would come to about 483.80 euros ($493.70) before goods and services taxes.
The surcharge is aimed at sharing out the soaring costs borne by energy importers after Russia drastically curtailed gas supplies to Germany following its invasion of Ukraine.
Gas importers have so far taken on the additional costs themselves, but a new rule agreed by the government allows them to pass on ballooning costs via the levy to households from October 1.
"It is by no means an easy step to take, but it is necessary to maintain the heating and energy supply in households and the economy," said Economy Minister Robert Habeck.
He promised that the "levy will be accompanied by another relief package", details of which are still being discussed.
Germany has been scrambling to find alternative energy sources to plug the gap left by Russia.
Europe's export giant had based its economic model on "dependence on cheap Russian gas", noted Habeck.
"It is a political mistake to make oneself dependent on a potentate who tramples on people and citizens … and to free oneself from this and regain" control is worthwhile, stressed the minister.
The Kiel Institute for the World Economy estimates that the surcharge will send Germany's already soaring inflation rate up by another 0.9 percentage points.
Chemical and pharmaceutical companies would have to fork out three billion euros more for the levy, said industry association VCI, which acknowledged it as a necessary but "extremely bitter pill" to swallow.
The state has had to inject billions of euros in energy giant Uniper to prevent it from going under after it was hit by Russia's energy cuts.
Major energy group RWE has however said that as a "financially strong and robust company", it will waive the surcharge and continue to bear the additional import costs itself.
The group last week reported profits reaching 1.57 billion euros for the first half of the year.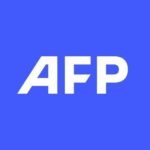 With 2,400 staff representing 100 different nationalities, AFP covers the world as a leading global news agency. AFP provides fast, comprehensive and verified coverage of the issues affecting our daily lives.
Has blockchain found a use beyond crypto trading?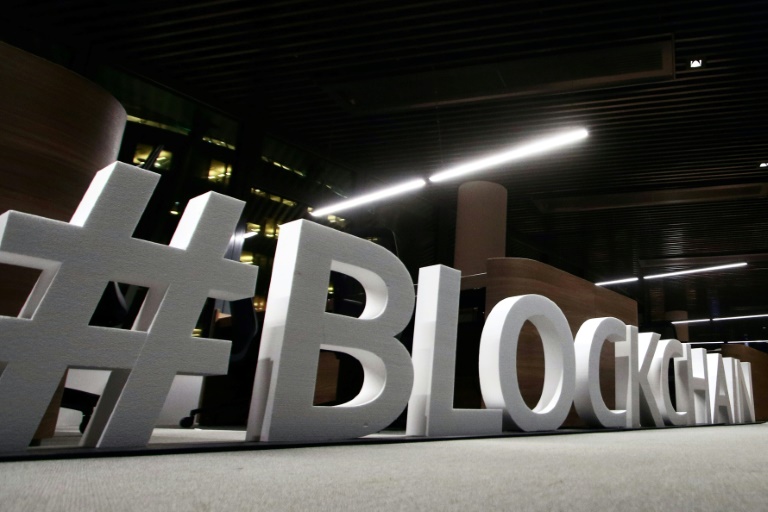 The bitcoin boom spawned new billionaires and videos of beach parties and Lamborghinis. The crypto crash brought devastation for small investors and bankruptcy for many companies.
Blockchain technology underpins crypto and has been hailed as a world-changing innovation, but does it have any use beyond creating speculative financial instruments?
AFP asked crypto critic Stephen Diehl, author of recently published "Popping the Crypto Bubble", to run the rule over some of the most popular claims made for blockchain technology.
– More secure voting? –
As tension and confusion engulfed the United States after the 2020 election, Changpeng Zhao, billionaire founder of crypto firm Binance, had a suggestion.
A "blockchain-based mobile voting app", he tweeted, would mean "we won't have to wait for results, or have any questions on its validity".
Fellow crypto billionaire Vitalik Buterin replied that there were "significant challenges" but he thought it was "directionally 100 percent correct".
So far, experiments have been very small scale.
For Diehl, blockchain was more likely to introduce problems than solve them.
"From the American perspective, every single district runs its own voting programme," said.
"This is seen as a feature because to corrupt any one election you would have to corrupt many, many civil servants.
"Centralising the voting system in one digital place would be pretty risky -– then all you have to do is corrupt the blockchain and you could corrupt democracy."
– Automated house buying? –
Blockchain at heart is a ledger, a way of storing transactions that is — according to fans — secure, transparent and permanent.
Those qualities have led countless enthusiasts to propose that the technology could in effect replace paper contracts for things like house buying.
Diehl said it was "absurd" that the blockchain was "going back to things that were solved a millennium ago to justify its own existence".
"This is the system we've had since the Middle Ages -– you have a government registry of land, a title and deed that get transferred when the ownership changes," he said.
"The blockchain isn't solving anything here."
– Payments without banks? –
The blockchain emerged from a 2008 white paper on bitcoin, which was conceived as an alternative to fiat currency.
The opening line reads: "A purely peer-to-peer version of electronic cash would allow online payments to be sent directly from one party to another without going through a financial institution."
Bitcoin was the first cryptocurrency. There are now more than 10,000 others sitting on many different blockchains.
Big firms have been desperate to find ways to accept payments in crypto.
Diehl pointed out that cryptoassets are speculative instruments not suitable for payments.
"When was the last time you paid for your coffee with Apple stocks," he asked.
"It just doesn't happen. You want something that's going to be stable so the price of your coffee is the price of your coffee next week."
– Supply chain tracking? –
Want to know where your mango came from? Some supermarkets believe the best way for you to find out is to access a blockchain-based system capable of tracking the fruit from the tropics of Central America to your cornerstore.
Walmart and Carrefour are among the firms trumpeting blockchain systems.
Carrefour told AFP earlier this year that shoppers would be able to scan a QR code and discover the provenance of an array of products.
The shops hope the blockchain will provide security, certainty and transparency.
Diehl pointed out that digital supply chain management has been around for years and is perfectly adequate without blockchain.
"Blockchain is not adding any incorruptability to the system," he said, pointing out that people in the supply chain could tell lies on the blockchain as easily as on any other platform.
"If I have a carton of apples and report that I put 100 percent of them on the truck, but then I skim off 50 percent for myself, the blockchain is not going to prevent that."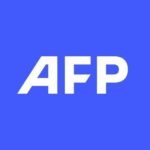 With 2,400 staff representing 100 different nationalities, AFP covers the world as a leading global news agency. AFP provides fast, comprehensive and verified coverage of the issues affecting our daily lives.