Ukraine war revives France-Spain MidCat gas pipeline project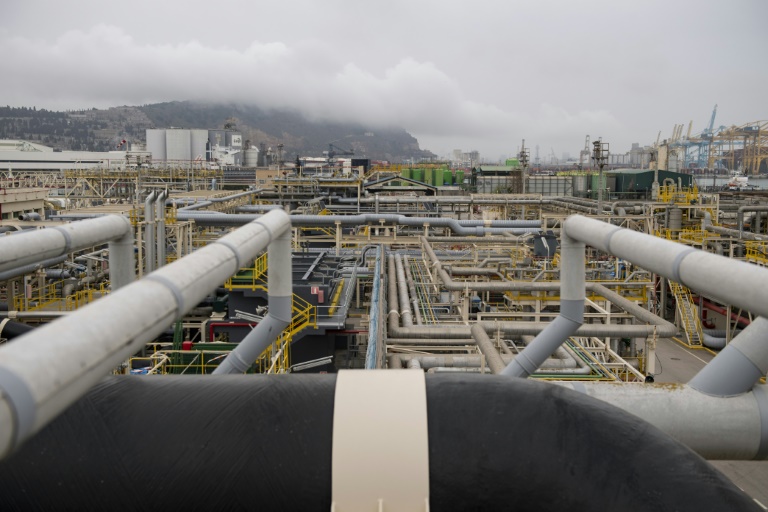 Since Russia invaded Ukraine, Madrid has revived calls to build a huge gas pipeline between Spain and France dubbed MidCat that would boost Europe's energy independence from Russia.
What is MidCat?
Initially launched in 2003, the 190-kilometre (120-mile) Midi-Catalonia (MidCat) pipeline would pump gas across the Pyrenees from Hostalric just north of Barcelona to Barbaira in southern France.
Its aim was to transport gas from Algeria through Spain to the rest of the European Union. There are currently only two small gas pipelines linking Spain and France.
But following several years of work, the project was abandoned in 2019 after energy regulators from both countries rejected it amid questions over its environmental impact and profitability.
Why restart it?
Since Russia invaded Ukraine in February, the EU has vowed to end its dependence on gas from Russia, which currently supplies nearly 40 percent of the bloc's gas needs.
A 750-kilometre deepwater pipeline called Medgaz already links gas-rich Algeria with southern Spain.
A second underwater pipeline, called GME links Spain to Algeria via Morocco but Algiers in November shut supply through it due to a diplomatic conflict with Rabat.
Spain also has six terminals for regasifying and storing liquefied natural gas (LNG) transported by sea, the largest network in Europe.
Gas which arrives in Spain by sea and pipeline from Algeria could then be sent on to the rest of Europe though MidCat.
The MidCat pipeline is "crucial" to reduce the EU's reliance on fossil fuels and "end the Kremlin's blackmail", EU commission chief Ursula von der Leyen said Friday in Barcelona in a reference to Russia's threats to halt its gas supplies to the bloc.
What are the obstacles?
The MidCat pipeline faces several hurdles, starting with its huge price tag estimated in 2018 at 440 million euros ($460 million). It would also take three to four years to complete.
"MidCat cannot be approached as a short-term solution," France's ambassador to Spain, Jean-Michel Casa, said during an interview with Barcelona-based daily newspaper La Vanguadia in March.
In addition, there is a lack of connections between France and Germany, the country which is most interested in finding alternatives to Russian gas.
It would be "much simpler to bring gas directly by boat to Germany," said Thierry Bros, an energy expert at the Science Po university in Paris.
"This would of course require building gas terminals in Germany" but their cost would not be higher than building MidCat, he told AFP.
What support?
Despite the debate over its usefulness, MidCat enjoys significant support, especially in Spain where the authorities are pushing for Brussels to declare the project to be of "community interest".
France has so far been more reserved but according to Madrid this position is changing.
There is a new "perception of the risks and opportunities" that MidCat brings, Spanish Energy Minister Teresa Ribera said, adding Paris "has understood" that Midcat "must" be built.
There are also questions over the financing for the project.
Madrid argues Brussels should foot the bill, not Spanish taxpayers, because the project would benefit the entire EU.
But the European commission has not yet committed to funding it.
Spain also wants the pipeline to be compatible with the transport of green hydrogen, in the hopes this will boost its appeal to Brussels which has made financing renewable energy projects a priority.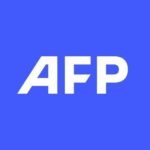 With 2,400 staff representing 100 different nationalities, AFP covers the world as a leading global news agency. AFP provides fast, comprehensive and verified coverage of the issues affecting our daily lives.
Old tricks, new crises: how US misinformation spreads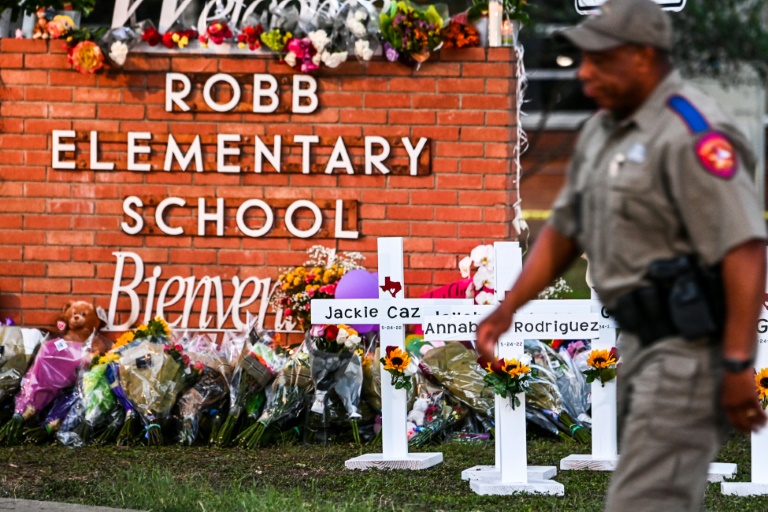 With gun control under debate and monkeypox in the headlines, Americans are facing a barrage of new twists on years-old misinformation in their social media feeds.
Accurate news stories about mass shootings have attracted eyeballs but algorithms have also spurred baseless conspiracy theories from trolls who want to push lies to attract traffic. And thousands have unwittingly shared them on Facebook, Twitter and other sites.
The May 24 attack at Robb Elementary School in Uvalde, Texas was a "false flag" operation aimed at pushing restrictive gun laws, according to Telegram posts from supporters of QAnon. 
Carl Paladino, a New York congressional candidate, was among those who shared a similar theory on Facebook, later deleting it.
Others misidentified a shooting victim as "Bernie Gores" — a made-up name paired with an image of a YouTuber who has been wrongly linked to other major news events, including the Russian invasion of Ukraine.
Experts say such misinformation is part of a pattern in which unscrupulous operators intentionally repurpose old narratives.
"A lot of this stuff is put together almost in this factory production style," said Mike Caulfield, a misinformation researcher at the University of Washington's Center for an Informed Public. 
"You have a shooting event, you have these various tropes you can apply."
Groundless claims of a "false flag" operation, which refers to political or military action that is carried out with the intention of blaming an opponent, can be traced back to the 2012 mass shooting at Sandy Hook Elementary School in Newtown, Connecticut.
After 20 children and six staff members were killed, InfoWars founder Alex Jones falsely claimed the Newtown casualties were "crisis actors" — people who are paid or volunteer to play disaster victims. 
In November 2021, a Connecticut judge found Jones liable for damages in a defamation suit brought by parents of the victims.
But regardless, allegations of staged mass shootings have routinely spread from fringe online networks such as 4chan to mainstream platforms — including the social media feeds of politicians such as Republican congresswoman Marjorie Taylor Greene and, more recently, Arizona state senator Wendy Rogers. 
Hoax posts misidentifying gunmen or victims as internet personalities have also become common.
In the race to capture online attention following breaking news, recycled narratives can be produced quickly and are easier for audiences to digest, Caulfield said. Content producers "make guesses" about what may go viral based on past popular tropes, which can help monetize that attention.
"When you spread this stuff, you want to be seen as in the know," he said, even though the information is demonstrably false or misleading.
– Copying the Covid-19 playbook –
Similarly, false claims about the recent spread of monkeypox — a rare disease related to smallpox — borrow from Covid-19 misinformation.
Since the outbreak, social media posts have claimed without evidence that the virus is a bioweapon, that the outbreak was planned, and that Microsoft co-founder Bill Gates is behind it. Others have falsely equated monkeypox to other viruses, including shingles.
Those claims resemble debunked conspiracy theories from the early days of the Covid-19 pandemic.
Memetica, a firm that conducts digital investigations, has researched some of the top Covid-19 misinformation recycled for monkeypox. One widespread theory points to a 2021 threat preparation exercise conducted by the Nuclear Threat Initiative (NTI) as purported evidence that the outbreak was planned.
That conspiracy theory is nearly identical to claims about Event 201, a pandemic simulation held in October 2019, that circulated online in early 2020.
"What was surprising to me was how similar (Covid-19 misinformation) is now to monkeypox," Adi Cohen, chief operating officer at Memetica, told AFP. 
"It's the same exact story — oh, this is all planned, it's a 'plandemic,' here's the proof."
Some monkeypox theories have been shared by conservative figures including Glenn Beck and anti-vaccine advocate Robert F. Kennedy Jr, according to Memetica's research. Both have previously promoted misinformation about Covid-19.
Cohen said such tactics may be an effective way to get engagement on social media, regardless of the falsity of the information being shared.
"It's the replication of what seems to work in the past," he said. "Why work hard when you don't have to?"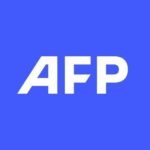 With 2,400 staff representing 100 different nationalities, AFP covers the world as a leading global news agency. AFP provides fast, comprehensive and verified coverage of the issues affecting our daily lives.
Toxic cocktail darkens outlook for British pound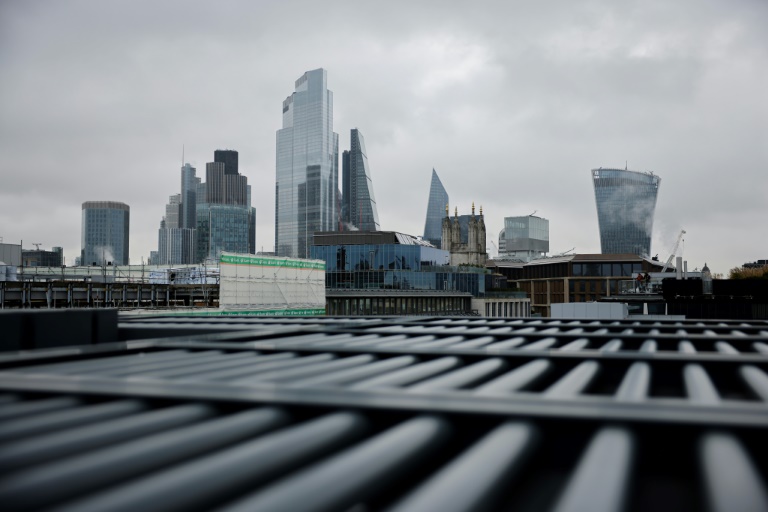 A toxic cocktail of sluggish growth and high inflation, plus Brexit and fallout from the coronavirus pandemic, is set to weigh on the pound in the coming months, economists warned.
Since the start of the year, sterling has fallen by more than seven percent against the dollar, which is benefiting from rises in US interest rates.
The pound has also fallen by 1.7 percent against the euro since the beginning of 2022.
This comes despite the Bank of England having raised UK borrowing costs four times this year to fight inflation.
By contrast, the European Central Bank is waiting until July to raise its key interest rates for the first time in more than a decade.
BoE rate rises have "been insufficient to offset the headwinds weighing on the pound", said Rabobank analyst Jane Foley. 
"Concerns about growth have been central to the poor performance of the pound," she said.
Fears of recession in the UK and elsewhere are gaining momentum as soaring inflation — fuelled by rocketing energy prices — hits investment and consumer spending.
Oil and gas demand has surged as economies emerge from pandemic lockdowns, while supplies have been hit by the invasion of Ukraine by major producer Russia. 
Britain's annual inflation rate stands at nine percent, a 40-year high, while the Bank of England is forecasting the UK economy to contract at the end of the year. 
The Bank of England's next rate decision is due June 16 when it is expected to take its main borrowing cost above one percent.
"Hiking rates against a sharply slowing economy is never a good look for any currency," said Bank of America currency strategist, Kamal Sharma.
– Brexit cost –
The pound has dropped to around $1.25 compared with $1.40 before the 2016 vote in favour of Brexit, or Britain's departure from the European Union.
After the UK entered its first pandemic lockdown in March 2020, sterling sank to $1.14, the lowest level since 1985.
And the pound took a knock this week after embattled British Prime Minister Boris Johnson faced a vote of no confidence from his own Conservative MPs. 
Although Johnson survived, 41 percent of those who voted failed to back him as their leader.
Another big factor affecting the pound is that the BoE "remains wholly unwilling to discuss" the full consequences of Brexit on the UK economy, according to Sharma.
This could partly be due to the fact that it is difficult to pin down the exact financial fallout, with Britain's departure from the European Union formalised only during the economic shock caused by the Covid-19 pandemic.
Meanwhile, political paralysis in Northern Ireland, a direct consequence of Brexit, poses further problems for the pound, according to economists.
"The added risk is that there is another Brexit bust-up, perhaps over the Northern Ireland Protocol," Capital Economics analyst Paul Dales told AFP. 
"The latter could result in the pound weakening below $1.22." 
The protocol was agreed upon as part of Britain's Brexit divorce deal with Brussels, recognising Northern Ireland's status as a fragile, post-conflict territory that shares the UK's new land border with the EU.
But Britain is readying new legislation to rewrite its Brexit commitments to fix trade distortions in the province.
Sharma expressed concern "that the increasing politicisation of UK policy undermines the pound".
Whatever the financial cost of Brexit, "underpinning the market's concerns about growth was the recent IMF (International Monetary Fund) projection that the UK is set to have the slowest pace of growth in the G7" group of rich nations next year, said Foley.
Other global financial bodies, such as the Paris-based Organisation for Economic Co-operation and Development (OECD), have also slashed their growth outlooks for Britain, as well as for other major economies.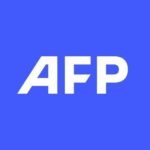 With 2,400 staff representing 100 different nationalities, AFP covers the world as a leading global news agency. AFP provides fast, comprehensive and verified coverage of the issues affecting our daily lives.
Asian markets track global sell-off on inflation, rate fears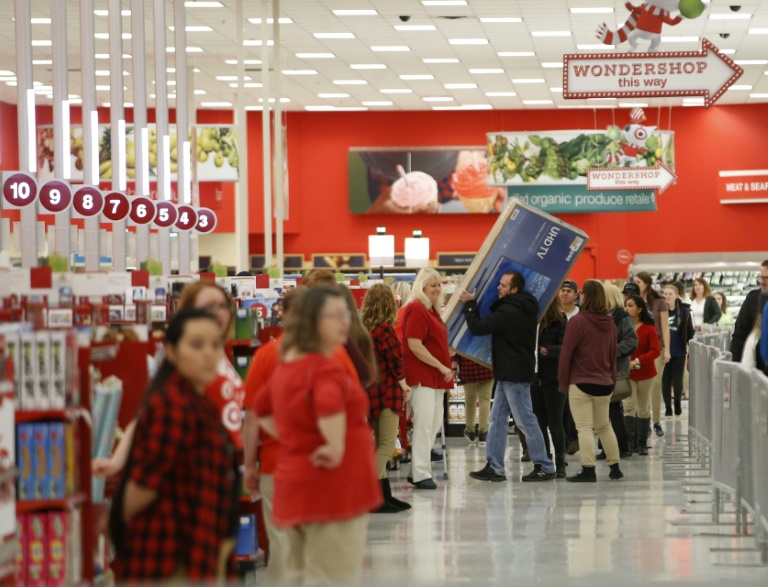 Asia extended losses across world markets on Friday after the European Central Bank laid the groundwork to join others in a programme of interest rate hikes, while attention turns to the release of key US inflation data.
After a largely positive start to the week, investors tracked their US and European colleagues in selling up as they contemplate higher borrowing costs and surging prices, which many fear could lead to a recession.
Adding to the unease was news that officials in China had once again locked down millions of people to test them owing to another flare-up in cases, dealing a blow to hopes for an economic reopening.
Still, the move helped push down oil prices — a key driver of global inflation — owing to concerns about the impact on demand.
With prices rising at a decades-high pace, central banks have been forced to withdraw the vast financial support measures put in place to combat the impact of the pandemic and helped fuel a rally across markets to record or multi-year highs.
The ECB became the latest to join the tightening campaign, announcing Thursday the end of its bond-buying programme and signalling it will hike rates several times this year.
It also sharply upgraded its inflation forecasts for this year and next while lowering the economic growth outlook.
Focus now turns to the release of US consumer price figures later Friday, with a strong reading likely to give the Federal Reserve more room to be aggressive.
"A robust May… print will probably prompt (policymakers) to hint at a 50 basis point hike for the September meeting," said SPI Asset Management's Stephen Innes.
"The tone will remain hawkish and the tough talk on inflation will continue."
However, he added that "the significant upward revisions to core inflation projections are close to ending. Risk markets could take solace if one or two participants shift to seeing the inflation outlook is more balanced".
Expectations are that the Fed will hike by half a point for at least three more meetings before January. 
Other commentators also suggested that traders were looking for signs inflation may be close to its highs.
"The big question is whether inflation has peaked or not," said Matthew Simpson of StoneX Financial. 
"Inflation may have softened to a degree in April, but traders really want to see further evidence that inflation is pointing lower to call 'peak inflation' with confidence.
"Besides, one single month of data doesn't define a trend."
And OANDA's Edward Moya said that the darkening outlook could provide an argument for the Fed to apply the brakes to hiking later in the year.
"Warning signs about the economy are emerging as weekly jobless claims are starting to rise, China's Covid situation will prove troublesome for supply chains over the next couple of quarters, and as inflationary pressures broaden and show no sign of easing.
"It seems reductions in global growth forecasts will become a steady theme over the next few months and that should complicate how much more tightening we see from central banks."
In early trade, Tokyo, Hong Kong, Sydney, Seoul, Singapore, Taipei, Wellington, Manila and Jakarta were all down.
However, data showing Chinese producer price inflation eased last month to its lowest level in a year provided some cheer to mainland traders with Shanghai edging up slightly.
On currency markets the euro continued to struggle against the dollar after the ECB flagged a quarter-point hike, while the yen remained around two-decade lows on the greenback.
– Key figures at around 0230 GMT –
Tokyo – Nikkei 225: DOWN 1.4 percent at 27,848.79 (break)
Hong Kong – Hang Seng Index: DOWN 0.7 percent at 21,726.41
Shanghai – Composite: UP 0.3 percent at 3,248.75
Euro/dollar: UP at $1.0626 from $1.0620 late Thursday
Euro/pound: UP at 85.05 pence from 84.98 pence
Dollar/yen: DOWN at 134.03 yen from 134.40 yen
Pound/dollar: DOWN at $1.2493 from $1.2495
Brent North Sea crude: DOWN 0.8 percent at $122.10 per barrel
West Texas Intermediate: DOWN 0.8 percent at $120.60 per barrel
New York – Dow: DOWN 1.9 percent at 32,272.79 (close)
London – FTSE 100: DOWN 1.5 percent at 7,476.21 (close)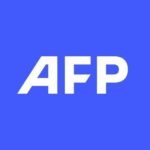 With 2,400 staff representing 100 different nationalities, AFP covers the world as a leading global news agency. AFP provides fast, comprehensive and verified coverage of the issues affecting our daily lives.