US companies break long silence on abortion rights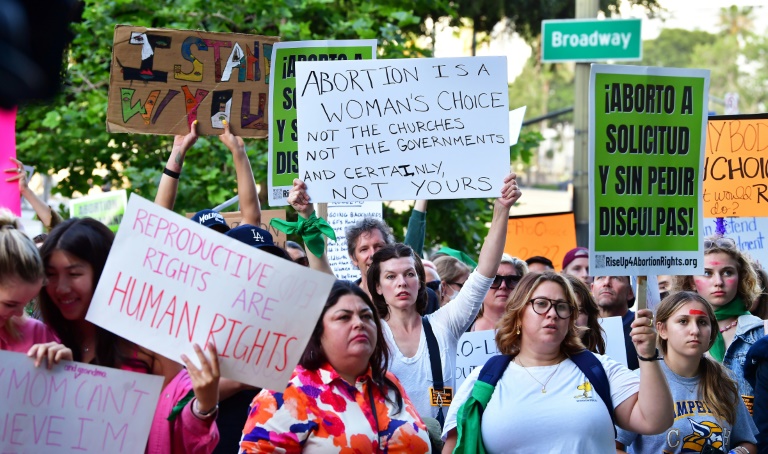 After carefully avoiding the taboo topic for decades, more and more US companies are taking a stand on the right to abortion, a sign of a new generation with growing influence and very different expectations than their predecessors.
Mere hours after the leak of a draft Supreme Court opinion indicating the national right to abortion would be overturned, a variety of American businesses began to react publicly.
"Given what is at stake, business leaders need to make their voices heard and act to protect the health and well-being of our employees," Levi Strauss said in a statement. "That means protecting reproductive rights."
Like the iconic denim brand, Apple has also pledged to cover costs for employees who have to travel to another state to get an abortion.
Revoking the nationwide right to abortion "will jeopardize the human rights of millions of women," the review platform Yelp told AFP, saying it would have "a seismic impact on our society and economy" and urging other companies to "step up to safeguard their employees."
Since Texas in September implemented a law banning abortion after six weeks — before many women even know they are pregnant, and with no exceptions for rape or incest — the stigma on speaking out has started to break.
Amazon, Uber and even the bank Citigroup have all announced they will cover the additional costs that the Texas legislation might cause for their employees.
"We're in a very unusual political time where this issue's come back up as a pressing political issue, and it will force companies to take a stand," said Maurice Schweitzer, a professor at the University of Pennsylvania's Wharton business school.
"Businesses that are located in states that might overturn (abortion access), they have to make a decision one way or the other: Are they going to offer that benefit in terms of travel to a location where those services could be accessed? Or are they not?" said Neeru Paharia, a professor at the Georgetown University McDonough School of Business.
"It kind of forces a lot of these (companies) to take a stand on this issue."
According to The New York Times, Tesla, which moved its headquarters from California to Texas, has also pledged to cover its employees' abortion-related expenses.
– 'New generational thing' –
The newfound boldness of US businesses is also tied to the fact that "in this country, people who are pro-choice are larger in number than people who are anti-abortion," said Paharia.
The announcements by several leading companies are part of a "general trend" that has been developing for the past decade and "picked up steam" under former US president Donald Trump, she said.
Immigration, LGBT rights, gun regulations, the Black Lives Matter movement, voting rights — hot-button issues keep coming up, in a climate of heightened polarization, and many companies have been pressured to respond by their employees.
"This is a new generational thing," explained Mark Hass, a journalism and communication professor at Arizona State University. "The millennial generation, Gen Z are… increasingly concerned about who they work for, the values of those companies."
"Companies like Apple, companies like Amazon, companies like Uber… rely on having the best employees," he said. "So their employees are sort of their North Star," or guiding force.
Paharia agreed: "It's a tight labor market, and certain kinds of job skills are hard to come by."
In a country where public confidence in elected officials has been eroding for many years, employees are also expecting more from their employers, she said.
Schweitzer made a distinction between the new economy's flagship companies, whose employees are better educated than average and often able to work anywhere, and more traditional companies, which are sometimes located in more conservative regions of the United States.
The latter often have less mobile and less skilled workers, with a more limited influence on their employer.
"That's going to be a big part of why tech companies, for example, are going to react more strongly to this than other companies who would rather stay out of it," he said.
Unlike before, firms that have taken sides publicly have generally avoided backlash, calls for boycotts or smear campaigns.
Republican Senator Marco Rubio did introduce a bill Tuesday that would prevent companies from receiving tax breaks on expenses tied to covering abortion-related travel, but the bill is unlikely to pass.
However, "the groups that are interested in restricting abortion access, they're a minority. And they seem to be winning on this issue right now," said Schweitzer. "So I'm not surprised that they're being a little bit quiet."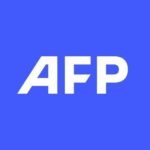 With 2,400 staff representing 100 different nationalities, AFP covers the world as a leading global news agency. AFP provides fast, comprehensive and verified coverage of the issues affecting our daily lives.
Australian KFC patrons clucking mad over lettuce-cabbage switch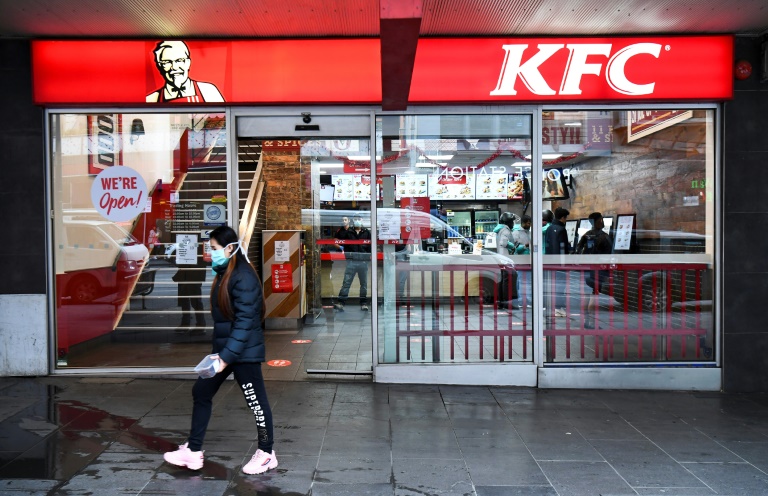 Fried chicken chain KFC said Tuesday that high lettuce prices in Australia have forced it to switch to a cabbage mix in burgers and other products, prompting customers to complain the result is less than "finger lickin' good".
The local price of the verdant leaf has soared by as much as 300 percent in recent months, forcing the fast-food chain to tweak the Colonel's recipe in some stores.
"We're currently experiencing a lettuce shortage. So, we're using a lettuce and cabbage blend on all products containing lettuce until further notice," the company told customers.
The company blamed widespread flooding in the country's east for the problem.
But supply chain expert Flavio Macau of Edith Cowan University said Russia's invasion of Ukraine was also a factor, pushing up diesel and fertiliser prices.
A single head of iceberg lettuce in Sydney or Melbourne that once sold for about $2 now goes for close to $8.
The company told customers: "If that's not your bag, simply click 'customise' on your chosen product and remove lettuce from the recipe :)"
The change was certainly not the "bag" of some social media users.
"The fact that you are replacing lettuce with cabbage makes me rethink my whole meal at KFC. There's 4 or 5 other things I would eat before cabbage Its such a weird choice," said one disgruntled tweeter.
"Feels like a sign of the apocalypse," said another.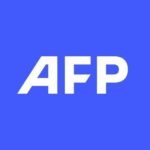 With 2,400 staff representing 100 different nationalities, AFP covers the world as a leading global news agency. AFP provides fast, comprehensive and verified coverage of the issues affecting our daily lives.
Asian markets mixed as rate hike woes offset China tech hopes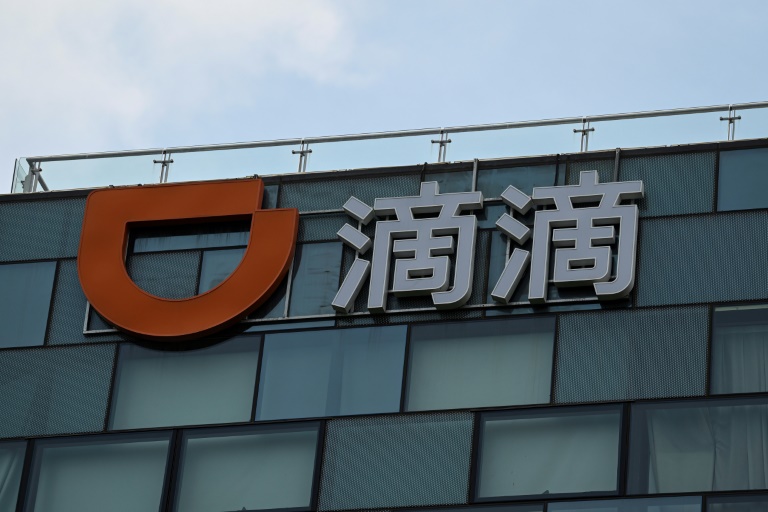 Asian markets struggled Tuesday on long-running worries over surging inflation and rising interest rates, which overshadowed hopes that China would ease off its regulatory drive against the country's beleaguered tech giants.
A spike in US Treasury yields took the wind out of the sales for Wall Street, with focus now on the release of inflation data from the United States and China at the end of the week.
Analysts are tipping the Federal Reserve to lift borrowing costs by half a point at its next three meetings as officials try to get a grip on runaway prices.
But that is causing discomfort on trading floors as investors fret over the impact on economic growth and firms' bottom lines.
"Inflation concerns are not going anywhere fast," Fiona Cincotta, at City Index, said. "Rising crude oil prices and a strong labour report have lifted bets that the Fed may need to act aggressively to rein in inflation."
And SPI Asset Management's Stephen Innes added: "Investors are hyper-focused on inflation, economic growth, and future Fed policy.
"Most assume the worst and think a financial tsunami will hit the US and global markets thanks to the quorum of US-based bank CEOs that have given the gloomy growth narrative their imprimatur. Anything less than that outcome is going to surprise a lot of folks."
Equity markets were mixed in early trade.
Tokyo rose, helped by a softening of the yen to a two-year low owing to expectations the Bank of Japan will not tighten monetary policy just as US rates climb.
Manila and Jakarta also edged up but there were losses in Sydney, Seoul, Singapore, Wellington and Taipei.
Hong Kong dipped and Shanghai was flat, even as heavyweights Alibaba and JD.com led gains among tech firms following a report that China was close to ending a painful crackdown on ride-hailing app Didi Global and restore its main apps this week. Didi's US-listed notes soared more than 20 percent.
The Wall Street Journal added that probes into two other firms — Full Truck Alliance and recruitment platform Kanzhun — fanning optimism for the sector's outlook after a long period of hefty selling pressure.
"This was seen as a signal that the regulatory crackdown on Chinese tech firms was starting to end… as China focuses on stabilising the economy following Covid restrictions," said National Australia Bank's Tapas Strickland.
Markets have seen some levelling out in recent weeks as the easing of lockdown measures in China helps to offset some of the worries about higher rates and the impact of the Ukraine war.
But market-watcher Louis Navellier warned there was still plenty more volatility to come.
"If history repeats, we could be down tomorrow, then up on Wednesday, then down on Thursday, and possibly up on Friday," he said in a commentary. "So just get used to these up-down, up-down oscillations because they are going to continue.
"I want to remind investors to not get too excited when the market rallies because it is going to continue to oscillate. There is just too much uncertainty out there."
– Key figures at around 0230 GMT –
Tokyo – Nikkei 225: UP 0.4 percent at 28,031.15 (break)
Hong Kong – Hang Seng Index: DOWN 0.2 percent at 21,609.25
Shanghai – Composite: FLAT at 3,237.14
Brent North Sea crude: UP 0.6 percent at $120.28 per barrel
West Texas Intermediate: UP 0.7 percent at $119.29 per barrel
Euro/dollar: DOWN at $1.0675 from $1.0699 
Pound/dollar: DOWN at $1.2500 from $1.2528
Euro/pound: UP at 85.42 pence from 85.37 pence
Dollar/yen: UP at 132.60 yen from 131.88 yen
New York – Dow: UP 0.1 percent to 32,915.78 (close)
London – FTSE 100: UP 1.0 percent at 7,608.22 (close)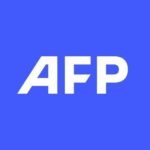 With 2,400 staff representing 100 different nationalities, AFP covers the world as a leading global news agency. AFP provides fast, comprehensive and verified coverage of the issues affecting our daily lives.
Apple unveils message recall, other 'wish list' features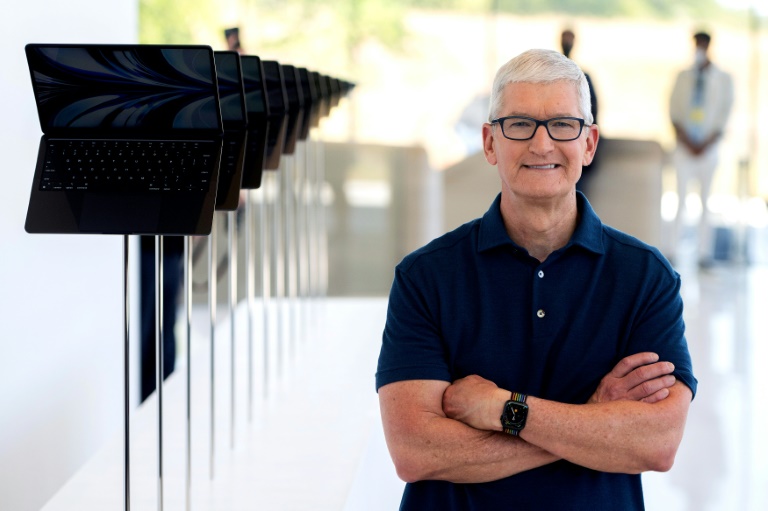 Apple opened Monday its first in-person developers conference since the onset of the pandemic with chips, maps and a way to delete precipitously sent messages, but was mum on any virtual reality offerings.
The tech giant touted new features and capabilities being built into the operating systems running iPhone, Apple Watch and more, along with a speedy new MacBook Air computer driven by a second generation of its custom chip.
Apple chief Tim Cook and his team showed off coming innovations during a keynote presentation at its first developers conference to be held at its campus in the Silicon Valley city of Cupertino — and the first in-person version of the gathering since Covid-19 struck.
"It's so good to see you all," Cook said from a stage set up on a lawn next to Apple's ring-shaped headquarters, as an audience of several thousand developers cheered in the morning sunshine.
No updates, however, were forthcoming on a rumored virtual reality operating system or hardware.
Still, developers will get to meet with Apple engineers during the weeklong conference, and even work in a new building with soundproof rooms to let them discuss ideas without being overheard.
Aside from new MacBook models, the event was a deep dive into coming new generations of operating systems for Apple's line-up of offerings.
Apple will start letting people delete and edit messages after they have been sent as part of the latest update to its operating software, as well as customizable options for the iPhone main screen.
Users of its digital wallet should soon also be able to pay for purchases in installments.
Relying increasingly on custom made chips has enabled Apple to make its devices and software work more seamlessly together, and catch up a bit to features offered by rivals such as Google Maps and even Microsoft Xbox video game platform for Windows-powered computers.
Creative Strategies analyst Carolina Milanesi saw it as Apple filling "users' wish-list," adding capabilities to make its apps, services or hardware the natural option in an increasingly competitive market.
"They are listening to what the users are saying and they're making changes," Milanesi said.
As increased dependence on computers and the internet caused by the pandemic shows no sign of abating, and by better tuning hardware and software for convenience promises to keep people in Apple's money-making ecosystem, the analyst added.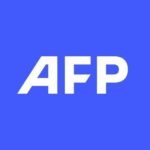 With 2,400 staff representing 100 different nationalities, AFP covers the world as a leading global news agency. AFP provides fast, comprehensive and verified coverage of the issues affecting our daily lives.