US consumer confidence deteriorated in May: survey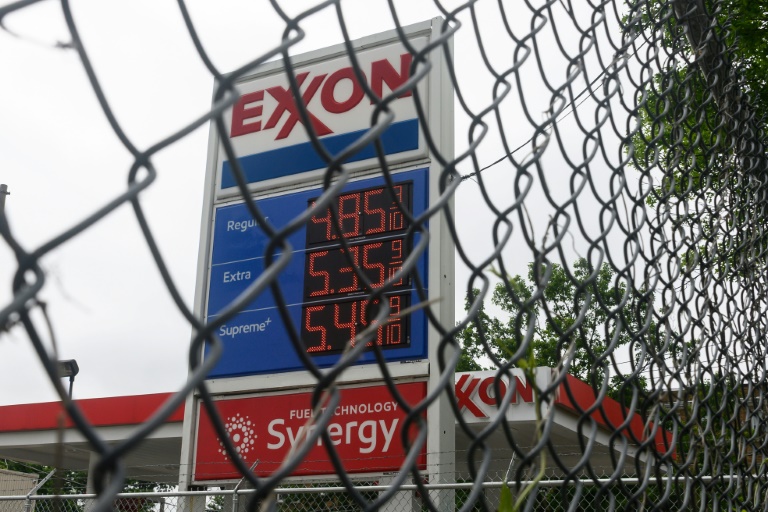 Americans' feelings about the economy deteriorated in May amid concerns about job prospects, but remained relatively strong even as high inflation bites, according to a survey released Tuesday.
Amid the fastest increase in US consumer prices in more than four decades, made worse by the war in Ukraine, consumer confidence dipped slightly after a modest increase in April, falling to 106.4 from 108.6, according to The Conference Board's monthly survey.
Consumers flush with savings and government support money have been a key driver of the recovery of the world's largest economy, spending freely on big-ticket purchases like homes, cars and appliances.
But supply chain snarls, made worse by Covid-19 lockdowns in China, meant demand has outstripped supply, and that dynamic has fueled inflation.
Feelings about the present situation dropped for the second month, falling more than three points to 149.6, caused by the deterioration in views on the labor market, with an increasing share of respondents saying jobs are "hard to get," according to the report.
Expectations for six months ahead retreated slightly to 77.5 after gaining in the prior month.
Lynn Franco, the institution's senior director of economic indicators, noted that the readings are still relatively high despite the declines.
"Overall, the Present Situation Index remains at strong levels, suggesting growth did not contract further in Q2," Franco said in a statement, referring to the current April-June quarter. 
"That said, with the Expectations Index weakening further, consumers also do not foresee the economy picking up steam in the months ahead. They do expect labor market conditions to remain relatively strong, which should continue to support confidence in the short run."
The Federal Reserve has launched an aggressive cycle of interest rate increases to tamp down inflation by cooling demand, which Franco said "pose continued downside risks to consumer spending this year."
The survey also measures consumers' spending plans in the next six months, and shows a slowdown in intentions to purchase high-dollar items like homes and cars.
"Vacation plans have also softened due to rising prices. Indeed, inflation remains top of mind for consumers," Franco said.
Ian Shepherdson of Pantheon Economics noted that households still have a stockpile of cash and "So far, they have been willing to dip into these savings despite reporting that they feel less positive. It's not called retail therapy for nothing, but we just don't know how long it will continue."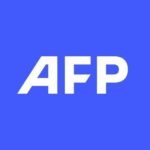 With 2,400 staff representing 100 different nationalities, AFP covers the world as a leading global news agency. AFP provides fast, comprehensive and verified coverage of the issues affecting our daily lives.
French police bust gang selling fake Bordeaux wine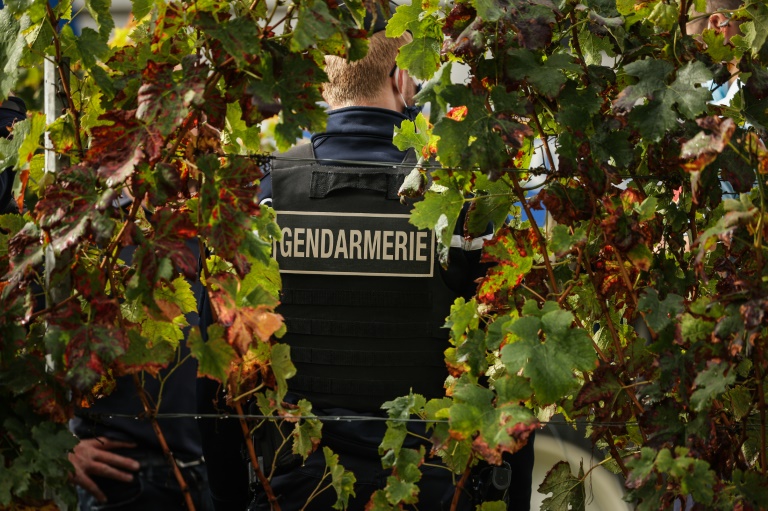 French police have broken up a gang that had allegedly produced hundreds of thousands of bottles of fake Bordeaux wine in an elaborate counterfeiting operation, prosecutors said on Friday.
Officers investigating drug dealing in the southwestern French region discovered printing machinery being used to create the labels for the bottles last September, sparking a wider criminal probe.
It led to the arrest of around 20 people on Monday during an operation in seven different areas of France, with three of them charged with organised fraud, counterfeiting and money laundering.
The main suspect is a winemaker and broker in the Medoc region near Bordeaux who was buying low-grade wine from other areas including Spain, then bottling it up as more expensive local produce, a statement from Bordeaux prosecutors' office said.
"Major orders" had been placed for the wine "destined for supermarkets and foreign countries", the statement added.
Bottling operations were being run at night to avoid detection, it said.
"If the allegations are proven, we hope that the culprits will be heavily punished because these practices undermine the image of Bordeaux wines and those who work properly and respect the rules," the local wine industry body told AFP.
French wine makers, customs and police are constantly on the lookout for cheats who pass off budget plonk as top vintages.
In 2016, police busted a Bordeaux vintner who was blending poor-quality wine with high-end Saint-Emilions, Lalande-de-Pomerols and Listrac-Medocs to sell to major supermarkets under prestigious labels.
The owner of several domains, Francois-Marie Marret, was handed a prison sentence and a fine of eight million euros after being found bringing in cheap wine at night.
In 2010, 12 French winemakers and dealers were convicted of selling millions of bottles of fake Pinot Noir to the US firm E&J Gallo.
Before that, in 2006 legendary Beaujolais winemaker Georges Duboeuf was fined more than 30,000 euros for blending grapes from different vineyards to disguise the poor quality of certain prized vintages.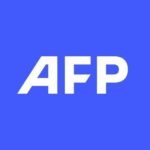 With 2,400 staff representing 100 different nationalities, AFP covers the world as a leading global news agency. AFP provides fast, comprehensive and verified coverage of the issues affecting our daily lives.
Stocks choppy, dollar frothy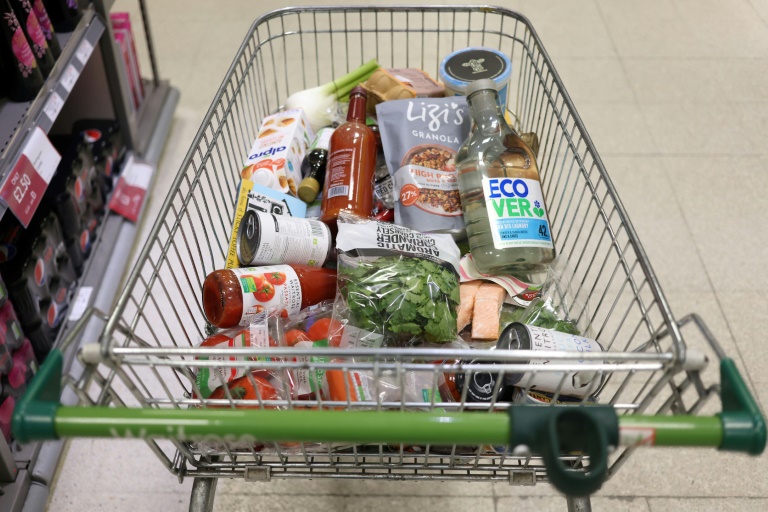 Stock markets wobbled on Friday while the dollar shot higher against the euro and pound as investors fretted about interest rate hikes and a possible recession.
Both Paris and Frankfurt stocks ended the day with small gains despite news of record-high eurozone inflation that reinforced expectations of a European Central Bank interest rate hike later this month.
The EU's Eurostat data agency said annual consumer price inflation in the 19 countries that use the euro soared to 8.6 percent in June, up from the prior record of 8.1 percent in May.
"Today's figures bolster the European Central Bank's intended decision to start raising interest rates at its next Governing Council meeting in July," noted economist Pushpin Singh at research group CEBR.
The ECB stated last month that it will deliver its first interest rate hike in more than a decade in July to combat inflation. 
Eurostat added Friday that core inflation — stripping out volatile components like energy and food — slowed to 3.7 percent from 3.8 percent, helping equities to calm heading into the weekend pause.
Wall Street's main indices were marginally lower in late morning trading, having bounced around since the opening bell.
– 'Another big leg lower' – 
Chris Beauchamp, chief market analyst at online trading platform IG, said there was little buying interest at the start of the second half of the year, even though the sharp drops suffered by stocks in the first half open up the possibility for gains.
New York's S&P 500 index suffered its worst first-half performance since 1970.
"There is a growing unease about the summer, especially with a potentially very gloomy (second-quarter) earnings season nearly upon us," he said in a note to clients. 
"It really does look like we have another big leg lower before this bear market is done," added Beauchamp.
With the war in Ukraine showing no sign of ending — keeping energy costs elevated — there is an expectation that borrowing costs will continue to rise and send economies into recession.
Losses across world markets this week come after a rally last week fuelled by hopes that an economic slowdown or signs of recession would lead central banks to ease off their monetary tightening drive.
But comments from top finance chiefs, including Federal Reserve boss Jerome Powell, suggest they are willing to endure the pain of a contraction as long as they can rein in prices — which are rising at their fastest pace in 40 years on both sides of the Atlantic.
"Investors know that inflation is high and is likely to push higher," City Index analyst Fiona Cincotta told AFP.
"Instead, the market's obsession is turning from inflation to recession fears. Given the steep declines in stock prices this week, much of the bad news is priced in for now, until it starts again next week," she added.
The dollar, a safe-haven currency, jumped one percent against the pound and the euro on rising expectations of a recession.
"The US dollar looks set to end the week stronger against most major currencies, nearing its strongest level since 2002 as 'risky' assets remained under pressure," said economist James Reilly at Capital Economics.
The euro slid to a low of $1.0369 before rebounding back above the $1.04 level. The pound touched a low of $1.1979.
Oil rebounded on tight supplies despite persistent recession concerns.
– Key figures at around 1530 GMT –
New York – Dow: DOWN 0.3 percent at 30,693.52 points
EURO STOXX 50: DOWN 0.2 percent at 3,448.31
London – FTSE 100: FLAT at 7,168.65 (close) 
Frankfurt – DAX: UP 0.2 percent at 12,813.03 (close)
Paris – CAC 40: UP 0.1 percent at 5,931.06 (close)
Tokyo – Nikkei 225: DOWN 1.7 percent at 25,935.62 (close)
Shanghai – Composite: DOWN 0.3 percent at 3,387.64 (close)
Hong Kong – Hang Seng Index: Closed for a holiday
Brent North Sea crude: UP 1.9 percent at $111.12 per barrel
West Texas Intermediate: UP 2.2 percent at $108.08 per barrel
Euro/dollar: DOWN at $1.0405 from $1.0484 Thursday
Pound/dollar: DOWN at $1.2037 from $1.2178
Euro/pound: UP at 86.46 pence from 86.09 pence
Dollar/yen: DOWN at 135.19 yen from 135.72 yen
burs-rl/imm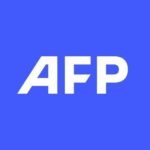 With 2,400 staff representing 100 different nationalities, AFP covers the world as a leading global news agency. AFP provides fast, comprehensive and verified coverage of the issues affecting our daily lives.
S.Leone slashes 'zeros of shame' from banknotes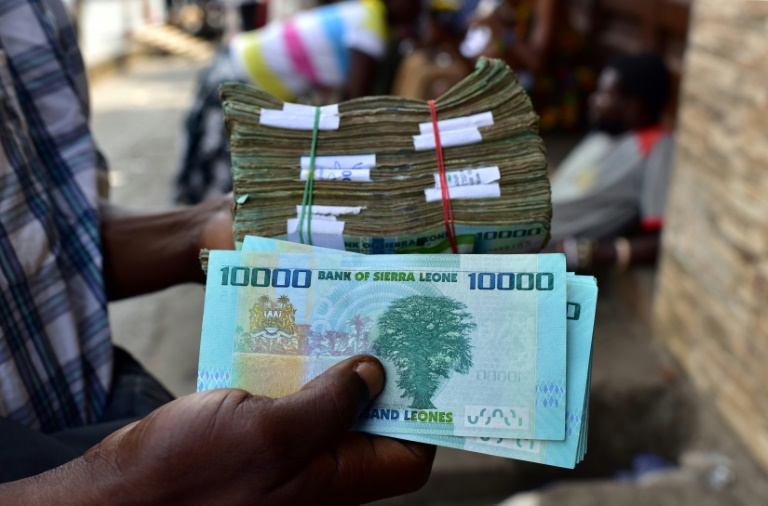 Sierra Leone on Friday introduced a new family of banknotes, stripping three zeros off the leone, in a bid to restore confidence in the inflation-hit national currency.
The Bank of Sierra Leone announced the move last August, insisting the public's purchasing power would not be affected by the change.
"We have removed three zeros from our banknotes but the money yesterday is the same value as today," President Julius Maada Bio said at ceremonies at the central bank where the new bills were unveiled.
A note of 10 new leones is the equivalent of a note of 10,000 old leones, which changes hands for around 75 US cents.
Year-on-year inflation in the West African state was 24.87 percent in May, according to the national statistics agency.
Rising prices had driven the printing of banknotes, resulting in a mountain of paper money that is costly to sustain and unwieldly for the public.
Shoppers need huge quantities of banknotes for the simplest transactions, and unscrupulous bank tellers sometimes pilfer notes from sealed bundles of bills.
"We are removing the 'zeros of shame' to get the currency properly aligned," Morlai Bangura, a central bank director, told AFP earlier in the week.
He said the bank had begun distributing the new paper notes to commercial banks last week.
On Friday, customers braving the rain queued at commercial banks to swap their old banknotes for new ones.
"The changing of our currency is necessary — we were used to carrying bags to the bank to withdraw our money, but not anymore," Alice Frazer, 70, said after exchanging her notes at the Sierra Leone Commercial Bank, a state-owned bank in central Freetown.
The new banknotes have a similar design to the old ones but are smaller in size.
"Our current currency is too big to fit into a wallet and we spend too much money printing oversized banknotes," Kelfala Murana Kallon, the central bank governor, told reporters last August as he announced the move.
The central bank declined to comment on the cost of the operation.
Sierra Leone's eight million people live in one of the poorest nations in the world, ranking 182 out of 189 countries in the UN's Human Development Index.
Its economy, heavily dependent on minerals, was devastated by a civil war that ran from 1991-2002 and left about 120,000 dead.
Efforts at rebuilding were set back by an Ebola epidemic in 2014-2016, a fall in world commodity prices and the coronavirus epidemic — all of which have disrupted trade and investment and hit exports.
Sierra Leoneans will be able to use both the old and new notes during a transition period until September 30. 
From October 1, the old currency will cease to be legal tender.
The public will be able to swap the old currency for the new one until November 15, Kallon said in a statement.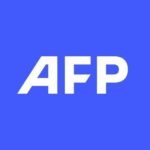 With 2,400 staff representing 100 different nationalities, AFP covers the world as a leading global news agency. AFP provides fast, comprehensive and verified coverage of the issues affecting our daily lives.