US Fed makes biggest rate increase since 2000 to fight inflation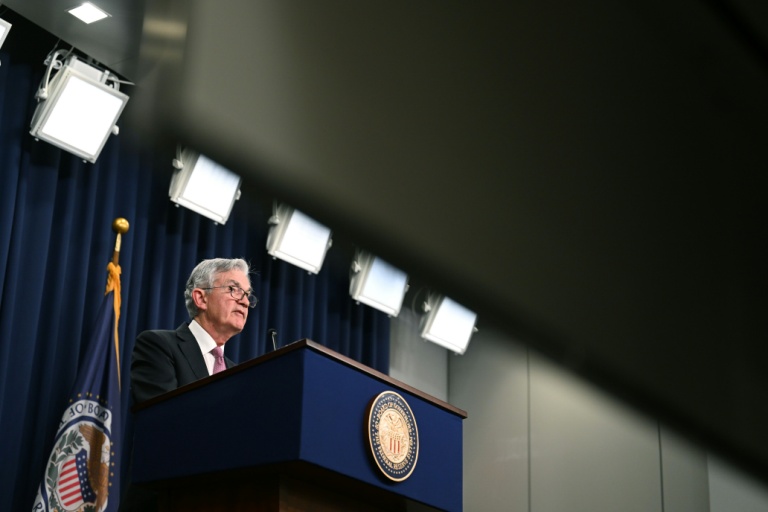 The Federal Reserve on Wednesday made its biggest rate hike since 2000 with a half percentage point increase meant to crush soaring inflation in the United States.
After a quarter-point hike in March, the US central bank's policy-setting Federal Open Market Committee (FOMC) pushed the rate above 0.75 percent as it works to cool the economy, while noting more increases "will be appropriate."
That will raise the costs of all types of borrowing, from mortgages to credit cards to car loans, cooling demand and business activity.
Inflation has become an overriding concern after the world's largest economy saw annual consumer prices jump 8.5 percent over the 12 months to March — the biggest jump since December 1981.
Policymakers continue to believe inflation will gradually return to the Fed's two-percent target as it raises borrowing costs, but in a statement following the conclusion of its two-day meeting, the FOMC said it will be "highly attentive to inflation risks."
The Fed's goal is to engineer a "soft landing" in which it reins in inflation while avoiding a contraction in economic activity.
But with China's pandemic lockdowns worsening global supply snarls and the war in Ukraine pushing commodity prices higher, analysts fear factors beyond the central bank's control could undermine that goal, and perhaps plunge the US economy into a recession.
The committee noted the "highly uncertain" impact of Russia's invasion of Ukraine and Western sanctions on Moscow, which are "creating additional upward pressure on inflation and are likely to weigh on economic activity." 
In addition, Covid lockdowns in China "are likely to exacerbate supply chain disruptions," the statement said. 
– Offloading bonds –
Though it contracted in the first quarter, Fed officials have said they view the economy as healthy enough to withstand higher rates, and the FOMC statement noted robust job gains and strong household and business spending.
However, central bankers cannot engineer a solution for the worker shortages that have challenged businesses and raised fears of a wage-price spiral, when employees demand higher salaries and fuel price increases. 
On Wednesday, payroll services firm ADP reported private employers added a weaker-than-expected 247,000 workers in April, a sign that companies are struggling to find available labor, while government data released Tuesday showed there are nearly two openings for every job seeker.
The FOMC also said it would begin reducing its massive bond holdings starting June 1, beginning at the pace of $47.5 billion a month, and then doubling after three months.
The decision was widely expected, and many economists believe the FOMC will again hike rates by a half-point in June, though Ian Shepherdson of Pantheon Economics said, "it's not a done deal," and it's even more difficult to say what might happen later in the year. 
"We think all bets are off, given the likelihood of a steep, sustained drop in inflation, a clear softening in manufacturing, and a meltdown in housing market activity," he wrote in an analysis of the meeting.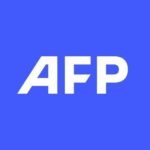 With 2,400 staff representing 100 different nationalities, AFP covers the world as a leading global news agency. AFP provides fast, comprehensive and verified coverage of the issues affecting our daily lives.
Spain eyes crackdown on video game 'loot boxes'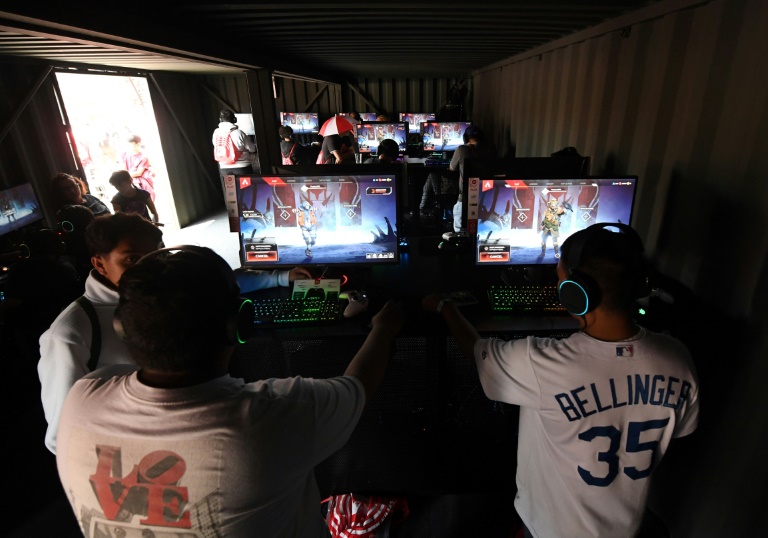 Spain's government will within days present a draft bill to regulate video game "loot boxes" for which users must pay, a minister said Friday, warning of the addiction risks for youngsters. 
An increasingly common feature in many video games, "loot boxes" are caches of virtual weapons and equipment which a player can buy to increase their prowess or status within the game.
But not all boxes contain useful tools and gamers can only see what's inside after paying, prompting widespread criticism for encouraging behaviour similar to that associated with gambling.
"We have drawn up a very specific law which we will present in the coming days" that will regulate the sale of such content, Spain's Consumer Affairs Minister Alberto Garzon told Radiocable. 
"It is like gambling… because it involves compulsive consumption behaviour which provokes a series of issues for players, from stress to financial bankruptcy," he told the independent radio station.
"At the end of the day, these are sums which pile up and can lead to gambling addiction," Garzon said. 
Such features were aimed above all "at the under-18 age group, where in 2021, up to 30 percent admitted they had paid significant amounts of money to obtain such rewards" within a game, he said, citing health ministry statistics. 
The age ratings for such games "don't take into account the danger posed by this feature, so parents could buy a game for a 13-year-old, for example, without being aware it includes an element which, in real life, could not be bought by anyone under 18," he explained. 
– 'Predatory' –
In April, PEGI, the European body that issues age ratings for video games, introduced a labelling change that requires gaming companies to say if a game includes "paid random items" — a form of optional in-game purchases.
Many other countries have also been struggling with the controversial question of "loot boxes" although few have taken steps to regulate them. 
On Tuesday, 20 European consumer groups threw their weight behind a Norwegian Consumer Council (NCC) report on loot boxes that described them as "exploitative and predatory", with the groups demanding better regulation of the video game industry. 
"The sale and presentation of loot boxes often involve exploiting consumers through predatory mechanisms, fostering addiction, targeting vulnerable consumer groups and more," the NCC's head of digital policy Finn Myrstad said in a statement. 
Gaming companies often used "highly problematic practises to increase their own revenue" through features that "manipulate consumers to spend large sums of money through aggressive marketing, exploitation of cognitive biases, and misleading probabilities", the report found. 
In Europe, only Belgium and the Netherlands have banned loot boxes after directly associating them with gambling. 
In a statement issued in response to the government's move, the Spanish Association of Video Games (AEVI) said it "rejects any association with gambling" and insisted on the sector's right to "self-regulation".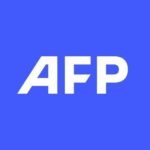 With 2,400 staff representing 100 different nationalities, AFP covers the world as a leading global news agency. AFP provides fast, comprehensive and verified coverage of the issues affecting our daily lives.
GM unit Cruise to deploy driverless taxis in US first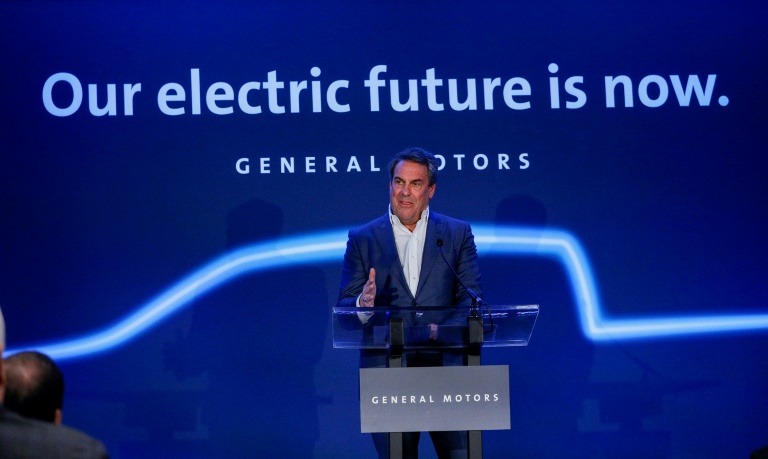 General Motor's autonomous vehicle unit Cruise says it will deploy driverless taxis in San Francisco in a first for a major US city.
Cruise announced the plans for a ride hailing service using self-driving electric cars after the California Public Utilities Commission (CPUC) issued it a permit to give rides without anyone in the driver's seat.
"This means that Cruise will be the first and only company to operate a commercial, driverless ride-hail service in a major US city," chief operating officer Gil West said in a blog post late Thursday.
"We'll begin rolling out fared rides gradually."
The permit allows Cruise to use its fleet of 30 electric, autonomous cars in a taxi service in some parts of San Francisco.
The robotaxis are not to go faster than 30 miles per hour (48 kilometers per hour) and have a green light to only operate between late morning and early evening, barring foul weather such as thick fog or heavy rain, the CPUC permit states.
"Crossing the threshold into commercial operations isn't just big news for Cruise alone," West said.
"It is a major milestone for the shared mission of the (autonomous vehicle) industry to improve life in our cities."
Self-driving, electric car services promise to reduce pollution, and save people time and money, West added.
San Francisco police earlier this year faced an unprecedented problem when an officer stopped a car that was driving at night with no headlights on, only to discover there was no one inside. 
The vehicle, it turned out, was a self-driving Cruise car, and the police officer's encounter was captured by a passerby, who posted video on social media.
Cruise took to Twitter to say that the self-driving car "yielded to the police vehicle, then pulled over to the nearest safe location for the traffic stop, as intended. An officer contacted Cruise personnel and no citation was issued."
Cruise explained that the headlights were turned off due to human error.
Founded in 2013, Cruise has developed software that allows cars to drive themselves completely autonomously. 
General Motors owns the majority of shares in the company, valued at more than $30 billion thanks to investments by companies such as Microsoft, Honda and Walmart. 
Cruise rival Waymo last year expanded its robotaxi service to riders in San Francisco, but has "specialists" at the steering wheels to take over driving if needed.
The move expanded a Waymo ride-hailing program which has been operating in Phoenix, Arizona since 2017.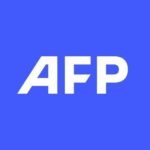 With 2,400 staff representing 100 different nationalities, AFP covers the world as a leading global news agency. AFP provides fast, comprehensive and verified coverage of the issues affecting our daily lives.
Campaign launched to stop Musk buying Twitter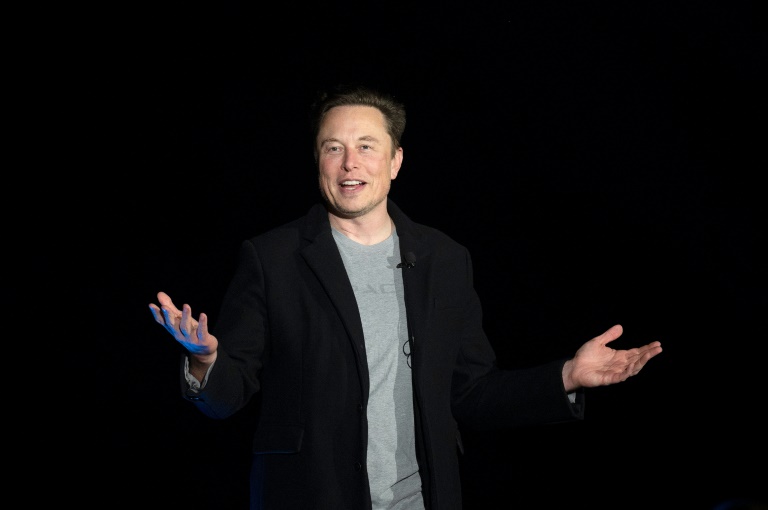 Advocacy groups on Friday launched a campaign to stop Elon Musk from buying Twitter as the proposed purchase cleared review by US antitrust authorities.
Twitter said that the deal for Musk to acquire the company was a step closer to being sealed with the passing of a deadline for it to be challenged under a US antitrust law.
The Tesla chief's $44 billion deal to take the one-to-many messaging platform private still faces review by other regulators and must be approved by shareholders.
A "Stop The Deal" campaign launched by a coalition of nonprofit groups aims to stop the takeover.
"Elon Musk is a wolf in expensive sheep's clothing whose Twitter takeover is motivated by ego and grievance," Accountable Tech executive director Nicole Gill said in a release.
"If we don't stop this deal, he'll hand a megaphone to demagogues and extremists, who will cheer him as they incite more hate, harm, and harassment."
The campaign will involve pressing the Securities and Exchange Commission (SEC) and other agencies to closely scrutinize everything about the takeover deal.
The coalition will also work to convince Twitter shareholders and advertisers to oppose Musk buying the San Francisco-based tech firm.
The list of more than a dozen organizations involved in the campaign includes MoveOn, SumOfUs, Media Matters for America, and the Center for Countering Digital Hate.
Musk became a major Twitter stockholder following his purchase of 73.5 million shares in early April, and less than two weeks later he launched a hostile takeover bid.
The SEC has asked Musk to explain why he didn't disclose within a required 10-day time period his increased stake in Twitter, especially if he planned to buy the company.
"Your response should address, among other things, your recent public statements on the Twitter platform regarding Twitter, including statements questioning whether Twitter rigorously adheres to free speech principles," regulators said in a letter.
Musk also faces a lawsuit filed by shareholders accusing him of pushing down Twitter's stock price in order to either give himself an escape hatch from his buyout bid or room to negotiate a discount.
The suit alleges the billionaire Tesla boss tweeted and made statements intended to create doubt about the deal.
The claim seeks class action status and calls on a federal court in San Francisco to back the validity of the deal and award shareholders any damages allowed by law.
Musk is a frequent Twitter user, regularly firing off inflammatory and controversial statements about current events or other public figures with remarks that are whimsical or business-focused. 
He has sparred repeatedly with federal securities regulators, who cracked down on his social media use after a purported effort to take Tesla private in 2018 fell apart.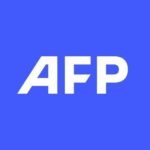 With 2,400 staff representing 100 different nationalities, AFP covers the world as a leading global news agency. AFP provides fast, comprehensive and verified coverage of the issues affecting our daily lives.