US inflation slowed in April but prices for many goods rising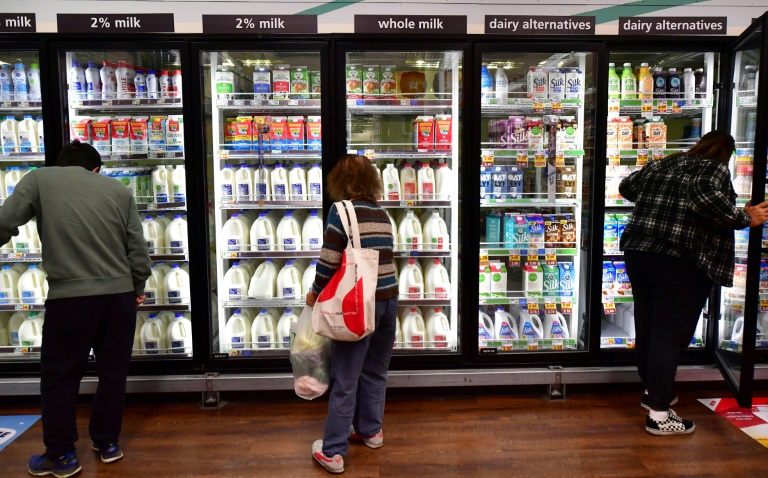 US inflation slowed in April, according to new data Wednesday, but Americans continue to see their wallets empty faster when they buy groceries and pay the rent.
President Joe Biden has gone on the offensive, blaming the price spike on Russian leader Vladimir Putin's invasion of Ukraine, and announcing a series of steps he hopes will ease the pain.
The conflict and the sanctions imposed on Russia have driven up prices around the world for fuel, grain and fertilizer, raising costs for farmers who in turn are forced to raise prices.
Biden, whose popularity has taken a hit amid the highest inflation in four decades, has labeled the recent surge "Putin's price hike."
He will visit a farm in Illinois on Wednesday to lay out the White House strategy to help food producers, including boosting domestic fertilizer production amid a nationwide shortage.
The latest inflation data offered some good news, as the consumer price index (CPI) slowed slightly last month, jumping 8.3 percent compared to April 2021, after peaking in March at 8.5 percent, according to the Labor Department.
"While it is heartening to see that annual inflation moderated in April, the fact remains that inflation is unacceptably high," Biden said in a statement. 
"Inflation is a challenge for families across the country and bringing it down is my top economic priority."
The dip was helped by easing energy costs, as gasoline fell 6.1 percent in April compared to March after the 18.3 percent surge in the previous month.
But gasoline prices at the pump hit a new record on Tuesday, so the news from April may be of little comfort to drivers.
And prices continued to rise last month for a range of goods, including housing, groceries, airline fares and new vehicles, and annual inflation remains at its highest rate since early 1982.
– Groceries more expensive –
CPI rose just 0.3 percent compared to March, after the 1.2 percent surge in the prior month, but excluding volatile food and energy goods, the "core" index last month increased at double the March rate, the report said.
A large driver was food at home, which jumped 10.8 percent over the last 12 months — the largest annual increase since November 1980, according to the report.
The index for meat, poultry, fish and eggs surged 14.3 percent in the biggest gain since May 1979.
Americans saw big increases in the month for dairy and cereal products, even as fruit and vegetable costs fell last month.
Even with the decline in gasoline, energy costs have surged 30.3 percent over the past 12 months, with gasoline up 43.6 percent compared to a year ago.
Economists expect inflation to continue to slow gradually, but see no sign the Federal Reserve will ease up on what it said will be rapid interest rate increases to try to tamp down the price pressures and cool demand.
The Fed last week announced its largest rate hike since 2000, and signaled similar increases were likely in coming months.
Despite the "modest reprieve" in the data suggesting inflation peaked in March, "the renewed rise in gasoline prices towards a record $4.50 nationally and increase in diesel prices signals that there is still upward risk to the inflation outlook," Kathy Bostjancic of Oxford Economics said in an analysis.
"Further, the Covid-related China lockdowns and the continued Russia-Ukraine war places further stress on already strained supply chains."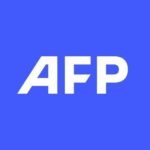 With 2,400 staff representing 100 different nationalities, AFP covers the world as a leading global news agency. AFP provides fast, comprehensive and verified coverage of the issues affecting our daily lives.
Climate: Africa's energy future on a knife's edge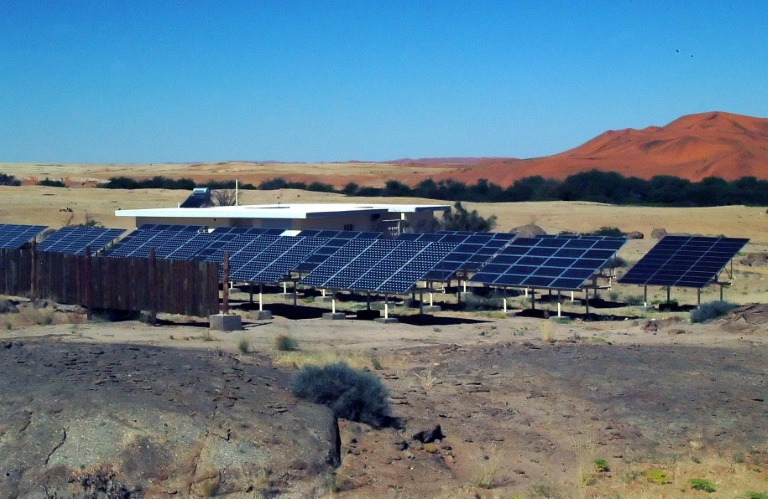 With more than half its population lacking mains electricity and still using charcoal and other damaging sources for cooking, Africa's energy future –- torn between fossil fuels and renewables — is up for grabs.
As nations discuss the climate crisis at the UN's mid-year negotiations in Bonn, AFP spoke to Mohamed Adow, founder of think tank Power Shift Africa, about the forces pulling the continent in opposing directions. 
The stakes, he warns, are global.
Q. You have said rich nations owe the rest of the world a climate debt
"The prosperity they enjoy was, in effect, subsidised by the rest of the world because they polluted without paying the cost for doing so.
"Africa is home to 17 percent of Earth's population but accounts for less than four percent of global greenhouse-gas emissions and only half-a-percent of historic emissions. The continent emits less than 1 tonne of CO2 per person, compared to seven in Europe or China, and more than 15 in the United States.
"If the least-developed continent on our planet is going to leapfrog fossil fuels to renewables, rich nations must pay the climate debt they owe."
Q. How will Africa's energy choices impact the rest of the world?
"My continent is at a crossroads with two possible futures. Africa can become a clean energy leader with decentralised renewables powering a more inclusive society and a greener economy, or it can become a large polluter that is burdened with stranded assets and economic instability. 
"We have the opportunity to make a difference for Africa and for the world."
Q. US envoy John Kerry says climate change in Africa could see "hundreds of millions of people looking for a place to live." Is he right?
"Absolutely. It is important to acknowledge that climate-induced migration is a threat. As climate impacts increase, people in Africa — where almost all agriculture is rain-fed — will be forcefully displaced from their land. 
"In wealthy nations, that is seen mostly as a security issue. But this is a humanitarian disaster in which people are already losing lives, homes and livelihoods.
"The only way to prevent climate-induced migration in the long-run is to reduce carbon pollution at the scale needed."
Q. Is the war in Ukraine affecting energy development in Africa?
"To attain energy security after Russia's invasion, Europe is effectively pushing Africa to pour its limited financial resources into developing its fossil gas extraction and export industry, primarily for consumers in Europe."
"Last month German Chancellor Olaf Scholz, during a three-day tour of Senegal, said his country wants to 'intensively pursue' projects to develop and import Senegal's huge gas reserves. Germany, of course, has been especially dependent on Russian gas.
"So now Europe wants to shackle Africa with new fossil fuel infrastructure that we know will be redundant within a few years, not to mention self-harming for the continent. And lest we forget: gas from Africa will emit the same amount of emissions as gas from Russia."
Q. What is the balance of power in Africa between fossil-fuel interests and those striving to leapfrog to renewables?
"Last month, the Sustainable Energy for All summit in (Rwandan capital) Kigali issued a communique supporting 'Africa in the deployment of gas as a transition fuel'.  But only 10 out of 54 African countries signed that statement. 
"I think the majority of African nations recognise the tremendous opportunity that renewables present for job creation, innovation, reduced air pollution and sustainable industrialisation. But this majority is a silent majority — they have not yet leveraged their moral voice to make a case for a cleaner, sustainable Africa.
"There are some leaders. My country, Kenya, is currently powered by 90-percent renewable energy and has set a target of 100 percent by 2030."
Q. The trillions needed to engineer a rapid transition to renewables will not come from public sources alone. How do you mobilise private capital?
"We need to think about long-term investment security in Africa. This is the most expensive continent for securing loans or credit. We need to introduce payment guarantee schemes that are backed by international finance to facilitate safe investment in renewable energy.
"But you still need public money to leverage international investment and finance. We also have to unlock Africa's domestic sources — public funds, sovereign wealth funds. And then there's debt. If we could swap some foreign debt for the kinds of investment Africa needs, it could make a big difference."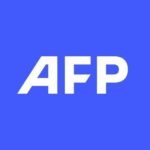 With 2,400 staff representing 100 different nationalities, AFP covers the world as a leading global news agency. AFP provides fast, comprehensive and verified coverage of the issues affecting our daily lives.
Italy's Pompeii tests new guard dog — a robot named Spot
Under the amused gaze of many tourists, a robot dog wanders the ancient stone alleys of Pompeii's famous archaeological park.
Meet Spot, a friendly, yellow-and-black remote-controlled creature with a gangly gait who looks like a dog crossed with an insect — all wrapped up in a robot's body. 
Spot's current mission at Pompeii is to inspect hard-to-access areas of the sprawling ruins, to collect data and alert his handlers to safety and structural problems. 
"Particularly underground structures where safety conditions won't allow (staff) to enter, such as in the park's many very narrow and dangerous tunnels," Pompeii's general director, Gabriel Zuchtriegel, told AFP. 
His purvey includes surveying tunnels dug out in clandestine excavations, which Zuchtriegel said "unfortunately still take place in the area". 
With its excavated ruins spread out over 44 hectares (109 acres), the archaeological site preserves the remains of the ancient wealthy city south of Naples, buried by ash after the eruption of nearby Mount Vesuvius in 79 AD. 
Spot — who weighs 70 kilograms (154 pounds) and is about the size of a Golden Retriever — is controlled remotely with a tablet and better equipped than people to survey certain areas of the park.  
The robot is made by US company Boston Dynamics, which specialises in robotics, including for the military. The company's website says Spot can be used in industries such as construction, mining and manufacturing, among others, carrying out inspections and capturing data.   
Controlling Spot this week in Pompeii was Valerio Brunelli, business developer for Leica Geosystem, which makes a 3D flying scanner, resembling a drone, that accompanies the robot in its rounds.
Brunelli made Spot bow and wiggle for the crowd.
"Spot is an amalgamation of technology that makes it a robot capable of exploring very complicated places, such as those found here," said Brunelli.
"It's a leap into the future for a thousand-year-old park".
The robot is being used on a trial basis and comes with a $75,000 price tag.
Director Zuchtriegel said a decision on whether or not to buy Spot had not yet been made, but that rapid changes in the technology sector made choosing expensive, high-tech purchases difficult. 
"People are always needed, so there will never be a robot dog to be the guardian inside the Pompeii site. That is not the goal."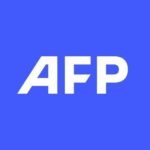 With 2,400 staff representing 100 different nationalities, AFP covers the world as a leading global news agency. AFP provides fast, comprehensive and verified coverage of the issues affecting our daily lives.
US inflation skyrockets, prolonging pain for consumers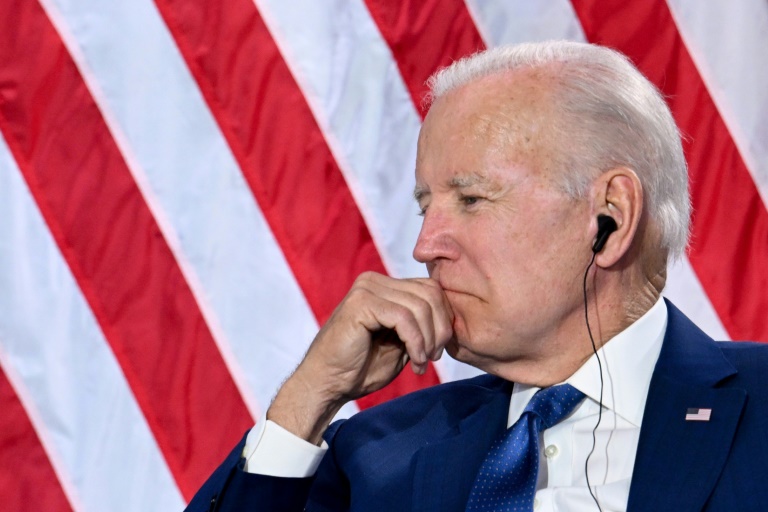 US inflation resurged in May, defying hopes price pressures would slow, and posting the largest increase since December 1981 as Americans continue to shell out ever more for food and gas, according to data released Friday.
Consumer prices in the world's largest economy have soared by the fastest pace in more than four decades, with gas prices at the pump hitting new records daily amid the fallout from Russia's invasion of Ukraine as well as ongoing supply chain challenges due to the Covid-19 pandemic.
US President Joe Biden, whose popularity has taken a hit as prices surge, has made fighting inflation his top domestic priority, but is finding he has few tools to directly impact prices.
Biden has tried to hammer home his optimistic message about the economic progress in the wake of the pandemic, including rapid GDP growth and record job creation, while pressing Congress to take action to lower costs on specific products.
But the latest inflation data dealt a crushing blow, as the consumer price index (CPI) jumped 8.6 percent compared to May 2021, up from 8.3 percent in the 12 months ending in April and topping what most economists thought was the peak of 8.5 percent in March.
Prices continued to rise last month for a range of goods, including housing, groceries, airline fares and used and new vehicles, with annual gains setting new records in multiple categories, according to the Labor Department report.
"The headline inflation numbers are dreadful. Strip away some special factors & they're merely bad," Harvard economist and former White House advisor Jason Furman said on Twitter.
Some economists expected the easing of pandemic restrictions to cause shift of US consumer demand towards services and away from goods, which they said would ease inflation pressures, but prices for services increased as well.
"This report tells a pessimistic story of a broader rise in prices, and the shift in price pressures from goods (which reflects many pandemic-related pressures) to services (where inflation was yet to really emerge)," said Justin Wolfers, an economics professor at the University of Michigan, on Twitter.
– Soaring energy –
CPI rose one percent compared to April, after the modest 0.3 percent gain in the prior month, the Labor Department reported, far higher than expected by analysts who were looking for inflation pressures to ebb slightly.
Energy has soared 34.6 percent over the past year, the fastest since September 2005, while food jumped 10.1 percent — the first increase of more than 10 percent since March 1981, the report said.
Fuel oil in particular more than doubled, jumping 106.7 percent, the largest increase in the history of CPI, which dates to 1935, according to the report.
Food and fuel prices have accelerated in recent weeks since the Russian invasion of Ukraine sent global oil and grain prices up, and American drivers are facing daily record gas prices, with the national average hitting $4.99 a gallon on Friday, according to AAA.
The United States has come roaring back from the economic damage inflicted by the Covid-19 pandemic, helped by bargain borrowing costs and massive government stimulus measures.
But with the pandemic still gripping other parts of the world, global supply chain snarls have caused demand to far outstrip resources. Meanwhile, the conflict in Ukraine has sent global oil prices above $100 a barrel.
The Federal Reserve has begun raising interest rates aggressively, with another big hike expected next week, as policymakers attempt to combat inflationary pressures without triggering a recession.
"This report kills any last vestiges of hope that the Fed could pivot to 25bp in July," said Ian Shepherdson of Pantheon Economics, referring to a quarter-point rate hike. "But we remain hopeful" to see such a shift in September.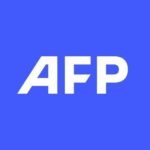 With 2,400 staff representing 100 different nationalities, AFP covers the world as a leading global news agency. AFP provides fast, comprehensive and verified coverage of the issues affecting our daily lives.