US price surge eased in April as shoppers continued to spend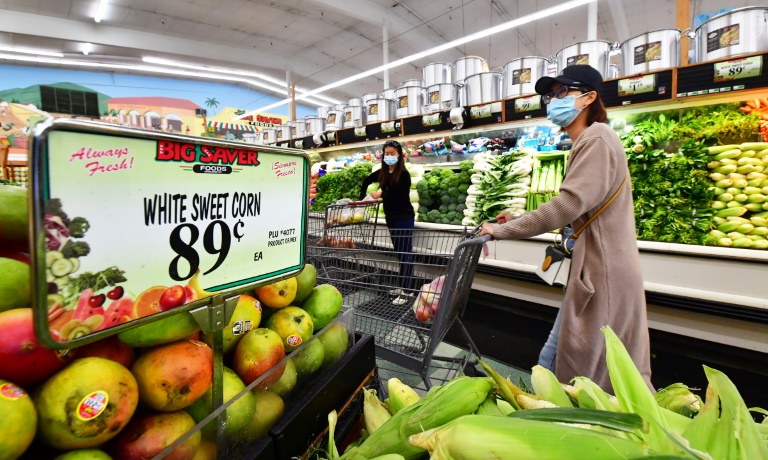 The US inflation wave showed signs of waning last month, posting the smallest increase since late 2020, as rising wages supported continued spending by American shoppers, according to government data released Friday.
The relief was good news for consumers who have been the key support for the US economy, but also for President Joe Biden who has made battling rising prices his top domestic priority.
Surging prices at the grocery store and at the gas pump have hit families and become a political liability for Biden and his Democratic party heading into midterm congressional elections in November.
The personal consumption expenditures (PCE) price index slowed sharply in April, increasing just 0.2 percent — the smallest monthly rise since November 2020, according to the Commerce Department report.
The world's largest economy has been battered for months by a cresting inflation wave, made more painful by the surge in energy prices sparked after Russian leader Vladimir Putin ordered the invasion of Ukraine in late February.
Over the last 12 months, the key inflation measure slowed to 6.3 percent, according to the data. 
Excluding volatile food and energy goods, the increase in the "core" PCE price index also lost speed, falling to 4.9 percent.
Biden cheered the signs of progress.
"This morning's decline in inflation is a sign of progress, even as we have more work to do," he said in a statement. 
"At the same time, inflation is still too high and Putin's price hike continues to impact food and energy prices."
He noted that annual core inflation for the latest three months averaged around four percent compared to six percent in the three months before it. 
PCE price index is the Federal Reserve's preferred inflation gauge, as it reflects consumers' actual spending, including shifts to lower cost items, unlike the more well-known consumer price index, which jumped 8.3 percent in April.
The central bank has launched a counter-offensive against inflation with a series of aggressive interest rate hikes to cool the economy.
The process began in March and was followed early this month by a half-point increase, the biggest since 2000, and the Fed signaled similar big hikes are likely in June and July.
– Consumers are resilient –
Fed policymakers argue that the US economy is strong enough to withstand the increased borrowing costs, and though the hot housing market has cooled, consumers show no signs of reducing spending.
Buoyed by rising wages, US personal income rose 0.4 percent compared to March, while personal consumption expenditures (PCE) increased 0.9 percent, slower than the prior month but far stronger than analysts were expecting.
But economists caution it may be too early to declare victory on inflation, given the continued pressure from the conflict in Ukraine on food and energy prices, and ongoing impact on supply chains from the Covid-19 lockdowns in China.
"Consumer spending remained resilient in April. That is a double-edged sword as those gains are creating a floor for how much inflation can moderate on its own," said Diane Swonk, chief economist at Grant Thornton.
"In response, the Fed will have to more aggressively rein in demand to align with a supply-constrained economy."
She said central bankers aim "to avert rather than repeat the mistakes of the 1970s."
Outlays on services were the biggest element of the increase in spending last month, led by food services, but also travel, hotels, housing and utilities.
The report said spending rose across all categories, except for gasoline, led by outlays on autos.
Personal income increased $89.3 billion in April, while disposable personal income rose $48.3 billion and expenditures increased $152.3 billion, the report said.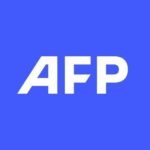 With 2,400 staff representing 100 different nationalities, AFP covers the world as a leading global news agency. AFP provides fast, comprehensive and verified coverage of the issues affecting our daily lives.
Ecuador to cut fuel prices that sparked protests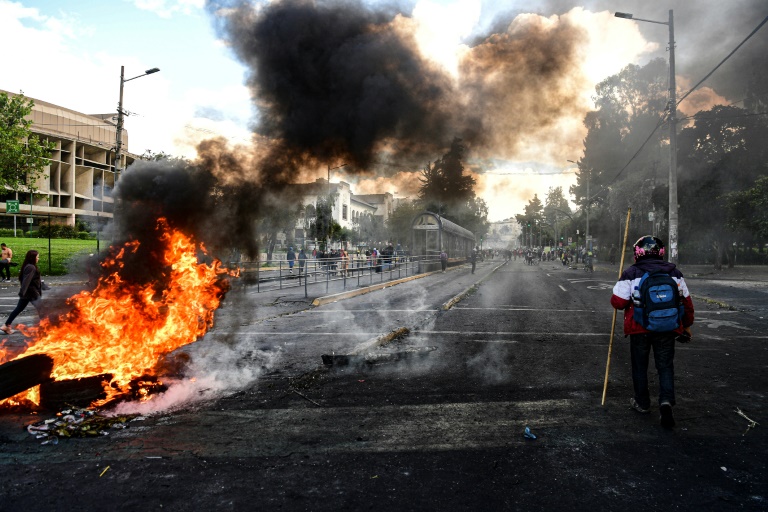 Ecuadoran President Guillermo Lasso announced Sunday that the country will cut fuel prices, which had sparked weeks of demonstrations, though not by as much as protesters have demanded.
"I have decided to reduce the price of gasoline by 10 cents per gallon and diesel also by 10 cents per gallon," he said in a broadcasted address.
The powerful Confederation of Indigenous Nationalities of Ecuador (Conaie), which since June 13 has been blocking roads and occupying oil wells in different parts of the country, had demanded a reduction in prices by an additional 30 cents and 35 cents, respectively.
Earlier on Sunday, the country's energy ministry warned that oil production had reached a "critical" level and could be halted entirely within 48 hours if the protests and roadblocks continued.
The protests, which are also against rising living costs, have crippled transportation in Ecuador, with roadblocks set up in 19 of the oil-rich country's 24 provinces.
"Oil production is at a critical level," the ministry said in a statement.
"If this situation continues, the country's oil production will be suspended in less than 48 hours as vandalism, the seizure of oil wells and road closures have prevented the transport of equipment and diesel needed to keep operations going."
"Today, the figures show a decrease of more than 50 percent" in production, which was at roughly 520,000 barrels per day before the protests, it said.
Ecuador's economy is highly dependent on oil revenues, with 65 percent of output exported in the first four months of 2022.
An estimated 14,000 protesters have taken part in the nationwide demonstrations, most of them in Quito.
Shortages are already being reported in the capital, where prices have soared.
Violence between police and demonstrators has reportedly left five dead, while about 500 people have been injured, according to various sources.
Earlier in the day, Production Minister Julio Jose Prado said that public-private economic losses from the protests totaled $500 million.
"Each additional day of downtime represents $40 to $50 million lost," he said on Sunday.
Overall losses since the protests began include 8.5 million liters of milk worth $13 million as well as $90 million in agricultural goods and livestock.
The tourism industry has seen cancellations rise to 80 percent, with losses amounting to at least $50 million.
Additionally, "in the flower farm sector, 12 days of shutdown resulted in $30 million in losses and damage to trucks and farms," Prado said.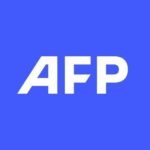 With 2,400 staff representing 100 different nationalities, AFP covers the world as a leading global news agency. AFP provides fast, comprehensive and verified coverage of the issues affecting our daily lives.
Asian markets extend rally as rate hike fears subside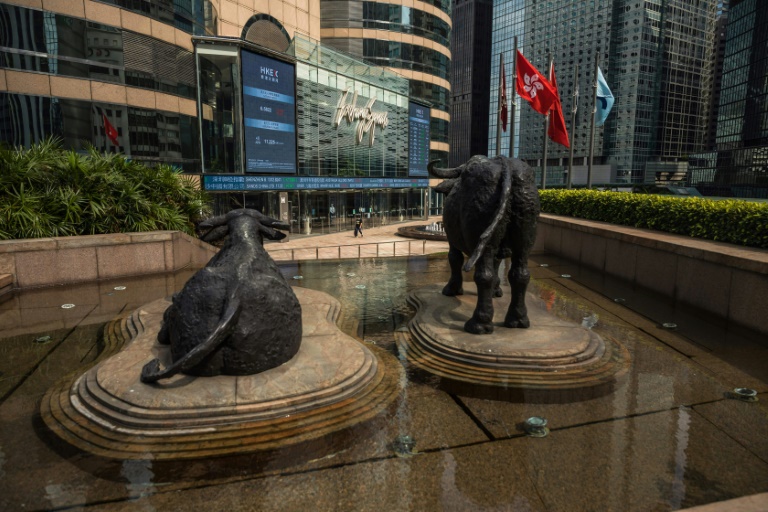 Asian markets rallied again Monday, building on last week's advances and following a strong performance on Wall Street as speculation that inflation may have peaked tempered expectations about central bank interest rate hikes.
With prices surging at a pace not seen in a generation, finance chiefs have been forced to lift borrowing costs and wind back their ultra-loose monetary policies in recent months, sending a chill across trading floors.
But a string of weak data has led many investors to believe that inflation may have plateaued or is about to, giving room for banks to be less hawkish.
The prospect that rates will not go as high as initially expected helped send Wall Street stocks higher Friday, with the S&P 500 and Nasdaq ending up more than three percent.
And Asia continued last week's rally.
Hong Kong led gainers, climbing more than two percent thanks to a strong performance in Chinese tech firms. Indications that China's crackdown on the sector could be coming to an end added to the upbeat mood in the city.
Tokyo, Shanghai, Seoul, Singapore, Sydney, Manila and Wellington were also well up.
"Market conviction that perhaps the Fed won't now hike rates as aggressively as previously feared and/or that rate cuts before the end of 2023 are now an even more realistic prospect if recession-like conditions lay ahead, have had a big hand in last week's improvement in risk sentiment," said National Australia Bank's Ray Attrill.
He added that the rally had helped pare about two-thirds of the losses suffered in a painful sell-off from June 9-16.
While Fed chiefs continue to flag further big interest rate hikes in the pipeline, expectations for a prolonged period of increases have waned, which has in turn taken some heat out of the dollar.
Bitcoin has also won some support, after falling to as low as $17,600 last week for the first time since December 2020.
"There's a feeling that things aren't as bad as we thought they were going to be," Carol Pepper, of Pepper International, told Bloomberg Radio.
"There's a hope that perhaps we've oversold, perhaps there's not going to be a recession," she said.
– Key figures at around 0230 GMT –
Tokyo – Nikkei 225: UP 1.0 percent at 26,768.77 (break)
Hong Kong – Hang Seng Index: UP 2.7 percent at 22,297.74
Shanghai – Composite: UP 0.8 percent at 3,377.22
Dollar/yen: DOWN at 134.63 yen from 135.17 yen late Friday
Pound/dollar: UP at $1.2282 from $1.2280
Euro/dollar: UP at $1.0563 from $1.0559
Euro/pound: UP at 86.01 pence from 85.95 pence
West Texas Intermediate: DOWN 0.2 percent at $107.41 per barrel
Brent North Sea crude: FLAT at $113.10 per barrel
New York – Dow: UP 2.7 percent at 31,500.68 (close)
London – FTSE 100: UP 2.7 percent at 7,208.81 (close)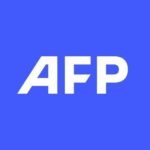 With 2,400 staff representing 100 different nationalities, AFP covers the world as a leading global news agency. AFP provides fast, comprehensive and verified coverage of the issues affecting our daily lives.
In protest-hit Ecuador, shortages of key goods start to bite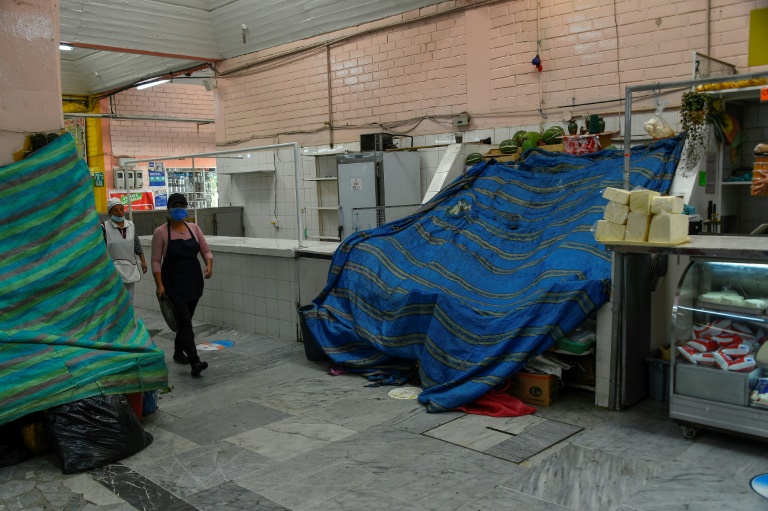 Holding rotten peppers in her hands, Mariana Morales says she has been unable to open her stall at the Santa Clara market north of Ecuador's capital Quito for a week.
Usually overflowing with fruits and vegetables, the market now is home to tarp-covered display cases, empty trays and deserted stalls — the effects of two weeks of nationwide Indigenous-led protests that are being felt far and wide.
In Guayaquil, the country's second largest city, Andean produce such as potatoes and corn are already in short supply.
"The situation is difficult because there is no one left to bring food from the highlands," said Rosa, an Indigenous woman who has sold vegetables in a port market in the southwestern city for 15 years.
An estimated 14,000 protesters are taking part in the nationwide show of discontent against rising hardship, particularly increased fuel prices, in an economy dealt a serious blow by the coronavirus pandemic.
The ironic side effect of their demonstrations has been a worsening of several economic factors: rising prices, shortages and deserted markets.
While the largest mobilization has by far been in the capital, where the number of protesters is close to 10,000 — numerous checkpoints and barricades block the main roads throughout the country, in particular on the vital Panamerican highway.
The country's energy ministry warned Sunday that those roadblocks and barricades could end up forcing a halt to oil production within 48 hours, which would be a dire development for an economy depending on oil exports.
– 'Everything is too expensive' – 
Since the beginning of the roadblocks, Guayaquil's only wholesale market has been out of stock.
The supply center normally receives nearly 3,000 truckloads of food from the Andean highlands every day, but that figure has dropped by almost 70 percent.
In Quito, where main access roads are blocked intermittently, authorities are trying to organize protection for trucks by the army and police. 
On Thursday, an attack on one of these conveys left 17 soldiers injured.
Santa Clara, like five other markets in the capital, was forced to close for several days and only partially resumed operations on Saturday.
"The peppers were brand new and now it's all wasted," Morales said, plunging her fingers into the rotten produce.
Despite the ruined vegetables, the 69-year-old has not gone to the wholesale market to stock back up due to the explosion in prices, explaining: "A bag of carrots that used to cost $25 is now worth $100."
Consumers are finding it difficult to afford a number of products, from eggs to chicken to cooking fuel.
Morales said it gives her a "guilty conscience" to charge customers a dollar for just one green onion stalk.
Silvana Quimi, a housewife in Guayaquil where food prices have doubled in one week, said that now "everything is too expensive."
"Before, I was sold a kilo of tomatoes for half a dollar, now it costs me a dollar."
Things are similar in the capital where a bunch of bananas, which used to cost $1.00, now costs $2.00. 
"What is available costs an arm and a leg," said Agustin Pazmino, a 56-year-old trader.
Conservative President Guillermo Lasso "during his campaign promised us heaven, but we live in hell," he said.
A no-confidence hearing over what opposition lawmakers say is Lasso's role in the protests resumed in Congress for a second day late Sunday. Five people have died so far. 
The National Assembly will eventually vote on whether to oust Lasso, a former banker who took power a year ago.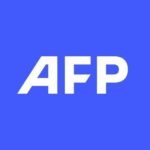 With 2,400 staff representing 100 different nationalities, AFP covers the world as a leading global news agency. AFP provides fast, comprehensive and verified coverage of the issues affecting our daily lives.