US Senate set to confirm Powell for second term as central bank chief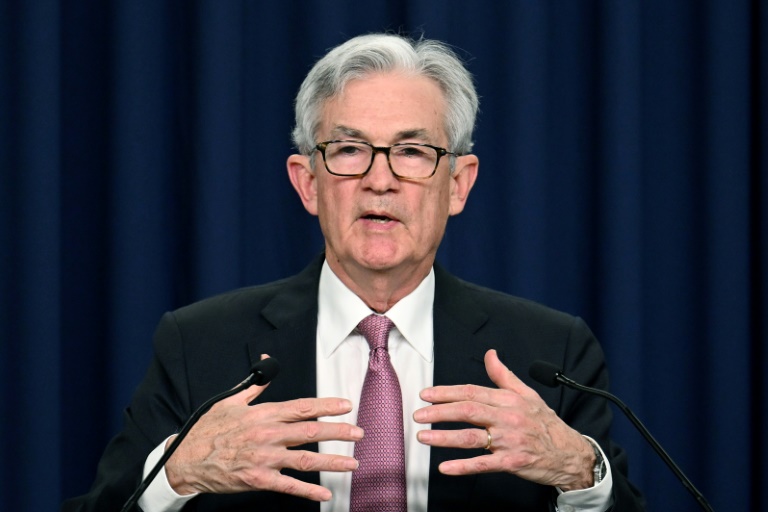 The US Senate was poised Thursday to confirm Jerome Powell to a second term as head of the Federal Reserve, as the central bank works to crush soaring inflation.
The vote will come as inflation has hit a 40-year high, fueled by the conflict in Ukraine and ensuing sanctions imposed on Russia, as well as Covid-19 restrictions in China that have raised concerns the global supply snarls may worsen.
Powell, a Republican who enjoys broad bipartisan support, has continued at the helm of the central bank although his first term officially expired February 4.
His confirmation was delayed by a drawn-out process to approve Lisa Cook to join the Fed board — the first Black woman to serve in the post — who was finally confirmed on Tuesday with only Democratic votes.
The vote on Powell comes the day after the upper house of Congress approved the nomination of Philip Jefferson of Davidson College, marking the first time the Fed board has had more than one Black governor.
US President Joe Biden, whose popularity has taken a hit from the soaring inflation and record gasoline prices, has said repeatedly that tackling the issue is primarily a job for the Fed.
"I put forward highly qualified nominees to lead that institution, and I strongly urge the Senate to confirm them without delay," he said Tuesday.
Powell led the central bank as is slashed the benchmark interest rate to zero at the start of the pandemic in March 2020 and pumped money into the financial system to prevent a severe downturn in the world's largest economy, and is now overseeing efforts to cool price pressures impacting American families.
The Fed last week announced its largest rate hike since 2000 and signaled similar increases were likely in the coming months.
The challenge for Powell and the Fed is to turn down the heat on inflation without tipping the United States into recession, but he has expressed confidence that the economy is strong enough to withstand the tighter monetary policy.
With the latest additions, the Fed board will be just one short of its full complement of seven governors.
Cook and Jefferson each have researched inequality in the labor market. 
Powell has repeatedly stressed the importance of ensuring economic opportunities extend to disadvantaged groups — a notable change of focus in an economy where Black workers face far higher unemployment rates than other racial groups.
Cook, a professor of economics and international relations at Michigan State University, has focused her research on how discrimination has harmed the American economy and the damage downturns do to the poor.
Jefferson, also an economics professor, is only the fourth Black man to serve as a Fed governor.
Russia using energy 'as weapon', says Berlin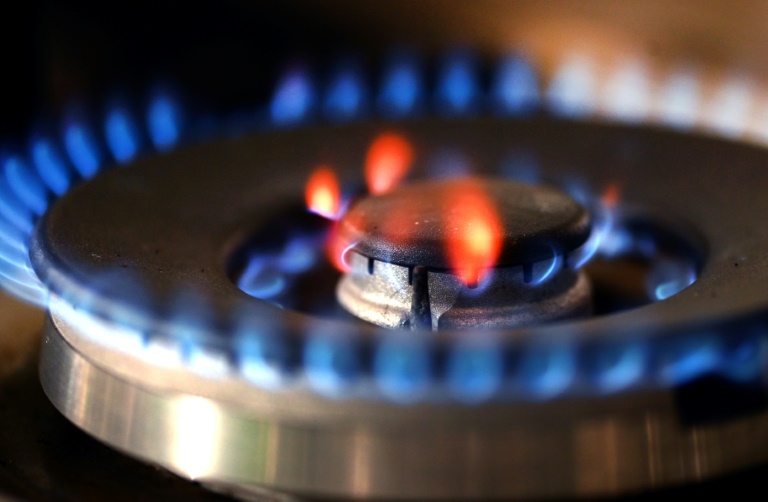 German Economy Minister Robert Habeck accused Russia on Thursday of using energy as "a weapon", after Moscow slapped sanctions on Western energy firms and slowed gas flows to Europe.
"It has to be said that the situation is coming to a head, in such a way that the use of energy as a weapon is now being realised in several areas," Habeck told reporters in Berlin.
Ukrainian Foreign Minister Dmytro Kuleba, on a visit to the German capital, said Moscow had shown itself to be an unreliable supplier. 
Kuleba urged Europe to end its heavy dependence on Russian gas that was helping to finance Moscow's war machine.
"This energy oxygen for Russia must be turned off and that is especially important for Europe," Kuleba said at a joint press conference with Habeck.
"Europe must get rid of this complete dependence on Russian gas, since Russia has shown… that it is not a reliable partner and Europe cannot afford that."
Russia on Thursday said it would stop sending natural gas via the Polish section of the Yamal-Europe pipeline as part of retaliation for Western sanctions over its invasion of Ukraine.
The move comes a day after Russia issued a government decree imposing sanctions on 31 EU, US and Singaporean energy firms.
Most of the companies belong to the Gazprom Germania group of subsidiaries of Russian energy giant Gazprom. 
The sanctions include a ban on transactions and the entry into Russian ports of vessels linked to the affected companies.
Meanwhile, operators on Thursday reported a drop in gas supplies from Russia via Ukraine for a second day, after Kyiv said it would suspend flows through a key eastern transit pipeline called Sokhranivka because the area was no longer under Ukrainian control.
But Gazprom has denied there was a case for the Ukrainian side to declare "force majeure" and said it was impossible to reroute all the supplies through another Ukrainian pipeline.
– 'Blackmail' fears –
Gazprom told the Interfax news agency that supplies transiting Ukraine on Thursday were at 50.6 million cubic metres in total, compared to 72 million cubic metres the day before.
Germany, which is hugely reliant on Russian energy, said it had been able to make up the shortfall through gas imports from Norway and the Netherlands.
The head of Germany's Federal Network Agency, Klaus Mueller, also noted that Russia had been very "surgical" about its pick on which companies to sanction, selecting only storage and trading companies, and "not the operators".
This "very well-planned, precise decree allows it to keep doing business with Germany, but not on old contract conditions", rather under new conditions that other gas dealers would then have to conclude with Russia, said Mueller.
Europe's biggest economy is racing to wean itself off Russian energy and has already almost completely phased out Russian coal. 
But ditching Russian oil and gas will be more difficult.
With fears growing that Russia could abruptly turn off the energy taps, Habeck said Germany was focusing on building up gas reserves to prepare for winter.
"The gas storage facilities must be full by winter or else we will be in a situation where we can easily be blackmailed," he warned.
UK will act unless N.Ireland Brexit deal is changed: FM Truss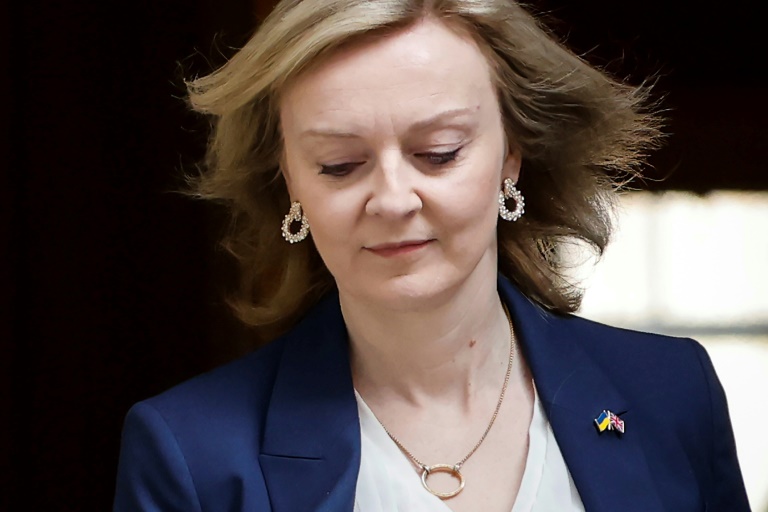 The UK will have "no choice but to act" unless the European Union agrees to change post-Brexit trading arrangements in Northern Ireland, Foreign Secretary Liz Truss said on Thursday. 
Political tensions have risen in the UK province after elections last week saw pro-Irish nationalists Sinn Fein become the biggest party for the first time and now bid to lead a power-sharing executive.
But pro-UK unionists, who believe the Brexit deal's Northern Ireland Protocol is driving a wedge between the province and mainland Great Britain, are refusing to join the executive in Belfast until it is changed.
Truss spoke to European Commission vice president Maros Sefcovic on Thursday, telling him that the situation was "a matter of internal peace and security for the United Kingdom.
If the EU does not "show the requisite flexibility to help solve those issues, then as a responsible government we would have no choice but to act," she said. 
London has repeatedly said it is prepared to trigger the protocol's Article 16 suspension clause unless the deal it signed up to is changed — a move the EU has warned could lead to a wider trade war.
Sefcovic responded by warning that any move by the UK ignore post-Brexit trade rules in Northern Ireland would be unacceptable and threaten the 1998 peace deal that ended decades of violence over British rule in the province.
"Unilateral action… is simply not acceptable," Sefcovic said in a statement.
"This would undermine trust between the EU and UK as well as compromise our ultimate objective – to protect the Good Friday (Belfast) Agreement. 
"Upholding the rule of law and living up to international obligations is a necessity," he added.
– 'Two-tier system' –
Either party can invoke Article 16 if it believes the protocol is leading to "serious economic, societal or environmental difficulties that are liable to persist".
The UK government says that checks on goods heading from to Northern Ireland from England, Scotland and Wales are undermining peace in the province, with unionists protests already turning violent.
Separate trading arrangements for Northern Ireland, which bind the province bound to many European rules, were agreed because the province has the UK's only land border with the EU. 
Keeping the border open with neighbouring Ireland, an EU member, was mandated in the Good Friday Agreement, given the frontier was a frequent flashpoint for violence.
But it means checks have to be done elsewhere, to prevent goods getting into the EU single market and customs union by the back door via Northern Ireland.
Unionists believe it has created a border in the Irish Sea which threatens Northern Ireland's place as part of the wider UK, and makes a united Ireland more likely.  
Truss told Sefcovic that the UK's priority was "to protect peace and stability in Northern Ireland". 
"She also noted that the current situation was causing unacceptable disruption to trade and had created a two-tier system where people in Northern Ireland weren't being treated the same as everyone else in the UK," according to a read out of the phone call released by her office.
Truss added that the EU "bore a responsibility to show more pragmatism and ensure the Protocol delivered on its original objectives," claiming that the government had proposed measures to remove trade barriers within the UK while protecting the EU single market.
Sefcovic said that the EU had already proposed "wide-ranging and impactful solutions" that would "substantially improve the way the protocol is implemented," but that London had rejected them.
Taiwan's Foxconn says impact from Chinese lockdowns limited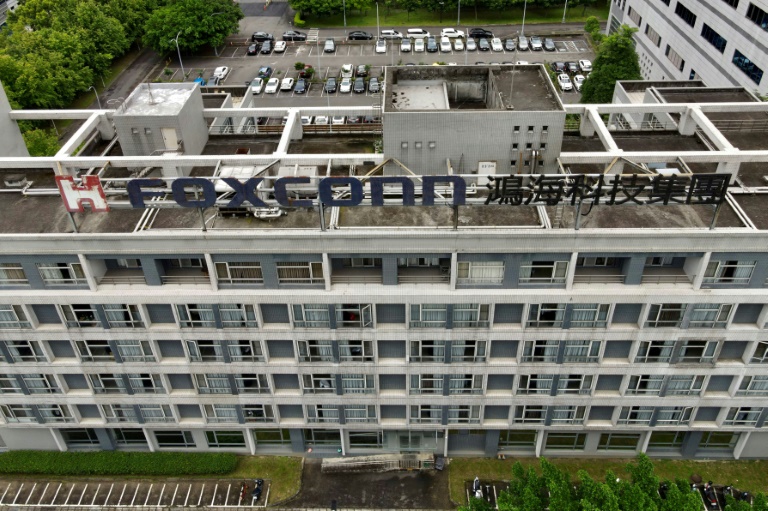 Taiwanese tech giant Foxconn on Thursday said the impact on production from Covid lockdowns in China was "limited" and most of its facilities in the country were operating normally.
Foxconn, also known as Hon Hai, is the world's largest contract electronics maker and assembles Apple's iPhones as well as gadgets for many top international brands. 
It employs more than one million workers across its vast network of factories in China, where a number of cities are struggling to curb virus outbreaks. 
Chairman Young Liu said China's pandemic controls posed challenges for the company but most plants were unaffected as they operated in a bubble with food and accommodation arranged for the workers on-site.
"At present all of our major factories are operating normally except a few. The overall impact is limited," he said during an investors' conference. 
"Most of our facilities are under the 'bubble-style' management and we've made a lot of preparations. We believe the impact on us would be limited if the restrictions were to continue in the future." 
Foxconn also on Thursday announced better-than-expected first-quarter earnings, which Liu attributed in part to the company being able to "minimise the impact" of the pandemic on the supply chain.
For the January-March period, net profit grew five percent to Tw$29.45 billion ($985.5 million), while revenue rose four percent to more than Tw$1.4 trillion from a year earlier.
The firm in March halted operations in the Chinese tech hub of Shenzhen due to Covid restrictions before "fundamental operations" were resumed late that month.
In April, the company said its plant in central China's Zhengzhou, dubbed "iPhone City", continued to operate despite a lockdown of the area.
"The pandemic situation can change very quickly, plus there are other uncertainties involving geopolitics and inflation… We are closely monitoring these factors," Liu said.