What next for Chelsea after Boehly group win battle to succeed Abramovich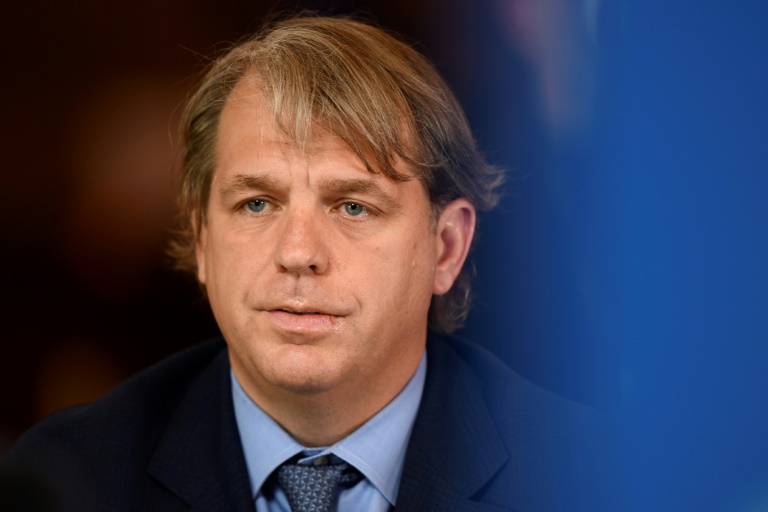 Chelsea have some clarity after an uncertain few months with the consortium led by LA Dodgers co-owner Todd Boehly set to buy the Premier League giants.
The Boehly group, which includes fellow Dodgers co-owner Mark Walter, Swiss billionaire Hansjoerg Wyss and US investment firm Clearlake Capital have committed to a deal worth £4.25 billion ($5.2 billion), a record for a sports club.
A sum of £1.75 billion is earmarked for future investment in the club with the other £2.5 billion frozen due to the sanctions imposed on current owner Roman Abramovich.
The Russian oligarch has insisted his intention is for all of the proceeds to be donated to victims of the war in Ukraine.
The sale brings to an end Abramovich's 19-year reign during which the Blues have enjoyed unparallelled success.
Chelsea won five Premier League titles and two Champions League among 19 major trophies.
But the Abramovich era was brought down by Russia's invasion of Ukraine as he was sanctioned by the UK government for his links to Russian president Vladimir Putin.
AFP Sport looks at the job that lies ahead for the future Chelsea owners.
Stadium redevelopment
The bulk of the future financial commitment to the club is expected to go on redeveloping Stamford Bridge into a stadium worthy of one of Europe's elite clubs.
Abramovich shelved plans for a £1 billion redevelopment in 2018 during another dispute with the UK government over his visa.
Stamford Bridge's 42,000 capacity lags well behind Premier League rivals Manchester United, Manchester City, Liverpool, Arsenal and Tottenham.
Spurs' £1 billion home, completed in 2019, has become a sporting hub in the English capital, hosting major boxing, rugby and NFL events, as well as concerts and conferences.
Boehly's track record of both sporting success and stadium redevelopment at the Dodgers gave his bid credibility to go with the major funding behind it.
Investment in the stadium was reportedly a key part of the consortium's pitch to American bank Raine, who oversaw the sales process.
A larger ground will also be part of the long-term strategy to drive revenue and recoup their huge outlay to buy the European champions.
Stabilise the squad
Chelsea have been operating under a special licence for the past two months since sanctions were levied on Abramovich.
Due to the restrictions applied, the Blues were not allowed to offer new contracts or sign new players.
Defenders Antonio Rudiger and Andreas Christensen are set to leave on free transfers at the end of the season and will need to be replaced.
Abramovich's lavish spending means he leaves behind a very competitive squad.
Just a year ago, Chelsea beat Manchester City to win the Champions League and are on course to finish in the Premier League top four.
With clarity over their future, the club can now work towards assembling a squad to challenge City and Liverpool for the title next season.
"When the situation is clear you can take actions, make judgements," said Chelsea manager Thomas Tuchel on Friday.
Get fan support
Much to the dismay of politicians, Abramovich's name was still chanted by Chelsea fans following the sanctions thanks to the success he had bankrolled over the past two decades.
Winning will be the quickest way into the hearts of the Chelsea faithful for the new ownership, but there are other pitfalls to be avoided.
There are fears that to see a return on their investment, the deeply unpopular European Super League could be revived for the guaranteed income it sought to provide.
Fans have also taken issue with American ownership of other Premier League clubs.
Protests have been a common occurence outside Old Trafford this season with Manchester United supporters furious at the dividends taken out of the club by the Glazer family during a decade of decline.
Fenway Sports Group have enjoyed much greater success reviving the fortunes of Liverpool, but have also been pressured into climbdowns on ticket prices and signing up to the Super League by fan fury.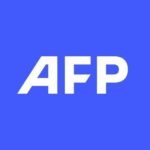 With 2,400 staff representing 100 different nationalities, AFP covers the world as a leading global news agency. AFP provides fast, comprehensive and verified coverage of the issues affecting our daily lives.
Musk accuses Twitter of withholding data, says may withdraw bid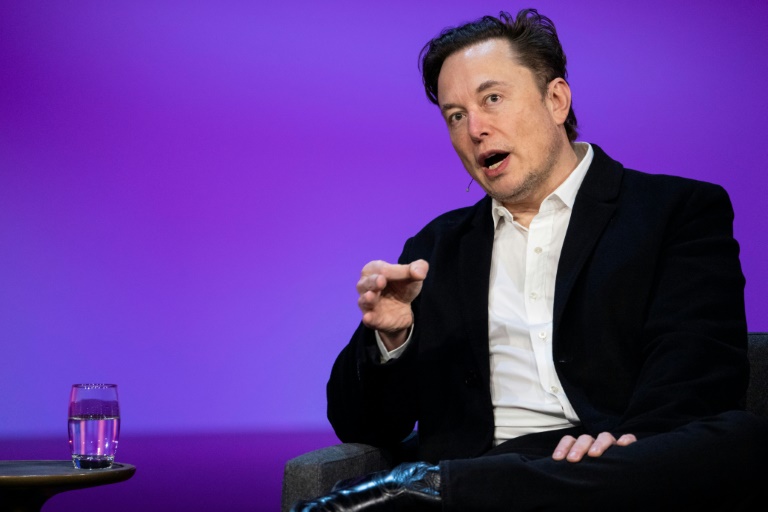 Elon Musk threatened Monday to withdraw his bid to buy Twitter, accusing it of failing to provide data on fake accounts, in the latest twist in the Tesla billionaire's push to acquire the social network.
Twitter has committed "a clear material breach" of its "obligations under the merger agreement and Mr. Musk reserves … his right not to consummate the transaction," according to a document filed with securities regulators.
The filing marks an escalation of Musk's prior statements that have highlighted fake accounts as a threat to his proposed $44 billion deal to take over Twitter.
Musk has said that the real number of bots may be four times higher than Twitter estimates.
Bots can be used on social media to spread false news or create a distorted impression of how widely information is being consumed and shared.
Twitter chief executive Parag Agrawal has said that fewer than five percent of accounts active on any given day at Twitter are bots, but that analysis cannot be replicated externally due to the need to keep user data private.
Musk has been dismissive of Twitter's responses and reiterated that stance in Monday's filing.
To execute the deal, Musk "must have a complete and accurate understanding of the very core of Twitter's business model — its active user base," said the filing. 
"Mr. Musk believes Twitter is transparently refusing to comply with its obligations under the merger agreement, which is causing further suspicion that the company is withholding the requested data due to concern for what Mr. Musk's own analysis of that data will uncover."
Shares of Twitter fell 3.6 percent to $38.70 in early trading.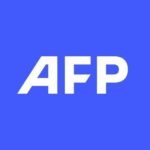 With 2,400 staff representing 100 different nationalities, AFP covers the world as a leading global news agency. AFP provides fast, comprehensive and verified coverage of the issues affecting our daily lives.
US fund sues London Metal Exchange over nickel trade halt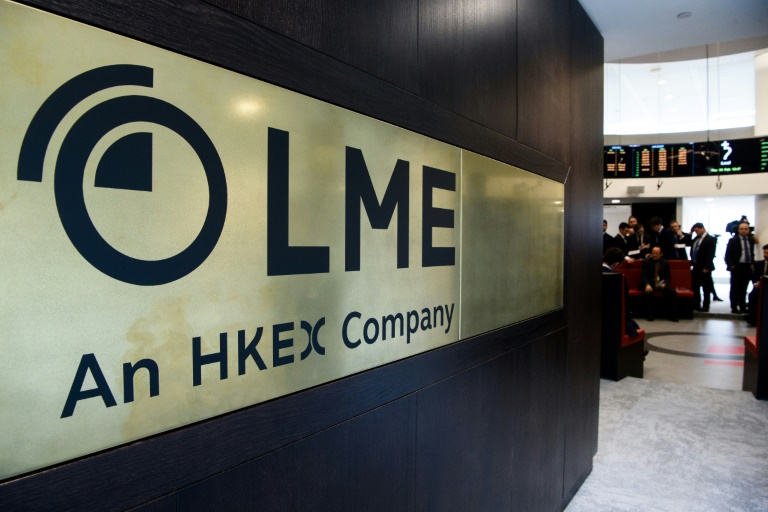 A US investment firm has filed a $456-million lawsuit against the London Metal Exchange for suspending nickel trading during a huge surge in prices in March, the two sides said Monday.
The prices for the metal, used in stainless steel and electric vehicle batteries, jumped on March 8 to a then-record high of $101,365 per tonne on a bad bet from a Chinese billionaire after Russia's invasion of Ukraine.
The LME subsequently decided to cancel all trades made that day and temporarily halted trading.
That left nickel's record high at $48,002 per tonne, set on March 7.
The turmoil prompted fierce investor criticism of LME management, and UK financial regulators launched a review into the matter.
The US investment firm, Elliott Management, considers that by cancelling nickel trades, the LME either "acted unlawfully" by exceeding its powers or exercised them "unreasonably and irrationally" by "taking into account irrelevant factors", a spokesman for the fund said.
LME's owner, Hong Kong Exchanges and Clearing Limited, said in a statement that Elliott Management's claim is "without merit and the LME will contest it vigorously".
The LME said in a separate statement that it had cancelled trades to "take the market back to the last point in time at which the LME could be confident that the market was operating in an orderly way".
"At all times the LME, and LME Clear, sought to act in the interests of the market as a whole," it added.
Moscow's invasion sparked nickel market chaos because of concerns about supplies from Russia, the world's third-biggest producer of the industrial metal.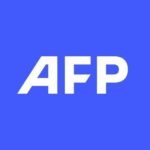 With 2,400 staff representing 100 different nationalities, AFP covers the world as a leading global news agency. AFP provides fast, comprehensive and verified coverage of the issues affecting our daily lives.
In Ukraine's 'martyr towns', hopes for speedy reconstruction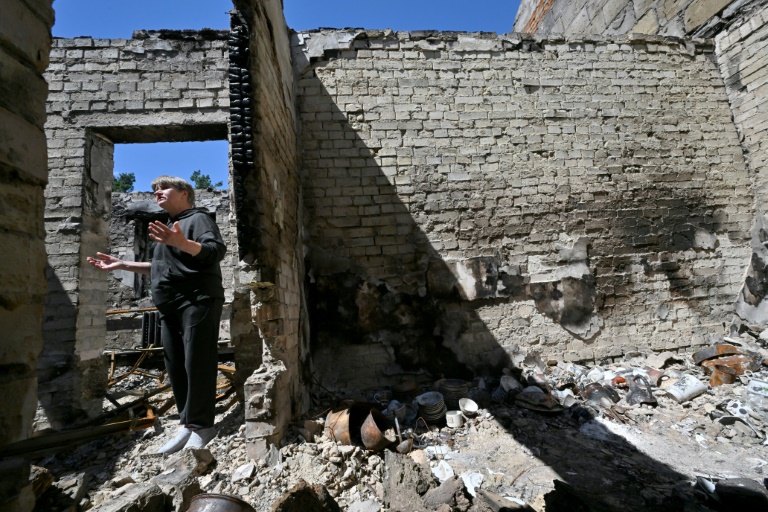 Zoya Potapova planted flowers behind the ruins of her home — bombed by Moscow in March — in the hope of a quick restoration even before any building work had begun.
Like Potapova, many residents of satellite towns north of the Ukrainian capital Kyiv are overcoming difficult memories of Russia's occupation and placing their hope in the government's promise of reconstruction.
In the settlement of Gorenka, which was pummelled at the beginning of Moscow's invasion, the time is now for Potapova, who lost her husband in the conflict.
"I hope we won't be forgotten. We did a lot to stop the advance towards the capital," she says tearfully, throwing up her arms next to the charred remains of her home.
A local official, Tetiana Shepeleva, told AFP that 1,000 homes had been reported as either entirely or partially destroyed.
– Modular housing units – 
Potapova's garden is thriving and beneath fruit trees shredded by shrapnel, potatoes and strawberries are flourishing.
Thanks to a streak of good weather, some residents are taking reconstruction efforts into their own hands. 
But there is a conspicuous lack of help and building material in the town, whose pre-war population was around 10,000 people.
The need for both is great across Ukraine. In late May, Prime Minister Denys Shmygal estimated the cost of the destruction wrought by Russia's invasion at 561 billion euros ($603 billion).
For now, the priority in liberated towns north of Kyiv appears to be demining and AFP journalists there heard military engineers clearing unexploded ordnance.
Electricity is gradually being restored and so too a bridge near Gorenka.
In the town of Bucha, which has become synonymous with the alleged war crimes carried out by Russian troops, some 600 families are looking for a roof over their heads or renting vacation properties.
The town was known as a calm getaway surrounded by quiet pine forests before the invasion.
Some of those returning are being put up in grey shipping containers installed next to a large market that was reduced to a mess of sheet metal.
Polish Prime Minister Mateusz Morawiecki during a recent visit to Borodianka near Gorenka opened the first settlement for people left homeless by the conflict.
The settlement uses temporary modular housing units and more are planned in Ivankiv, Gostomel and Bucha.
"They're made available for free by the government with enough space for 92 families," said Bucha's mayor, 50-year-old Anatoly Fedoruk, describing the compartments of 20 square metres (215 square feet) each that can accommodate four people.
– 'We will get back everything' – 
These makeshift homes provide clean living spaces, disinfected toilets and canteens with painted walls, accompanied by signs urging residents to stay strong, happy and hopeful.
Oksana Polishchuk's own home was partially destroyed and her food stand went up in flames.
But the 41-year-old trader, who still suffers frequent panic attacks and is receiving psychological help, said she was not waiting for her house to be rebuilt.
"I want to be compensated and rebuild my life elsewhere," she said.
"Ukrainians are not afraid of the rebuilding effort that awaits them.
"We will get back everything we had before. The only important thing is winning this war."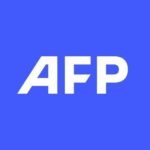 With 2,400 staff representing 100 different nationalities, AFP covers the world as a leading global news agency. AFP provides fast, comprehensive and verified coverage of the issues affecting our daily lives.