Xbox makes 'Fortnite' game free to play on iPhones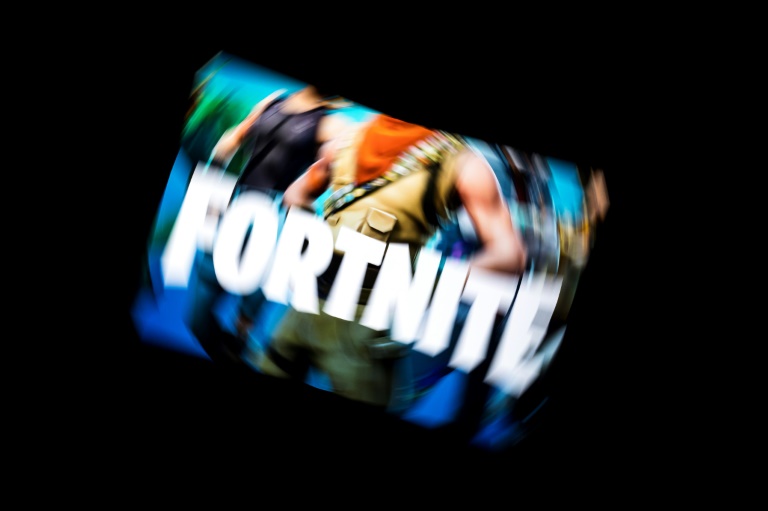 Microsoft's video game unit Xbox on Thursday said it will tap into cloud computing to make "Fortnite" free to play on mobile devices powered by Apple or Android software.
The popular battle royale title from Epic Games will be the first free-to-play game available through an Xbox Cloud Gaming service available in 26 countries, head of product Catherine Gluckstein said in a blog post.
Fortnite's return to iPhones and iPads comes after the game was booted from Apple's App Store for trying to bypass its payment system in violation of the iPhone maker's rules.
Apple has clashed in court with Epic, which has accused the iPhone maker of operating a monopoly of its App Store shop for digital goods and services.
A US federal judge in November ordered Apple to loosen control of its App Store payment options, but said Epic had failed to prove that antitrust violations had taken place.
"Fortnite" will be free at Xbox Cloud Gaming as a result of a partnership with Epic.
Fans of the game can play on Apple iOS-powered devices, Android phones or tablets, as well as on Windows computers through web browsers, Gluckstein said.
Apple and Google dominate the market, with their operating systems running on the majority of the world's smartphones.
"This is just the beginning for us," Gluckstein said.
"We're going to learn, implement feedback, and in time look to bring even more free-to-play titles to players through the cloud."
Microsoft has courted the favor of antitrust regulators scrutinizing its plan to buy video game maker Activision Blizzard, promising that any app store it builds will treat developers fairly.
Microsoft's $69 billion deal to buy the video game powerhouse needs to pass muster with regulators in Europe and the United States intent on reining in tech titans.
Principles outlined by Microsoft included allowing all developers access to its app store and not requiring them to use the technology firm's payment system for in-app transactions.
Boeing will move its headquarters to Washington area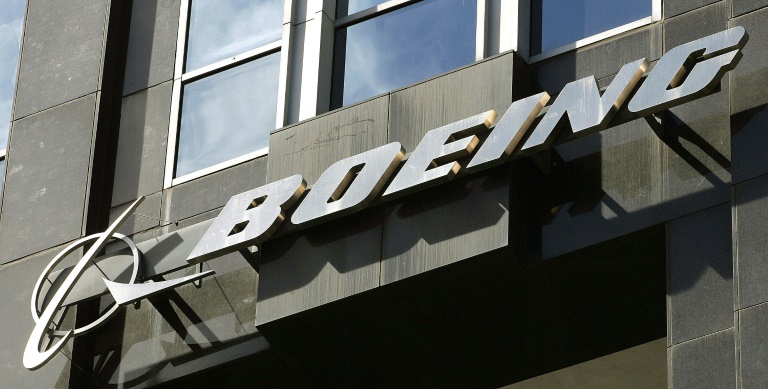 Boeing announced Thursday it will relocate its headquarters from Chicago to the Washington suburb of Arlington, Virginia, moving the airplane maker and defense contractor closer to government decision-makers.
The big aerospace company, which has struggled of late with production difficulties that have weighed on profitability, said its Virginia campus that already houses its defense, space and security business will now also comprise its corporate headquarters.
"We are excited to build on our foundation here in Northern Virginia," said Chief Executive Dave Calhoun. 
"The region makes strategic sense for our global headquarters given its proximity to our customers and stakeholders, and its access to world-class engineering and technical talent."
Boeing also plans to establish a "research and technology" hub at the Virginia locale, part of an effort to enhance digital innovation, the company said.
In 2001, Boeing opted to move its headquarters from its original home in the Seattle area to Chicago following its acquisition of McDonnell Douglas. 
The company "will maintain a significant presence at its Chicago location and surrounding region," Boeing said in a news release.
The Washington area is home to other leading defense contractors and has proximity to key officials at the Pentagon.
In October 2020, Boeing announced that it was consolidating production of the 787 Dreamliner to South Carolina after previously splitting manufacturing of the jet between that facility and Washington state.
But the 787 has been one of Boeing's major trouble spots over the last year. 
While Boeing has resumed deliveries on the 737 MAX after a lengthy grounding following two fatal crashes, the company has halted deliveries of the 787 since May 2021 while it works through production problems.
The travails of the 787 were among the factors weighing down the company as Boeing reported a first-quarter loss of $1.2 billion.
US tech titans look to ditch passwords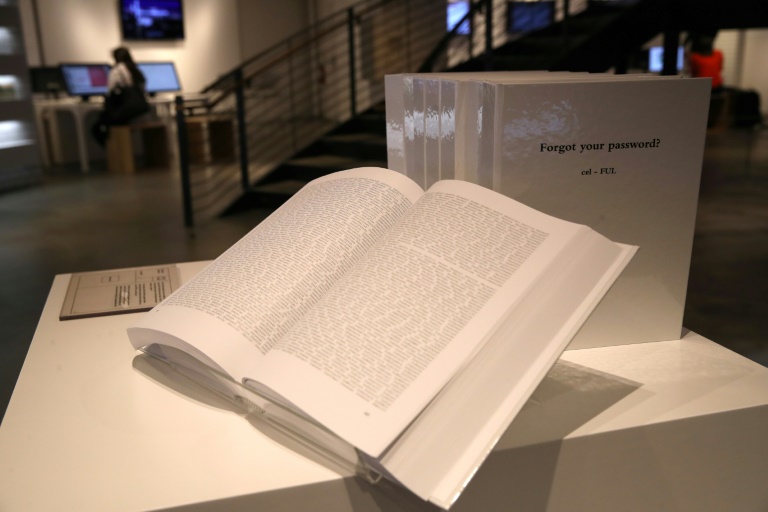 Apple, Google and Microsoft said Thursday they are looking to get rid of passwords and replace them with a more secure way to access accounts or devices.
The US tech titans jointly announced support for a common standard that will let people sign in by unlocking their mobile phones, say, with fingerprint or face recognition.
"The complete shift to a passwordless world will begin with consumers making it a natural part of their lives," said Microsoft vice president Alex Simons.
"By working together as a community across platforms, we can at last achieve this vision and make significant progress toward eliminating passwords."
Reliance on passwords alone is decried as a major security flaw on the internet, with people keeping them overly simple or using the same one repeatedly to make it easier to manage many accounts.
Adopting standards created by the FIDO Alliance and the Word Wide Web Consortium will let websites and device makers build secure, passwordless options into their offerings, the groups said in a release.
Using secure keys instead of passwords would stymy phishing scams that trick people into disclosing log-in credentials and hackers that steal such data.
"Today is an important milestone in the security journey to encourage built-in security best practices and help us move beyond passwords," US cybersecurity and infrastructure security agency director Jen Easterly said.
Support for password-free log-ins will be woven into Android and Chrome software over the course of the coming year, said Google product manager and FIDO Alliance president Sampath Srinivas.
Apple and Microsoft announced plans to do likewise with their software.
"This will simplify sign-ins across devices, websites, and applications no matter the platform – without the need for a single password," Srinivas said in a blog post.
"When you sign into a website or app on your phone, you will simply unlock your phone."
Mobile phones will store a FIDO credential referred to as a "passkey" that will be used to unlock online accounts, Srinivas explained.
"To sign into a website on your computer, you'll just need your phone nearby and you'll simply be prompted to unlock it for access," Srinivas said.
Eliminating passwords was billed as more secure than two-factor authentication that involves getting one-time passcodes texted or emailed as secondary confirmation when logging into sites or services.
Musk secures $7.1 bn to finance Twitter deal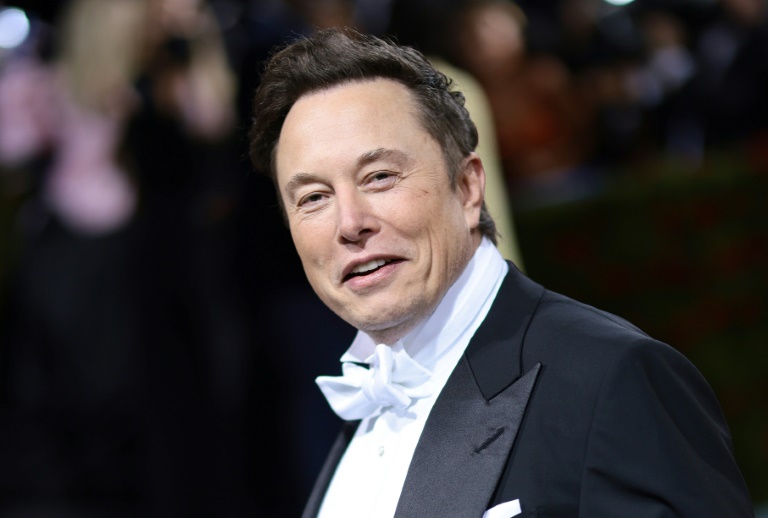 Elon Musk has raised $7.1 billion for his Twitter acquisition from investors that include Oracle founder Larry Ellison and Saudi Prince Alwaleed bin Talal, according to a securities filing Thursday.
Musk, chief executive of Tesla and SpaceX, listed 18 investors who agreed to cash investments including Ellison ($1 billion), Sequoia Capital ($800 million) and Vy Capital ($700 million). 
The Saudi prince, the head of the Kingdom Holding Company conglomerate, agreed to contribute about 35 million Twitter shares worth $1.9 billion so as to retain a stake in the company post-acquisition, the filing said.
Alwaleed had previously balked at Musk's $54.20 per share offer as too low, but praised Musk on Twitter on Thursday, saying "I look forward to roll our ~$1.9bn in the 'new' @Twitter and join you on this exciting journey."
The investments will reduce a $12.5 billion margin loan organized through Morgan Stanley and other banks to $6.25 billion, the filing said.
The new financing means less of Musk's Tesla shares will be used as collateral under the margin loan. 
Musk "may receive additional financing commitments to fund additional portions of the total Merger Consideration," the filing said, adding that the Tesla chief is in talks with former Twitter Chief Executive Jack Dorsey and others who may contribute shares to maintain an equity stake.
The Twitter takeover is expected to close later in 2022. 
CNBC reported that upon completion of the deal, Musk is expected to serve as temporary CEO of Twitter for a few months, the network said, citing unnamed sources.