Yogurt maker Lactalis betting on US appetite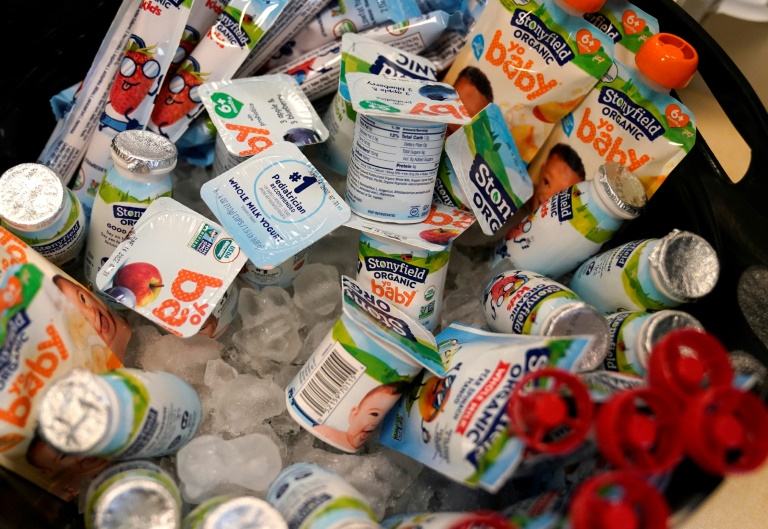 French dairy giant Lactalis is betting big on North America, adapting to local preferences to attract consumers while it manages country-specific issues, such as the extreme volatility of US milk prices.
On the new production line at Stonyfield Farm in Londonderry, New Hampshire, a Lactalis subsidiary since 2017, 800,000 yogurts are pumped out every week.
The organic brand is seeing strong demand for its products aimed at babies and children, so Stonyfield plans to build a second production line for them this year.
To nibble at US market share in the yogurt sector, where Lactalis is behind Danone, Chobani and Yoplait, the company has also adopted targeted strategies.
Unlike Europeans, who often eat yogurt at the end of a meal, Americans "have yogurt for breakfast or as a snack," said Esteve Torrens, Stonyfield's CEO.
"So the yogurts must be more nutritious, and in larger portions," he adds, noting that individual cups in the US market generally weigh 170 grams, compared to just 125 grams in France.
The company also is monitoring changes in taste, like the thick, high-protein and low-sugar Icelandic yogurts from the Siggi's brand, acquired by Lactalis in 2018.
"When I came to the United States as a student, a lot of foods were full of sugar," founder Siggi Hilmarsson recalls, noting that the best-selling yogurt at the time contained proportionally more sugar than a soda.
He introduced Icelandic skyr to the American market in 2006, but sales really took off in 2012 and 2013 when "sugar replaced fat as public enemy number one in healthy eating," he said.
– Driver shortage –
He decided to sell his business four years ago to Lactalis in order to promote his yogurt in other countries. The brand is now available in France, Australia, Canada and South Korea.
With Siggi's and Stonyfield, as well the natural, specialty and organic cheeses acquired from Kraft in 2021, and the labne and other dairy products from Karoun integrated into its portfolio in 2017, the United States will become Lactalis' largest market this year after France. 
It is just ahead of Canada where the group, with an annual turnover of 22 billion euros, has grown in recent years, especially after buying Ultima Foods.
The firm relies on its experience in the sector and its global reach to relaunch products whose financial performance no longer satisfied their former owners, and to expand some promising brands.
Most of the new machines installed at the Stonyfield production site come from Europe "because we have historical relations with our suppliers and they know what we need," production manager Mathieu Le Duey told reporters during a tour of the plant.
A private company founded in Laval, France in 1933 and still controlled by the Besnier family, Lactalis first entered the North American market when it opened an import-export office in the early 1980s to introduce French products.
The group has expanded through various acquisitions and now has 30 sites and 7,400 employees in Canada and the United States.
More recently it has had to grapple with issues particular to the American market, including labor shortages and volatile dairy prices, which are based on trading on the Chicago exchange.
"For two years, it's been hellish. We can't find carriers because they have trouble finding drivers," said Gilles Meziere, the group's North America chief executive.
"We have very high turnover rates in our factories," sometimes forcing the temporary suspension of production lines, he adds. 
At the Stonyfield factory, the group "had to bring in executives for a day because we couldn't put the products in the boxes."
Facebook accused of blocking Australian health sites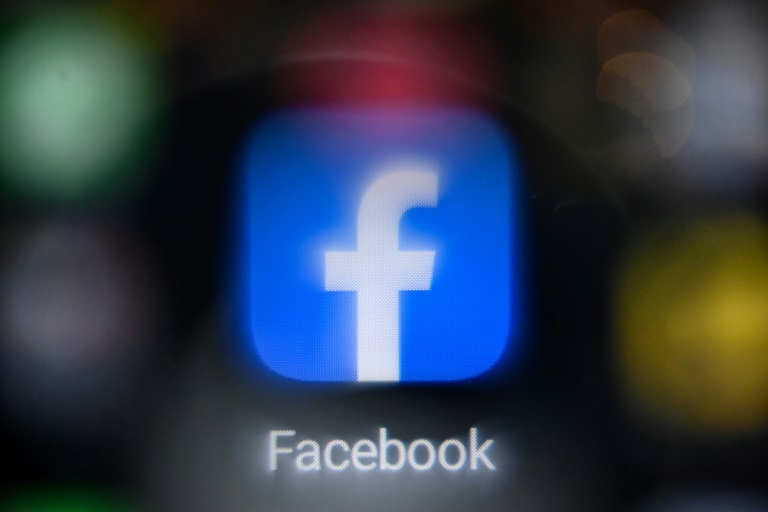 A whistleblower group is accusing Facebook of deliberately blocking websites for Australian hospitals and emergency services as part of a negotiating tactic last year.
The social network owned by Silicon Valley tech giant Meta was lobbying to weaken a proposed law requiring it to pay news providers in Australia when it blocked all such content from its platform in February 2021.
But the algorithm also blocked other websites in what the company maintained was an accident, telling AFP on Friday that "any suggestion to the contrary is categorically and obviously false."
"We intended to exempt Australian government pages from restrictions in an effort to minimize the impact of this misguided and harmful legislation," a Meta spokesperson said.
"When we were unable to do so as intended due to a technical error, we apologized and worked to correct it."
However, US-based organization Whistleblower Aid alleged it was actually a Meta ploy in filings with the US Department of Justice and the Australian Competition and Consumer Commission, first reported in the Wall Street Journal on Thursday.
The organization said in a statement that Facebook's five-day blackout of news content providers had deliberately "overblocked" local governments, health services and other sites that were providing support for vulnerable people.
The intention was to force the government to weaken the proposed law, the group said.
"This wasn't just an example of a corporate actor behaving recklessly," said Whistleblower Aid chief Libby Liu. 
"Facebook intentionally put lives at risk to protect its bottom line."
Shortly after the blackout, Australia passed a law forcing Facebook to negotiate with news content providers, but politicians watered down some of the most onerous proposals.
'The Rock' diamond dazzles in Geneva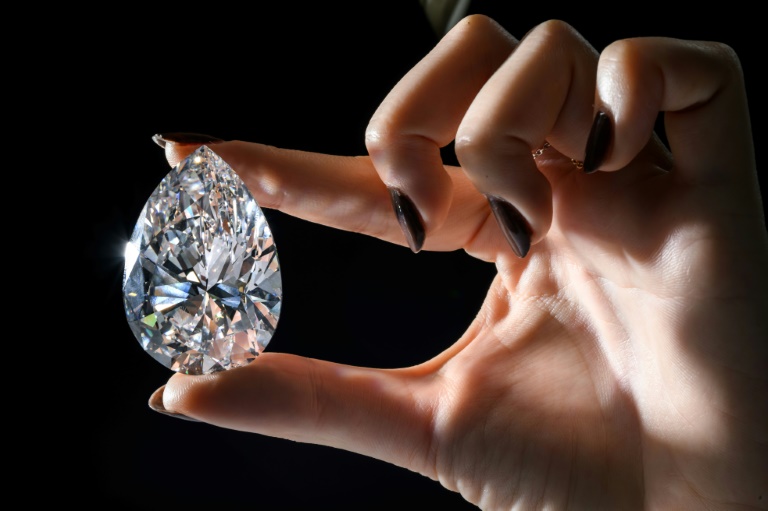 The biggest white diamond ever to be sold at auction, dubbed "The Rock", will go under the hammer in Geneva on Wednesday and could fetch up to $30 million — or more.
The 228.31-carat stone is up for grabs alongside a historic intense yellow diamond associated for more than a century with the Red Cross, which will receive some of the profits from its sale.
The Rock is "a truly exceptional pear-shaped diamond", said Max Fawcett, head of the jewels department at Christie's auction house in Geneva.
It is "the largest white diamond ever to be offered at auction", he told AFP at a preview on Friday.
The Rock is currently in the hands of an unnamed owner from North America.
It could even break records when it goes under the hammer.
"It's perfectly symmetrical and is estimated at $20 to $30 million — and I expect there be fireworks on Wednesday," Fawcett said.
The equivalent in euros is 19 to 28 million. 
The expert said that there were only a handful of diamonds of similar size and quality to The Rock. The Christie's record for a similar white diamond is $33.7 million, fetched in Geneva in 2017 for a 163.41-carat gem.
Larger than a golf ball, The Rock was extracted from a mine in South Africa in the early 2000s. It has been shown in Dubai, Taipei and New York ahead of the sale in Geneva.
– Red Cross gem –
Bidders will also be vying for The Red Cross Diamond, a cushion-shaped, 205.07-carat canary yellow jewel, which has a price estimate of seven to 10 million Swiss francs ($7.09 to $10.13 million).
"I expect that it will achieve much more on the day of sale," said Fawcett.
A large chunk of the proceeds will be donated to the International Committee of the Red Cross, which is headquartered in Geneva.
The original rough stone was found in 1901 in a De Beers company mine in South Africa and is said to have weighed around 375 carats.
As well as ranking among the largest diamonds in the world, a striking feature is its pavilion, which naturally bears the shape of a Maltese cross.
The stone was first put up for sale on April 10, 1918 at Christie's in London. It was offered by the Diamond Syndicate in aid of the British Red Cross Society and the Order of St John.
The Red Cross Diamond fetched £10,000 — approximately £600,000 ($740,000) in today's money. It was bought by the London jewellers S.J. Phillips.
It was sold again by Christie's in Geneva in 1973, fetching 1.8 million Swiss francs, and is now being offered by the auction house for a third time.
"For nearly half a century, our family has had the privilege of safeguarding The Red Cross Diamond," the gem's anonymous private owner said in a statement.
– Russia restrictions –
Several other diamonds will be auctioned on Wednesday, plus a tiara that belonged to princess Irma of Furstenberg (1867-1948), a member of one of the most pre-eminent aristocratic families in the Habsburg Empire.
It is estimated to go for 400,000 to 600,000 Swiss francs.
"The diamond market at the moment is very, very strong," said Fawcett.
He said rising demand, supply constraints due to "geopolitical issues" and inflationary pressure on commodities, including precious stones, was pushing the market to highs not seen since its 2013-2014 peak.
The Russian invasion in Ukraine has had a major impact.
More than 40 percent of the world's diamonds are mined in Russia, including the famous Alrosa mine, but international markets no longer have access to Russian gems, said Fawcett.
The supply constraint has created major price hikes and with the sanctions imposed on Moscow following the February 24 invasion, "prices will only continue to increase", he said.
'Unique in the world': France's Dijon opens gastronomy complex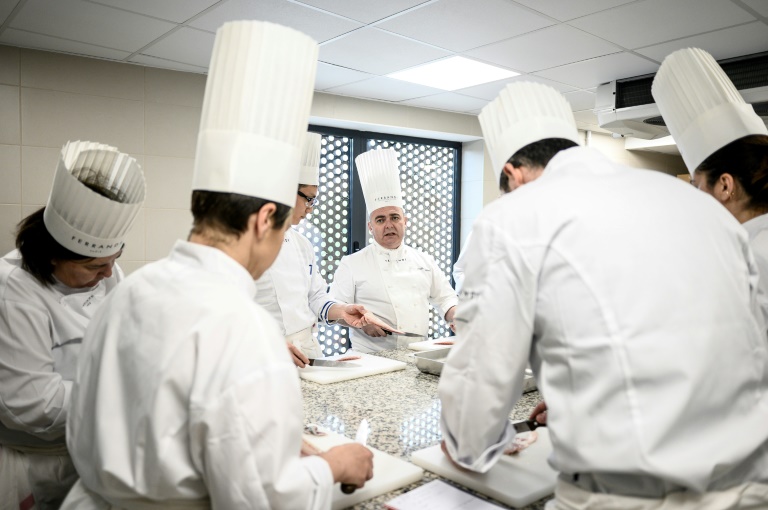 Devotees of French food and wine can flock to a new temple following the opening Friday of a gastronomy and wine complex in the capital of France's central Burgundy region, Dijon. 
"It's astounding. It's a marriage of gastronomy, wine, culture and education," said former French president Francois Hollande during whose tenure the project was launched.
"It's not unique in France. It's unique in the world," he added at the inauguration. 
The city famed for its mustard and rolling vineyards hopes to lure one million visitors a year to the site resembling a village with expositions, a culinary school, shops, restaurants and even a cinema.
"I have no doubt that one million is a completely attainable objective," Socialist Dijon mayor Francois Rebsamen told AFP, adding that Dijon boasted 3.5 million annual visitors before the Covid-19 pandemic hit. 
The project began after UNESCO added the "French gastronomic meal" to its intangible cultural heritage list in 2010. 
The inclusion on the prestigious list sparked the launch of sites in Paris, Lyon, Tours and Dijon designed to showcase different aspects of the country's rich food and wine culture. 
Meals are a big deal in France, where 2,000 books on wine or cooking are published every year.
The French will typically sit down together to tuck in unlike Americans "who often eat standing next to the kitchen counter" and alone, says Tours University sociologist Jean-Pierre Corbeau. 
The gastronomic meal is "this ritual good food that brings together the French to celebrate the good life together", said European Institute for the History and Cultures of Food founder Francois Chevrier in his book on the Dijon complex.
-'Experimental kitchen'-
The massive Dijon site spreads across 6.5 hectares and combines modern structures with buildings with glazed tiles from the mediaeval times. 
"We wanted to enhance the existing heritage while adding contemporary architectural touches to it," architect Anthony Bechu said.
The overall project cost 250 million euros ($265,000) with the private sector financing 90 percent.
Visitors can meander through four sections on the history of French meals, baking, Burgundy's vineyards and the art of cooking.
Once an appetite is worked up, tourists can eat to their heart's content in two restaurants run by triple-starred chef Eric Pras.
And they can wash the meal down with wine from a cellar that offers "one of the widest selections in the world, with 250 wines by the glass among more than 3,000 references," according to its director Anthony Valla.
The site also includes a butcher's shop and a bakery, an "experimental kitchen" offering demonstrations and workshops, and a branch of the world-renowned Ferrandi culinary school. 
Such a huge project has raised some eyebrows, especially after the Lyon site closed down only nine months after its inauguration. 
"We learned our lesson from the failure of Lyon, which offered something a little down-market and very expensive," Dijon mayor Rebsamen said.
The Dijon site includes "a whole cultural and heritage section that is free", he added. 
The French-style meal is in danger because "people think cooking is a waste of time", according to Paris-Sorbonne professor Jean-Robert Pitte. 
Pitte is one of the architects of the campaign that led to the UNESCO inscription, designed to restore "the taste for cooking".
He believes "eating well is not superfluous, but necessary for health, sociability, the economy and culture".