5 killed, at least 100 injured in Bangladesh depot fire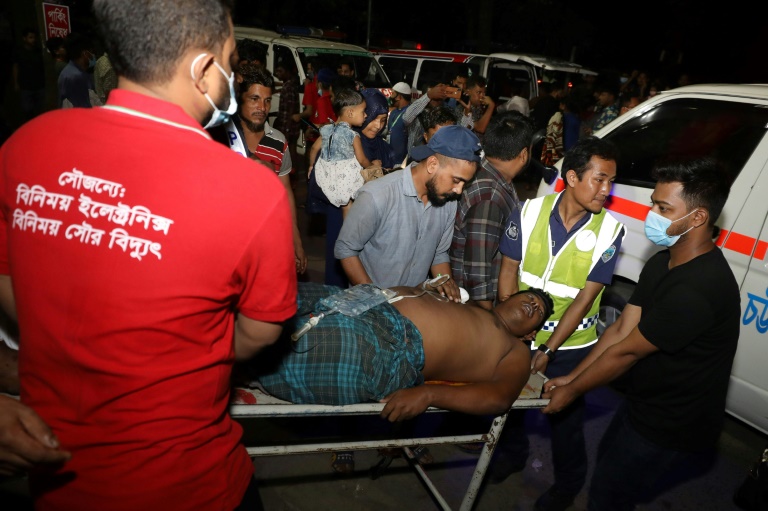 At least five people died and some 100 were injured after a massive fire tore through a container depot in Bangladesh's southeastern town of Sitakunda, officials said Sunday.
The fire broke out at an inland container storage facility just 40 kilometres (25 miles) outside of the country's main sea port of Chittagong shortly before midnight, fire service official Jalal Ahmed said.
Multiple firefighting units rushed to the depot to douse the fire when a massive explosion rocked the site, injuring scores of people, including firefighters.
Chittagong's chief doctor Elias Chowdhury told AFP that at least 5 people were killed and some 100 were injured. 
Of the injured, some 20 people were in critical condition with burns covering between 60 to 90 percent of their bodies.
Emergency crews were still working to put out the fire Sunday morning, and local hospitals, including military clinics, were treating the injured.
Ruhul Amin Sikder, spokesman for the Bangladesh Inland Container Association (BICA), said some of the containers at the 30-acre private depot contained chemicals, including  hydrogen peroxide.
The director of the facility, called B.M. Container Depot, Mujibur Rahman said the reason behind the fire was still unknown. He added the facility employs some 600 people.
In 2020, three workers were killed after an oil tank exploded in another container depot in the neighbouring Patenga area.
There are 19 private inland container depots in the South Asian nation handling the country's exports and a large chunk of import goods.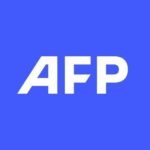 With 2,400 staff representing 100 different nationalities, AFP covers the world as a leading global news agency. AFP provides fast, comprehensive and verified coverage of the issues affecting our daily lives.
Hacker claims major Chinese citizens' data theft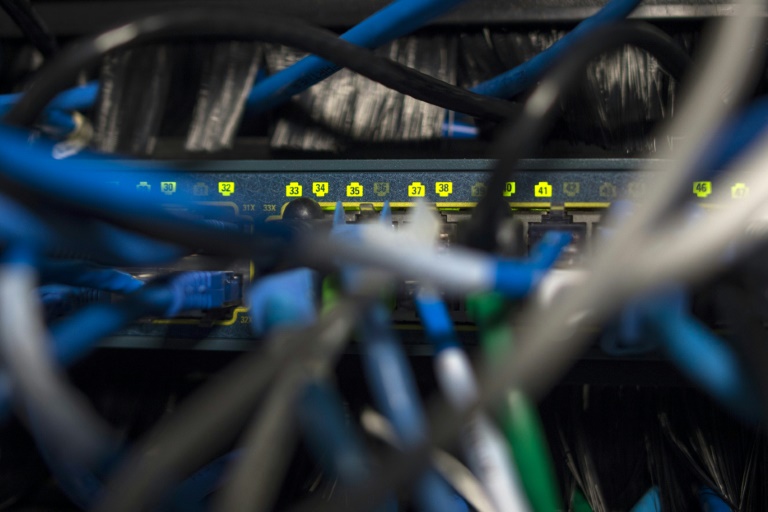 A hacker claiming to have stolen personal data from hundreds of millions of Chinese citizens is now selling the information online.
A sample of 750,000 entries posted online by the hacker showed citizens' names, mobile phone numbers, national ID numbers, addresses, birthdays and police reports they had filed. 
AFP and cybersecurity experts have verified some of the citizen data in the sample as authentic, but the scope of the entire database is hard to determine.
Advertised on a forum late last month but only picked up by cybersecurity experts this week, the 23-terabyte database — which the hacker claims contains the records of a billion Chinese citizens — is being sold for 10 bitcoin (approximately $200,000).
"It looks like it's from multiple sources. Some are facial recognition systems, others appear to be census data," said Robert Potter, co-founder of cybersecurity firm Internet 2.0. 
"There is no verification of the total number of records and I'm sceptical of the one billion citizens number," he added.
China maintains an extensive nationwide surveillance infrastructure that siphons massive amounts of data from its citizens, ostensibly for security purposes. 
Growing public awareness of data privacy has led to stronger data protection laws targeting individuals and private firms in recent years, although there is little citizens can do to stop the state from collecting their data. 
Some of the leaked data appeared to be from express delivery user records, while other entries contained summaries of incidents reported to police in Shanghai over a span of more than a decade, with the most recent from 2019.
The incident reports ranged from traffic accidents and petty theft to rape and domestic violence.
– 'Heads will roll' –
At least four people out of over a dozen contacted by AFP confirmed their personal details, such as names and addresses, as listed in the database.
"So that's why so many people have been adding my WeChat over the past few days. Should I report this to the police?" said one woman surnamed Hao.
"I'm really confused about why my personal data has been leaked," said another woman surnamed Liu.
In replies to the original post, users speculated that the data may have been hacked from an Alibaba Cloud server where it was apparently being stored by the Shanghai police. 
Potter, the cybersecurity analyst, confirmed that the files were hacked from Alibaba Cloud, which did not respond to an AFP request for comment.
If confirmed, the breach would be one of the largest in history and a major violation of the recently approved Chinese data protection laws.
"Heads will roll over this one," tweeted Kendra Schaefer, tech partner at research consultancy Trivium China.
China's cybersecurity administration did not respond to a fax requesting comment.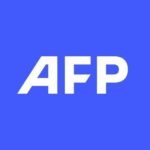 With 2,400 staff representing 100 different nationalities, AFP covers the world as a leading global news agency. AFP provides fast, comprehensive and verified coverage of the issues affecting our daily lives.
I.Coast eyes cassava for its bread as wheat prices surge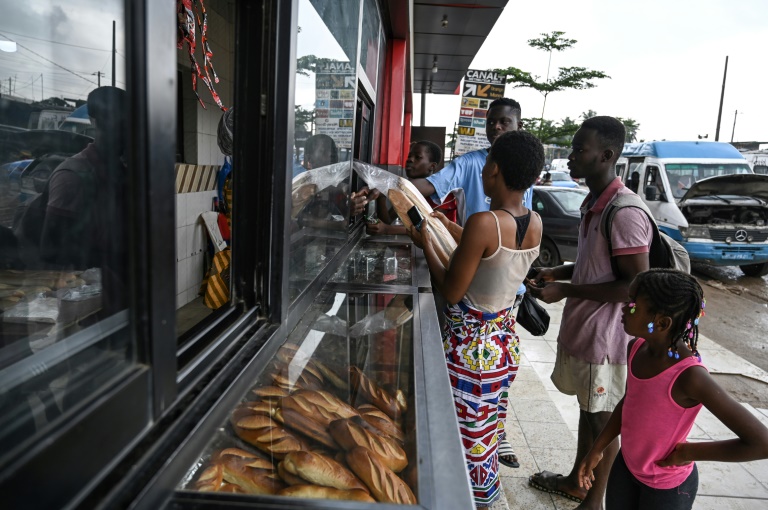 As wheat prices are driven upwards by the war in Ukraine, bakers in the West African state of Ivory Coast are starting to use locally produced cassava flour to bake bread.
The baguette, the stick of bread that is much loved in the former French colony, is commonly seen as a benchmark of the cost of living.
But Ivory Coast does not produce wheat domestically, instead importing up to a million tonnes of the grain per year, mainly from France.
Surging wheat prices have stoked concern about the impact in a country of 25 million where the average wage is less than 250,000 CFA francs ($400) per month, and which was shaken by a wave of violence less than two years ago.
Both Ukraine and Russia are large wheat producers, and lost harvests and other uncertainties have driven up prices of the global staple.
In response, Ivorian authorities have pegged the price of a baguette at between 150 and 200 CFA francs ($0.25 and $0.30) depending on weight, channelling subsidies worth 6.4 billion CFA francs (about $10 million) to the country's 2,500 bakeries. 
Bakers, with the government's support, are also starting to substitute a small portion of wheat flour with flour from cassava, a root vegetable.
Cassava, also called manioc, is Ivory Coast's second largest crop after yam, with 6.4 million tonnes produced each year.
– 'New flavours' –
The cassava substitution plan ticks the boxes for economy and sustainability. But what do Ivorians think?
"Everything has become expensive in the market," said Honorine Kouamee, a food vendor in Abidjan's Blockhaus district who was cooking pancakes made of wheat mixed with coconut flour. 
"If we can make bread with local cassava flour it will be better. People are willing to eat local products."
The national consumers' confederation has thrown its support behind the cassava substitute.
"It will provide a stimulus for manioc producers and maintain the price of bread," said its president, Jean-Baptiste Koffi.
But image and taste are important and some bakers are cautious.
"It's not a done deal," said Rene Diby, a baker.  
"For Ivorians, bread made with cassava is associated with poor-quality bread. Consumers will have to be made aware of these new flavours."
The authorities will have to run a promotional campaign, he said.
Cassava is high in starch and is a good source of dietary fibre.
But high proportions of cassava flour lower the mineral and protein content in bread, compared with traditional wheat, a 2014 study in Nigeria found.
Financially, even using just a small portion of cassava flour would provide the government with some relief.
Last year, 10 percent of the national budget of around $16 billion was spent on food imports, despite the country's fertile soil.
Ranie-Didice Bah Kone, executive secretary of the state-run National Council for the Fight against the High Cost of Living (CNLCV), says it is time to unlock Ivory Coast's rch agricultural potential. 
"It's a question of thinking long term, about our food security, it's a question of thinking about how Ivory Coast will ensure it is less dependent on world prices," she said.
During a visit to a cassava flour processing plant in Abidjan, she called for immediate measures to increase the supply of local flours, in addition to subsidies for the wheat sector.
– 'Africanise baking' –
Concerns in West Africa about dependence on imported wheat are not confined to Ivory Coast. 
On July 19, bakers from across West Africa will meet in Senegal's capital Dakar to launch an association to lobby for setting a regional benchmark of setting up to 15 percent of local content in bread products.
Using local products in bread could "solve food crises," said Marius Abe Ake, who leads a bakers' association.
"We need to Africanise baking to help lower manufacturing costs, fight poverty and avoid damaging unrest."
Ivory Coast has a history of turbulence.
In 2020 scores died in pre-election violence — an episode that revived traumatic memories of a brief civil conflict in 2011 in which several thousand people were killed. 
In 2008 riots broke out when the cost of rice, milk and meat soared.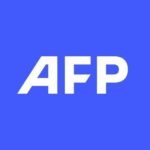 With 2,400 staff representing 100 different nationalities, AFP covers the world as a leading global news agency. AFP provides fast, comprehensive and verified coverage of the issues affecting our daily lives.
Tunisia struggles to grow more wheat as Ukraine war bites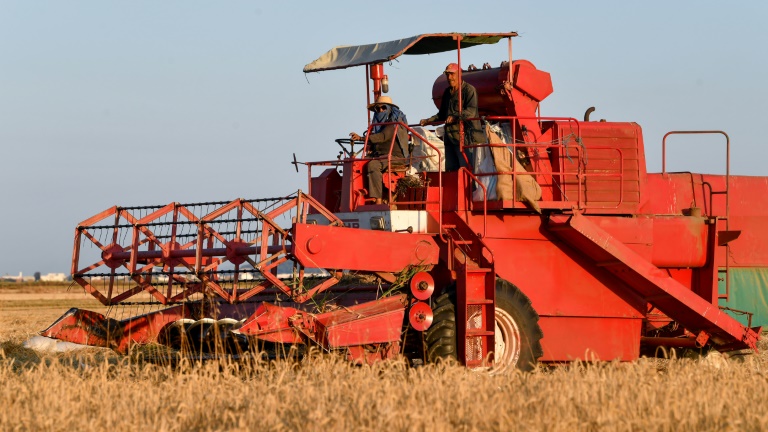 Tunisian farmer Mondher Mathali surveys a sea of swaying golden wheat and revs his combine harvester, a rumbling beast from 1976 which he fears could break down at any moment.
Since the Ukraine war sent global cereal prices soaring, import-dependent Tunisia has announced a push to grow all its own durum wheat, the basis for local staples like couscous and pasta.
The small North African country, like its neighbours, is desperate to prevent food shortages and social unrest — but for farmers on the sun-baked plains north of Tunis, even the basics are problematic.
"I'd love to buy a new combine harvester, but I could only do it with help from the government," said Mathali, 65.
He reckons his outdated machine wastes almost a third of the crop. With spare parts hard to find, he fears a breakdown could cost him his entire harvest.
But even a second-hand replacement would cost him an unimaginable sum: $150,000.
"Our production and even the quality would go up by maybe 50 percent, even 90 percent" with government help, he said.
"But our situation is getting worse and the state isn't helping us."  
– 'No continuity' –
Tunisia's wheat production has suffered from years of drought and a decade of political instability, with 10 governments since the country's 2011 revolution.
That has exacerbated its reliance on imports. Last year, it bought almost two-thirds of its cereal from overseas, much of it from the Black Sea region.
Those supply chains have been rocked first by the coronavirus pandemic and then by the war in Ukraine, which last year provided around half of Tunisia's imports of the soft wheat used in bread.
While it still plans to import soft wheat, the country is pushing for self-sufficiency in durum wheat by the 2023 harvest. 
That would be a valuable contribution to the national diet: the average Tunisian eats 17 kilograms (37 pounds) of pasta per year, second only to Italians.
In April, the government unveiled a programme to help farmers access better seeds, technical assistance and state-backed loans.
It also plans to devote 30 percent more farmland to wheat, and has dramatically boosted the prices it pays growers.
But the agriculture ministry's chief of staff acknowledged Mathali's problems.
"Tunisia has about 3,000 combine harvesters, 80 percent of which are old and very wasteful, which represents a major loss," said Faten Khamassi. 
She said the state plans to fund farmers' collectives to buy shared equipment.
– 'Need to choose' –
Agricultural technician Saida Beldi, who has worked with farmers in the northern Ariana governorate for three decades, says political instability has gutted the sector.
With each new minister, "the policy changes", she said. "There's no continuity." 
She said many farmers struggled to obtain state-subsidised fertilisers, which trade on the black market at inflated prices.
Khamassi said it was "certainly possible to reach self-sufficiency in durum wheat".
But she said Tunisia faces another dilemma: "develop cereal production to reach self-sufficiency, or develop other crops like strawberries and tomatoes for export? We need to choose."
International organisations have long pushed poorer countries to focus on specific cash crops for export, rather than growing essentials.
A 2014 World Bank report argued that Tunisia "does not have a strong comparative advantage in cereals" and should instead focus on "labour intensive" crops because of cheap labour.
But in June, announcing a $130 million loan for emergency cereal imports, the lender said it was providing "incentives to sustainably increase domestic grain production" and cut import dependency.
Today, Khamassi said, comparative advantage is "no longer relevant".
"We need to return to much more self-sufficient policies, local production," she said.
– Changing times –
The ministry also said in June that it would allow foreign investors to own agricultural firms outright, instead of requiring at least one-third Tunisian ownership.
Khamassi said this would attract investment and create jobs.
But economist Fadhel Kaboub said this strategy would make Tunisia even more vulnerable.
"Small-scale Tunisian farmers operating on small plots of land will not be able to compete with big foreign investors with access to cheap loans from European banks," he said. 
"These companies' business model is to push for cash crops for export, to earn dollars and euros — not to produce wheat to sell for dinars in the local market."
For farmer Mathali, who hopes to pass his business on to his son, the stakes couldn't be higher.
"Tunisia was the Roman Empire's main supplier of wheat," he said, squinting under the summer sun.
"Why can't we revive that?"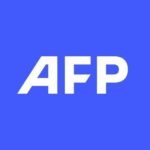 With 2,400 staff representing 100 different nationalities, AFP covers the world as a leading global news agency. AFP provides fast, comprehensive and verified coverage of the issues affecting our daily lives.