Activists urge Meta to overhaul policies for Iran content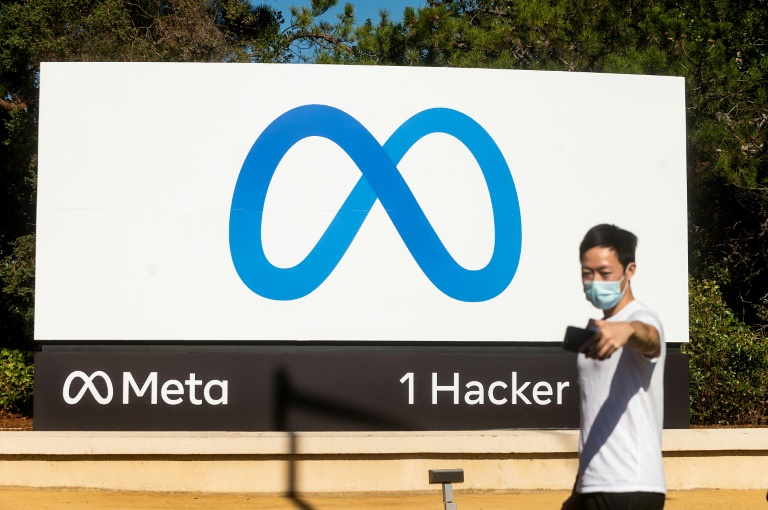 Three rights groups on Thursday urged Facebook and Instagram owner Meta to overhaul its policies for Persian-language content on Iran, complaining restrictions had impeded the ability of Iranians to share information during ongoing protests.
London-based freedom of expression group Article 19, global digital rights group Access Now and the New York-based Center for Human Rights in Iran (CHRI) said Meta had to change policies on potentially sensitive content as well as human and automated moderation.
With the internet heavily censored in Iran, Instagram is now the main platform for communication in the Islamic republic as it remains unblocked.
Other social media services such as Telegram, YouTube and Twitter as well as Facebook are all blocked inside Iran.
The groups said Instagram "suffers from a deficit in trust and transparency" among Persian-language users and Meta needed to ensure "its content moderation practices uphold and protect human rights and freedom of expression."
All these concerns have been raised at a discussion with a Meta content policy manager, they added.
Iran has seen several weeks of protests against its leadership under supreme leader Ayatollah Ali Khamenei, triggered by price rises.
But activists complain Meta has taken down some content documenting the protests uploaded to Instagram, depriving users of a key resource of what is happening inside the country.
The temporary blocking earlier this year of #IWillLightACandleToo to remember the victims of the shooting down by Iran of an Ukrainian airliner in 2020 also triggered anger.
The statement expressed concern over takedowns of content on Instagram containing the protest chant "Death to Khamenei" or similar slogans against the Iranian leadership.
Meta previously issued a temporary exception for such chants in July 2021 and has also now granted exemptions related to Russia's war against Ukraine.
Calling for consistency from Meta, the organisations expressed concern "this lack of nuance… causes problematic takedowns of newsworthy protest posts or posts that could help directly or indirectly corroborate human rights abuses."
The groups also called for "more transparency" on automated processes, where media banks are used for automatic takedowns based on certain phrases, images or audio.
Following allegations in a report by BBC Persian that Iranian officials tried to bribe Persian-language moderators for Meta at a Germany-based content moderation contractor, concerns were also raised "about the oversight of human moderation processes", they said.
Meta at the time denied ever having ties to the Iranian government and said moderators review a randomized selection of content to check if it violates rules "removing any room for subjectivity".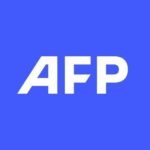 With 2,400 staff representing 100 different nationalities, AFP covers the world as a leading global news agency. AFP provides fast, comprehensive and verified coverage of the issues affecting our daily lives.
Xbox expands cloud gaming service to Samsung smart TVs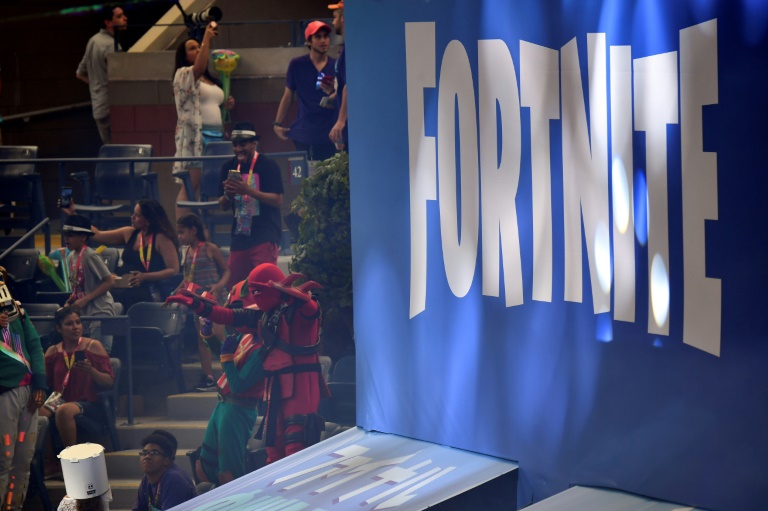 Microsoft on Thursday announced that the ability to play Xbox games will be built into Samsung smart televisions in its latest cloud gaming move.
Microsoft is considered the streaming video game heavyweight with its Xbox Game Pass service and large community of players who use its consoles and desktop computers.
And while the US tech titan makes Xbox video game consoles, it has been leading a shift to letting people play titles on internet-linked devices of their choosing with titles hosted in the cloud.
"We're on a quest to bring the joy and community of gaming to everyone on the planet, and bringing the Xbox app to smart TVs is another step in making our vision a reality," Microsoft Gaming chief Phil Spencer said in a post.
Microsoft had already made some Xbox games available for play on Samsung Galaxy smartphones.
An Xbox application will become part of a gaming hub on 2022 model Samsung smart televisions in 27 countries at the end of this month, the South Korean consumer electronics giant said.
Players will need to wirelessly connect videogame controllers to televisions using Bluetooth.
The more than 100 titles available for streaming at the Xbox Game Pass subscription service will include Halo Infinite, Hades and Forza Horizon 5, according to the companies.
Hit videogame "Fortnite" will be available to play free, said Ashley McKissick, a corporate vice president at Microsoft.
"We created Xbox Game Pass and continue expanding Cloud Gaming to new devices so that we can open up the ways people can play across the devices they already own: PC, console, mobile, tablet devices, and now Smart TVs," McKissick said.
Amazon early this  year launched its Luna video game streaming service for the general public in the United States, aiming to expand its multi-pronged empire into the booming gaming industry.
Luna allows players to access games directly online with no need for a console as part of the cloud gaming technology that is seen as a future direction of the industry.
Luna takes on Microsoft and PlayStation-maker Sony as well as Stadia fielded by Google.
Microsoft catapulted itself into the big league in one of the world's most lucrative markets early this year by announcing a $69 billion deal to take over video game maker Activision Blizzard — the biggest acquisition in the sector's history.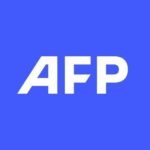 With 2,400 staff representing 100 different nationalities, AFP covers the world as a leading global news agency. AFP provides fast, comprehensive and verified coverage of the issues affecting our daily lives.
France probes alleged nuclear power cover-up: source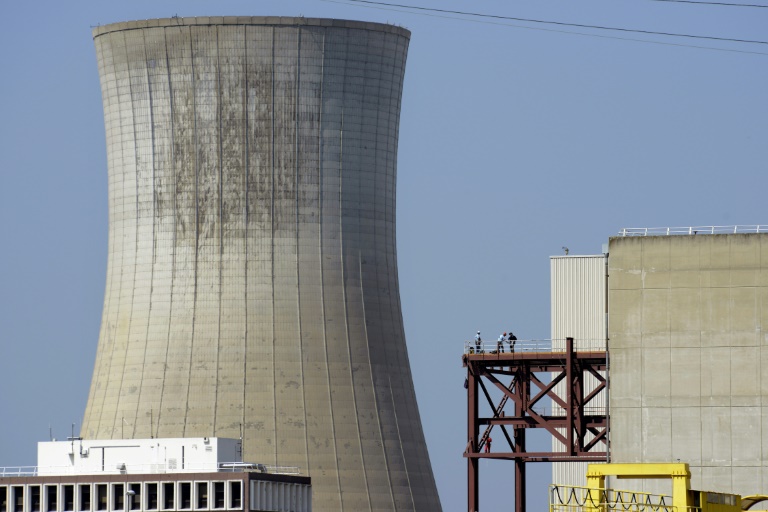 French prosecutors are investigating claims that officials at a nuclear power station covered up incidents of malfunction at an ageing plant, a source close to the probe told AFP on Thursday.
The move follows a legal complaint filed by a whistleblower, a former engineer at the Tricastin power station in the southeast of the country.
In his complaint to police in October 2021 targeting nuclear plant operator EDF, the engineer, whose identity was not given, said he had repeatedly alerted the company to the incidents and also written to the environment minister.
Events that the nuclear operator failed to declare to the national safety agency ASN, or played down, include an unexplained power surge at one of the reactors in 2017 and flooding inside the station the following year, according to the engineer.
An investigating magistrate in the southern port city of Marseille is now probing the power station for fraud and "endangering the lives of others", the legal source said.
Other suspected violations include damage to the environment by leakage of toxic substances, obstructing checks by nuclear inspectors and workplace harassment of the engineer, who says he was sidelined after sounding the alarm.
France, which derives around 70 percent of its electricity from nuclear power, has been exploring a possible extension of the lifetime of its ageing stations, several of which have come up against their 40-year limit.
That includes Tricastin, built in 1980-81 — making it one of France's oldest nuclear stations.
It is on a list of installations that the ASN agency said last year could be renovated to extend their lifespan.
Currently operations at 12 of France's 56 nuclear reactors are shut down because of corrosion issues, EDF said last month.
In February, President Emmanuel Macron called for a "rebirth" of France's nuclear industry, with 14 new plants, as part of efforts to move away from fossil fuels.
The launch of the Tricastin probe was evidence of the accusations' "extreme gravity", the whistleblower's high-profile lawyers Vincent Brengarth and William Bourdon said in a statement to AFP.
Contacted by AFP, both EDF and ASN declined to comment.
Last November, however, ASN chief inspector Christophe Quintin told AFP that routine checks at Tricastin had not revealed any incidents that might have gone unreported.
Independent radioactivity research association CRIIRAD welcomed the investigation, saying it raised important issues such as nuclear safety and transparency on nuclear issues.
"The judiciary is sending a strong signal, but will it be able to get to the bottom of this?" asked the association's spokesman, Roland Desbordes.
cal-jpa-ol-gd/jh/sjw/ach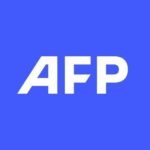 With 2,400 staff representing 100 different nationalities, AFP covers the world as a leading global news agency. AFP provides fast, comprehensive and verified coverage of the issues affecting our daily lives.
Biden eyes climate progress as Brazil leader joins Americas summit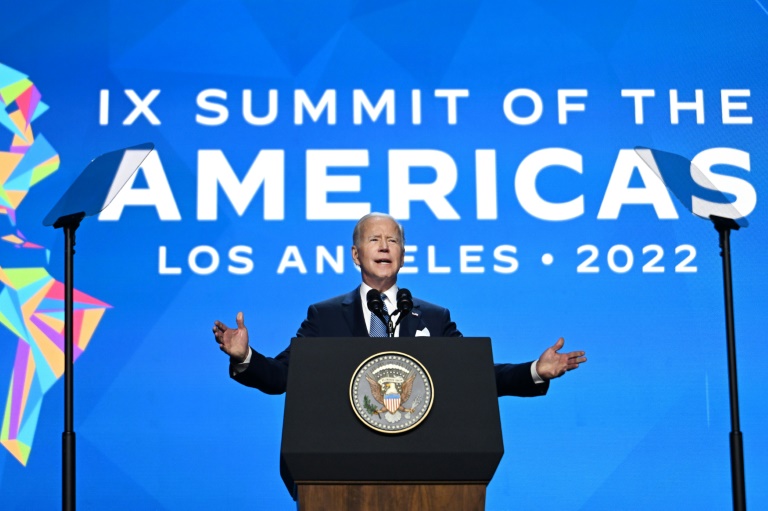 Joe Biden sought Thursday to step up action on climate at an Americas summit with hopes for at least small progress with Brazil, whose far-right leader will hold a potentially tense meeting with the US president.
Some two dozen leaders have descended on Los Angeles for the Summit of the Americas, where Biden late Wednesday implored them to show that democracy can produce results.
"There is no reason why the Western Hemisphere shouldn't be secure, prosperous and democratic, from Canada's northernmost reaches to the southern tips of Chile," he told a welcoming reception with pop performers at a downtown Los Angeles theater.
But as China makes rapid inroads in Latin America, long viewed by Washington as its turf, Biden has steered clear of big-dollar pledges and has instead sought cooperation in targeted areas.
The summit on Thursday will focus on climate, with Vice President Kamala Harris tasked with meeting leaders of Caribbean nations that are particularly vulnerable to rising sea levels.
One outlier from the international chorus to battle climate change has been Brazilian President Jair Bolsonaro, a champion of agribusiness who has horrified environmentalists who warn that further erosion of the Amazon rainforest will disrupt a vital natural sink for the planet's carbon emissions.
Ahead of Biden's first meeting with Bolsonaro on Thursday, the White House said Brazil, Colombia and Peru would join a US-backed initiative to explore ways to reduce Amazon deforestation motivated by commodities industries.
The White House also said that Brazil and four other nations were joining a renewable energy initiative launched at last year's UN climate summit in Copenhagen.
In the pact, countries promise to work toward a goal of 70 percent renewables in their energy mix by 2030. 
Despite coming under criticism over the Amazon, Brazil — the sixth most populous nation — has one of least carbon-intensive economies for a major economy and already meets the goal on renewables, mostly through hydropower.
– The 'Tropical Trump' –
The meeting with Bolsonaro could be awkward due to more than climate. Bolsonaro was an ally of Biden's predecessor Donald Trump and has appeared to follow the former president's playbook by alleging that Brazil's October elections are threatened by fraud.
On the eve of his trip, Bolsonaro went further by backing Trump's claims of irregularities in the 2020 US election won by Biden. There has been no evidence of widespread fraud.
Jake Sullivan, Biden's national security advisor, said the president would not shy away from discussing the Brazilian election.
"I do anticipate that the president will discuss open, free, fair, transparent democratic elections," Sullivan told reporters.
Bolsonaro has trailed in early polls against his likely challenger, former president Luiz Inacio Lula da Silva, a leftist icon who was jailed on controversial corruption charges.
A victory by Lula would mark a further swing to the left in Latin America. Colombia, one of the closest US allies, could see a historic shift on June 19 if there is a victory by leftist Gustavo Petro, who topped the first round of voting.
While promising to work with leaders across ideology, Biden has held firm against inviting the leftist leaders of Cuba, Nicaragua and Venezuela on the grounds that they are autocrats.
His stance led to a boycott of the summit by Mexican President Andres Manuel Lopez Obrador, a crucial partner on addressing rising migration into the United States.
Harris started the week-long summit by announcing commitments of $1.9 billion by businesses in El Salvador, Guatemala and Honduras in hopes of creating jobs and discouraging migration — an issue seized upon by Trump's Republican Party.
Also at the summit, the Biden administration announced a plan to help train 500,000 health workers in Latin America and a $300 million project to improve food security, with Russia's invasion of Ukraine disrupting grain exports.
Biden also announced what he called a new economic partnership for the Americas, although there were few concrete details and no promises of funding or greater market access.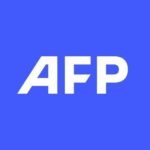 With 2,400 staff representing 100 different nationalities, AFP covers the world as a leading global news agency. AFP provides fast, comprehensive and verified coverage of the issues affecting our daily lives.