Africa needs $25 billion a year for full electricity access: IEA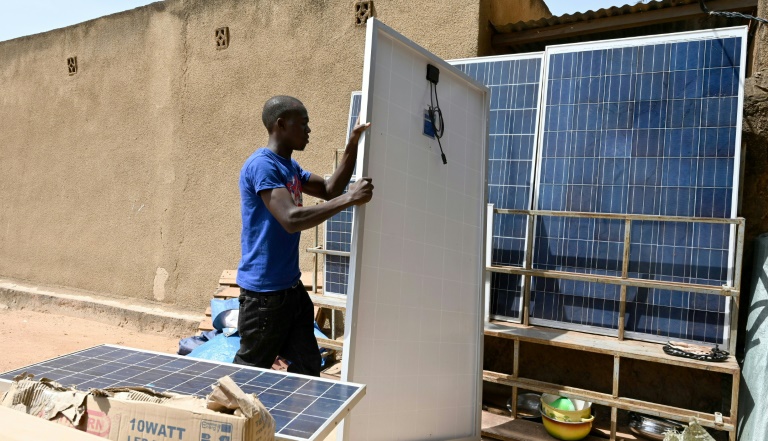 The number of Africans with access to electricity fell during the Covid pandemic, but $25 billion in annual investments could bring full coverage by 2030, the International Energy Agency said Monday.
The IEA said 600 million people, or 43 percent of the continent's population, lack access to electricity — mostly in sub-Saharan Africa.
The number of people living without electricity increased by four percent, or 25 million people, between 2019 and 2021, after a decade of progress.
Before Covid, there had been "lots of good developments in countries such as Ghana, Kenya, Rwanda," IEA chief Fatih Birol told AFP ahead of the release of the Paris-based agency's African Energy Outlook 2022.
"But because of Covid and the economic difficulties, we see that this positive trend is reversing now," Birol said.
Russia's invasion of Ukraine has added to the economic strains on Africa from the Covid pandemic, as the conflict has sent the prices of energy, food and other commodities soaring, according to the IEA.
"When I look at 2022, with the high energy prices and the economic burden on the African countries, I don't see many reasons to be hopeful," Birol said.
But Africa could get universal access to electricity by the end of the decade with $25 billion in annual investment, according to the IEA.
Countries need to give international financial institutions, especially development banks, a "strong mandate" to make Africa and clean energy on the continent "an absolute priority", Birol said.
"It's not the case now," he added.
Africa is facing more severe effects from climate change than most other parts of the world, despite emitting less energy-related carbon dioxide (CO2) than any other region, the IEA said.
"We have to see a huge amount of investment coming in Africa in all parts of the energy system, but the most important one will be clean energy options," Birol said.
"We would need to double the energy investments to reach our energy and climate goals."
Renewables — including solar, wind, hydropower and geothermal — could account for over 80 percent of new power generation capacity in Africa by 2030, the IEA report said.
While Africa is home to 60 percent of the best solar resources worldwide, it only has one percent of installed solar energy capacity, according to the report.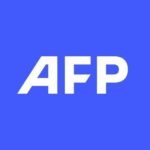 With 2,400 staff representing 100 different nationalities, AFP covers the world as a leading global news agency. AFP provides fast, comprehensive and verified coverage of the issues affecting our daily lives.
Petrobras CEO quits in fuel price standoff with Bolsonaro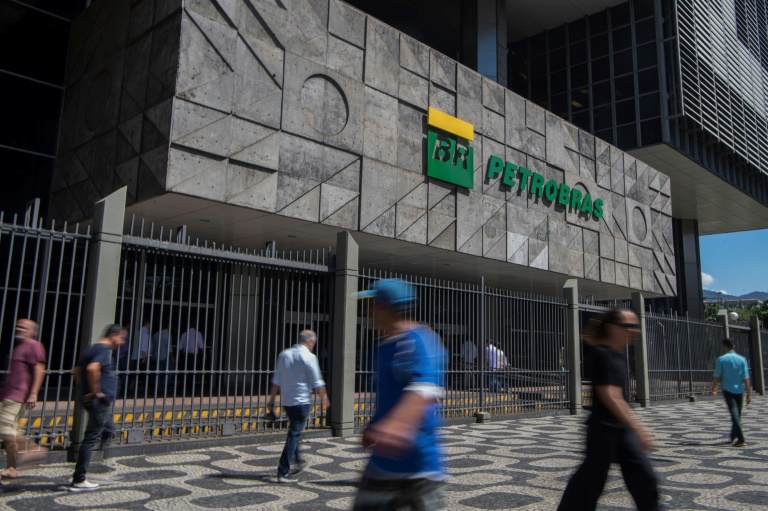 The CEO of Brazil's state-owned oil company Petrobras, who has stayed in his post despite being fired by Jair Bolsonaro in May, resigned Monday after a new fuel price hike that enraged the far-right president.
Jose Mauro Coelho is the third Petrobras CEO to leave since February last year in a stand-off between the company and Bolsonaro over fuel prices.
Petrobras announced Coelho's resignation in a statement Monday and said its board of directors would "examine" options for his replacement.
Coelho was appointed for a one-year term in April after Bolsonaro fired his predecessor Joaquim Silva e Luna in March after slightly more than a year in the post.
The far-right president said then that the price of petrol — set by Petrobras but tied to international market movement — was "unaffordable" and amounted to a "crime" against Brazilians.
Silva e Luna, in turn, had replaced Roberto Castello Branco, fired by Bolsonaro in February 2021.
In May, Bolsonaro dismissed Coelho after just 40 days on the job. He had been waiting to be formally removed at the company's next shareholders' meeting, scheduled for July.
Bolsonaro, seeking reelection in October, is widely blamed by voters for double-digit inflation, polls show, on the back of skyrocketing global and local fuel prices.
Bolsonaro faces an uphill battle against leftist ex-president Luiz Inacio Lula da Silva (2003-2010), remembered for presiding over a booming economy.
Brazil has seen fuel prices surge by over 33 percent in a year, according to official figures, even as the economy recovers from the fallout of the coronavirus pandemic.
Inflation stands at 11.73 percent, far above the central bank's target of 3.5 percent.
Russia's war in Ukraine has led to a sharp rise in crude prices in recent weeks, adding to the pressure.
On Friday, Petrobras announced a 5.18-percent hike in gasoline prices and more than 14 percent for diesel, blaming "a challenging scenario in Brazil and the world."
Bolsonaro reacted angrily, saying Petrobras "could sink Brazil in chaos." 
Trading in Petrobras shares was temporarily suspended on the Sao Paulo Stock Exchange Monday on news of Coelho's resignation, a source at the exchange told AFP.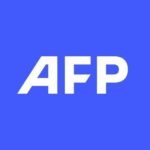 With 2,400 staff representing 100 different nationalities, AFP covers the world as a leading global news agency. AFP provides fast, comprehensive and verified coverage of the issues affecting our daily lives.
Strike forces cancellation of all Brussels flights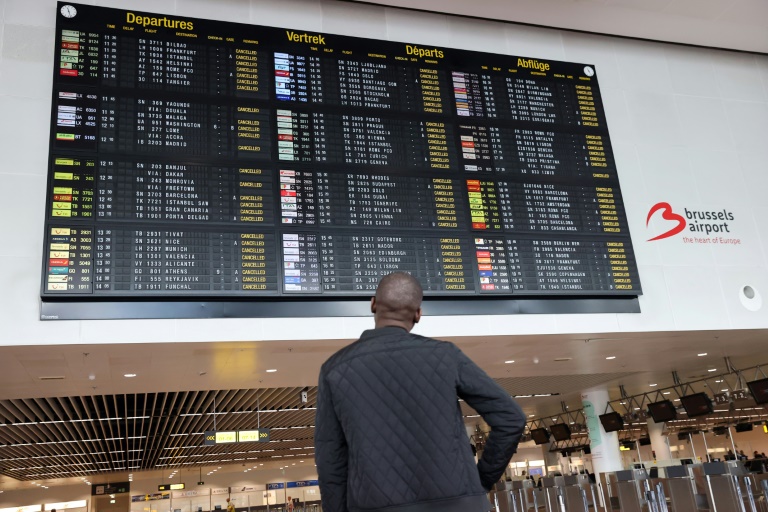 Brussels Airport cancelled all outbound flights on Monday after most security staff joined a nationwide strike for better pay as soaring inflation hit workers' purchasing power.
The stoppage kicked off a week of travel chaos in several parts of Europe, notably a massive rail strike in Britain from Tuesday and, later on, strikes hitting the continent's biggest airline Ryanair in multiple countries.
Brussels Airport informed passengers on its site and social media that all departing flights were scrapped for the day — 232 in total.
Only a quarter of arriving flights were still operating. Freight traffic was unaffected.
The departure hall at the airport was largely empty, with only around 100 passengers inside, some lining up to change tickets or get assistance while others slumped resignedly in seats or slept on the floor.
Oleksandr Zayikin, a Ukrainian merchant mariner who had been away for four months, told AFP the strike had prevented a reunion with his wife in Istanbul. He had left before Russia's invasion of his country.
"I'm upset," the 29-year-old said, adding he would now probably find a Brussels hotel for a few days.
"In Ukraine it's not a usual thing, we don't have such strikes. But I really respect that people do that," he said.
Maria Antonia, a 20-year-old Romanian student who had a flight booked to return to Bucharest, didn't see the last-minute messages the airport had written for passengers from late Sunday.
"We didn't know it was cancelled until we got to the airport," she said.
"That was a little bit of a hassle. But we can manage it I think."
Passengers were told to contact their airline to reschedule their flights or seek a refund.
German travel group TUI arranged to have flights that were to have left from Brussels take off from some regional Belgian airports.
The national strike in Belgium was called by the three main unions to push for higher salaries as inflation sent the cost of living higher.
A demonstration was to take place later Monday in the centre of Brussels, with unions expecting up to 70,000 people to march.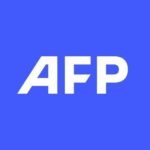 With 2,400 staff representing 100 different nationalities, AFP covers the world as a leading global news agency. AFP provides fast, comprehensive and verified coverage of the issues affecting our daily lives.
Sanctioned Russia becomes China's main source of oil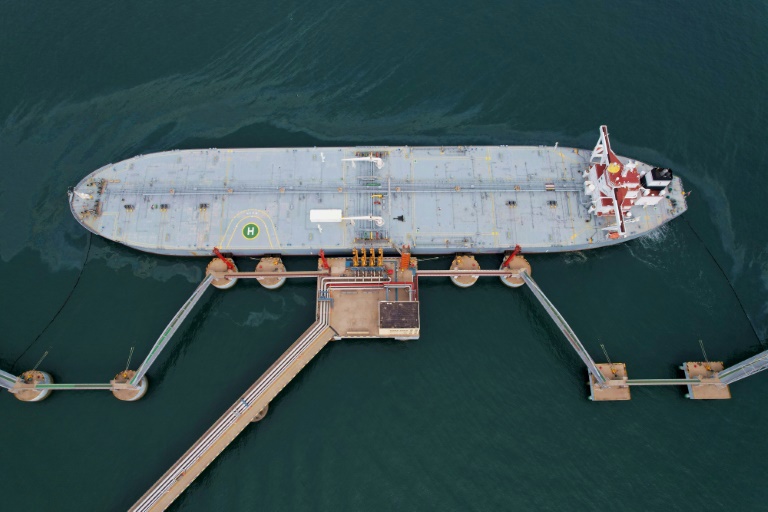 China ramped up crude oil imports from Russia in May, customs data showed Monday, helping to offset losses from Western nations scaling back Russian energy purchases over the invasion of Ukraine.
The spike means Russia has now overtaken Saudi Arabia to become China's top oil provider as the West continues to sanction Moscow's energy exports.
The world's second-biggest economy imported around 8.42 million tonnes of oil from Russia last month — a 55 percent on-year rise — as Beijing continues to refuse to publicly condemn Moscow's war while exacting economic gains from its isolated neighbour.
China imported 7.82 million tonnes of oil from Saudi Arabia in May.
In total, China bought $7.47 billion worth of Russian energy products last month, about $1 billion more than April, according to Bloomberg News.  
The new customs data comes four months into the war in Ukraine, with buyers from the US and Europe shunning Russian energy imports or pledging to slash them over the coming months.
But while European powers are scaling back and Russia's energy exports are falling, Asian demand is helping to staunch some of those losses, especially in China and India.
According to the International Energy Agency's latest global oil report, India has overtaken Germany as the second-largest importer of Russian crude in the last two months. 
China has been Russia's biggest market for crude oil since 2016. 
– 'No limits' –
Days before Moscow's invasion of Ukraine, China's President Xi Jinping greeted his Russian counterpart Vladimir Putin in Beijing, with the two countries declaring a bilateral relationship of "no limits". 
Although demand in China remains muted, there has been some improvement in the past month as cities began to loosen virus restrictions after the country's worst Covid outbreak since the early days of the pandemic.
This has allowed some supply chain problems to ease and industrial production to pick up, official data showed.
China's overall imports from Russia spiked 80 percent from a year ago in May to $10.3 billion, customs data added.
Apart from oil, Beijing's purchases of liquefied natural gas from Russia also surged 54 percent on-year in May to 397,000 tonnes, even as overall imports of the fuel fell.
Beijing — which has repeatedly refused to condemn Moscow's bloody invasion of Ukraine — has also been accused of providing a diplomatic shield for Russia by blasting Western sanctions and arms sales to Kyiv.
Once bitter Cold War enemies, Beijing and Moscow have stepped up cooperation in recent years as a counterbalance to what they see as US global dominance.
– Joint goals –
Earlier this month they unveiled the first road bridge linking the two countries, connecting the far eastern Russian city of Blagoveshchensk with the northern Chinese city of Heihe.
Last week, President Xi Jinping assured President Vladimir Putin of China's support on Russian "sovereignty and security" on a call between the two leaders. 
The Kremlin said the pair had agreed to ramp up economic cooperation in the face of "unlawful" Western sanctions.
The West has adopted unprecedented sanctions against Russia in retaliation for its war in Ukraine, and Moscow is looking for new markets and suppliers to replace the major foreign firms that left Russia following the invasion.
The 27-nation European Union agreed in late May to a package of sanctions that would halt the majority of Russian oil imports.
While the United States had already banned Russian oil, European nations are much more dependent on those imports.
Energy is a major source of income for Putin's government, and Western nations are trying to isolate Moscow and impede Moscow's ability to continue the war.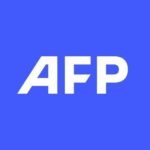 With 2,400 staff representing 100 different nationalities, AFP covers the world as a leading global news agency. AFP provides fast, comprehensive and verified coverage of the issues affecting our daily lives.