Apple, Android phones targeted by Italian spyware: Google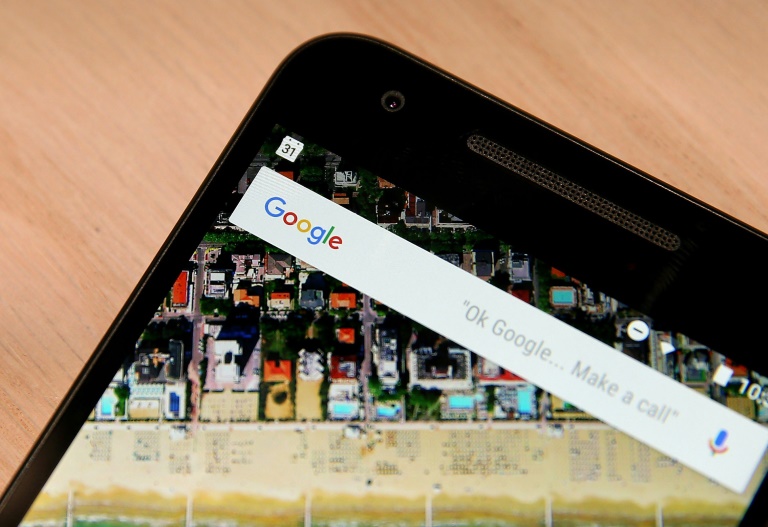 An Italy-based firm's hacking tools were used to spy on Apple and Android smartphones in Italy and Kazakhstan, Google said Thursday, casting a light on a "flourishing" spyware industry.
Google's threat analysis team said spyware made by RCS Lab targeted the phones using a combination of tactics including unusual "drive-by downloads" that happen without victims being aware.
Concerns over spyware were fueled by media outlets reporting last year that Israeli firm NSO's Pegasus tools were used by governments to surveil opponents, activists and journalists.
"They claim to only sell to customers with legitimate use for surveillanceware, such as intelligence and law enforcement agencies," mobile cybersecurity specialist Lookout said of companies like NSO and RCS.
"In reality, such tools have often been abused under the guise of national security to spy on business executives, human rights activists, journalists, academics and government officials," Lookout added.
Google's report said the RCS spyware it uncovered, and which was dubbed "Hermit", is the same one that Lookout reported on previously.
Lookout researchers said that in April they found Hermit being used by the government of Kazakhstan inside its borders to spy on smartphones, just months after anti-government protests in that country were suppressed.
"Like many spyware vendors, not much is known about RCS Lab and its clientele," Lookout said. "But based on the information we do have, it has a considerable international presence."
– Growing spyware industry –
Evidence suggests Hermit was used in a predominantly Kurdish region of Syria, the mobile security company said.
Analysis of Hermit showed that it can be employed to gain control of smartphones, recording audio, redirecting calls, and collecting data such as contacts, messages, photos and location, Lookout researchers said.
Google and Lookout noted the spyware spreads by getting people to click on links in messages sent to targets.
"In some cases, we believe the actors worked with the target's ISP (internet service provider) to disable the target's mobile data connectivity," Google said.
"Once disabled, the attacker would send a malicious link via SMS asking the target to install an application to recover their data connectivity."
When not masquerading as a mobile internet service provider, the cyber spies would send links pretending to be from phone makers or messaging applications to trick people into clicking, researchers said.
"Hermit tricks users by serving up the legitimate webpages of the brands it impersonates as it kickstarts malicious activities in the background," Lookout researchers said.
Google said it has warned Android users targeted by the spyware and ramped up software defenses. Apple told AFP it has taken steps to protect iPhone users.
Google's threat team is tracking more than 30 companies that sell surveillance capabilities to governments, according to the Alphabet-owned tech titan.
"The commercial spyware industry is thriving and growing at a significant rate," Google said.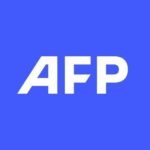 With 2,400 staff representing 100 different nationalities, AFP covers the world as a leading global news agency. AFP provides fast, comprehensive and verified coverage of the issues affecting our daily lives.
US orders all Juul vaping products off the market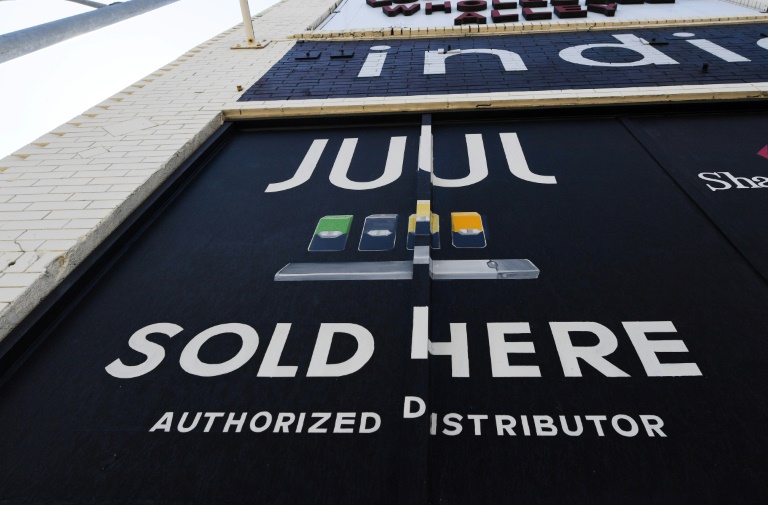 The US Food and Drug Administration on Thursday said it was ordering all products produced by Juul Labs off the market after finding the vaping giant had failed to address certain safety concerns.
The decision, which Juul said it would appeal, clears the way for rival brands to increase their share of the market it once dominated.
It is also a blow for tobacco giant Altria, maker of Marlboro cigarettes, which acquired a 35 stake in Juul in 2018 to diversify its business strategy in the face of falling smoking rates.
"Today's action is further progress on the FDA's commitment to ensuring that all e-cigarette and electronic nicotine delivery system products currently being marketed to consumers meet our public health standards," said FDA Commissioner Robert Califf in a statement. 
Products affected include the Juul device and its pods, which currently come in the flavors Virginia tobacco and in menthol, at nicotine concentrations of five and three percent.
After completing a two-year review of the company's marketing application, the FDA found the data presented "lacked sufficient evidence regarding the toxicological profile of the products," it said.
"In particular, some of the company's study findings raised concerns due to insufficient and conflicting data – including regarding genotoxicity and potentially harmful chemicals leaching from the company's proprietary e-liquid pods," it added.
Juul said in a statement that it "respectfully" disagrees with the FDA's findings and that its products met the statutory standard of being "appropriate for the protection of the public health."
"We intend to seek a stay and are exploring all of our options under the FDA's regulations and the law, including appealing the decision and engaging with our regulator," Juul's chief regulatory officer Joe Murillo said.
Juul was blamed for a surge in youth vaping over its marketing of fruit and candy flavored e-cigarettes, which it stopped selling in 2019.
In January 2020, the FDA said sale of e-cigarettes in flavors other than tobacco or menthol would be illegal unless specifically authorized by the government.
– Ban is 'uncertain' –
The agency has approved some e-cigarette products from other makers such as Reynolds American, the current market leader, NJOY and Logic Technology Development.
Juul has argued that vaping products can provide a solution to the harmful health impacts from conventional cigarettes.
Juul's products "exist only to transition adult smokers away from combustible cigarettes," Chief Executive KC Crosthwaite said on the company's website, adding that the company is "working hard" to rebuild its reputation following an "erosion of trust over the past few years."
The impact of the FDA's decision is "far from certain" given the likelihood of an appeal, Goldman Sachs said in an analysis issued before the announcement. "There are already several precedents for reversal" of such orders, it noted.
Juul currently holds around 36 percent share of the US vaping market, a substantial reduction on the roughly 70 percent it held before the FDA's actions on flavored e-cigarettes, the Goldman Sachs note said.
On Tuesday, President Joe Biden's administration announced it would develop a new policy requiring cigarette producers to reduce nicotine to non-addictive levels, a move that, if successful could upend the tobacco industry.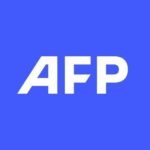 With 2,400 staff representing 100 different nationalities, AFP covers the world as a leading global news agency. AFP provides fast, comprehensive and verified coverage of the issues affecting our daily lives.
Fed chief says pandemic aid not primary driver of US inflation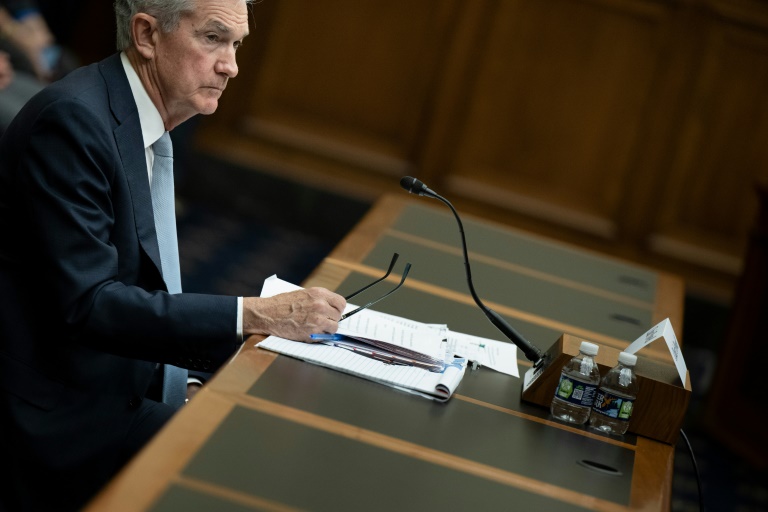 Federal Reserve Chair Jerome Powell on Thursday downplayed the idea that government pandemic aid was the key factor fueling US inflation, instead blaming a confluence of global issues including the war in Ukraine.
While stimulus spending was a factor, "a great deal of the price increases that you saw were a matter of supply being unable to meet demand" and "when demand hits fixed supply, what happens is prices go up," Powell told lawmakers.
US inflation has surged to a 40-year high, picking up speed in recent months as the fallout from Russia's invasion of Ukraine has sent fuel and food prices soaring, with gas at more than $5 a gallon for the first time — putting strain on American families.
Opposition Republicans have blamed President Joe Biden's $1.9 trillion American Rescue Plan approved last year for the blistering price increases.
But Powell, who was testifying Thursday before a House committee, and others have noted that inflation is a global issue.
Democratic lawmaker Gregory Meeks noted that price hikes were caused mostly by "the supply chain, the China shutdown — the complete shutdown, zero Covid policy, Russia's war in Ukraine, Covid."
"Isn't it just a massive storm of everything, is what contributes to inflation and causes it all over the world?" Meeks asked.
"Pretty much. That's a pretty good description," Powell said in the second day of his semi-annual testimony to Congress.
And, some of those factors are "out of our control — for example, the price of oil and most of the price of food."
– 'Unconditional' battle on inflation –
The Fed for months said price pressures were expected to be transitory, but Powell admitted that in hindsight, the Fed underestimated rising inflation.
The US central bank last week announced the sharpest interest rate increase in nearly 30 years and promised additional similar moves as part of its aggressive push to douse the inflation fires.
The moves have raised concerns the Fed could trigger a recession in the world's largest economy. 
Powell said the commitment to bringing inflation back down to two percent from 8.6 percent in May is "unconditional" but he cautioned that the Fed does not have "precision tools" and acknowledged there is a risk of a downturn.
Avoiding that "has become significantly more challenging with the events of the past few months, particularly the war," he said.
But even if unemployment moves above the current historic low of 3.6 percent, even a jobless rate of 4.3 percent "is still a very strong labor market." he noted.
And the United States, unlike some other countries, has "a very strong economy" and Fed policymakers "have tools to deal with demand," Powell said.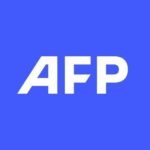 With 2,400 staff representing 100 different nationalities, AFP covers the world as a leading global news agency. AFP provides fast, comprehensive and verified coverage of the issues affecting our daily lives.
Biden summons Big Oil to meet on gas prices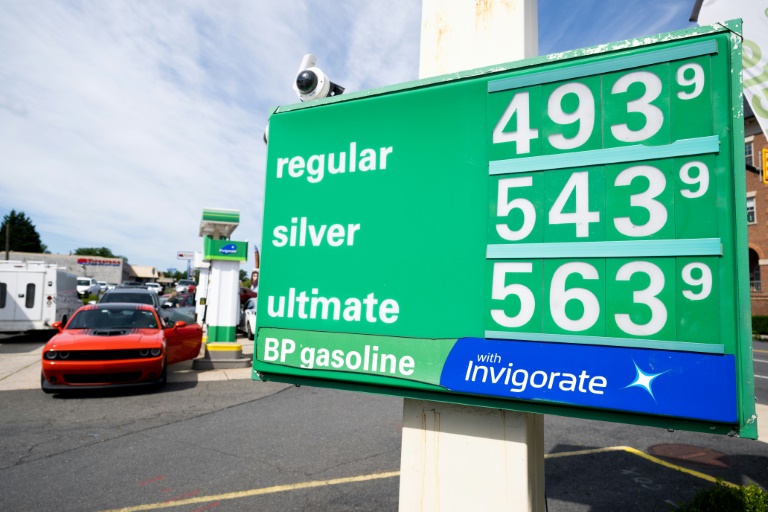 The Biden administration has called oil giants to Washington Thursday to discuss what can be done to address runaway gasoline prices that are tanking the president's approval rating.
Biden has blasted the industry over skyrocketing profits and its reticence to boost capital spending, throwing recent barbs at giants like ExxonMobil and Chevron.
Energy Secretary Jennifer Granholm promised a more conciliatory tack on Wednesday. 
"We're going in in good faith" Granholm told a White House briefing. "We're going into this to have an earnest conversation with them.
But the oil industry signaled its own wariness towards Biden, who campaigned on the need for low-carbon solutions and canceled the Keystone Pipeline in his first day in office.
Alluding to Biden's upcoming trip to Saudi Arabia, the American Petroleum Institute and other groups wrote to Biden early Thursday to "invite" the US president to tour domestic sites such as the Marcellus Shale in Pennsylvania. 
"American-made energy solutions are beneath our feet, and we urge you to reconsider the immense potential of US oil and natural gas resources –- that are the envy of the world –- to benefit American families, the US economy and our national security," the groups said in a letter Thursday. 
– Will use 'all' tools –
Gasoline prices currently stand at $4.94 a gallon, a bit below all-time highs, but up more than 60 percent from the year-ago level and a key factor in the "intense financial pain the American people and their families are bearing," Biden said in June 14 letters to oil giants. 
The surge follows Russia's invasion of Ukraine, which exacerbated an already-tight energy supply situation, sending crude oil prices sharply higher. 
The rise in prices also reflects the diminished state of refining capacity after the industry mothballed some plants during Covid-19 lockdowns, and did not reopen the facilities amid uncertain long-term growth prospects with the buildup of electric vehicles.  
Biden's policy thus far has centered on a huge increase in crude oil from the Strategic Petroleum Reserve. 
On Wednesday, the US president proposed a temporary fuel tax break, a measure that received a lukewarm reception on Capitol Hill.
"I am prepared to use all tools at my disposal … to address barriers to providing Americans affordable, secure energy supply," Biden said in the June 14 letter that called on ExxonMobil, Chevron and other industry players to "provide concrete, near-term solutions that address the crisis."
In response, Chevron Chief Executive Mike Wirth pledged to work with the administration, but faulted Biden comments that "at times vilify" the industry — drawing a Biden quip that Wirth was being "mildly sensitive."
Energy specialist Andrew Lebow is among those skeptical that the meeting will amount to much.
"I don't think there will be anything substantive coming out of this meeting," said Lebow of the consultancy, Commodity Research Group.
"There is very little refiners can do at this point," he said. "If they could produce more, certainly they would be given that the margins are incredible."
– Short-term solutions? –
On Wednesday, Granholm acknowledged that building new refineries could not be done overnight, but said the administration wanted answers about plants that had been taken off line.
She also saw an opportunity in conferencing on supply chain issues, questioning if there was help that could be provided on a bottleneck.
Kevin Book, head of research at Clearview Energy Partners, said there were areas where government could provide aid, such as facilitating procurement of truck drivers and sand for fracking. Adopting a broadly constructive tone on regulation could also boost investment, he said.
"I think today's meeting itself is unlikely to produce concrete results, but the tone of the meeting could materially impact the process of which it is part," Book told AFP in an email.
"If today ends acrimoniously, the standoff could worsen, and the administration may see more political utility in rhetorical enmity than uncomfortable real-life partnership."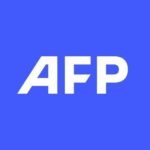 With 2,400 staff representing 100 different nationalities, AFP covers the world as a leading global news agency. AFP provides fast, comprehensive and verified coverage of the issues affecting our daily lives.