Apple faces £750 mn lawsuit over iPhone software update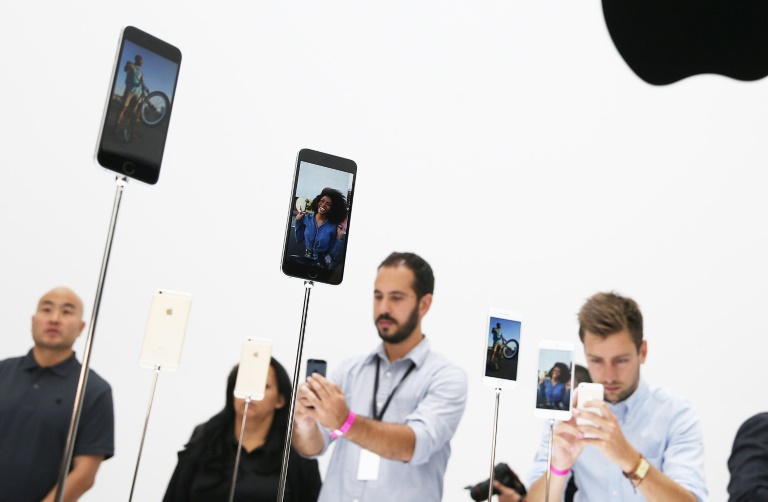 Apple is facing a £750 million (878 million euros, $918 million) lawsuit in Britain after a consumer rights champion on Thursday filed a claim accusing the US tech giant of secretly slowing down older iPhone models.  
Justin Gutmann says Apple "throttled" the performance of older iPhone handsets after users installed upgrades that they were told would improve the performance of their device.
He claims Apple never told users that the update could slow their device and that the tool was introduced to mask the inability of older iPhone batteries to cope with the demands of newer operating systems. 
Apple said in a statement that "we have never — and would never — do anything to intentionally shorten the life of any Apple product, or degrade the user experience to drive customer upgrades. 
"Our goal has always been to create products that our customers love, and making iPhones last as long as possible is an important part of that," it added.
Gutmann's claim with the Competition Appeal Tribunal seeks damages for 25 million iPhone users to the tune of £768 million.
The complaint revolves around a power management tool included in a 2017 software update, which slowed down older iPhone models and prevented abrupt shutdowns as they struggled with the overhead of a new operating system.
Gutmann says Apple never told users that the update could slow a user's device and claims the tool was introduced to prevent costly repairs or recalls. 
"Instead of doing the honourable and legal thing by their customers and offering a free replacement, repair service or compensation, Apple instead misled people by concealing a tool in software updates that slowed their devices by up to 58 percent," said Gutmann.
"I'm launching this case so that millions of iPhone users across the UK will receive redress for the harm suffered by Apple's actions".
Apple apologised at the time and said it would replace batteries at cut price and would allow users to turn off the power management tool manually.
It has faced legal action in several countries over the issue and agreed to pay up to $500 million to owners of older models in the United States in 2020. 
French authorities fined the group 25 million euros in the same year for failing to warn that updates could slow down older models.
The claim seeks compensation for owners of the iPhone 6, 6 Plus, 6S, 6S Plus, SE, 7, 7 Plus, 8, 8 Plus and iPhone X models.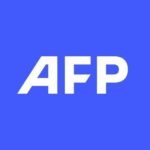 With 2,400 staff representing 100 different nationalities, AFP covers the world as a leading global news agency. AFP provides fast, comprehensive and verified coverage of the issues affecting our daily lives.
Binance backs Musk stance over free speech on Twitter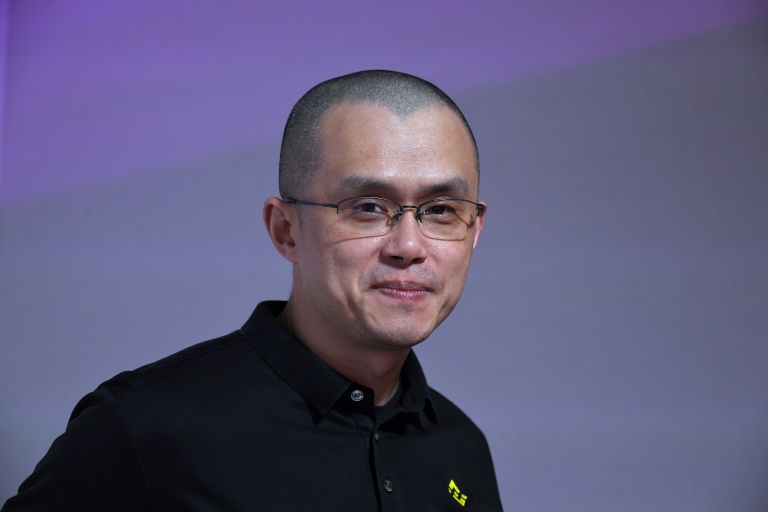 The boss of cryptocurrency exchange Binance told AFP on Thursday that he had pledged $500 million to fund Elon Musk's takeover of Twitter to support free speech. 
Changpeng Zhao, who goes by CZ, said he used Twitter more than he used his own trading platform and was keen to support it.
"Twitter is probably the most important free speech platform in the world," he told AFP at the VivaTech trade show in Paris.
In April, Tesla boss Musk formulated a plan to buy Twitter for $44 billion, saying he wanted to promote free speech on the platform. 
In particular, he said he was ready to reinstate former US president Donald Trump, who was expelled from the network for inciting his supporters before the Capitol riots in Washington on January 6 last year.
At the beginning of May, Musk said he had raised more than $7 billion to finance the deal from investors including Oracle founder Larry Ellison, Sequoia Capital and Binance. 
But Musk has since cast doubt on his ambitions, threatening to withdraw his offer if he does not get reliable data on the number of fake accounts in circulation on Twitter.
Zhao, who has 6.4 million followers on Twitter, said he would stand behind Musk's decision, whichever way he goes.
"He's taking the lead, we're following," he said.
"If Elon commits to it, we're committed. If Elon calls it off, then most likely we're off."
Musk is due to meet Twitter employees on Thursday for a question and answer session, the first since his takeover bid. 
Sometimes described as the "Elon Musk of cryptocurrencies", Zhao said the comparison was too flattering. 
"Elon is a much stronger entrepreneur. Also, he is a genius," said the Binance boss, who said he exchanged with the Tesla boss via the Signal app but has not yet met him in person.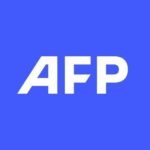 With 2,400 staff representing 100 different nationalities, AFP covers the world as a leading global news agency. AFP provides fast, comprehensive and verified coverage of the issues affecting our daily lives.
Qatar Airways posts record $1.54 bn profit despite pandemic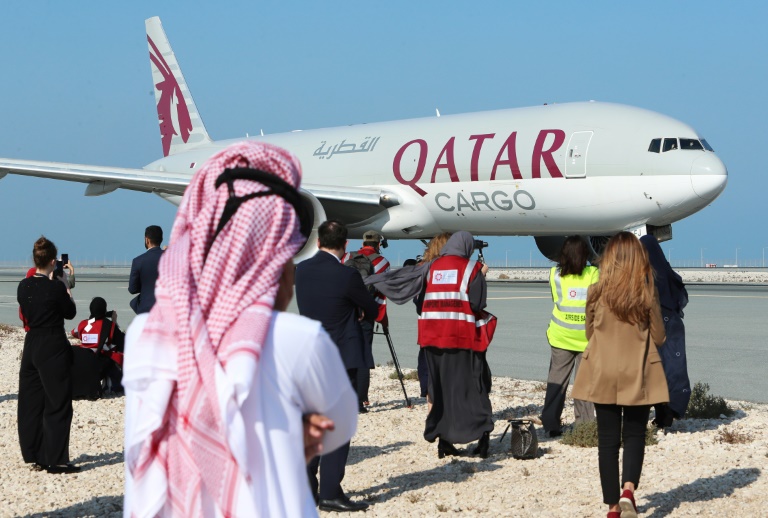 Qatar Airways on Thursday posted a record net profit of $1.54 billion for the 2021-2022 financial year, a result it attributed to a "successful strategy" during the coronavirus pandemic.
The state-owned airline said the profit result was "200 percent above its highest annual historical profit" and achieved on the back of $14.4 billion in overall income.
It said that the revenue figure was "a remarkable two percent higher than the full financial year pre-Covid" in 2019-2020.
Gas-rich Qatar is among several governments that stepped in to support their national carriers through the coronavirus shutdown, which pummelled global travel and the aviation industry.
Qatar Airways, the Middle East's second biggest airline after Emirates, had reported in September last year an overall loss of $4.1 billion in the 2020-2021 financial year.
The flag carrier said at the time that it had received $3 billion in state aid to weather the coronavirus travel downturn and to offset the losses blamed on the cost of grounding aircraft.
Its chief executive, Akbar Al Baker, praised the "strength, resilience, and commitment" of Qatar Airways Group in the past year.
"In the most difficult period ever in the global airline industry, the airline credits its positive results to its agility and successful strategy," the airline said in a statement.
Qatar Airways said it "continued to focus on customer needs and evolving market opportunities, as well as efficiency and the commitment of its worldwide employees".
"This profit is not only a record for Qatar Airways Group, but also a record among all other airlines that have published financial results for this financial year worldwide," the airline said.
– New routes –
The Qatari airline said it carried 18.5 million passengers in 2021-2022, an increase of 218 percent over the previous 12-month period.
It said its cargo division remained the "leading player in the world", with growth of 25 percent in revenues and an identical figure for cargo capacity.
"Against the backdrop of the pandemic disruption, Qatar Airways Cargo transported more than three million tonnes of air freight and securing eight percent share in the global market," it said.
The airline said it had also "transported more than 600 million doses of Covid-19 vaccines over the course of the pandemic to date".
"Despite the challenges of Covid-19, the national carrier of the State of Qatar grew to more than 140 destinations" in 2021-2022, the airline added.
New routes were opened to destinations across Africa, Asia, Europe and the Middle East, including Abidjan in the Ivory Coast, and Almaty, Kazakhstan.
The carrier has maintained "strong performance and growing profitability," Al Baker said.
"We have pursued every business opportunity and left no stone unturned as we aimed to meet our targets," he said.
"Whilst our competitors grounded their aircraft and closed their routes, we adapted our entire commercial operation to respond to ever-evolving travel restrictions and never stopped flying, operating a network our passengers and customers could rely on," he said.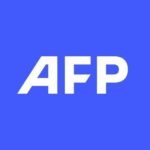 With 2,400 staff representing 100 different nationalities, AFP covers the world as a leading global news agency. AFP provides fast, comprehensive and verified coverage of the issues affecting our daily lives.
BoE unveils fifth rate hike in row as inflation soars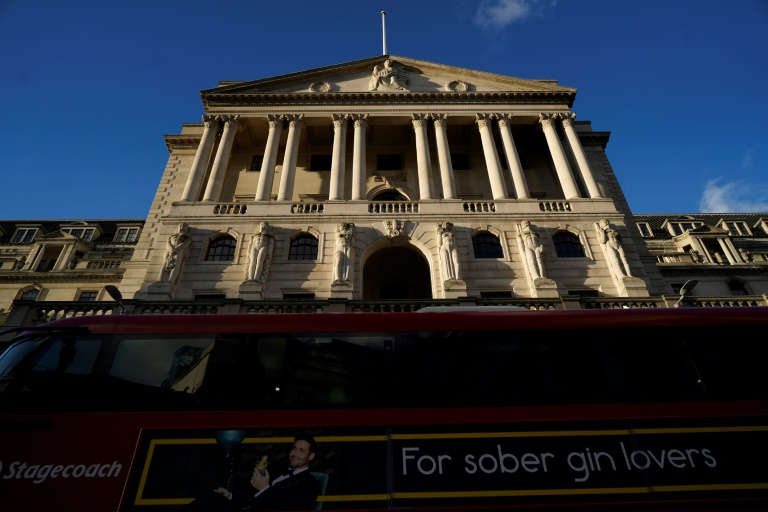 The Bank of England on Thursday hiked its main interest rate for a fifth straight time, as it forecast British inflation to soar further this year to above 11 percent.
BoE policymakers agreed at a regular meeting to increase the cost of borrowing by a quarter-point to 1.25 percent, the highest level since the global financial crisis in 2009.
The pound slumped one percent against the dollar following the announcement, one day after the Federal Reserve hiked US interest rates far more aggressively to fight runaway consumer prices in the world's biggest economy.
The BoE's latest rise was in response to "continuing signs of robust cost and price pressures… and the risk that those pressures become more persistent", said minutes of the UK meeting.
A minority of BoE policymakers had voted for an increase to 1.5 percent.
The Bank of England is avoiding "shock and awe tactics being employed across the Atlantic", said Laith Khalaf, head of investment analysis at AJ Bell.
"Despite the UK starting to tighten monetary policy first, interest rates are now higher in the US."
The US Federal Reserve on Wednesday announced the most aggressive interest rate increase in nearly 30 years — and said it is prepared to do so again next month in an all-out battle to drive down surging consumer prices.
The Fed's rate hike of 0.75 percentage points comes after US inflation rocketed to 8.6 percent in May, the highest level in more than four decades.
In the UK, inflation stands at nine percent, the highest level in 40 years.
Prices are soaring worldwide as economies reopen from pandemic lockdowns and in the wake of the Ukraine war that is pushing already high energy costs even higher.
– Growth impact –
British economic output declined for a second month in a row in April, weighed down by rocketing prices that are causing a cost-of-living crisis for millions of Britons, while increasing the risk of a UK recession this year.
Data this week also revealed the first rise in the UK unemployment rate since the end of 2020 — although at 3.8 percent it remains at a near 50-year low point amid record-high job vacancies.
At the same time, the value of average UK wages is falling at the fastest pace in more than a decade.
Fearing fallout from surging inflation, the BoE began to raise its key interest rate in December, from a record-low level of 0.1 percent.
Almost two years earlier, as the Covid-19 pandemic began to take hold, the BoE slashed the rate to just above zero and decided to pump massive sums of new cash into the economy.
In the neighbouring eurozone, the European Central Bank is next month set to raise interest rates for the first time in more than a decade.
Switzerland's central bank hiked its rate Thursday for the first time in 15 years.
burs-bcp/rfj/lth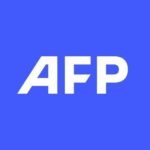 With 2,400 staff representing 100 different nationalities, AFP covers the world as a leading global news agency. AFP provides fast, comprehensive and verified coverage of the issues affecting our daily lives.