As Ukraine fallout worsens, G7 seeks to woo fence-sitters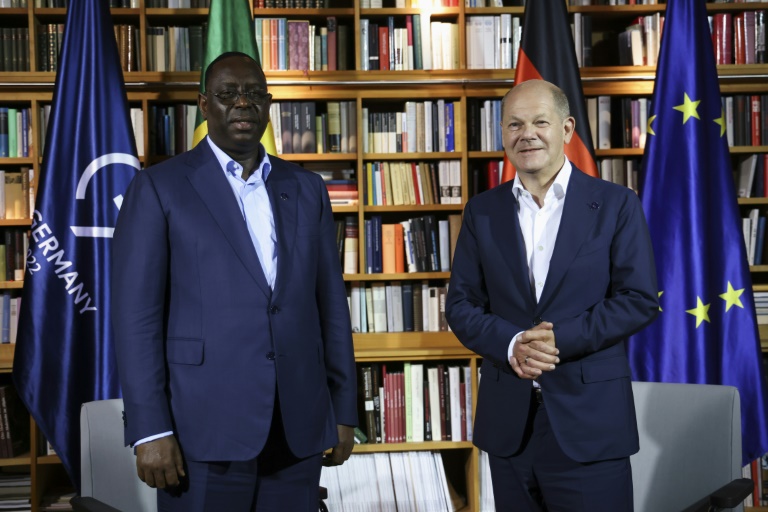 Five emerging powers have become the object of the G7 industrialised powers' charm offensive, as the club of rich nations seeks broader support in their backing for Kyiv.
German Chancellor Olaf Scholz, who is hosting the G7 summit of advanced economies in the Bavarian Alps, said the invitation to Argentina, India, Indonesia, Senegal and South Africa signalled that the community of democracies is not limited to the West or to countries in the northern hemisphere.
"The democracies of the future are to be found in Asia and Africa," said the German leader.
On the eve of the guest nations joining the summit, the G7 rolled out a $600-billion global infrastructure programme for the developing world.
But belying the invitation and the altruistic programme are fears that a blowback over the West's support for Ukraine is building around the globe.
Western allies are battling to counter the rhetoric fanned by Moscow that it is the sanctions against Russia rather than Vladimir Putin's invasion of Ukraine that are causing the multitude of crises rocking the world.
"Russia is responsible for this dramatic crisis, not international sanctions," German Foreign Minister Annalena Baerbock insisted at a recent international food security conference.
"We know about indirect negative sanctions effects and we acknowledge them. However, they are much smaller than the brutal actions of Russia, which uses hunger as a weapon," she said.
– Sceptical –
Three of the five guest countries — India, Senegal and South Africa — failed to condemn Russia over its assault of Ukraine, although Argentina and Indonesia did.
All five have been hit hard by the economic fallout from the war.
Thorsten Brenner, director of the Global Public Policy Institute, noted that "a crucial task" facing the G7 "is convincing many non-Western countries who are sceptical of sanctions that the West is mindful of their concern about rising energy prices when designing sanctions".
The emerging powers have underlined the hunger crisis threatening their countries as Russia's blockade of Ukrainian grain exports sends wheat prices soaring.
But other essentials such as sunflower oil and fertilisers essential for planting were also becoming scarcer, as both Ukraine and Russia are large producers.
And a scramble for energy by Western powers seeking to wean themselves off Russian energy has further pushed up power prices — once again hitting the poorest hardest.
Statements by Senegal President Macky Sall following his recent visit to Moscow for talks with Putin over the food crisis alarmed Western officials.
Sall had said he was "reassured" by Putin and had instead called on Ukraine to demine waters around its Odessa port to allow grain exports out.
At the same time, Western allies are seeking to ensure that the developing giants refrain from taking action that could worsen the crisis.
India's decision to halt wheat exports and Indonesia's move to stop palm oil exports have sparked shockwaves in the commodities markets. 
Argentina has also lowered its quota of wheat exports. 
South Africa meanwhile is suffering from the soaring oil prices.
A G7 official said Monday's talks had shown that there was work to be done to convince the emerging giants about their action.
– 'Don't torpedo' –
Putin too is jostling to broaden his backing, trying to hammer home his message that Western sanctions were to blame.
During a summit of Brazil, China, India and South Africa, calling on them to cooperate in the face of "selfish actions" from the West.
Amid fears of a growing gulf between the West and the rest, European leaders were tempering their tone. 
While calls had been made earlier for G20 host nation Indonesia to exclude Putin from this November's summit, European leaders now appear to have distanced themselves from that stance.
A Kremlin advisor said Monday that Putin planned to attend the summit, having received the official invitation. Jakarta has also invited Ukraine's President Volodymyr Zelensky.
Scholz said the group of major developed and developing economies would continue to play a "big role" and cooperation was key.
Germany would therefore "not torpedo" the G20's work, Scholz told ZDF public television.
EU chief Ursula von der Leyen said on Sunday that she did not rule out sitting at the same table with Putin at the G20. 
"It is also important to tell him to his face what we think of him," she said. 
"And we must carefully consider whether we want to paralyse the whole G20," she said, warning that the bloc, which makes up 80 percent of total world economic output, is "too important a platform" to undermine.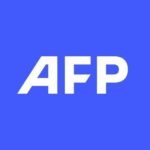 With 2,400 staff representing 100 different nationalities, AFP covers the world as a leading global news agency. AFP provides fast, comprehensive and verified coverage of the issues affecting our daily lives.
US regulators move to block Meta virtual reality app deal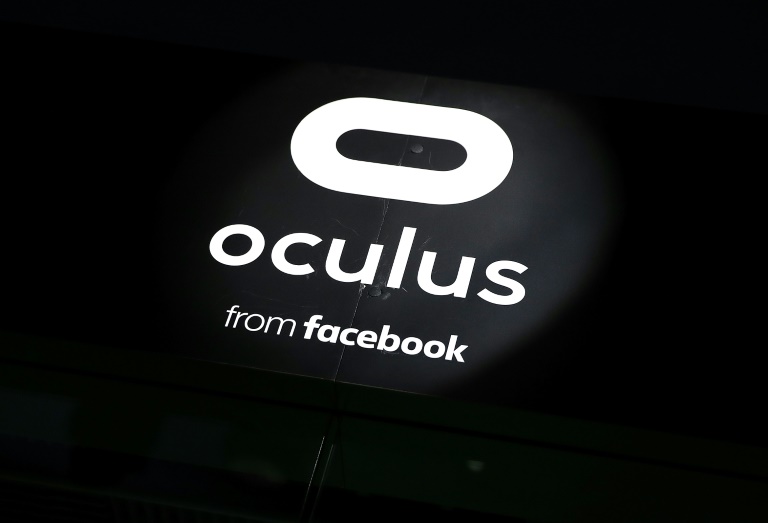 US market regulators on Wednesday went to court to stop Meta from buying virtual reality fitness app maker Within, a potential blow to the tech giant's metaverse ambitions.
In a complaint filed in federal court, the Federal Trade Commission argued that Facebook-parent Meta is trying to illegally expand its virtual reality empire with the buy of Within Unlimited, maker of fitness app "Supernatural."
Meta has made it a focus to build its metaverse vision for the internet's future, betting heavily on the interactive virtual world that the company believes will keep it relevant.
"Instead of competing on the merits, Meta is trying to buy its way to the top," FTC competition bureau deputy director John Newman said in a release.
"This is an illegal acquisition, and we will pursue all appropriate relief."
Meta did not immediately respond to a request for comment.
Meta is already a leading player in the virtual reality market, and its chief Mark Zuckerberg has stressed that the metaverse is key to the company's future.
The Silicon Valley titan years back bought virtual reality gear maker Oculus and studios devoted to apps for use in digital realms.
Meta purchases have included a popular "Beat Saber" game in which players slash at oncoming virtual blocks in time to music.
The FTC said that the suit seeks specifically to block Meta and Zuckerberg from getting their hands on Within Unlimited.
The Supernatural app made buy independent studio Within lets users work out in routines set to music by popular artists such as Lady Gaga, Katy Perry, and Coldplay in realistic, virtual locales such as the Galapagos Islands, the FTC said.
The complaint quoted Within's as calling fitness apps "the killer use case for VR."
"Meta is a potential entrant in the virtual reality dedicated fitness app market with the required resources and a reasonable probability of building its own virtual reality app to compete in the space," the FTC said in the complaint.
"But instead of entering, it chose to try buying Supernatural."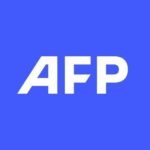 With 2,400 staff representing 100 different nationalities, AFP covers the world as a leading global news agency. AFP provides fast, comprehensive and verified coverage of the issues affecting our daily lives.
Microsoft earnings fall short as computer sales sag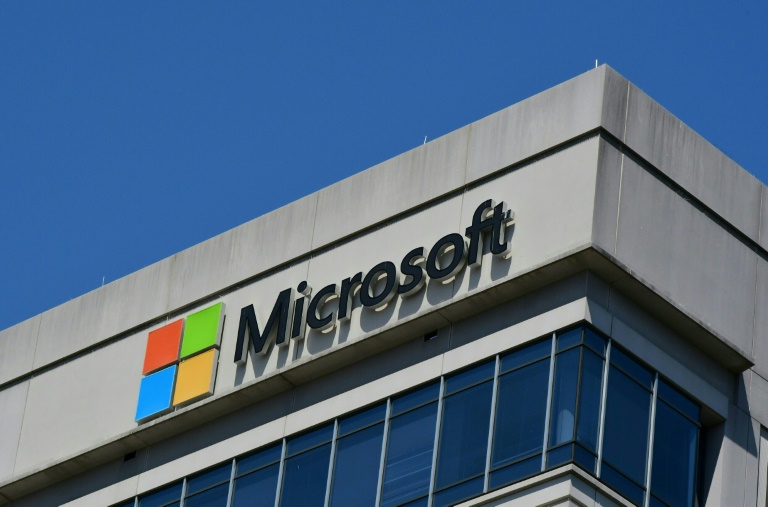 Microsoft on Tuesday said that its earnings in the recently ended quarter fell shy of expectations as personal computer sales suffered from production holdups in China and sagging demand.
The US technology giant reported profit of $16.7 billion on revenue of $51.9 billion, topping the same quarter a year earlier but missing market forecasts.
"While the headline slight miss will cause agita on (Wall) Street with a knee jerk reaction, this is largely foreign exchange and China shutdown driven (PC driven)," Wedbush analyst Dan Ives said in a note to investors.
"The core DNA of the Microsoft growth story is cloud and core Azure growth which was healthy this quarter and appears to have momentum into 2023 despite economic headwinds."
Microsoft shares were up some 4 percent in after-market trades that followed release of the earnings figures.
"In a dynamic environment we saw strong demand, took share, and increased customer commitment to our cloud platform," said Microsoft chief financial officer Amy Hood.
Microsoft said that the strong US dollar made its offerings more costly in foreign markets, hurting sales.
Shutdowns at computer production facilities in China in May, and a deteriorating market for personal computers, cost Microsoft some $300 million in revenue it would have made from Windows operating systems bought to power the machines, the earnings report indicated.
The personal computer market had been in steady decline prior to the pandemic, as people turned to smartphones or tablets.
A massive shift to shopping, working, socializing and playing from home reignited demand for desktop computing power, but it remains to be seen whether that appetite will remain post-pandemic.
Ad revenue at Microsoft's online news, search, and career social network LinkedIn suffered due to companies cutting marketing budgets due to broad economic woes, the company said.
The tech veteran based in the US state of Washington also logged $126 million in operating expenses related to scaling back its operations in Russia because of that country's invasion of Ukraine.
Microsoft saw consumers spend less on Xbox videogame content in the quarter compared to the same period a year earlier, in a possible sign that many are out playing in the real world more as pandemic restrictions ease.
However, Microsoft's cloud, business and productivity offerings continued to thrive.
"We see real opportunity to help every customer in every industry use digital technology to overcome today's challenges and emerge stronger," said Microsoft chief executive Satya Nadella.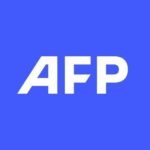 With 2,400 staff representing 100 different nationalities, AFP covers the world as a leading global news agency. AFP provides fast, comprehensive and verified coverage of the issues affecting our daily lives.
Boeing sees progress on 787 but warns on supply chain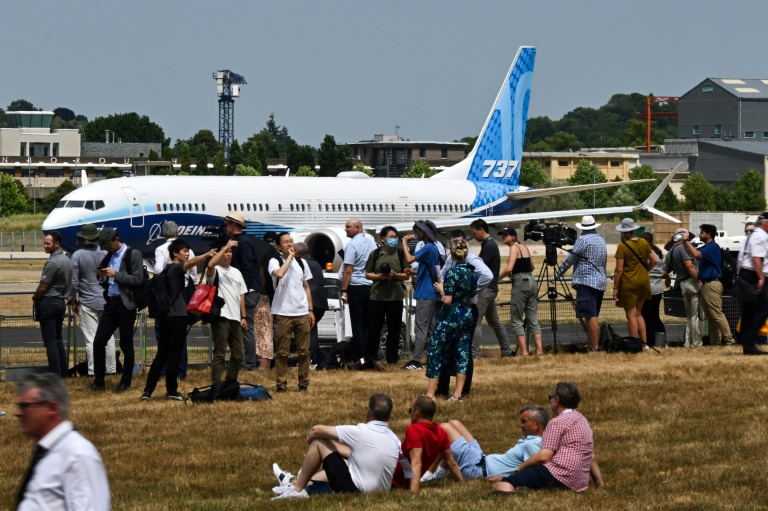 Boeing said Wednesday it is close to receiving regulatory approval to resume 787 jet deliveries, a move that could help reverse lackluster profits, but warned that its production ramp-up for the 737 MAX would be slowed by supply chain problems.
The US aviation giant's two most popular commercial planes figured prominently in its mixed quarterly earnings report, with the lack of revenue from the 787 Dreamliner again a big drag.
Shares gyrated following the announcement.
A resumption of 787 deliveries will restore a key source of revenue, but a more protracted 737 MAX ramp-up suggests Boeing won't deliver as many of those planes as quickly as had been expected.
"A lot of things good happened over the quarter," said Chief Executive Dave Calhoun, who described the company as "on the verge" of garnering approval from US air safety officials on the 787, though he declined to give a precise target date.
Calhoun reported no sign of overall slowdown in the sector, telling analysts that "this general recession thing so far hasn't impacted our aviation industry."
"Will it at some moment? Maybe," he said, while noting that air travel appears to have been "prioritized fundamentally to a higher slot" by consumers tired of pandemic restrictions.
– Engine trouble –
Calhoun however warned that the company had no timetable for lifting production of the MAX to 38 per month from the current level of 31, calling "limited" engine capacity a "constraint" on the company's outlook.
"Some investment has to get made and capacity has to expand for the engine suppliers to keep up with what I believe will be continued robust demand," Calhoun said.
Boeing Chief Financial Officer Brian West told analysts to expect MAX deliveries in the "low 400s" in 2022 after previously estimating around 500.
For the quarter ending June 30, Boeing reported a 67 percent plunge in quarterly profits to $193 million, as revenues declined 1.9 percent to $16.7 billion.
The company missed analyst estimates for revenues and earnings-per-share, but stock prices initially rose after the report, as Boeing confirmed it still expects to have positive cash flow in 2022.
On the 787, the company has been working with the Federal Aviation Administration to address a series of manufacturing issues uncovered in 2020 and since.
Boeing took a $3.5 billion charge for additional rework costs on the 787 in the fourth quarter of 2021. It said in April it also expects another $2 billion in "abnormal costs" for the 787.
At the end of June, Boeing had 120 Dreamliner planes in inventory and was producing the jet "at very low rates," the company said in a filing.
On Wednesday, the company said it was working with US air safety officials on "final actions" to resume 787 deliveries.
– China haze –
The enhanced regulatory scrutiny of the 787 and other Boeing planes comes on the heels of a pair of crashes in 2018 and 2019 on the 737 MAX, which led to a lengthy global grounding of the plane.
But the MAX has since returned to service, enabling Boeing to resume deliveries and announce significant new orders, including at the Farnborough Airshow earlier this month.
But Boeing still has 290 MAX planes in inventory. A key wild card remains when deliveries will resume in China, where the MAX has still not returned to service.
"While we expect 737 MAX deliveries to our customers in China to resume in 2022, subject to final regulatory approvals, risk remains around the timing and rate of those deliveries," Boeing said in a securities filing Wednesday.
Despite the latest Farnborough orders, Boeing's backlog of orders in the pipeline lags that of archrival Airbus, but Calhoun told CNBC Wednesday he is not worried about the difference.
"We don't need to close that gap," Calhoun said, adding that the aviation industry is "supply constrained for as far as I can see."
Boeing's job is "to deliver against our backlog," he said. "My job is to make sure I've got a big enough backlog to continue to increase my rate, stay stable in production and satisfy our customers every step of the way."
By early afternoon, shares were flat at $155.87.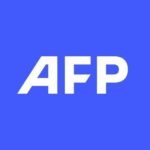 With 2,400 staff representing 100 different nationalities, AFP covers the world as a leading global news agency. AFP provides fast, comprehensive and verified coverage of the issues affecting our daily lives.