Asian markets mixed as rate hike woes offset China tech hopes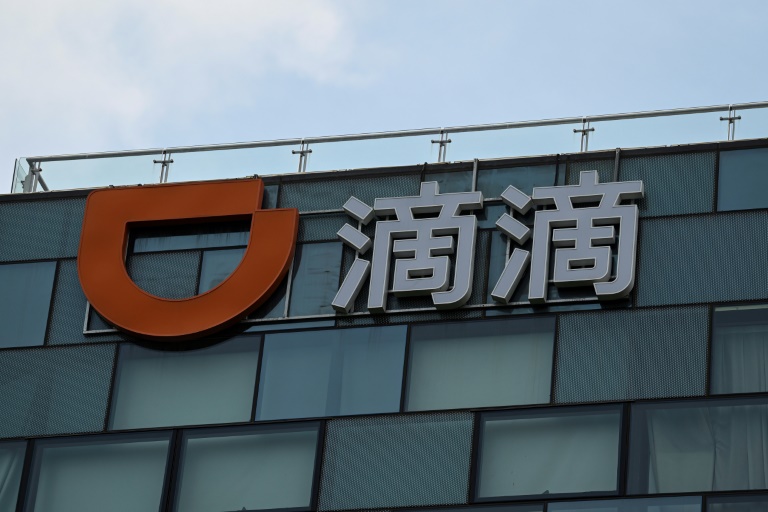 Asian markets struggled Tuesday on long-running worries over surging inflation and rising interest rates, which overshadowed hopes that China would ease off its regulatory drive against the country's beleaguered tech giants.
A spike in US Treasury yields took the wind out of the sales for Wall Street, with focus now on the release of inflation data from the United States and China at the end of the week.
Analysts are tipping the Federal Reserve to lift borrowing costs by half a point at its next three meetings as officials try to get a grip on runaway prices.
But that is causing discomfort on trading floors as investors fret over the impact on economic growth and firms' bottom lines.
"Inflation concerns are not going anywhere fast," Fiona Cincotta, at City Index, said. "Rising crude oil prices and a strong labour report have lifted bets that the Fed may need to act aggressively to rein in inflation."
And SPI Asset Management's Stephen Innes added: "Investors are hyper-focused on inflation, economic growth, and future Fed policy.
"Most assume the worst and think a financial tsunami will hit the US and global markets thanks to the quorum of US-based bank CEOs that have given the gloomy growth narrative their imprimatur. Anything less than that outcome is going to surprise a lot of folks."
Equity markets were mixed in early trade.
Tokyo rose, helped by a softening of the yen to a two-year low owing to expectations the Bank of Japan will not tighten monetary policy just as US rates climb.
Manila and Jakarta also edged up but there were losses in Sydney, Seoul, Singapore, Wellington and Taipei.
Hong Kong dipped and Shanghai was flat, even as heavyweights Alibaba and JD.com led gains among tech firms following a report that China was close to ending a painful crackdown on ride-hailing app Didi Global and restore its main apps this week. Didi's US-listed notes soared more than 20 percent.
The Wall Street Journal added that probes into two other firms — Full Truck Alliance and recruitment platform Kanzhun — fanning optimism for the sector's outlook after a long period of hefty selling pressure.
"This was seen as a signal that the regulatory crackdown on Chinese tech firms was starting to end… as China focuses on stabilising the economy following Covid restrictions," said National Australia Bank's Tapas Strickland.
Markets have seen some levelling out in recent weeks as the easing of lockdown measures in China helps to offset some of the worries about higher rates and the impact of the Ukraine war.
But market-watcher Louis Navellier warned there was still plenty more volatility to come.
"If history repeats, we could be down tomorrow, then up on Wednesday, then down on Thursday, and possibly up on Friday," he said in a commentary. "So just get used to these up-down, up-down oscillations because they are going to continue.
"I want to remind investors to not get too excited when the market rallies because it is going to continue to oscillate. There is just too much uncertainty out there."
– Key figures at around 0230 GMT –
Tokyo – Nikkei 225: UP 0.4 percent at 28,031.15 (break)
Hong Kong – Hang Seng Index: DOWN 0.2 percent at 21,609.25
Shanghai – Composite: FLAT at 3,237.14
Brent North Sea crude: UP 0.6 percent at $120.28 per barrel
West Texas Intermediate: UP 0.7 percent at $119.29 per barrel
Euro/dollar: DOWN at $1.0675 from $1.0699 
Pound/dollar: DOWN at $1.2500 from $1.2528
Euro/pound: UP at 85.42 pence from 85.37 pence
Dollar/yen: UP at 132.60 yen from 131.88 yen
New York – Dow: UP 0.1 percent to 32,915.78 (close)
London – FTSE 100: UP 1.0 percent at 7,608.22 (close)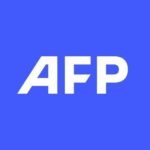 With 2,400 staff representing 100 different nationalities, AFP covers the world as a leading global news agency. AFP provides fast, comprehensive and verified coverage of the issues affecting our daily lives.
Apple unveils message recall, other 'wish list' features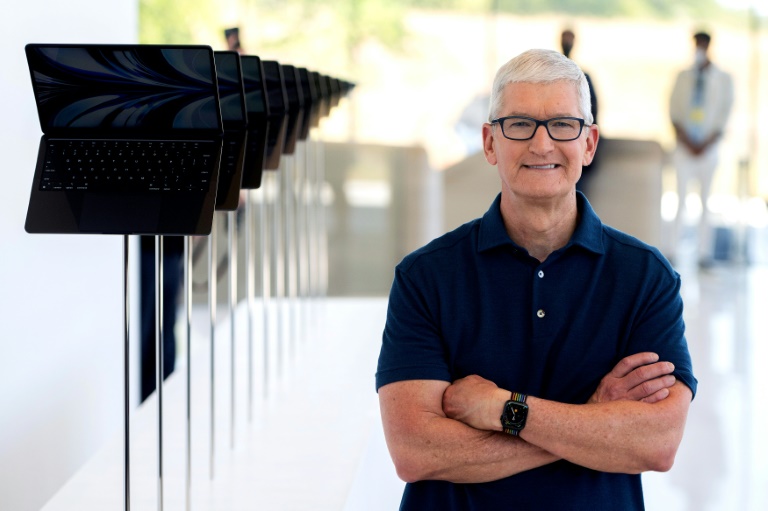 Apple opened Monday its first in-person developers conference since the onset of the pandemic with chips, maps and a way to delete precipitously sent messages, but was mum on any virtual reality offerings.
The tech giant touted new features and capabilities being built into the operating systems running iPhone, Apple Watch and more, along with a speedy new MacBook Air computer driven by a second generation of its custom chip.
Apple chief Tim Cook and his team showed off coming innovations during a keynote presentation at its first developers conference to be held at its campus in the Silicon Valley city of Cupertino — and the first in-person version of the gathering since Covid-19 struck.
"It's so good to see you all," Cook said from a stage set up on a lawn next to Apple's ring-shaped headquarters, as an audience of several thousand developers cheered in the morning sunshine.
No updates, however, were forthcoming on a rumored virtual reality operating system or hardware.
Still, developers will get to meet with Apple engineers during the weeklong conference, and even work in a new building with soundproof rooms to let them discuss ideas without being overheard.
Aside from new MacBook models, the event was a deep dive into coming new generations of operating systems for Apple's line-up of offerings.
Apple will start letting people delete and edit messages after they have been sent as part of the latest update to its operating software, as well as customizable options for the iPhone main screen.
Users of its digital wallet should soon also be able to pay for purchases in installments.
Relying increasingly on custom made chips has enabled Apple to make its devices and software work more seamlessly together, and catch up a bit to features offered by rivals such as Google Maps and even Microsoft Xbox video game platform for Windows-powered computers.
Creative Strategies analyst Carolina Milanesi saw it as Apple filling "users' wish-list," adding capabilities to make its apps, services or hardware the natural option in an increasingly competitive market.
"They are listening to what the users are saying and they're making changes," Milanesi said.
As increased dependence on computers and the internet caused by the pandemic shows no sign of abating, and by better tuning hardware and software for convenience promises to keep people in Apple's money-making ecosystem, the analyst added.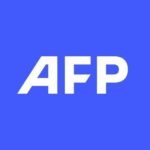 With 2,400 staff representing 100 different nationalities, AFP covers the world as a leading global news agency. AFP provides fast, comprehensive and verified coverage of the issues affecting our daily lives.
Mexico boycott clouds Biden's regional Americas' summit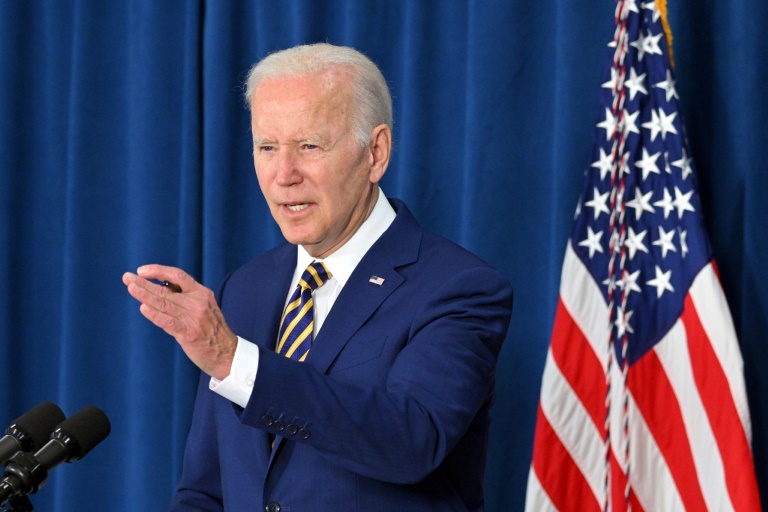 The Summit of the Americas began under a cloud Monday after Mexico's leader said he was snubbing President Joe Biden's invitation because Washington refused to invite Cuba, Nicaragua and Venezuela over human rights abuses and lack of democracy.
The dispute, right as the week-long gathering in Los Angeles was getting underway, highlighted the challenges facing the Biden administration's attempt to solidify US leadership in its own backyard at a time when China is making diplomatic and commercial inroads.
Confirming it was not inviting the three far-left governments, a senior White House official cited "reservations regarding the lack of democratic space and the human rights situations."
In response, Mexican President Andres Manuel Lopez Obrador said he would stay away.
"You cannot have a Summit of the Americas if you do not have all the countries of the Americas attending," Lopez Obrador announced, complaining of US "hegemony" and "lack of respect for nations."
Foreign Minister Marcelo Ebrard will represent Mexico instead, but the leftist populist leader's absence will diminish the impact of a summit where US-Mexico relations are at the heart of major immigration and trade issues.
The senior US official did not directly respond to Lopez Obrador's boycott, saying only that "the United States recognizes and respects the position of allies in support of inclusive dialogue." The official also said non-governmental representatives from Cuba, Nicaragua and Venezuela would be present.
Biden is expected to make announcements at the summit on economic cooperation and fighting Covid-19 and climate change, said Juan Gonzalez, the top White House adviser on Latin America.
The US president, who flies to Los Angeles Wednesday, also hopes to secure an agreement on regional cooperation over migration, a major concern for US voters and an area where Republican opponents see Biden as vulnerable in upcoming midterm elections.
The number of Central Americans and Haitians seeking to enter the United States has been surging as they flee poverty and violence in their homelands.
– 'Unfortunate subplot' –
Despite the dispute with Mexico, the Biden administration has secured the presence of other key regional players.
These include Argentina's left-leaning Alberto Fernandez, whom Biden also invited to Washington, and Brazil's far-right Jair Bolsonaro.
Benjamin Gedan, who heads the Latin America program at the Woodrow Wilson International Center for Scholars, said Lopez Obrador's absence would mark a "significant void" and said Mexico's leader seemed more focused on domestic political gain.
The boycott has been "a really unfortunate subplot in the run-up to the summit because it has drained an enormous amount of US diplomatic energy for a bizarre cause celebre," Gedan said.
He said Biden has crafted a positive agenda, avoiding simply summoning Latin American leaders to lecture them on democracy, corruption and China.
But he said it was unclear whether Biden will bring substantial resources to the table, in contrast to China's lavish infrastructure spending and trade privileges.
"The real barometer for this summit will be whether the United States offers meaningful new market access, lending and foreign assistance to support economic recovery and infrastructure in the region," Gedan said.
"And there I think, inevitably, the United States will disappoint."
– 'Progressively less ambitious' –
The Summit of the Americas is the first held by the United States since the inaugural 1994 meeting in Miami, where then US president Bill Clinton sought the creation of a trade area to cover the whole continent except communist Cuba.
The United States has since soured on free trade, with Biden following the lead of his predecessor Donald Trump, who said such pacts hurt US workers.
Trump championed a hard line on Venezuela and Cuba, and did not attend the last Summit of the Americas, in Peru in 2018. 
Eric Farnsworth, vice president of the Council of the Americas, recently told a congressional hearing that each summit has become "progressively less ambitious" with a shift "from a shared vision for democracy, trade and prosperity to a venue for taking a stand."
Los Angeles, he said, "offers the perfect opportunity for Washington to announce a commitment to regional growth and recovery."
Michael Shifter, a senior fellow at the Inter-American Dialogue, said the drama over summit attendance showed Washington's waning hold over the region.
China has emerged as a leading partner, he said, and Latin American leaders are keenly aware of Biden's political woes including the possibility that Republicans will retake control of Congress in November.
The United States "still has a lot of soft power," Shifter said. "As for political and diplomatic influence, it is diminishing by the day."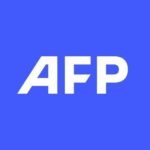 With 2,400 staff representing 100 different nationalities, AFP covers the world as a leading global news agency. AFP provides fast, comprehensive and verified coverage of the issues affecting our daily lives.
Musk accuses Twitter of withholding data, says may withdraw bid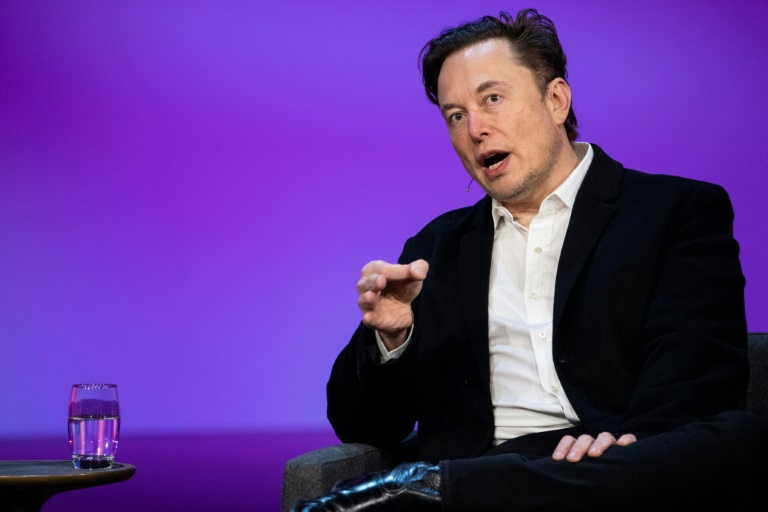 Elon Musk threatened Monday to withdraw his bid to buy Twitter, accusing it of failing to provide data on fake accounts, in the latest twist in the Tesla billionaire's push to acquire the social network.
Twitter has committed "a clear material breach" of its "obligations under the merger agreement and Mr. Musk reserves … his right not to consummate the transaction," according to a document filed with securities regulators.
The filing marks an escalation of Musk's prior statements that have highlighted fake accounts as a threat to his proposed $44 billion deal to take over Twitter.
The mercurial Musk agreed a deal in late April to purchase Twitter.
But the proposed sale has stoked protest from critics who warn his stewardship will embolden hate groups and disinformation campaigns.
US securities regulators have also pressed Musk for an explanation of an apparent delay in reporting his Twitter stock buys.
Musk began making significant noise about fake accounts in mid-May, saying on Twitter he could walk away from the transaction if his concerns were not addressed.
Some observers have seen Musk's questioning of Twitter bots as a means to end the takeover process, or to pressure Twitter into lowering the price.
Musk's latest statement on bots signifies he is "looking to walk away from deal," Wedbush analyst Dan Ives said Monday on Twitter, noting that there is a $1 billion breakup fee in the Twitter-Musk transaction. 
"We continue to believe that Elon is playing hard ball… to gain leverage/options to either reduce his offer price or indeed completely walk away if he gets cold feet," said CFRA Research's Angelo Zino.
"Ultimately, we are finding it increasingly difficult to envision a scenario where this doesn't get settled in the courts."
– Back and forth –
Musk has said that the real number of bots may be four times higher than Twitter estimates.
Bots can be used on social media to spread false news or create a distorted impression of how widely information is being consumed and shared.
Twitter chief executive Parag Agrawal has said that fewer than five percent of accounts active on any given day at Twitter are bots, but that analysis cannot be replicated externally due to the need to keep user data private.
But Musk has been dismissive of Twitter's responses and reiterated that stance in Monday's filing.
Musk's attorney, Mike Ringler, said Twitter had failed to respond to Musk's valid inquiry about fake accounts, according to the filing.
"Mr. Musk has made it clear that he does not believe the company's lax testing methodologies are adequate so he must conduct his own analysis," Ringler said in the letter. "The data he has requested is necessary to do so."
To execute the deal, Musk "must have a complete and accurate understanding of the very core of Twitter's business model — its active user base," said the filing. 
"Mr. Musk believes Twitter is transparently refusing to comply with its obligations under the merger agreement, which is causing further suspicion that the company is withholding the requested data due to concern for what Mr. Musk's own analysis of that data will uncover."
Shares of Twitter fell 2.9 percent to $38.99 in late-morning trading.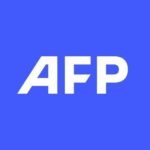 With 2,400 staff representing 100 different nationalities, AFP covers the world as a leading global news agency. AFP provides fast, comprehensive and verified coverage of the issues affecting our daily lives.