Asian markets track global sell-off on inflation, rate fears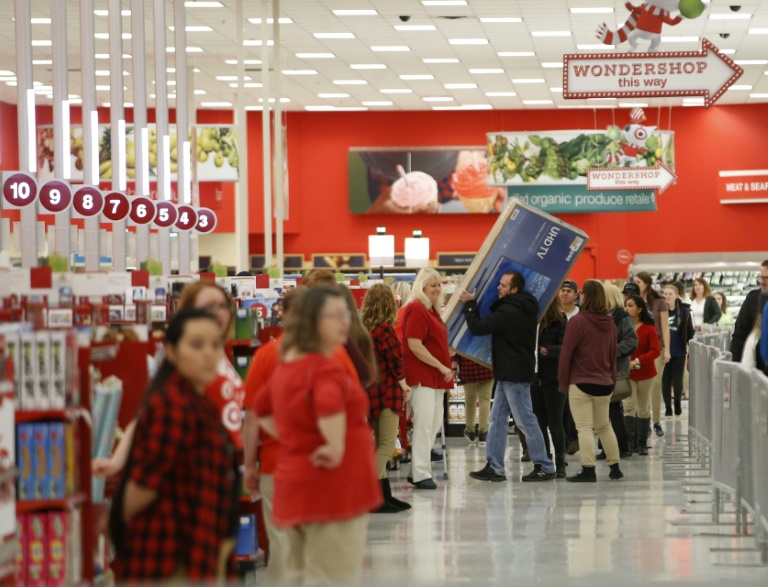 Asia extended losses across world markets on Friday after the European Central Bank laid the groundwork to join others in a programme of interest rate hikes, while attention turns to the release of key US inflation data.
After a largely positive start to the week, investors tracked their US and European colleagues in selling up as they contemplate higher borrowing costs and surging prices, which many fear could lead to a recession.
Adding to the unease was news that officials in China had once again locked down millions of people to test them owing to another flare-up in cases, dealing a blow to hopes for an economic reopening.
Still, the move helped push down oil prices — a key driver of global inflation — owing to concerns about the impact on demand.
With prices rising at a decades-high pace, central banks have been forced to withdraw the vast financial support measures put in place to combat the impact of the pandemic and helped fuel a rally across markets to record or multi-year highs.
The ECB became the latest to join the tightening campaign, announcing Thursday the end of its bond-buying programme and signalling it will hike rates several times this year.
It also sharply upgraded its inflation forecasts for this year and next while lowering the economic growth outlook.
Focus now turns to the release of US consumer price figures later Friday, with a strong reading likely to give the Federal Reserve more room to be aggressive.
"A robust May… print will probably prompt (policymakers) to hint at a 50 basis point hike for the September meeting," said SPI Asset Management's Stephen Innes.
"The tone will remain hawkish and the tough talk on inflation will continue."
However, he added that "the significant upward revisions to core inflation projections are close to ending. Risk markets could take solace if one or two participants shift to seeing the inflation outlook is more balanced".
Expectations are that the Fed will hike by half a point for at least three more meetings before January. 
Other commentators also suggested that traders were looking for signs inflation may be close to its highs.
"The big question is whether inflation has peaked or not," said Matthew Simpson of StoneX Financial. 
"Inflation may have softened to a degree in April, but traders really want to see further evidence that inflation is pointing lower to call 'peak inflation' with confidence.
"Besides, one single month of data doesn't define a trend."
And OANDA's Edward Moya said that the darkening outlook could provide an argument for the Fed to apply the brakes to hiking later in the year.
"Warning signs about the economy are emerging as weekly jobless claims are starting to rise, China's Covid situation will prove troublesome for supply chains over the next couple of quarters, and as inflationary pressures broaden and show no sign of easing.
"It seems reductions in global growth forecasts will become a steady theme over the next few months and that should complicate how much more tightening we see from central banks."
In early trade, Tokyo, Hong Kong, Sydney, Seoul, Singapore, Taipei, Wellington, Manila and Jakarta were all down.
However, data showing Chinese producer price inflation eased last month to its lowest level in a year provided some cheer to mainland traders with Shanghai edging up slightly.
On currency markets the euro continued to struggle against the dollar after the ECB flagged a quarter-point hike, while the yen remained around two-decade lows on the greenback.
– Key figures at around 0230 GMT –
Tokyo – Nikkei 225: DOWN 1.4 percent at 27,848.79 (break)
Hong Kong – Hang Seng Index: DOWN 0.7 percent at 21,726.41
Shanghai – Composite: UP 0.3 percent at 3,248.75
Euro/dollar: UP at $1.0626 from $1.0620 late Thursday
Euro/pound: UP at 85.05 pence from 84.98 pence
Dollar/yen: DOWN at 134.03 yen from 134.40 yen
Pound/dollar: DOWN at $1.2493 from $1.2495
Brent North Sea crude: DOWN 0.8 percent at $122.10 per barrel
West Texas Intermediate: DOWN 0.8 percent at $120.60 per barrel
New York – Dow: DOWN 1.9 percent at 32,272.79 (close)
London – FTSE 100: DOWN 1.5 percent at 7,476.21 (close)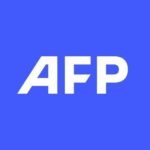 With 2,400 staff representing 100 different nationalities, AFP covers the world as a leading global news agency. AFP provides fast, comprehensive and verified coverage of the issues affecting our daily lives.
US consumers unlikely to get respite from inflation in May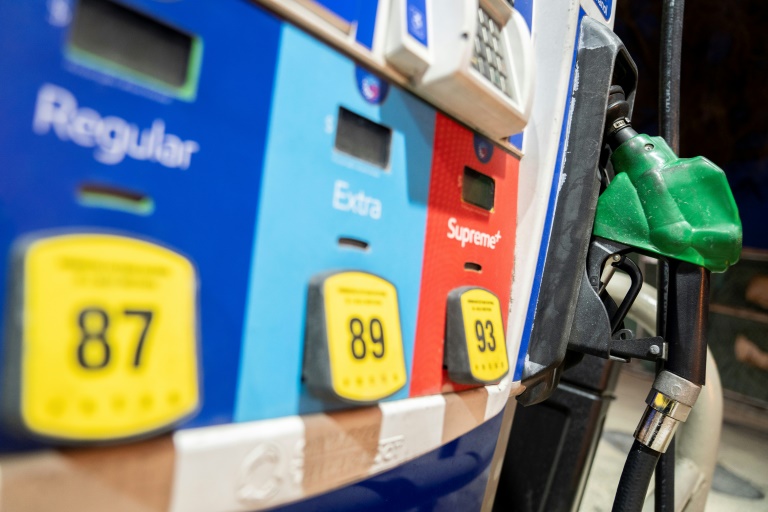 The torrid pace of US inflation may have eased slightly in May, but prices have remained high to the detriment of Americans' wallets, sending President Joe Biden and the Federal Reserve racing to help.
Consumer prices in the world's largest economy have soared by the fastest pace in more than four decades, with gas prices at the pump hitting new records daily amid the fallout from Russia's invasion of Ukraine as well as ongoing supply chain challenges due to the Covid-19 pandemic.
Biden, whose popularity has taken a hit as prices surge, has made fighting inflation his top domestic priority, but is finding he has few tools to directly impact prices.
"Inflation is the bane of our existence," Biden acknowledged in an interview Wednesday with late-night television host Jimmy Kimmel.
The Labor Department is set to release the May consumer price index (CPI) data on Friday, which analysts expect will show a slightly higher monthly increase than in the prior month, but potentially saw a modest slowdown in the torrid annual pace.
US consumer prices jumped 8.3 percent in the 12 months ending in April, and though economists say the rate probably peaked in March at 8.5 percent, it is likely to remain high for months to come, something the White House has acknowledged.
"We estimate the 12-month change in overall CPI eased only slightly" to 8.2 percent, said Rubeela Farooqi of High Frequency Economics.
Sam Stovall of CFRA expects the rate slow to 8.1 percent but warned further declines are likely to be "glacial."
However, a consensus forecast sees the rate holding steady at the 8.3 percent the pace seen April.
Biden has tried to hammer home his optimistic message about the economic progress in the wake of the pandemic, including rapid GDP growth and record job creation, while pressing Congress to take action to lower costs on specific products, and go after firms such as shipping companies that are taking advantage of limited competition to impose steep price hikes.
"We have the fastest-growing economy in the world," he said. "That's allowed us at least to stay on top of and a little bit ahead of what's happening around the world."
– Inflation remains 'elevated' –
The United States has come roaring back from the economic damage inflicted by the Covid-19 pandemic, helped by bargain borrowing costs and massive government stimulus measures.
But with the pandemic still gripping other parts of the world, global supply chain snarls have caused demand to far outstrip resources. Meanwhile, the conflict in Ukraine has sent global oil prices above $100 a barrel.
The Federal Reserve has begun raising interest rates aggressively, with another big hike expected next week, as policymakers attempt to combat inflationary pressures without triggering a recession.
The White House acknowledged inflation is likely to remain "elevated" in May, though Press Secretary Karine Jean-Pierre said Wednesday the administration continues "to believe the economy can transition from what has been a historic recovery… to stable steady growth."
In a video posted on Twitter on Thursday, Biden urged Congress to pass a bill aimed at easing the cost of shipping containers to US ports, which in turn would bring down prices.
The bill passed the Senate in March, and the House of Representatives is set to vote on the legislation next week.
Another step Washington could take is to lift some of the punitive tariffs Biden's predecessor Donald Trump imposed on China, which supporters argue would help ease price pressures by making imports cheaper.
Treasury Secretary Janet Yellen told lawmakers Wednesday that such a move was under "active consideration" and the administration would provide more information in "in coming weeks."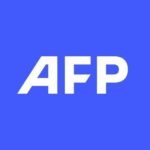 With 2,400 staff representing 100 different nationalities, AFP covers the world as a leading global news agency. AFP provides fast, comprehensive and verified coverage of the issues affecting our daily lives.
Grammys add new categories including best video game score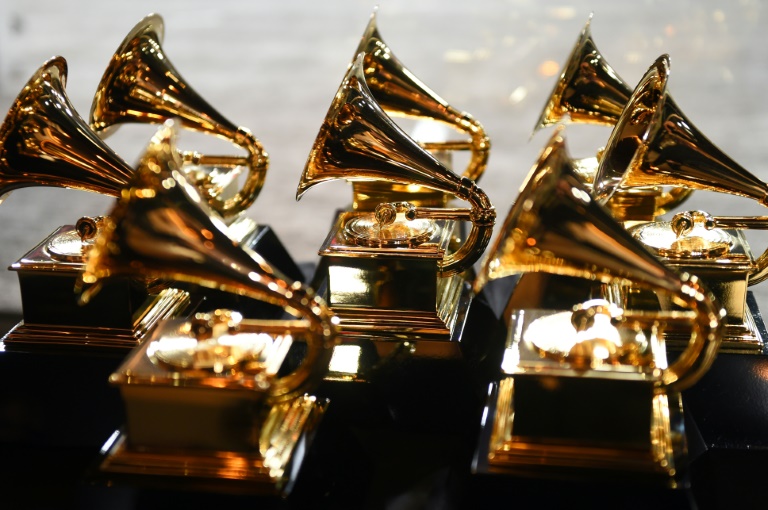 The 2023 Grammy Awards will feature new honors including for the year's best video game soundtrack and Songwriter of the Year, the Recording Academy said Thursday.
In the year's most significant change, the Songwriter of the Year prize will not be open to performing or producing artists, but rather focus on working songwriters who often receive little recognition for their contributions, and have lobbied for years for such a tweak to the prestigious music awards.
Artists will also be able to submit their work for Best Alternative Music Performance, Best Americana Performance and Best Spoken Word Poetry Album, a field that will now be separate from the always eccentric audiobook category.
The Recording Academy will also give out a special merit award, chosen by a designated committee, for Best Song For Social Change, which seeks to celebrate tracks that "contain lyrical content that addresses a timely social issue and promotes understanding, peacebuilding and empathy."
The changes follow several years of Grammy category reworks as the academy attempts to quell criticism that its award picks are not inclusive and don't reflect evolutions in the music industry.
"We're so excited to honor these diverse communities of music creators through the newly established awards and amendments, and to continue cultivating an environment that inspires change, progress and collaboration," said Harvey Mason Jr., the academy's CEO, in a statement.
In 2020, the Los Angeles-based institution made a number of category name swaps, including changing the controversial "urban contemporary" to "progressive R&B."
The move came amid growing concern in the music industry that "urban" was far too general to encompass the genres including hip-hop and R&B that it came to describe, and belittled the innovations of Black musicians.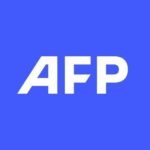 With 2,400 staff representing 100 different nationalities, AFP covers the world as a leading global news agency. AFP provides fast, comprehensive and verified coverage of the issues affecting our daily lives.
US Chamber of Commerce summit swag Made in China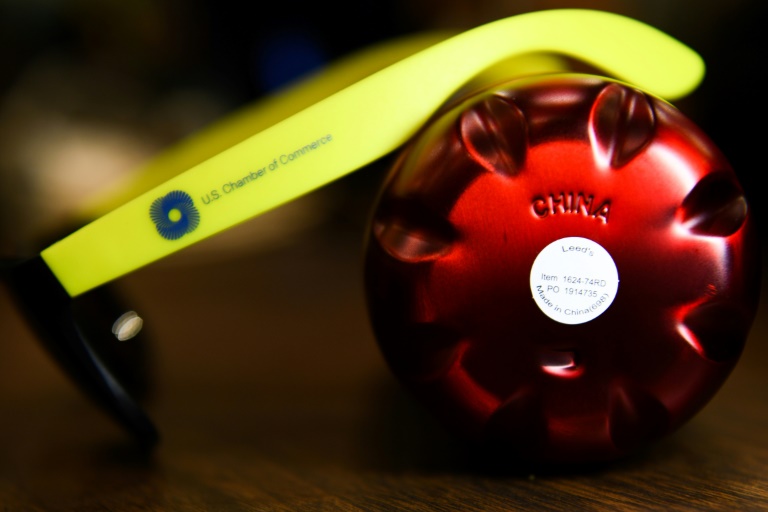 The swag bag dished out by the American Chamber of Commerce to promote US industry at an international summit isn't quite on message — with some gifts bearing the slogan "Made in China."
Delegates and hangers-on at the Summit of the Americas in Los Angeles this week are being plied with all manner of freebies and samples from various groups wanting to push their agenda.
A sideline gathering dubbed the "CEO Summit" has seen the great and the good from industry and politics mount the stage to talk about how business can help to boost development in impoverished parts of Central and South America.
Attendees, who have included Google boss Sundar Pichai, US President Joe Biden and Meta number three Nick Clegg, have been able to avail themselves of a blue bag of goodies provided by hosts the American Chamber of Commerce.
But a closer inspection reveals that its contents are not exactly born in the USA.
An insulated metal drinking bottle in the bag is stamped with a capitalized CHINA on the bottom, denoting its origin in the People's Republic.
And while delegates might welcome the free pair of shades to stop them squinting under California's perpetually sunny skies, the "Made in China" message on the label isn't quite living the American dream.
The US Chamber of Commerce, which describes itself as a "non-profit membership organization representing the unified interests of US business," did not immediately respond to a request for comment.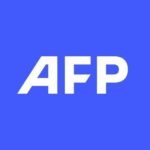 With 2,400 staff representing 100 different nationalities, AFP covers the world as a leading global news agency. AFP provides fast, comprehensive and verified coverage of the issues affecting our daily lives.