Asian markets track Wall St rally, boosted by China hopes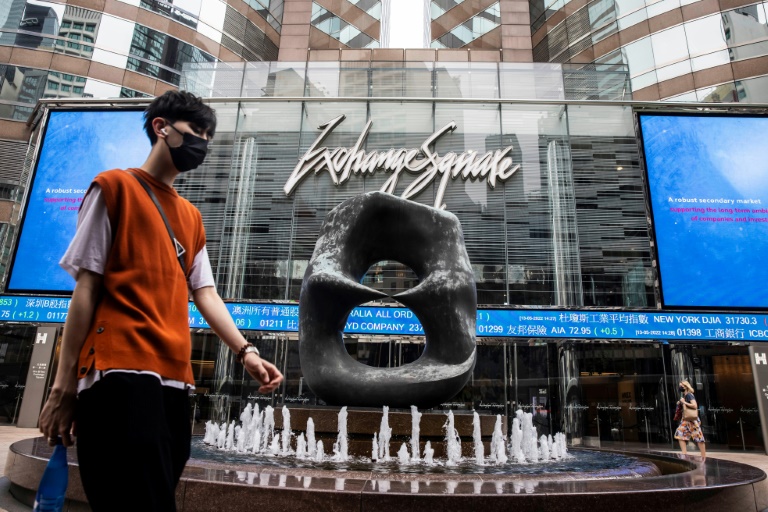 Asian markets rallied Wednesday, building on a hearty performance on Wall Street and helped by the reopening in China, though analysts continue to warn of near-term volatility caused by surging inflation, rising interest rates and the Ukraine war.
Equities have enjoyed some respite in recent weeks from a painful sell-off caused by central bank monetary tightening — particularly by the Federal Reserve — and a spike in prices that is beginning to hit consumers, raising concerns of an economic slowdown or recession.
A retreat in US Treasury yields provided a lift to New York traders, as did a jump in Chinese firms listed there fuelled by growing optimism that Beijing is to ease back on its long-running crackdown against the tech sector.
The improved mood around tech has come after a report this week said China was close to ending a probe into ride-hailing app Didi Global and restoring its main apps this week.
The Wall Street Journal also said investigations into two other firms — Full Truck Alliance and recruitment platform Kanzhun — were coming to a conclusion.
And on Tuesday authorities approved a second batch of 60 games in a further step to lightening their approach in the world's largest mobile entertainment market.
Citi analysts said the "announcement will also send a positive signal of policy support to the overall China internet sector".
Market heavyweights rallied in Hong Kong with Alibaba up more than six percent, Netease four percent higher and Tencent up more than three percent, helping the Hang Seng Index climb more than one percent.
Shanghai, Tokyo, Sydney, Seoul, Wellington, Taipei and Manila were also well in positive territory.
The moves come as Beijing relaxes its strict Covid lockdown measures, allowing the world's number two economy to edge back into life after months.
"The bounce in risk sentiment is due to a more positive China tilt where the outlook is set to brighten up as Covid restrictions ease, and state-owned banks are obliged to increase lending again," said SPI Asset Management's Stephen Innes.
"It certainly feels like the tide is turning on the Mainland, though the overall tone still leans more cautiously optimistic, with key emphasis on 'cautiously'."
All eyes are on the release Friday of US inflation data for a better idea about the Fed's plans as it hikes borrowing costs.
Officials are expected to lift rates half a point each in June and July with some commentators warning a strong report on Friday could allow them to unveil a three-quarter-point move in September.
Such a move would push the dollar up even further against its peers, with the unit at a 20-year high against the yen.
And observers said that the uncertainty would continue to cause volatility on markets.
"The reality for the economy and probably the stock markets is that aggressive central bank rate hikes are likely to take a sharp bite out of household consumption as costs of living pressures come from goods and services, depressed real wage gains and markedly higher mortgage servicing," Innes added. 
"Hence, the central bank's endgame is to cool inflation by slowing the economy and tightening financial conditions at stock market investors' expense until price pressures abate."
And Kate Moore at BlackRock explained to Bloomberg Television that "figuring out the direction over the next couple of months becomes increasingly difficult".
"There seems to be across all of the investing segments a lack of strong conviction in the direction of the market. We are going to see a lot more investors remain on the sidelines, remain cautiously positioned."
– Key figures at around 0230 GMT –
Tokyo – Nikkei 225: UP 1.0 percent at 28,208.92 (break)
Hong Kong – Hang Seng Index: UP 2.0 percent at 21,696.89
Shanghai – Composite: UP 0.7 percent at 3,264.90
Dollar/yen: UP at 133.00 yen from 132.62 yen late Tuesday
Euro/dollar: DOWN at $1.0693 from $1.0715 
Pound/dollar: DOWN at $1.2580 from $1.2592
Euro/pound: DOWN at 85.00 pence from 85.02 pence
Brent North Sea crude: UP 0.1 percent at $120.71 per barrel
West Texas Intermediate: UP 0.2 percent at $119.65 per barrel
New York – Dow: UP 0.8 percent to 33,180.14 (close)
London – FTSE 100: DOWN 0.1 percent at 7,598.93 (close)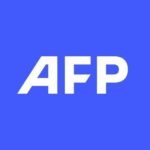 With 2,400 staff representing 100 different nationalities, AFP covers the world as a leading global news agency. AFP provides fast, comprehensive and verified coverage of the issues affecting our daily lives.
Out of the frying pan: Indonesians pay price of cooking oil crisis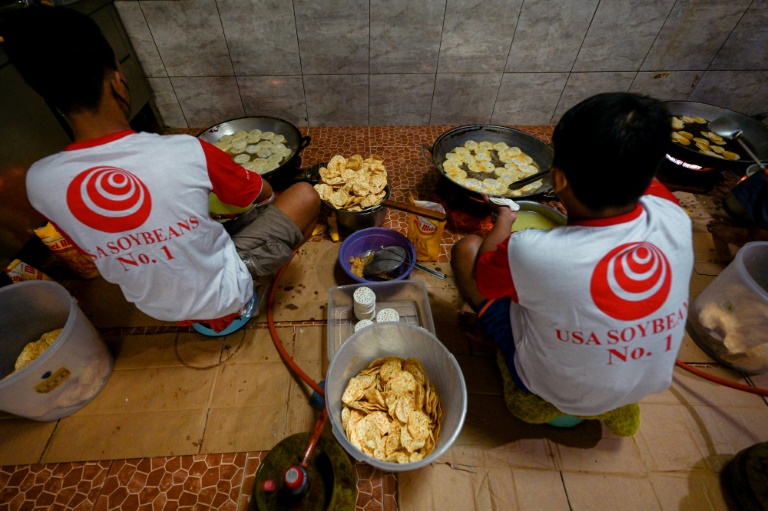 About three weeks after Russian troops invaded Ukraine, Indonesian housewife Liesye Setiana was forced to close her banana chip business as cooking oil supplies dried up across the country.
Millions of consumers and small business owners in the world's fourth most populous nation have been rattled for months by skyrocketing cooking oil prices. 
As the war between the two major grain and sunflower seed producers sent jitters through global markets, many producers rushed to shift their goods abroad to cash in on soaring rates.
Setiana would travel to a supermarket over an hour from her remote East Java village of Baruharjo to buy a daily eight-litre batch of palm oil that could keep her business alive.
But the 49-year-old mother of two would be turned away, with sellers heavily rationing the commodity used in products ranging from cosmetics to chocolate spreads.
"I was fuming and told the employees that I really need the cooking oil for personal use, not for hoarding," said Setiana, who used to make up to 750,000 rupiah ($52) a day selling her savoury yellow snack.
"How come we have cooking oil shortages when Indonesia is the world's top palm oil producer?" 
Her battle for supplies is just a snapshot of the cooking oil crisis that has spurred hours-long queues of residents with jerry cans in hand across Indonesia's most populous island, Java, and others such as Borneo.
Two people died in March from exhaustion — including one who had queued at three different supermarkets, according to local media — as they waited in searing heat to get their hands on a product that rose to 20,100 rupiah a litre at its height.
– Counting costs –
Indonesia produces about 60 percent of global palm oil supplies, with one-third consumed domestically. India, China, the European Union and Pakistan are among its major export customers.
The squeeze on cooking oil at home forced the Indonesian government to impose a now-lifted ban on exports last month, easing prices and shoring up domestic supplies.
But at the end of May, the price of bulk cooking oil, the most affordable in the country, still hovered at about 18,300 rupiah per litre on average, above the government's target of 14,000 rupiah, according to official data.
The price spike has left many with difficult decisions to make.
Sutaryo, who like many Indonesians goes by one name, runs a tempe chip business out of his home in South Jakarta. He was forced to jack up his prices and lay off four employees to stay afloat.
"After the surge of cooking oil prices, we have to be smart in calculating our production cost. Our consumers are left with no other choice but to accept a higher price for our kripik tempe," he said, referring to the traditional soy-based crackers.
With demand yet to recover, production at Sutaryo's home factory has slid from 300 to 100 kilogrammes a day, and daily revenue is down to six million rupiah from 15 million before the pandemic.
About half-a-dozen workers cut thin slices of tempe before throwing them into frying pans of hot oil, letting them sizzle until crispy. 
It is a far cry from the hustle and bustle of the business's pre-pandemic peak, said Sutaryo, when he had workers frying tempe chips outside for lack of space.
– 'Significant' impact on poor – 
Cooking oil prices were already on the rise in 2021, but the impact of Moscow's assault has driven them to record highs, said Mohammad Faisal, executive director of the Center of Reform on Economics (CORE Indonesia) think tank.
The government is now moving to secure even more supplies at home, meaning there is unlikely to be a repeat of the spike seen after Russia's invasion of Ukraine, he said.
But while prices may come down in Indonesia's towns and cities, they will stay high for those living in rural and remote areas like Setiana.
"For lower-income people, the impact is significant because, at the same time, there are increases in the prices [of other commodities]," Faisal told AFP.
With local prices unlikely to fall, and with little money coming in since her husband was laid off, Setiana now has other worries — like no longer being able to afford school fees for her children.
"If prices of staple goods go up, we have little left for other expenses."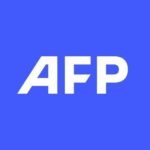 With 2,400 staff representing 100 different nationalities, AFP covers the world as a leading global news agency. AFP provides fast, comprehensive and verified coverage of the issues affecting our daily lives.
Helium shortage deflates American celebrations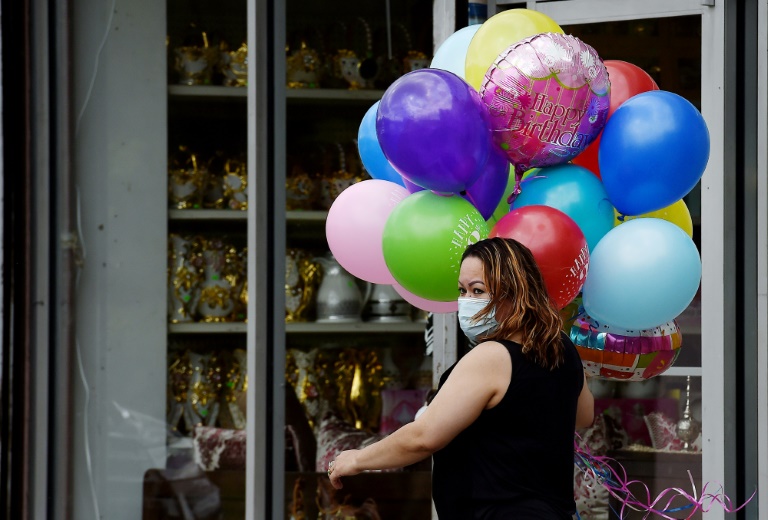 Helium balloons are part of nearly every American celebration, but a global shortage of the lighter-than-air gas has disrupted many traditions.
One college football team has suspended its traditional release of red balloons, and party planners will have to make do with less — if they get any.
"Due to the global helium shortage, we only allow 20 balloons to be ordered," Litin's Party Value, a party supplier in Minneapolis, Minnesota, warns on its website. 
"We've had some customers pretty disappointed that they couldn't get more," Kristi Holmstrom, the chain's general manager, told AFP. 
"I've never seen it this bad before," she said, adding that many stores have run out of helium entirely.
Whether it floats at the end of a string or grouped in a bouquet, shaped like a cartoon character, a number, or a Halloween pumpkin, helium balloons are a must. 
Between the lost sales and the suspension of the helium rental business, Holmstrom estimates the shortfall to be between $5,000 and $10,000 a month. 
The University of Nebraska football team, the Cornhuskers, will do without its traditional release of red balloons — the school color — before each home game this season. 
"Acquiring helium … is really challenged and it's been hard to get," university athletic director Trev Alberts said in late May. 
University officials asked "that the helium we are getting as a university we need to use for medical purposes" at the university's medical center in Omaha," he said.
The inert gas, a byproduct of natural gas production, is liquified to cool magnetic resonance imaging scanners (MRIS), was once deployed on space shuttle missions, and also is used in the manufacturing of semiconductors.
– 'No store had helium' –
Only a handful of countries — led by the United States — produce the gas, and the already-fragile supply chain has been disrupted by plant closures: in Texas over safety issues, in Russia after a fire (prior to the war in Ukraine), and in Qatar for maintenance.
Brad Weston, chief executive officer of Party City, said during an earnings call last month that the party supply chain has faced higher costs for helium, which cut about $2 million from gross profit in the first three months of the year and will inflict a bigger hit in the second quarter.
"The good news is we've secured helium to meet our customers' needs," ahead of the peak graduation season in May and June, he said of the retailer, which has 830 stores in North America.
The situation is even worse for the Dollar Tree discount chain.
"We are once again, experiencing shortages in availability of helium, and have not been able to procure the volume and the needs which will negatively affect balloon sales," CEO Mike Witynski lamented late last month.
That's small comfort for families trying to celebrate graduations, weddings and birthdays.
"Tried to get my baby some balloons for her graduation. No stores got helium," Guy Fisher of Indiana said on Twitter.
– Priority for medical use –
Anna Bondareva, creator of the Wonder Party Rental agency outside of Washington, DC, along with her partner Laura Badmaev, said they are trying to find alternatives. 
"I think it's getting worse because it's getting more expensive. It's harder to get it," Bondareva told AFP. "That should give us a chance to more creative to rethink our decorations."
One client opted against using helium balloons for her 33rd birthday celebration due to the high cost. They no longer offer their customers this expensive option, and instead have focused on using balloons in other ways, including arches.
Even the National Weather Service has had to reduce the launch of balloons used for forecasting at a handful of its sites. 
"Where needed, we reduced launches during clear weather to conserve the supply so we can launch in support of forecasts for bad weather days," a spokeswoman said.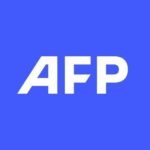 With 2,400 staff representing 100 different nationalities, AFP covers the world as a leading global news agency. AFP provides fast, comprehensive and verified coverage of the issues affecting our daily lives.
Uber and Waymo team up to get driverless trucks rolling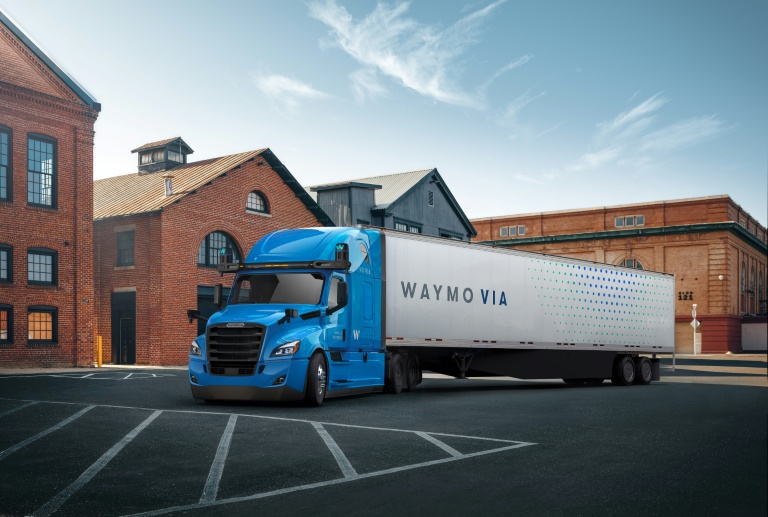 Uber and Google's autonomous vehicle unit Waymo on Tuesday said they are joining forces to get driverless trucks hauling cargo on roads across the United States.
Due to the vast distances between American cities and with truck transport key to the economy, companies see self-driving as a way to cut costs and reduce risk.
Waymo will allow its technology to mesh with an Uber Freight platform that connects truckers with loads in a spin on how Uber lets people summon rides using smartphone apps.
"Uber Freight's network of shippers, carriers, and marketplace technology is a great match for the Waymo Driver," Waymo head of commercialization for trucking Charlie Jatt said in a statement.
Carriers that buy trucks equipped with Waymo systems will be able to opt in to having the vehicles deployed as "autonomous assets" on the Uber Freight network, the companies said.
The firms will also explore together the potential for creating hubs where cargo is easily handed off from self-driving trucks to human truckers.
"Both companies envision a future where autonomous trucks tackle the long-haul portion of driving, easing some of the burden of the increasing demand for freight while also enabling drivers to shift into short-haul jobs," they said in the release.
Before driverless trucks are allowed onto roads and highways, however, multiple tests must still be conducted to ensure they are safe.
Waymo has been testing self-driving trucks in a handful of US states.
"Uber Freight's extensive, efficient, and reliable digital network is essential to making autonomous trucks a reality," said unit head Lior Ron.
The Freight unit has been steadily growing, according to quarterly earnings releases.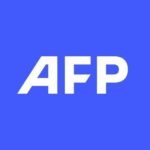 With 2,400 staff representing 100 different nationalities, AFP covers the world as a leading global news agency. AFP provides fast, comprehensive and verified coverage of the issues affecting our daily lives.