Biden summons Big Oil to meet on gas prices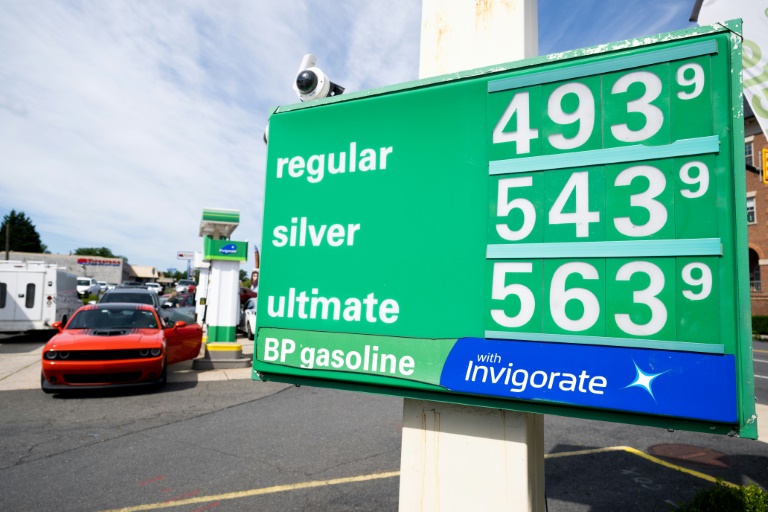 The Biden administration has called oil giants to Washington Thursday to discuss what can be done to address runaway gasoline prices that are tanking the president's approval rating.
Biden has blasted the industry over skyrocketing profits and its reticence to boost capital spending, throwing recent barbs at giants like ExxonMobil and Chevron.
Energy Secretary Jennifer Granholm promised a more conciliatory tack on Wednesday. 
"We're going in in good faith" Granholm told a White House briefing. "We're going into this to have an earnest conversation with them.
But the oil industry signaled its own wariness towards Biden, who campaigned on the need for low-carbon solutions and canceled the Keystone Pipeline in his first day in office.
Alluding to Biden's upcoming trip to Saudi Arabia, the American Petroleum Institute and other groups wrote to Biden early Thursday to "invite" the US president to tour domestic sites such as the Marcellus Shale in Pennsylvania. 
"American-made energy solutions are beneath our feet, and we urge you to reconsider the immense potential of US oil and natural gas resources –- that are the envy of the world –- to benefit American families, the US economy and our national security," the groups said in a letter Thursday. 
– Will use 'all' tools –
Gasoline prices currently stand at $4.94 a gallon, a bit below all-time highs, but up more than 60 percent from the year-ago level and a key factor in the "intense financial pain the American people and their families are bearing," Biden said in June 14 letters to oil giants. 
The surge follows Russia's invasion of Ukraine, which exacerbated an already-tight energy supply situation, sending crude oil prices sharply higher. 
The rise in prices also reflects the diminished state of refining capacity after the industry mothballed some plants during Covid-19 lockdowns, and did not reopen the facilities amid uncertain long-term growth prospects with the buildup of electric vehicles.  
Biden's policy thus far has centered on a huge increase in crude oil from the Strategic Petroleum Reserve. 
On Wednesday, the US president proposed a temporary fuel tax break, a measure that received a lukewarm reception on Capitol Hill.
"I am prepared to use all tools at my disposal … to address barriers to providing Americans affordable, secure energy supply," Biden said in the June 14 letter that called on ExxonMobil, Chevron and other industry players to "provide concrete, near-term solutions that address the crisis."
In response, Chevron Chief Executive Mike Wirth pledged to work with the administration, but faulted Biden comments that "at times vilify" the industry — drawing a Biden quip that Wirth was being "mildly sensitive."
Energy specialist Andrew Lebow is among those skeptical that the meeting will amount to much.
"I don't think there will be anything substantive coming out of this meeting," said Lebow of the consultancy, Commodity Research Group.
"There is very little refiners can do at this point," he said. "If they could produce more, certainly they would be given that the margins are incredible."
– Short-term solutions? –
On Wednesday, Granholm acknowledged that building new refineries could not be done overnight, but said the administration wanted answers about plants that had been taken off line.
She also saw an opportunity in conferencing on supply chain issues, questioning if there was help that could be provided on a bottleneck.
Kevin Book, head of research at Clearview Energy Partners, said there were areas where government could provide aid, such as facilitating procurement of truck drivers and sand for fracking. Adopting a broadly constructive tone on regulation could also boost investment, he said.
"I think today's meeting itself is unlikely to produce concrete results, but the tone of the meeting could materially impact the process of which it is part," Book told AFP in an email.
"If today ends acrimoniously, the standoff could worsen, and the administration may see more political utility in rhetorical enmity than uncomfortable real-life partnership."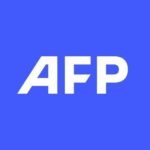 With 2,400 staff representing 100 different nationalities, AFP covers the world as a leading global news agency. AFP provides fast, comprehensive and verified coverage of the issues affecting our daily lives.
In Amazon region hit by double murder, poverty fuels violence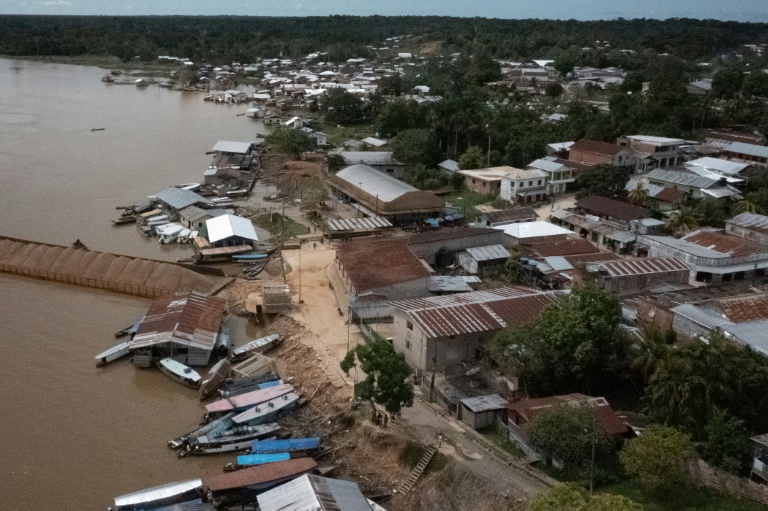 A short walk from the spot where British journalist Dom Phillips and Brazilian Indigenous expert Bruno Pereira set out for their final journey, people sit in the blistering sun breaking rocks into pieces with hammers.
It looks like a scene from a movie set in Biblical times, but this is 21st-century Brazil, in the town of Atalaia do Norte — the jumping-off point for adventurers, missionaries, poachers, smugglers and others drawn to the Javari Valley, a far-flung sprawl of jungle in the heart of the Amazon rainforest.
Phillips, 57, and Pereira, 41, were boating back to Atalaia after a research trip to the region when they were murdered on June 5. Indigenous leaders say the crime was payback by illegal fishermen for Pereira's fight against poaching on native lands.
The murky case has cast an international spotlight on the Javari Valley, home to an Indigenous reservation bigger than Austria that has the largest concentration of uncontacted tribes on Earth.
The region has been hit by a surge of illegal fishing, logging, mining and drug trafficking — crimes that security experts say are being fueled by poverty.
In Atalaia, the county seat, Carmen Magalhaes da Roxa explains why she is sitting on a block of wood in the dirt, smashing up stones with a hammer to sell for construction projects at four reais (less than $1) a bucket.
"There's no other work here. If I don't break these rocks, I won't have money to buy gas, pay the electricity bill, buy my medication," says Roxa, 54, pounding away in a floral print dress and flip-flops with half a dozen other "quebra-pedras," or rock-breakers.
"We suffer here — a lot. I smash my fingers, I get hit by flying shards. But what can you do?" asks the grandmother of three, turning up her bruised hands in a shrug.
– Lack of options –
Seventy-five percent of the population lives in poverty in Atalaia do Norte, a colorful but run-down river town of 20,000 people near the spot where Brazil meets Peru and Colombia.
Nearly everything in town is produced locally, or brought in by boat from Manaus, the capital of Amazonas state — an eight-day trip.
There are few ways to escape poverty.
Locals often say they have three job options: farming, fishing or city hall, the biggest employer in the county.
Analysts say growing lawlessness has created a fourth: environmental crime, backed by money from drug gangs that thrive on the anarchy of a triple border deep in the jungle.
"Drug traffickers insert impoverished local populations into their networks, presenting it as an opportunity," security specialist Aiala Colares of Para State University wrote in a recent paper, adding that cartels operating in the Amazon feed off "abandonment by the state."
"We can't address the issue of environmental crimes without addressing poverty," Brazilian journalist Yan Boechat said on Twitter.
"Economic development in the Amazon region is a failure. What happened to Bruno and Dom is related to that," he wrote, alongside a video of the Atalaia rock-breakers.
– Violent mix –
Poverty and lawlessness have proved to be a violent mix.
Critics say the weak presence of the state — a longtime problem across the Amazon — has only become more acute since 2019 under President Jair Bolsonaro, whose administration has shrunk environmental enforcement and the Indigenous affairs agency, FUNAI.
In the Javari Valley, a surge in violence followed.
The FUNAI base at the edge of the Indigenous reservation was the target of multiple gun attacks in 2019.
The same year, FUNAI's anti-poaching chief in the region was murdered in the nearby city of Tabatinga. The crime remains unsolved.
Just across the border, gunmen in speedboats attacked a Peruvian police station in January, wounding four officers and brazenly stealing a weapons cache. The post has yet to reopen.
Marivonea Moreira de Mello, a 45-year-old mother of four who works at city hall in Atalaia, recalls that a decade ago, she used to sleep with her front door open. Now she wouldn't dare, she says.
"Our young people are getting addicted to drugs. My own son is one of them. He's 20," she says.
She was happy when the army, navy, federal police and world media descended on Atalaia after Phillips and Pereira went missing.
Now that they have mostly left, she worries what will happen. The local police force has just two officers.
"Atalaia do Norte is in a very dangerous situation," she says.
"There's a lack of police, lack of security, lack of everything."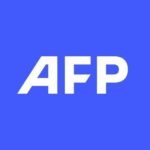 With 2,400 staff representing 100 different nationalities, AFP covers the world as a leading global news agency. AFP provides fast, comprehensive and verified coverage of the issues affecting our daily lives.
Inflation-hit Turkey sticks to Erdogan's war on higher rates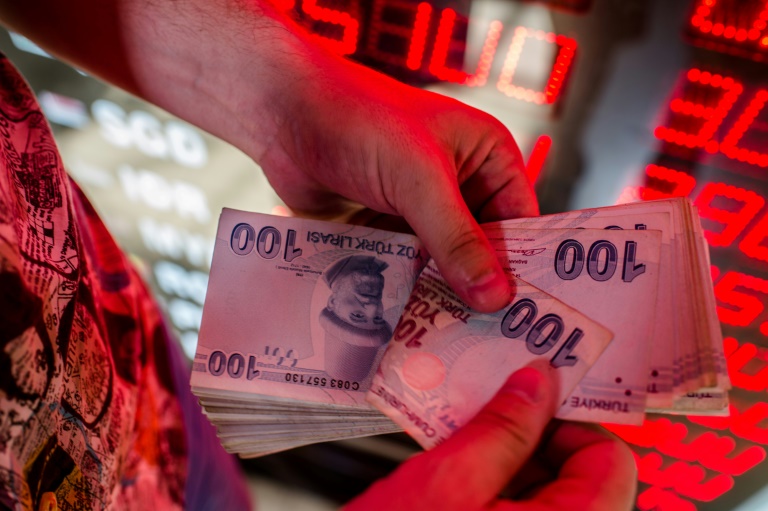 Turkey's central bank on Thursday bucked global trends once again and kept its benchmark interest rate stable despite one of the highest levels of consumer price increases in the world.
The decision at a monthly policy meeting came two weeks after President Recep Tayyip Erdogan — a lifelong opponent of high interest rates — denied that Turkey had an "inflation problem".
Turkey's official annual rate of consumer price increases has edged above 70 percent and is on course to keep breaking records last set in the late 1990s.
Independent estimates by Turkish economists suggest the real figure could be substantially higher.
The inflationary spiral has decimated Turks' living standards and helped push Erdogan's public approval ratings to one of the lowest levels of his two-decade rule.
But Erdogan has vowed not to raise rates before a general election due in June 2023.
"We do not have an inflation problem. We have a cost-of-living problem," Erdogan said this month.
The central bank blamed higher prices on "temporary" global factors and kept its policy rate at 14 percent for the sixth month in a row.
Economists warn that Ankara's refusal to join most other countries in raising rates to fight the spike in food and energy prices caused by Russia's invasion of Ukraine could see the Turkish lira collapse.
"High inflation, falls in the lira and aggressive monetary tightening elsewhere are clearly not enough to persuade Turkey's central bank to lift interest rates," Capital Economics said in a research note.
"Disorderly falls in the lira are a major risk, which would probably be met with capital controls rather than rate hikes."
The lira has lost half its value against the dollar in the past year alone.
Those losses have accelerated in the past few weeks despite indirect market inteventions and other currency support measures that have depleted state reserves to their lowest point of Erdogan's rule.
– Disbelief –
Economists struggle to understand how Erdogan's government intends to combat consumer price increases in the runup to next year's vote.
Erdogan argues that high interest rates cause inflation — the opposite of conventional economic beliefs that more expensive borrowing brings down prices by slowing down spending and dampening demand.
The pious Turkish leader also notes that charging interest violates Islamic rules against usury and that his policies will make Turkey into a global production engine that thrives on cheap exports.
But the lira's depreciation has made Turkey's dependence on energy and commodity imports much more expensive to maintain.
Turkish economists suspect the government may try to circumnavigate Erdogan's ban on interest rate hikes by trying to rein in spending in other ways.
"They may try to cool the economy by further tightening credit conditions," University of Economist and Technology's associate professor Atilim Murat.
"But we have seen in the past eight to 10 months that it is not possible to reduce inflation through these measure," he said.
Foreign economists are even more blunt.
OANDA trading platform analyst Craig Erlam said Erdogan was conducting a dangerous economic "experiment at arguably the worst moment in decades" because of soaring global inflation rates.
"This is like saying that I am going to drink a bottle of vodka because my doctor tells me I have liver disease, but I know better even though I have no medical qualifications," BlueBay Asset Management analyst Timothy Ash quipped in a note.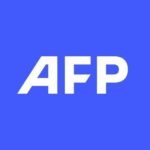 With 2,400 staff representing 100 different nationalities, AFP covers the world as a leading global news agency. AFP provides fast, comprehensive and verified coverage of the issues affecting our daily lives.
Freedom and fear: the foundations of America's deadly gun culture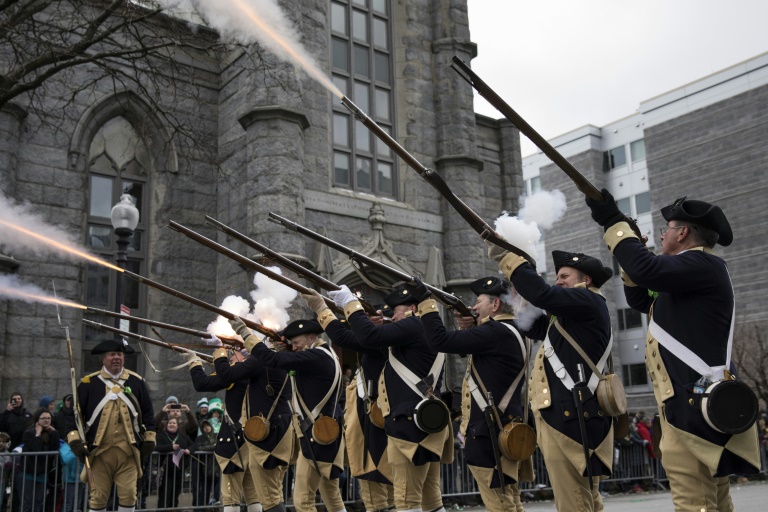 It was 1776, the American colonies had just declared their independence from England, and as war raged the founding fathers were deep in debate: should Americans have the right to own firearms as individuals, or just as members of local militia?
As a landmark Supreme Court decision expanded gun rights Thursday, just weeks after a mass killing of 19 children in their Texas school, the debate rages on and outsiders wonder why Americans are so wedded to the firearms used in such massacres with appalling frequency.
The answer, experts say, lies both in the traditions underpinning the country's winning its freedom from Britain, and most recently, a growing belief among consumers that they need guns for their personal safety.
Over the past two decades — a period in which more than 200 million guns hit the US market — the country has shifted from "Gun Culture 1.0," where guns were for sport and hunting, to "Gun Culture 2.0" where many Americans see them as essential to protect their homes and families.
That shift has been driven heavily by advertising by the nearly $20 billion gun industry that has tapped fears of crime and racial upheaval, according to Ryan Busse, a former industry executive.
Recent mass murders "are the byproduct of a gun industry business model designed to profit from increasing hatred, fear, and conspiracy," Busse wrote in May in the online magazine The Bulwark.
Yet in the wake of the May mass shootings of Black people at a supermarket in New York state and children and teachers at their school in Uvalde, Texas, consensus emerged for US lawmakers to advance some modest new gun control measures.
Nearly simultaneously the US Supreme Court struck down Thursday a New York state law restricting who can carry a firearm, a significant expansion of gun rights.
– Guns and the new nation –
For the men designing the new United States in the 1770s and 1780s, there was no question about gun ownership.
They said the monopoly on guns by the monarchies of Europe and their armies was the very source of oppression that the American colonists were fighting.
James Madison, the "father of the constitution," cited "the advantage of being armed, which the Americans possess over the people of almost every other nation."
But he and the other founders understood the issue was complex. The new states did not trust the nascent federal government, and wanted their own laws, and own arms.
They recognized people needed to hunt and protect themselves against wild animals and thieves. But some worried more private guns could just increase frontier lawlessness.
Were private guns essential to protect against tyranny? Couldn't local armed militia fulfil that role? Or would militia become a source of local oppression?
In 1791, a compromise was struck in what has become the most parsed phrase in the Constitution, the Second Amendment guaranteeing gun rights:
"A well regulated militia, being necessary to the security of a free state, the right of the people to keep and bear arms, shall not be infringed."
– 1960s gun control –
Over the following two centuries, guns became an essential part of American life and myth.
Gun Culture 1.0, as Wake Forest University professor David Yamane describes it, was about guns as critical tools for pioneers hunting game and fending off varmints — as well as the genocidal conquest of native Americans and the control of slaves.
But by the early 20th century, the increasingly urbanized United States was awash with firearms and experiencing notable levels of gun crime not seen in other countries. 
From 1900 to 1964, wrote the late historian Richard Hofstadter, the country recorded more than 265,000 gun homicides, 330,000 suicides, and 139,000 gun accidents. 
In reaction to a surge in organized crime violence, in 1934 the federal government banned machine guns and required guns to be registered and taxed. 
Individual states added their own controls, like bans on carrying guns in public, openly or concealed.
The public was for such controls: pollster Gallup says that in 1959, 60 percent of Americans supported a complete ban on personal handguns.
The assassinations of John F. Kennedy, Robert F. Kennedy and Martin Luther King, brought a push for strenuous regulation in 1968.
But gunmakers and the increasingly assertive National Rifle Association, citing the Second Amendment, prevented new legislation from doing more than implement an easily circumvented restriction on direct mail-order gun sales.
– The holy Second Amendment –
Over the next two decades, the NRA built common cause with Republicans to insist that the Second Amendment was absolute in its protection of gun rights, and that any regulation was an attack on Americans' "freedom."
According to Matthew Lacombe, a Barnard College professor, achieving that involved the NRA creating and advertising a distinct gun-centric ideology and social identity for gun owners.
Gun owners banded together around that ideology, forming a powerful voting bloc, especially in rural areas that Republicans sought to seize from Democrats.
Jessica Dawson, a professor at the West Point military academy, said the NRA made common cause with the religious right, a group that believes in Christianity's primacy in American culture and the constitution.
Drawing "on the New Christian Right's belief in moral decay, distrust of the government, and belief in evil," the NRA leadership "began to use more religiously coded language to elevate the Second Amendment above the restrictions of a secular government," Dawson wrote.
– Self-defense –
Yet the shift of focus to the Second Amendment did not help gunmakers, who saw flat sales due to the steep decline by the 1990s in hunting and shooting sports. 
That paved the way for Gun Culture 2.0 — when the NRA and the gun industry began telling consumers that they needed personal firearms to protect themselves, according to Busse.
Gun marketing increasingly showed people under attack from rioters and thieves, and hyped the need for personal "tactical" equipment.
The timing paralleled Barack Obama becoming the first African American president and a rise in white nationalism.
"Fifteen years ago, at the behest of the NRA, the firearms industry took a dark turn when it started marketing increasingly aggressive and militaristic guns and tactical gear," Busse wrote.
Meanwhile, many states answered worries about a perceived rise in crime by allowing people to carry guns in public without permits. 
In fact, violent crime has trended downward over the past two decades — though gun-related killings have surged in recent years.
That, said Wake Forest's Yamane, was a key turning point for Gun Culture 2.0, giving a sharp boost to handgun sales, which people of all races bought, amid exaggerated fears of internecine violence.
Since 2009, sales have soared, topping more than 10 million a year since 2013, mainly AR-15-type assault rifles and semi-automatic pistols.
"The majority of gun owners today — especially new gun owners — point to self-defense as the primary reason for owning a gun," Yamane wrote.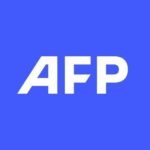 With 2,400 staff representing 100 different nationalities, AFP covers the world as a leading global news agency. AFP provides fast, comprehensive and verified coverage of the issues affecting our daily lives.