Biden takes aim at inflation but short on weapons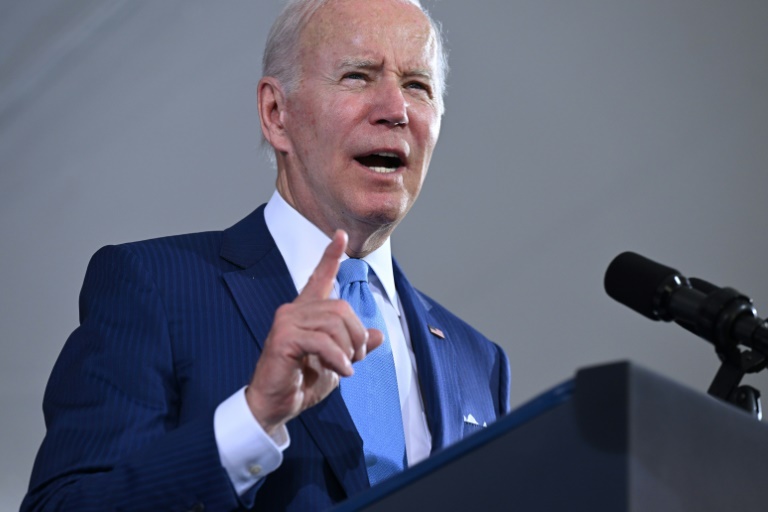 US President Joe Biden has launched a battle against soaring prices as he tries to claw back waning public support ahead of key congressional elections, but is finding he has few tools to defuse sky-high inflation.
Consumer prices have surged at the fastest pace in more than 40 years, overshadowing an otherwise strong US economy. Supply chain snarls brought on by the Covid-19 pandemic were exacerbated by Russia's invasion of Ukraine, sending prices up as demand rapidly outstripped the supply of available goods, while a worker shortage pushes up wages.
Biden has been left scrambling for solutions as he tries to ease the pain faced by American families ahead of November midterm elections in which his Democrats are forecast to lose control of Congress to opposition Republicans.
But "there's not much the administration can do directly to fight inflation," Gregory Daco, chief economist at Ernst & Young Parthenon, told AFP.
Writing in the Wall Street Journal on Monday, Biden outlined his long-term plan to ease price pressures and help the world's largest economy transition to "stable, steady growth," by boosting economic productivity and reducing the federal budget deficit.
But the Federal Reserve, not the White House, has the primary role in tackling inflation, and has started aggressively raising interest rates to cool the economy.
Biden pledged to give the central bank the space to do its work free of political interference — unlike some of his predecessors, including Donald Trump who engaged in a relentless campaign against the Fed.
"It starts with a simple proposition: respect the Fed, respect the Fed's independence," he said Tuesday, following a rare meeting with Federal Reserve Chair Jerome Powell.
– 'Limited and slow impact' –
While employment is back near pre-pandemic levels and growth is strong, savage price increases for essentials including food and fuel have sparked growing public dissatisfaction.
Biden has pivoted to more aggressively trying to explain inflation as a byproduct of forces beyond his control, including blaming Russian leader Vladimir Putin for the invasion of Ukraine that has pushed energy and food prices higher.
Biden calls the effect "Putin's price hike."
But the US leader's approval ratings are barely in the 40 percent range as people pay more at the gas pump and in the grocery store.
Gas prices on Wednesday jumped to a national average of $4.67 a gallon, from $4.19 a month ago and just $3.04 in June 2021, according to AAA.
The administration has released oil from the strategic petroleum reserve to try and bring down gas prices, but with little effect.
Other steps include clean energy tax credits and federal investments in production, as well as expanding Medicare to lower medical costs.
On Monday, Biden unveiled the Housing Supply Action Plan, which aims to improve housing supply and affordability.
But many of the contemplated steps "either require Congress to pass legislation (good luck with that) or they're policies that won't do a lot to bring down inflation in the near term," said Stephanie Kelton, an economics professor at Stony Brook University, in a blog post.
Biden on Wednesday acknowledged that his power to have an immediate impact is limited. 
"The idea that we're going to be able to click a switch" to lower prices is "unrealistic," he said.
"We can't take immediate action" on gas prices, he said, but instead can try to  "compensate" to lower costs of other goods.
– 'I was wrong' –
As the US economy roared back to life following the pandemic downturn, policymakers cheered but they were caught off-guard by the inflation surge.
Powell and Treasury Secretary Janet Yellen last year repeatedly assured Americans that rising prices would be "transitory," but have since admitted they misjudged.
"I think I was wrong then about the path that inflation would take," Yellen told CNN. "There have been unanticipated and large shocks that have boosted energy and food prices, and supply bottlenecks that have affected our economy badly."
The Fed has begun acting aggressively to try to cool the US economy, raising the benchmark lending rate three quarters of a percentage point since March and signaling more big increases are coming in the effort to tamp down prices, hopefully without tipping the economy into recession.
Moving earlier would have helped slow the economy faster, Daco said, though at the cost of rapid growth.
But Kathy Bostjancic, a chief US economist at Oxford Economics, said the chances of a recession are low.
"We view a soft landing as the more likely outcome in 2023," she said.
The US economy still has potential for an increase in both labor and goods, as workers return to the labor force  and supply chains are restored, she said.
US consumers also are shifting spending more to services like travel an entertainment, which will take the pressure off goods.
"An increase in the supply side of the economy would go a long way to quell inflationary pressures," Bostjancic said. 
That would allow the Fed to slow rate hikes, which "could sharply improve the chances of achieving a soft-landing for the economy."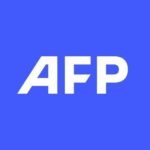 With 2,400 staff representing 100 different nationalities, AFP covers the world as a leading global news agency. AFP provides fast, comprehensive and verified coverage of the issues affecting our daily lives.
DR Congo drug manufacturing plan sparks safety concerns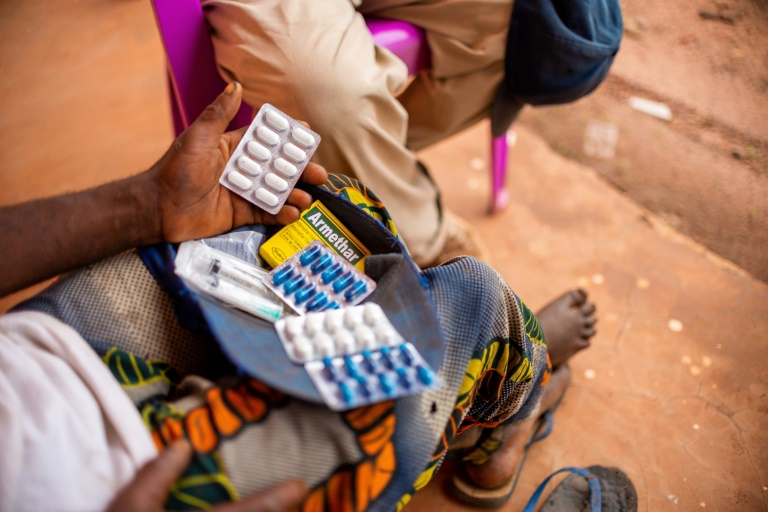 Sitting at his desk overlooking a pharmaceutical factory floor on the outskirts of the Congolese capital Kinshasa, Joss Ilunga Dijimba, 52, cracked a jovial smile.
"It's not easy doing business in Congo," he said.
His family was forced to relocate the factory in the 1990s to survive bouts of mass looting. And nowadays, there are onerous taxes, customs duties, and problems retaining talented staff. 
His company, which employs about 40 people and produces generics such as paracetamol, is one of a tiny number of drug manufacturers in the Democratic Republic of Congo, an impoverished nation roughly the size of Western Europe. 
But a government plan to require hospitals and NGOs to buy more locally produced drugs could soon boost the fledgling pharmaceutical industry — despite fears in some quarters that safety standards are far below international norms.
Several NGOs, some of which provide medical care in the DRC's conflict-torn east, have requested opt-outs.
At the small Pharmagros plant, behind barbed-wire walls near the Congo river, men in hairnets and white coats formulate medicines with imported precursor using lab equipment in airconditioned rooms. 
"Promoting local industry's a good thing," said Dijimba, a University of Texas graduate, insisting that several Congolese firms, including his, maintained high standards. 
"It could grow the middle class."
About 73 percent of the DRC's population of 90 million lives on under $1.9 a day, according to the World Bank. Most products in the African country are imported.
– 'At your own peril' –
The Congolese government has designated 35 drug molecules, including paracetamol, that medical facilities will be required to purchase in locally made form.
The government wants to stimulate business without banning imports, said Donatien Kabamb Kabey, the pharmaceuticals director at the DRC's health ministry.
He explained that all the molecules can be replaced with imported equivalents, suggesting that ibuprofen could replace paracetamol, for example.
Although not yet implemented, the policy already appears to be working.
Fifteen new pharma businesses are setting up in the DRC ahead of the new rules, Kabey said, which will add to the existing 24.
The policy was partly designed to encourage factories to return after fleeing the country in the 1990s, he added, when unpaid soldiers went on the rampage towards the end of ex-dictator Mobutu Sese Seko's reign. 
But experts warn that Congolese-made medicines face a major challenge: reassuring doctors and patients that they meet regulatory standards.
"When you go to the private sector in Congo, you do it at your own peril," said Ed Vreeke, who runs the Belgium-based independent pharmaceutical auditing firm Quamed.
"They know darn well that the quality they produce is not good."
Vreeke said Congolese regulators had improved, but the country lacked the massive resources needed to properly perform audits, check labels, and inspect the chemical composition of drugs for safety.
Kabey, whose department at the health ministry oversees inspections, said standards had improved "enormously" in recent years, but did not provide further details.
He said the government was establishing a national quality-control lab.
– 'A huge thing' –
Shoddy or falsified medicines kill hundreds of thousands of people every year, according to the World Health Organization, mostly in poor countries. 
The DRC's hot and humid climate also poses storage problems.
A 2021 study of both imported and locally produced eye drops sold in Kinshasa, for example, showed that three out of the seven products tested were substandard. The one sample manufactured in the DRC was contaminated.
Outside a pharmacy in Kinshasa's upmarket Gombe district, clutching a bag of medicines, 29-year-old corporate lawyer Joelle Mamputu said she didn't pay attention to where drugs were made but said she had "no prejudice". 
However, a 52-year-old public servant named Olivier said there was "quite a difference" between Congolese and foreign drugs. 
He added he would buy Congolese drugs were the quality the same.
Despite official assurances, major international NGOs such as Doctors Without Borders (MSF) and Medecins du Monde (MDM) have requested opt-outs from the purchasing  requirements, several humanitarian workers said.
MSF declined to comment.
MDM confirmed it had asked for an exemption due to concerns over quality and capacity to meet demand.
"It's a huge thing," said one humanitarian who asked for anonymity, explaining that the new rules will affect all non-governmental organisations, hospitals and pharmacies. 
Many aid workers understand the need to promote enterprise, he said, but there are internal disagreements about whether to compromise on quality.
"We need to have high quality standards for everyone, but the reality of the country is that sometimes it's impossible".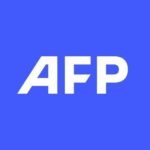 With 2,400 staff representing 100 different nationalities, AFP covers the world as a leading global news agency. AFP provides fast, comprehensive and verified coverage of the issues affecting our daily lives.
Mixed fortunes of celebrities who leapt on NFT craze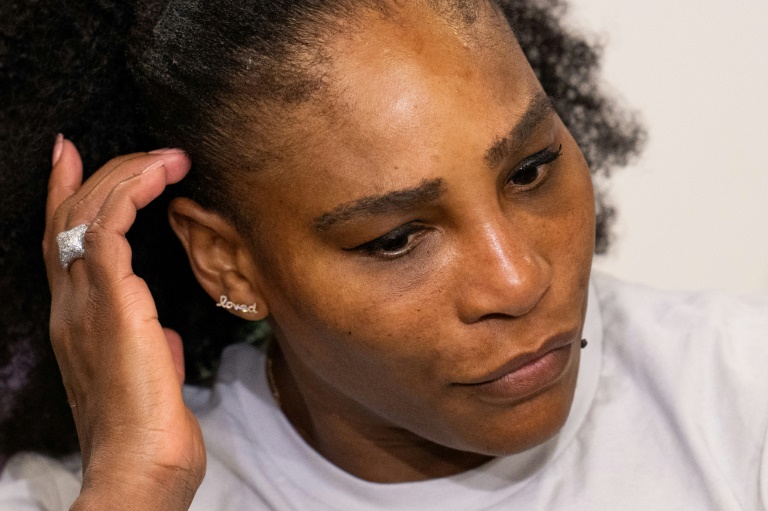 Sports, film and music stars have all flocked to the NFT market to buy pictures of apes, endorse corporate partners or even launch their own art collections.
Even as the crypto sector suffers a rout with sales and values plunging and scams proliferating, celebrities continue to sign up to the craze for so-called Non-Fungible Tokens.
– Gone Ape –
The Bored Ape Yacht Club is the ground zero of NFT "collectables". 
It features cartoon images replicated thousands of times with algorithm-generated variations.
The initial collection of 10,000 computer generated images has been followed by several other generations and many millions of fakes.
To fans, they are a status symbol, a key to an exclusive club where ordinary folk can mix with the famous and wealthy.
Brazilian footballer Neymar and tennis legend Serena Williams tweeted out their ape images on the same day in January.
US talk show host Jimmy Fallon and socialite Paris Hilton showed off their apes on TV.
Madonna declared on Instagram in March that she had "entered the MetaVerse" with a purchase of an ape, reportedly for more than $500,000.
She was following the likes of musicians Justin Bieber, Eminem and Snoop Dogg, basketball luminaries Shaquille O'Neal and Stephen Curry, and actors including Gwyneth Paltrow. 
To NFT critics, these apes symbolise all that is wrong in the crypto world — fundamentally worthless yet selling for vast sums with valuations based on hype.
And ultimately these celebrities don't own the ape pictures in any traditional sense — anyone can download and use the images.
What they own is essentially a digital receipt linked to the picture.
But celebrity backing is vital.
The apes, along with cartoon collections like CryptoPunks, appear to be weathering the crash better than other parts of the crypto sector.
– Solo missions –
Celebrity NFT enthusiasts have gone a lot deeper into the industry than just buying ape images — plenty have created their own NFT collections, with mixed results.
US musician Grimes got in early, managing to bag almost $6 million for some fantasy-inspired art last year.
However, many of these NFTs are now all but worthless, selling for fractions of their original prices — when they sell at all.
Other collections have failed even to get off the ground. Wrestler John Cena sold just a handful of NFTs from a collection he put together last year with the WWE.
He admitted it was a "catastrophic failure".
Skateboarder Tony Hawk has been more successful with sales, but at the cost of the admiration of some of his fans.
He announced on Twitter last year he would sell versions of his famous tricks as NFTs, prompting responses ranging from "Stop this Tony" to "Tony, no, not you too".
Hawk has not mentioned the project on Twitter since, though he has continued to deal in NFTs.
– Just business –
One of the mainstays of the celebrity-NFT relationship is the old-fashioned brand endorsement. 
This week, French megastar footballer Kylian Mbappe became the latest star to sign on as an "ambassador" and invest in French start-up Sorare.
The firm runs a fantasy football game where players can buy sports-card style NFTs.
Serena Williams, along with footballers Gerard Pique and Rio Ferdinand, have already invested in the game.
And not to be outdone, the world's most famous footballer, Cristiano Ronaldo, last week announced a partnership with Binance, the world's biggest crypto firm.
The offerings will apparently include designs created in collaboration with Ronaldo, who said in a statement he looked forward to "bringing unprecedented experiences and access through this NFT platform".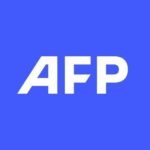 With 2,400 staff representing 100 different nationalities, AFP covers the world as a leading global news agency. AFP provides fast, comprehensive and verified coverage of the issues affecting our daily lives.
In mine-infested sea, Romania aims to cut Russia gas reliance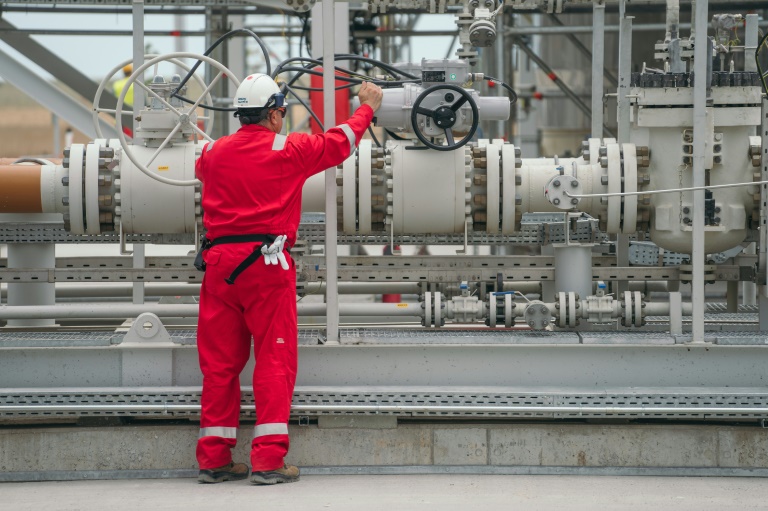 Gas now flows to Romania from a new Black Sea platform operating in waters where mines and warships have been spotted.
The dangerous reminders of the war raging nearby in Ukraine underscore Romania's determination to cut its reliance on Russian natural gas imports.
With fears growing across the European Union that Moscow will cut gas shipments in retaliation for EU support to Ukraine, countries are scrambling to find alternative supplies.
"Romania is taking a decisive step to ensure its energy security… at a time when international gas supplies are threatened by the war in Ukraine," Prime Minister Nicolae Ciuca said on Tuesday as he inaugurated a processing plant belonging to Black Sea Oil & Gas (BSOG) in the southeastern village of Vadu.
While Romania has significant reserves on land and at sea, it still has to turn to Russia in winter to cover around 20 percent of its consumption.
Backed by American private equity firm Carlyle Group LP and the European Bank for Reconstruction and Development, BSOG began two weeks ago to tap into underwater deposits, becoming the first new offshore Black Sea development in the past 30 years.
The $400-million platform extracts three million cubic metres of gas per day. It is due to recover one billion cubic metres per year for 10 years, or around 10 percent of Romania's needs.
"Today we are facing an emergency in terms of energy supply. We must put our old devils in the closet… and start producing locally," said Thierry Bros, an expert on energy and the climate at Sciences Po university.
"We must relaunch the projects in the Black Sea, relaunch the growth of production in Norway, in the United Kingdom we must think of launching the production of shale gas and in France the production of mine gas" he told AFP.
– Mines and warships –
In Vadu, BSOG CEO Mark Beacom said he hopes that the "state-of-the-art" infrastructure put in place by his company will be used for future gas or renewable energy projects in the Black Sea.
But the invasion of neighbouring Ukraine by Russia has complicated the situation. 
"We are not in a war zone, but we are close enough and it clearly has an impact," he said.
"We've had mines detected close to the platform, we've had warships that go close to our platform and we've had airplanes circling our platform," he added.
BSOG holds two concessions about 120 kilometres (65 nautical miles) from the Romanian coast, part of which, ironically, was recovered in 2009 by Bucharest from Ukraine, following a decision by the International Court of Justice in The Hague. 
While Romania is counting on offshore gas reserves estimated at 200 billion cubic metres of gas, investors nevertheless remain cautious. 
The Austrian group OMV and its Romanian partner Romgaz have yet to decide whether they will go ahead with the Neptun Deep project to tap between 42 billion and 84 billion cubic metres of gas. 
– End of guaranteed energy? –
Bucharest hopes the two groups will launch extraction as soon as 2026, which would allow Romania to "become completely independent in terms of gas" and export the excess to its neighbours, said Energy Minister Virgil Popescu.
According to a 2018 study by auditing firm Deloitte, offshore gas could bring in $26 billion in tax revenue to Romania's government over a planned 23-year period of operation. 
After much delay, parliament finally amended in May a law unfavourable to offshore investments, which had notably prompted ExxonMobil to withdraw from the Neptun Deep project at the end of 2021, after having invested around $2 billion there jointly with OMV.
"If we want to win against the Russians, we need energy," said Bros, warning that the time when "energy was guaranteed" within the EU may be over.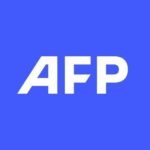 With 2,400 staff representing 100 different nationalities, AFP covers the world as a leading global news agency. AFP provides fast, comprehensive and verified coverage of the issues affecting our daily lives.