Bitcoin slumps under $25,000, lowest in 18 months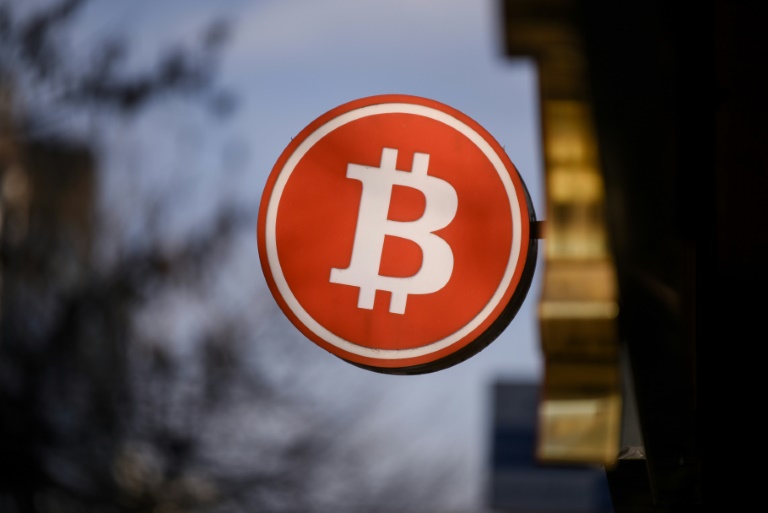 Bitcoin tumbled Monday to an 18-month low under $25,000 as investors shunned risky assets in the face of a vicious global markets selloff, months after the cryptocurrency hit a record high.
The unit took a heavy knock also from news that cryptocurrency lending platform Celsius Network paused withdrawals, citing volatile conditions.
World stock markets have plunged since Friday when data showed US inflation at a fresh four-decade high, increasing recession fears and sending investors running for safer assets like the dollar.
"It is not very surprising to see such a strong downturn as we have noticed an increased correlation over the last few years between traditional stocks, which have also tanked recently, and the cryptocurrency market," noted XTB chief market analyst Walid Koudmani.
The world's most popular cryptocurrency dived about 10 percent to hit $23,794 in morning London deals, striking a level last seen in December 2020.
The virtual unit has collapsed by 65 percent in value since striking a record peak $68,991.85 in November.
Investors on Monday sought safety with the US central bank seen likely to aggressively ramp up borrowing costs further to combat runaway inflation.
Bitcoin's decline accelerated after the news from Celsius Network. 
"Today we are announcing that Celsius is pausing all withdrawals, swap, and transfers between accounts," the platform said in a statement.
Celsius made the move "due to extreme market conditions", it added.
The total value of customer deposits had already shrunk by more than half to under $12 billion in May compared with the end of last year.
– $1 trillion market –
Koudmani said further falls for bitcoin "may trigger a cascading effect of liquidations of hedging positions" taken against the cryptocurrency. 
The global crypto market, comprising other virtual currencies which are tanking such as Ethereum, is worth about $1 trillion, according to crypto data aggregator CoinGecko.
That is down from a level of more than $3 trillion at its peak seven months ago, when the market rode a wave of massive investor demand amid growing acceptance from large financial institutions.
In a sign of the growing importance of cryptocurrencies, two countries, El Salvador and the Central African Republic, have taken the gamble of adopting bitcoin as legal tender — despite strong criticism from international financial institutions.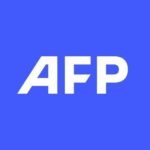 With 2,400 staff representing 100 different nationalities, AFP covers the world as a leading global news agency. AFP provides fast, comprehensive and verified coverage of the issues affecting our daily lives.
UK economy shrinks for second month in a row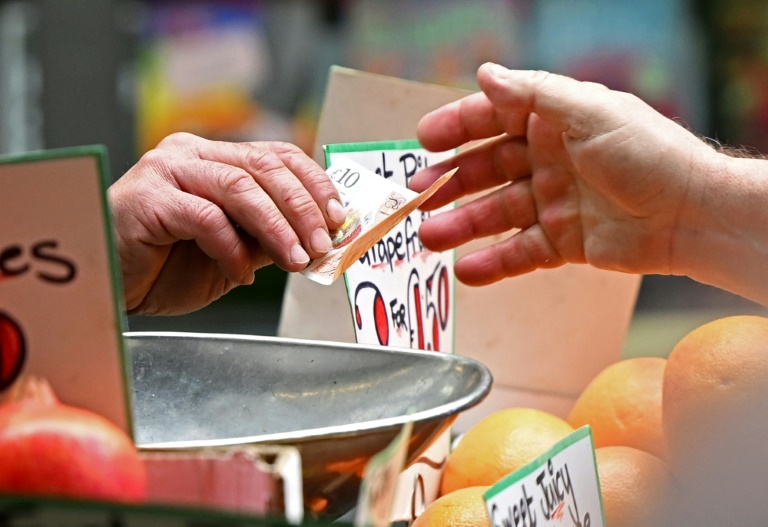 British economic output declined for a second month in a row in April, weighed down by decades-high inflation, official data showed Monday.
Gross domestic product fell 0.3 percent in April after a drop of 0.1 percent in March, the Office for National Statistics said in a statement.
Output in the services, production and construction sectors fell — "the first time that all main sectors have contributed negatively to a monthly GDP estimate since January 2021", the ONS said, as the data added to fears of recession.
The ONS noted that "businesses continued to report the impact of price increases and supply chain shortages".
The data comes as the Bank of England is set to raise its main interest rate at a fifth straight meeting Thursday in a bid to cool the pace of price rises.
"Despite weakening economic growth, the Bank of England this week is expected to raise rates further as it seeks to get inflation under control," said Paul Craig, portfolio manager at Quilter Investors.
"While a recession is still a while away, it is looming on the horizon and its effects will begin to be felt in the UK well before we are officially in one."
Inflation is being fuelled by soaring food and energy prices as economies reopen from pandemic lockdowns and following the invasion of Ukraine by major oil and gas producer Russia.
"Businesses from all sectors are facing unprecedented rises in raw material costs, soaring energy bills, and wage pressures," David Bharier, head of research at the British Chambers of Commerce, said following Monday's GDP data.
UK annual inflation stands at nine percent, the highest level in 40 years, causing a cost-of-living crisis for millions of Britons.
In the United States meanwhile, Friday's forcecast-beating inflation print has triggered expectations that the Federal Reserve will ramp up the pace of its interest-rate increases.
That has sent investors running for cover, with world stock markets tumbling since Friday.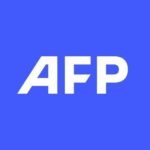 With 2,400 staff representing 100 different nationalities, AFP covers the world as a leading global news agency. AFP provides fast, comprehensive and verified coverage of the issues affecting our daily lives.
Google pays $118 mn to settle gender discrimination suit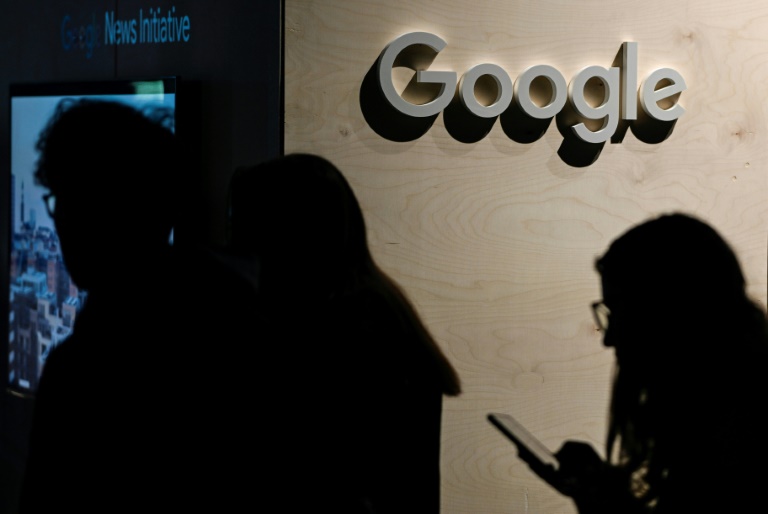 Google said on Sunday that it was "very pleased" to be settling, without admission of wrongdoing, a class-action lawsuit that argued it underpaid female employees and assigned them lower-ranking positions.
The $118 million settlement covers about 15,500 female employees who have worked for the company in California since September 2013, the law firms Lieff Cabraser Heimann & Bernstein LLP and Altshuler Berzon LLP said in a statement released Friday night.
The company also agreed for a third party to analyze its hiring and compensation practices as part of the settlement.
In a statement to AFP, Google said that "while we strongly believe in the equity of our policies and practices, after nearly five years of litigation, both sides agreed that resolution of the matter, without any admission or findings, was in the best interest of everyone, and we're very pleased to reach this agreement."
In 2017, several former Google employees sued the company in a San Francisco court, accusing it of paying women less than men for equivalent positions and assigning women lower positions than men with similar experiences because they had previously earned smaller salaries.
According to a copy of the agreement released by the law firms, "Google denies all of the allegations in the lawsuit and maintains that it has fully complied with all applicable laws, rules and regulations at all times."
A judge must still approve the agreement, the two law firms for the plaintiffs said.
Google previously agreed in 2021 to pay $3.8 million to the US Department of Labor over accusations it had discriminated against women and Asians.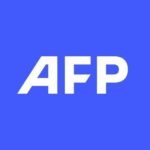 With 2,400 staff representing 100 different nationalities, AFP covers the world as a leading global news agency. AFP provides fast, comprehensive and verified coverage of the issues affecting our daily lives.
Asian markets follow Wall St plunge on inflation woes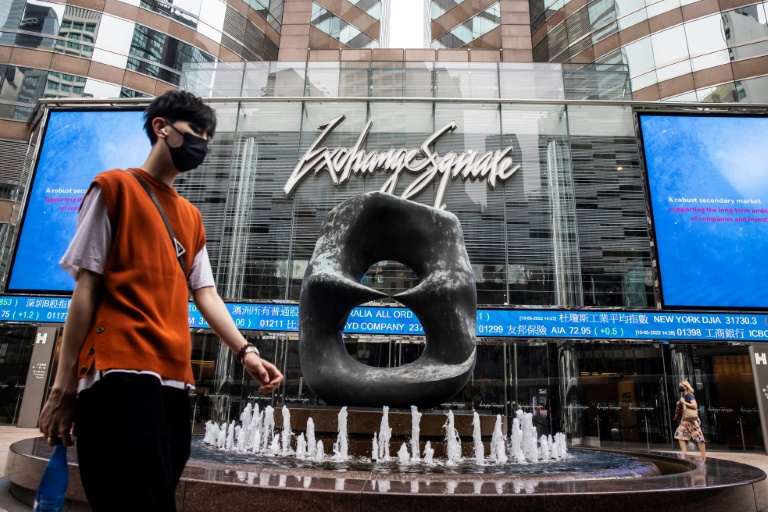 Markets tumbled in Asia on Monday and the dollar rallied as part of a global rout fuelled by a forecast-beating US inflation print that ramped up bets on a more aggressive campaign of Federal Reserve interest rate hikes.
Fresh Covid outbreaks in Shanghai and Beijing have also seen authorities reimpose containment measures soon after lifting them, leading to fears about the world's number two economy.
The possibility of more restrictions in China's biggest cities also weighed on oil prices, with concerns about a possible US recession and the stronger dollar adding to downward pressure on the black gold.
Investors were left surprised Friday when data showed US inflation jumped 8.6 percent in May, the fastest pace since December 1981, as the Ukraine war and China's lockdowns pushed energy and food prices.
The reading has led to fervent speculation that the Fed will now be contemplating a 75 basis point lift in interest rates at some point, though it is still expected to stick to a flagged half-point hike when it meets this week.
With the central bank forced to be more aggressive, there is a concern that the US economy could be sent into recession next year.
"For the last few weeks, there has been a cautious calm in markets — rates not pricing anything unforeseen, and equities able to make small gains," said SPI Asset Management's Stephen Innes.
"But the strength of (US consumer prices) completely upended that apple cart.
"The market is now thinking much more about the Fed driving rates sharply higher to get on top of inflation and then having to cut back as growth drops."
And Bank of Singapore chief economist Mansoor Mohi-uddin added that officials would likely lift borrowing costs 50 basis points for the next four meetings and eventually push the overall rate to 4.0 percent in 2023. 
Wall Street's three main indexes tanked, with the Nasdaq taking the heaviest blow as tech firms — which are susceptible to higher rates — were battered, while European markets were also hammered.
Asia followed suit, with Hong Kong, Tokyo, Seoul, Taipei and Wellington off more than two percent, while Shanghai, Singapore, Manila and Jakarta fared almost as badly.
Goldman Sachs analysts said in a note: "At some point financial conditions will tighten enough and/or growth will weaken enough such that the Fed can pause from hiking.
"But we still seem far from that point, which suggests upside risks to bond yields, ongoing pressure on risky assets, and likely broad US dollar strength for now."
The dollar continued to push higher on expectations for a sharp increase in US rates, hitting multi-year highs against its peers and flirting with a 24-year peak versus the yen.
"The yen is, sooner rather than later, going to come under renewed selling pressure" if the Bank of Japan does not change its loose monetary policy, Rob Carnell at ING Groep told Bloomberg Television.
"I think it's a question of when rather than if with them."
Oil prices sank, extending Friday's retreat, on demand concerns China sticks to an economically damaging zero-Covid policy to fight a fresh outbreak of the disease.
Parts of Shanghai were put back into lockdown and officials carried out mass testing on millions of people, just weeks after lifting strict measures in the country's biggest city.
– Key figures at around 0230 GMT –
Tokyo – Nikkei 225: DOWN 2.6 percent at 27,088.86 (break)
Hong Kong – Hang Seng Index: DOWN 2.8 percent at 21,195.77
Shanghai – Composite: DOWN 1.2 percent at 3,245.71
Dollar/yen: UP at 134.82 yen from 134.42 yen late Friday
Euro/dollar: DOWN at $1.0485 from $1.0526
Euro/pound: UP at 85.44 pence from 85.39 pence
Pound/dollar: DOWN at $1.2270 from $1.2309
Brent North Sea crude: DOWN 1.8 percent at $119.80 per barrel
West Texas Intermediate: DOWN 1.8 percent at $118.55 per barrel
New York – Dow: DOWN 2.7 percent at 31,392.79 (close)
London – FTSE 100: DOWN 2.1 percent at 7,317.52 (close)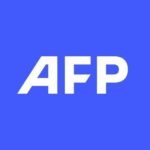 With 2,400 staff representing 100 different nationalities, AFP covers the world as a leading global news agency. AFP provides fast, comprehensive and verified coverage of the issues affecting our daily lives.