BoE unveils fifth rate hike in row as inflation soars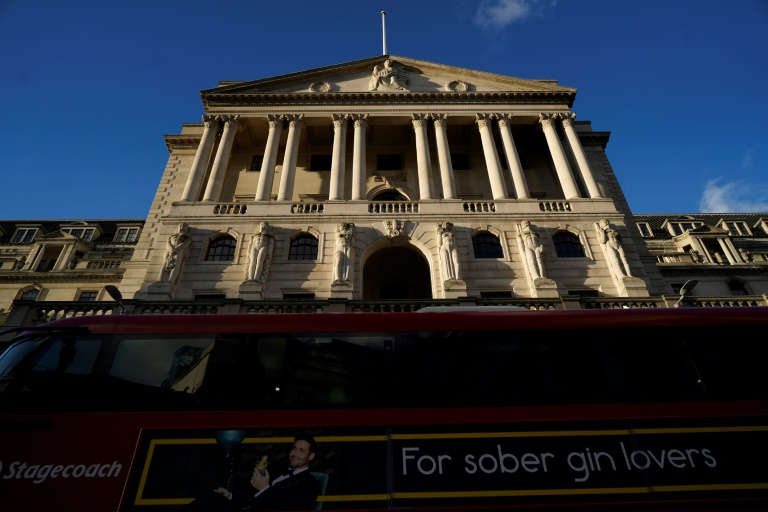 The Bank of England on Thursday hiked its main interest rate for a fifth straight time, as it forecast British inflation to soar further this year to above 11 percent.
BoE policymakers agreed at a regular meeting to increase the cost of borrowing by a quarter-point to 1.25 percent, the highest level since the global financial crisis in 2009.
The pound slumped one percent against the dollar following the announcement, one day after the Federal Reserve hiked US interest rates far more aggressively to fight runaway consumer prices in the world's biggest economy.
The BoE's latest rise was in response to "continuing signs of robust cost and price pressures… and the risk that those pressures become more persistent", said minutes of the UK meeting.
A minority of BoE policymakers had voted for an increase to 1.5 percent.
The Bank of England is avoiding "shock and awe tactics being employed across the Atlantic", said Laith Khalaf, head of investment analysis at AJ Bell.
"Despite the UK starting to tighten monetary policy first, interest rates are now higher in the US."
The US Federal Reserve on Wednesday announced the most aggressive interest rate increase in nearly 30 years — and said it is prepared to do so again next month in an all-out battle to drive down surging consumer prices.
The Fed's rate hike of 0.75 percentage points comes after US inflation rocketed to 8.6 percent in May, the highest level in more than four decades.
In the UK, inflation stands at nine percent, the highest level in 40 years.
Prices are soaring worldwide as economies reopen from pandemic lockdowns and in the wake of the Ukraine war that is pushing already high energy costs even higher.
– Growth impact –
British economic output declined for a second month in a row in April, weighed down by rocketing prices that are causing a cost-of-living crisis for millions of Britons, while increasing the risk of a UK recession this year.
Data this week also revealed the first rise in the UK unemployment rate since the end of 2020 — although at 3.8 percent it remains at a near 50-year low point amid record-high job vacancies.
At the same time, the value of average UK wages is falling at the fastest pace in more than a decade.
Fearing fallout from surging inflation, the BoE began to raise its key interest rate in December, from a record-low level of 0.1 percent.
Almost two years earlier, as the Covid-19 pandemic began to take hold, the BoE slashed the rate to just above zero and decided to pump massive sums of new cash into the economy.
In the neighbouring eurozone, the European Central Bank is next month set to raise interest rates for the first time in more than a decade.
Switzerland's central bank hiked its rate Thursday for the first time in 15 years.
burs-bcp/rfj/lth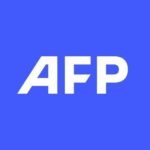 With 2,400 staff representing 100 different nationalities, AFP covers the world as a leading global news agency. AFP provides fast, comprehensive and verified coverage of the issues affecting our daily lives.
Qatar Airways posts 'record' $1.54 bn profit despite pandemic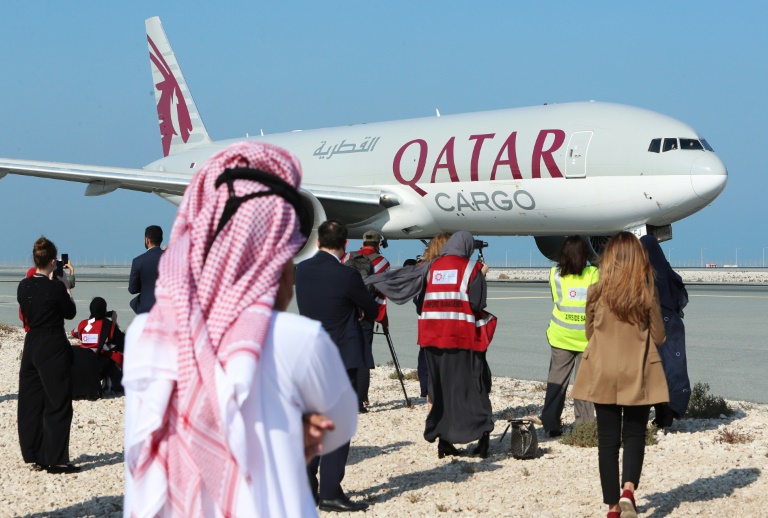 Qatar Airways on Thursday posted a record net profit of $1.54 billion for the 2021-2022 financial year, a result it attributed to a "successful strategy" during the coronavirus pandemic.
The state-owned airline said the profit result was "200 percent above its highest annual historical profit" and achieved on the back of $14.4 billion in overall income.
It said that the revenue figure was "a remarkable two percent higher than the full financial year pre-Covid" in 2019-2020.
"In the most difficult period ever in the global airline industry, the airline credits its positive results to its agility and successful strategy," it said in a statement.
Qatar Airways said it "continued to focus on customer needs and evolving market opportunities, as well as efficiency and the commitment of its worldwide employees".
"This profit is not only a record for Qatar Airways Group, but also a record among all other airlines that have published financial results for this financial year worldwide," the airline said.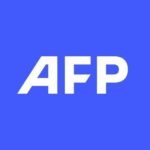 With 2,400 staff representing 100 different nationalities, AFP covers the world as a leading global news agency. AFP provides fast, comprehensive and verified coverage of the issues affecting our daily lives.
McDonald's to pay 1.25 bn euros to settle French tax case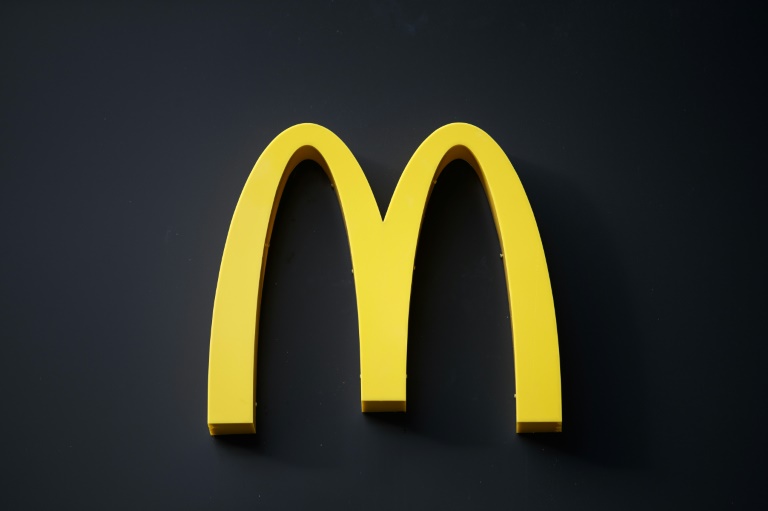 McDonald's will pay 1.25 billion euros ($1.3 billion) in France to avoid a legal case over tax evasion between 2009 and 2020, under an agreement approved Thursday by a Paris court.
Judge Stephane Noel confirmed the second-biggest tax settlement in French history, made up of a 508-million-euro fine and 737 million euros in back taxes already agreed in May, years after McDonald's was accused of reporting artificially low profits to reduce its tax bill.
"On condition of payment of the fine, the validation of the agreement means the end of the prosecution," chief financial prosecutor Jean-Francois Bohnert said in a statement.
Hailing the fine as the "maximum amount possible" under such a deal, he added that McDonald's would pay "2.5 times the amount of tax avoided".
Investigators had since 2014 been probing whether fees paid by McDonald's French operation to its European parent company in Luxembourg for use of the chain's brand in fact served to artificially slash its profits.
These let the company "soak up a large amount of the profits made by restaurants in France," judge Noel said.
A source familiar with the case told AFP this week that such practices within the same group are "used exclusively to avoid taxes".
They added that the brand fees "could double" from one McDonald's branch to the next "without any justification at all, which made it possible to prove that it was done 'exclusively' for tax reasons".
Prosecutors had opened an official probe in 2016 after union officials reported the company for covering up tax evasion.
In a statement, McDonald's said it had already paid 2.2 billion euros in taxes over the period in question.
"This agreement ends a tax case and a judicial investigation without acknowledging fault," the company added.
"McDonald's France is working proactively with French tax authorities to agree the current and future level of brand and knowhow fees," it said.
France's biggest-ever tax fine dates to 2020, when aircraft builder Airbus had to cough up 2.1 billion euros.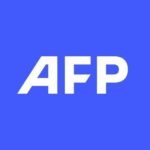 With 2,400 staff representing 100 different nationalities, AFP covers the world as a leading global news agency. AFP provides fast, comprehensive and verified coverage of the issues affecting our daily lives.
WTO deals still within sight after all-night arm-twisting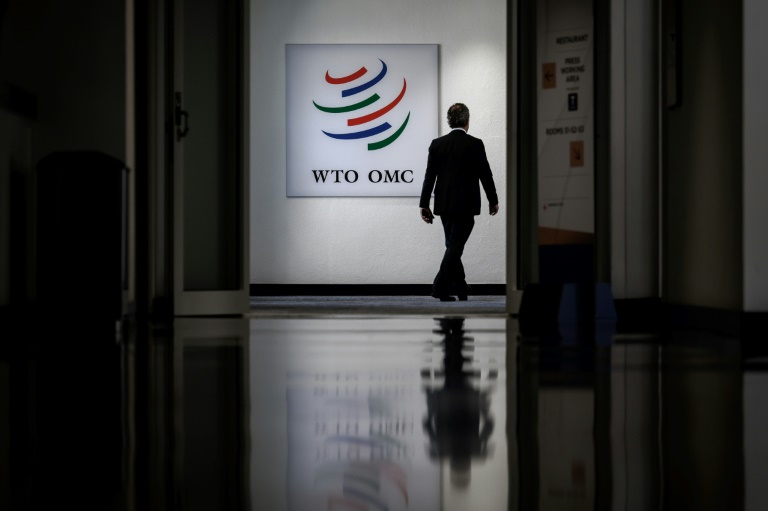 Countries were still negotiating on deadline day Thursday after frantically haggling through the night at the WTO in a bid to salvage deals on food security, fishing and combating Covid-19.
Ministers were trading concessions with just hours to go before the scheduled closing ceremony at the World Trade Organization's first conference in nearly five years.
The global trade body's 164 members added on an extra fifth day of talks to try to break the deadlock at the WTO headquarters in Geneva — and emerge with deals that would prove the organisation still has a role to play in tackling big global challenges.
But despite relaxing their original Wednesday deadline, countries were trading concessions right through past dawn to cobble together a wide-ranging set of results.
"The negotiations have been going on all night and they are still going on. And we are still optimistic that we can have some really positive outcomes," New Zealand's trade minister Damien O'Connor told AFP.
"There is a lot of commitment to try and move things forward and it's encouraging.
"We have seen a huge amount of flexibility from all parties, in a spirit of cooperation. Of course, there'll be some issues that are hard to resolve.
"I have been encouraged by that flexibility from our perspective, but there'll be continue to be bilaterals and other discussions."
Ministers have been trying to secure deals on curbing harmful fishing subsidies; a temporary waiver on Covid-19 vaccine patents; food security; agriculture; e-commerce; the WTO's response to pandemics; and reform of the organisation itself.
– Out of juice –
Countries hit a brick wall late Wednesday trying to secure each separate deal on its own merits, so they spent the night making tit-for-tat offers in an attempt to keep them all afloat.
"They're looking at a broad package: what can be achieved, trade-offs in different areas," a Geneva trade official told reporters.
"It's basically, 'what can I get here, (in exchange) for this'," the official said.
"We're into the real bargaining part of the meeting. This is where all the action is happening and hopefully where some deals are going to be struck."
US Trade Representative Katherine Tai and Britain's Geneva ambassador Simon Manley both tweeted pictures of first light emerging over Lake Geneva.
"And there we were at dawn, as a long night turned to early morning," Manley said.
Giant trays of sandwiches kept delegates going through the night after they drank the building dry of fruit juice.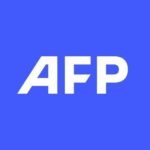 With 2,400 staff representing 100 different nationalities, AFP covers the world as a leading global news agency. AFP provides fast, comprehensive and verified coverage of the issues affecting our daily lives.