Campaign launched to stop Musk buying Twitter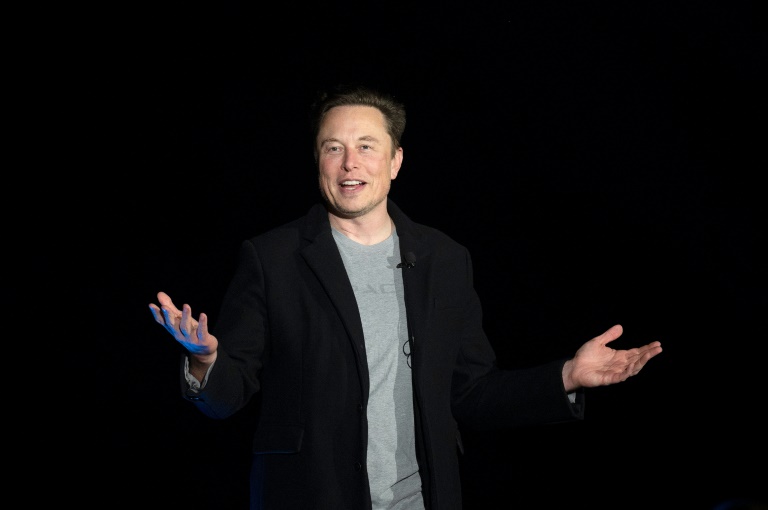 Advocacy groups on Friday launched a campaign to stop Elon Musk from buying Twitter as the proposed purchase cleared review by US antitrust authorities.
Twitter said that the deal for Musk to acquire the company was a step closer to being sealed with the passing of a deadline for it to be challenged under a US antitrust law.
The Tesla chief's $44 billion deal to take the one-to-many messaging platform private still faces review by other regulators and must be approved by shareholders.
A "Stop The Deal" campaign launched by a coalition of nonprofit groups aims to stop the takeover.
"Elon Musk is a wolf in expensive sheep's clothing whose Twitter takeover is motivated by ego and grievance," Accountable Tech executive director Nicole Gill said in a release.
"If we don't stop this deal, he'll hand a megaphone to demagogues and extremists, who will cheer him as they incite more hate, harm, and harassment."
The campaign will involve pressing the Securities and Exchange Commission (SEC) and other agencies to closely scrutinize everything about the takeover deal.
The coalition will also work to convince Twitter shareholders and advertisers to oppose Musk buying the San Francisco-based tech firm.
The list of more than a dozen organizations involved in the campaign includes MoveOn, SumOfUs, Media Matters for America, and the Center for Countering Digital Hate.
Musk became a major Twitter stockholder following his purchase of 73.5 million shares in early April, and less than two weeks later he launched a hostile takeover bid.
The SEC has asked Musk to explain why he didn't disclose within a required 10-day time period his increased stake in Twitter, especially if he planned to buy the company.
"Your response should address, among other things, your recent public statements on the Twitter platform regarding Twitter, including statements questioning whether Twitter rigorously adheres to free speech principles," regulators said in a letter.
Musk also faces a lawsuit filed by shareholders accusing him of pushing down Twitter's stock price in order to either give himself an escape hatch from his buyout bid or room to negotiate a discount.
The suit alleges the billionaire Tesla boss tweeted and made statements intended to create doubt about the deal.
The claim seeks class action status and calls on a federal court in San Francisco to back the validity of the deal and award shareholders any damages allowed by law.
Musk is a frequent Twitter user, regularly firing off inflammatory and controversial statements about current events or other public figures with remarks that are whimsical or business-focused. 
He has sparred repeatedly with federal securities regulators, who cracked down on his social media use after a purported effort to take Tesla private in 2018 fell apart.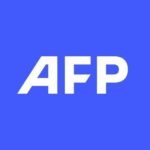 With 2,400 staff representing 100 different nationalities, AFP covers the world as a leading global news agency. AFP provides fast, comprehensive and verified coverage of the issues affecting our daily lives.
Turkish inflation hits two-decade high of 78.6%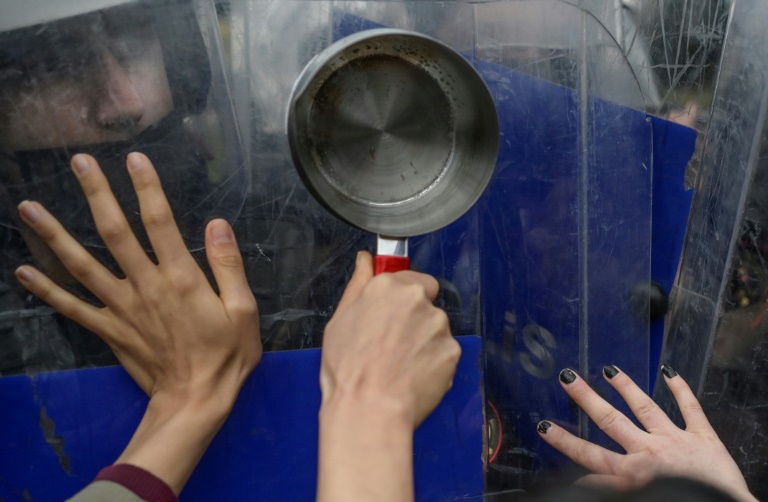 Inflation in Turkey in June soared to an annual rate of 78.6 percent — the highest in 24 years, according to official data released Monday — as President Recep Tayyip Erdogan's unconventional economic policies continued to take their toll.
But unofficial estimates published by Turkish economists showed prices rising at more than double that figure.
The inflation rate reported by Turkey's state statistics agency was the highest since January 1998.
Inflation had stood at 73.5 percent in May and at 15.0 percent at the start of last year.
Economy Minister Nureddin Nebati on Friday vowed that consumer prices will start dropping in December.
"I promise to you and to the president, we will see a drop in inflation starting in December," he was quoted as saying by Turkish media.
According to the official data, the surge in inflation in June was driven by a jump of 123.4 percent in the cost of transportation and a 94-percent increase in non-alcoholic drinks.
Turkey's crisis started when Erdogan forced the central bank to go through with a series of interest rate cuts last year that he said were part of his "new economic model".
The policy rate went down despite rising consumer prices.
But the Turkish leader rejects conventional economics and affirms that high interest rates cause prices to rise.
Economists believe his approach has exacerbated the pain felt world-wide from the jump in food and energy prices caused by Russia's invasion of Ukraine. 
– Questions over data –
However, more and more economists are starting to question Turkey's official data.
A monthly report release Monday by Turkey's ENAG group of independent economists showed consumer prices rising by 175 percent in June.
ENAG said prices had risen by 71.4 percent since the start of the year alone.
The Istanbul chamber of commerce said inflation in Turkey's largest city has reached an annual rate of 94 percent.
"No one actually believes official Turkish data anymore," said BlueBay Asset Management economist Timothy Ash.
"There is no expectation of anything like a credible policy response."
Turkey on Friday substantially raised the minimum wage for the second time in a year to cushion the blow on households ahead of next year's general election.
The hike of the net monthly take-home pay to 5,500 liras ($330) means the nominal minimum wage has nearly doubled since the end of last year.
It stood at 2,826 liras in late December and 4,253 liras in January.
Economists warn that substantially raising the pay of a large swathe of the population is an inflationary measure that should be accompanied by interest hikes or other means of limiting spending.
Official data show that more than 40 percent of Turks earned the minimum wage at the start of the year.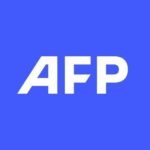 With 2,400 staff representing 100 different nationalities, AFP covers the world as a leading global news agency. AFP provides fast, comprehensive and verified coverage of the issues affecting our daily lives.
Trial of Chinese-Canadian tycoon who disappeared in 2017 begins in China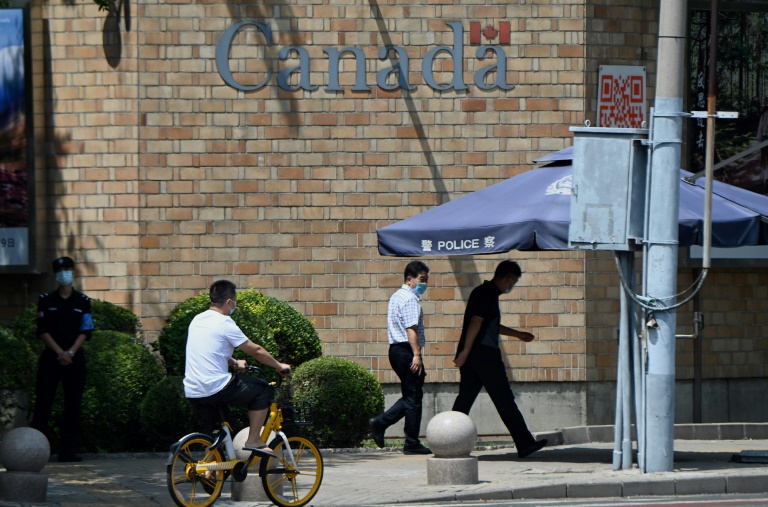 Canadian-Chinese tycoon Xiao Jianhua is standing trial on Monday, Ottawa's embassy in Beijing said in a statement, after the businessman disappeared from a Hong Kong hotel in 2017.
"Global Affairs Canada is aware that a trial in the case of Canadian citizen, Mr. Xiao Jianhua, will take place on July 4, 2022,"  the embassy told AFP, without specifying the location of the trial or charges against him.
"Canadian consular officials are monitoring this case closely, providing consular services to his family and continue to press for consular access."
Xiao, who is a Canadian citizen, disappeared from Hong Kong's Four Seasons hotel in January 2017, with local media reporting that he was snatched by mainland Chinese agents.
One of China's richest people at the time of his alleged abduction, Xiao reportedly had close connections to the upper echelons of the ruling Communist Party.
Hong Kong police said at the time that he had crossed the border into mainland China. His company Tomorrow Group also later said that he was in the mainland.
But Chinese authorities have been silent about the case, which is reportedly linked to an anti-corruption drive championed by President Xi Jinping since he came into power.
Xiao's alleged abduction came at a time when mainland Chinese agents were not permitted to operate in Hong Kong, and it sparked fear in the city about residents being forcibly disappeared.
These fears were at the heart of massive pro-democracy protests that shook Hong Kong in 2019, prompted by a government bill that would have allowed extraditions to mainland China's opaque, Communist Party-controlled judicial system.
Xiao's disappearance also followed the alleged kidnapping into mainland custody of five people working for a bookstore which published salacious titles about China's leaders.
The booksellers later appeared on TV in mainland China admitting to a variety of crimes.
In response to the protests, China imposed a national security law on Hong Kong in 2020.
That law allowed its security agencies to operate in the city and toppled the legal firewall between mainland and Hong Kong courts.
– Rags to riches –
Xiao rose from a poor family to become one of China's richest men, founding the Beijing-based Tomorrow Group.
He was head of the official student union at the prestigious Peking University in 1989 when the Chinese government used troops and tanks to crush peaceful demonstrations.
Xiao had tried and failed to defuse the protests, with his company later denying a report in The New York Times that he had been rewarded by the government for his role.
After university, Xiao began selling computers and in the years that followed built an empire with diverse interests, including in banking and insurance.
According to the Hurun Report, which ranks China's wealthiest people, Xiao was worth almost $6 billion in 2017.
He had reportedly denied allegations that he fled to Hong Kong in 2014 to escape the corruption crackdown in China.
Xiao is said to have acted as a broker for the Chinese leadership, including for President Xi's family. 
"After five years of quietly waiting, our family is still, based on my brother's strict instructions, putting faith in the Chinese government and Chinese law," Xiao's elder brother Xinhua told The Wall Street Journal last month.
"It's very complicated and full of drama," he said of the case, according to the WSJ.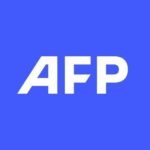 With 2,400 staff representing 100 different nationalities, AFP covers the world as a leading global news agency. AFP provides fast, comprehensive and verified coverage of the issues affecting our daily lives.
Stocks fluctuate as traders fret over recession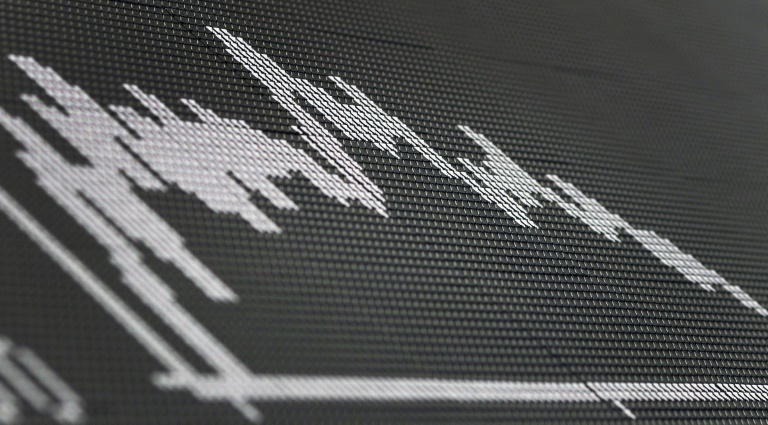 Markets swung Monday as traders fret over a possible recession caused by central bank interest rate hikes aimed at fighting soaring inflation.
Data showing a flare-up of fresh Covid-19 cases in China revived concerns about the government's policy of locking down towns and cities to eradicate the disease, despite the economic cost.
After the S&P 500's worst January-June since 1970, Wall Street got the second half off to a healthy start Friday as a below-forecast reading on US manufacturing provided hope banks will not go on an extended period of monetary tightening.
That followed a drop in confidence among consumers — a key driver of the world's top economy.
However, National Australia Bank's Rodrigo Catril said the Federal Reserve and other global financial chiefs might not ease back on their rate hikes too soon as inflation remains stuck around multi-decade highs.
"While the data is suggesting a US economic slowdown is coming, we are not yet seeing signs of an ease in inflationary pressures, an important distinction given the Fed will continue with its aggressive tightening approach until it sees evidence of the latter," he said in a commentary.
In a sign of the struggle officials will have in controlling rising prices, figures showed eurozone inflation hit a record 8.6 percent in June. The European Central Bank is due to lift rates this month for the first time in more than a decade.
Still, while surging prices remain a huge problem, Chris Weston, at Pepperstone Group, said the psychology is "shifting radically from inflation concerns to one now where we're firmly focused on growth".
While New York provided a strong lead, Asia struggled.
Hong Kong dropped as investors returned from a long weekend to play catch-up with Friday's losses, while Seoul, Taipei, Bangok and Jakarta were also down.
However, Tokyo, Shanghai, Mumbai, Sydney, Singapore, Taipei and Wellington rose.
London, Paris and Frankfurt rose at the open, though US futures were in the red.
A rise in new Covid cases in China over the weekend weighed on sentiment among investors who fear a return to the painful lockdowns in major cities including Shanghai, which hammered the world's number two economy.
The country saw more than 700 new infections Saturday and Sunday, having held below 50 a day for the previous two weeks.
Macau saw its first two Covid deaths at the weekend and authorities said they would consider a city-wide lockdown to fight the disease. The comments sent Hong Kong-listed shares in Macau casinos plunging.
Oil prices edged up but concerns about recession weighed on sentiment as traders bet on a drop in demand, while the head of Asia at crude trading giant Vitol said he saw signs consumers were beginning to feel the pressure of high commodity costs.
"There's very clear evidence out there of economic stress being caused by the high prices, what some people refer to as demand destruction," said Mike Muller. It is "not just oil, but also liquefied natural gas". 
– Key figures at around 0720 GMT –
Tokyo – Nikkei 225: UP 0.8 percent at 26,153.81 (close)
Hong Kong – Hang Seng Index: DOWN 0.2 percent at 21,825.32
Shanghai – Composite: UP 0.5 percent at 3,405.43
London – FTSE 100: UP 0.8 percent at 7,227.03
Dollar/yen: UP at 135.42 yen from 135.28 yen Friday
Pound/dollar: DOWN at $1.2095 from $1.2098
Euro/dollar: DOWN at $1.0423 from $1.0433 
Euro/pound: DOWN at 86.15 pence from 86.21 pence
West Texas Intermediate: UP 0.4 percent at $108.85 per barrel
Brent North Sea crude: UP 0.5 percent at $112.15 per barrel
New York – Dow: UP 1.1 percent at 31,097.26 (close)
— Bloomberg News contributed to this story —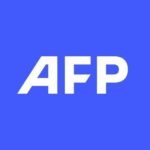 With 2,400 staff representing 100 different nationalities, AFP covers the world as a leading global news agency. AFP provides fast, comprehensive and verified coverage of the issues affecting our daily lives.