Dead rivers: The cost of Bangladesh's garment-driven economic boom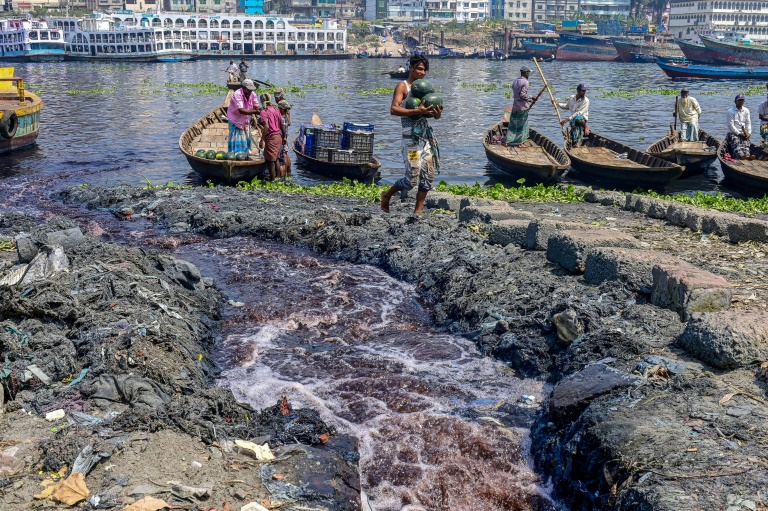 Bangladeshi ferryman Kalu Molla began working on the Buriganga river before the patchwork of slums on its banks gave way to garment factories — and before its waters turned pitch black.
The 52-year-old has constant cough, allergies and skin rashes, and doctors have told him the vile-smelling sludge that has also wiped out marine life in one of Dhaka's main waterways is to blame.
"Doctors told me to leave this job and leave the river. But how is that possible?" Molla told AFP near his home on the industrial outskirts of the capital Dhaka. "Ferrying people is my bread and butter."
In the half-century since a devastating independence war left its people facing starvation, Bangladesh has emerged as an often unheralded economic success story.
The South Asian country of 169 million has overtaken its neighbour India in per capita income and will soon graduate from the United Nations' list of the world's least developed countries.
Underpinning years of runaway growth is the booming garment trade, servicing global fast-fashion powerhouses, employing millions of women and accounting for around 80 percent of the country's $50 billion annual exports.
But environmentalists say the growth has come at an incalculable cost, with a toxic melange of dyes, tanning acids and other dangerous chemicals making their way into the water.
Bangladesh's capital Dhaka was founded on the banks of the Buriganga more than 400 years ago by the Mughal empire.
"It is now the largest sewer of the country," said Sheikh Rokon, the head of the Riverine People environmental rights group.
"For centuries people built their homes on its banks to bask in the river breeze," he added. "Now the smell of toxic sludge during winter is so horrible that people have to hold their noses as they come near it."
Water samples from the river found chromium and cadmium levels over six times the World Health Organization's recommended maximums, according to a 2020 paper by the Bangladeshi government's River Research Institute. 
Both elements are used in leather tanning and excessive exposure to either is extremely hazardous to human health: chromium is carcinogenic, and chronic cadmium exposure causes lung damage, kidney disease and premature births. 
Ammonia, phenol and other byproducts of fabric dyeing have also helped to starve the river of the oxygen needed to sustain marine life. 
– 'They are powerful people' –
In Shyampur, one of several sprawling industrial districts around Dhaka, locals told AFP that at least 300 local factories were discharging untreated wastewater into the Buriganga river.
Residents say they have given up complaining about the putrid smell of the water, knowing that offending businesses are easily able to shirk responsibility.
"The factories bribe (authorities) to buy the silence of the regulators," said Chan Mia, who lives in the area. 
"If someone wants (to) raise the issue to the factories, they'd beat them up. They are powerful people with connections." 
The crucial position of the textile trade in the economy has created a nexus between business owners and the country's political establishment. In some cases, politicians themselves have become powerful industry players. 
Further south, in Narayanganj district, residents showed AFP a stream of crimson-coloured water draining into stagnant canals from a nearby factory. 
"But you cannot say a word about it loudly," an area resident told AFP, speaking on condition of anonymity. "We only suffer in silence."
The Bangladesh Garment Manufacturers and Exporters Association (BGMEA), which represents the interests of around 3,500 top factories, defends its record by pointing out the environmental certifications given out to its members.
"We are going green — that's why we are witnessing big jumps in export orders," BGMEA president Faruque Hassan told a recent press conference.
But smaller factories and sub-contractors operating on the industry's razor thin margins say they are unable to afford the cost of wastewater treatment.
A top garment official in the Savar industrial district, speaking to AFP on condition of anonymity, said even most high-end factories serving major US and European brands often do not turn on their treatment machinery. 
"Not everyone regularly uses it. They want to save costs," he said.
– 'Facing the same fate' –
Bangladesh is a delta country criss-crossed by more than 200 waterways, each of them connected to the mighty Ganges and Brahmatura rivers that course from the Himalayas and through the South Asian subcontinent.
More than a quarter of them are now heavily contaminated with industrial pollutants and need to be "urgently" saved, said an April legal notice sent to the government by the Bangladesh Environmental Lawyers Association (BELA). 
Authorities have established a commission tasked with saving key water bodies, upon which close to half the country's population depend for farming, according to the UN Food and Agriculture Organization. 
The National River Commission has launched several high profile drives to fine factories found to have polluted rivers.
Its newly appointed chief, Manjur Chowdhury, said "greedy" industrialists were to blame for the state of the country's waterways.
But he also admitted that the enforcement of existing penalties was inadequate to address the scale of the problem.
"We have to frame new laws to face this emergency situation. But it will take time," he told AFP.
Any action will be too late for the five rivers that circle Dhaka and its industrial outskirts.
All are already technically dead, meaning they are completely devoid of marine life, said prominent environmental activist Sharif Jamil. 
"With factories now moving deep into the rural heartland, rivers across the country are facing the same fate," he told AFP.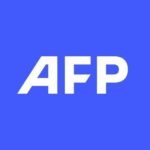 With 2,400 staff representing 100 different nationalities, AFP covers the world as a leading global news agency. AFP provides fast, comprehensive and verified coverage of the issues affecting our daily lives.
Asian markets climb as calm returns after sharp sell-off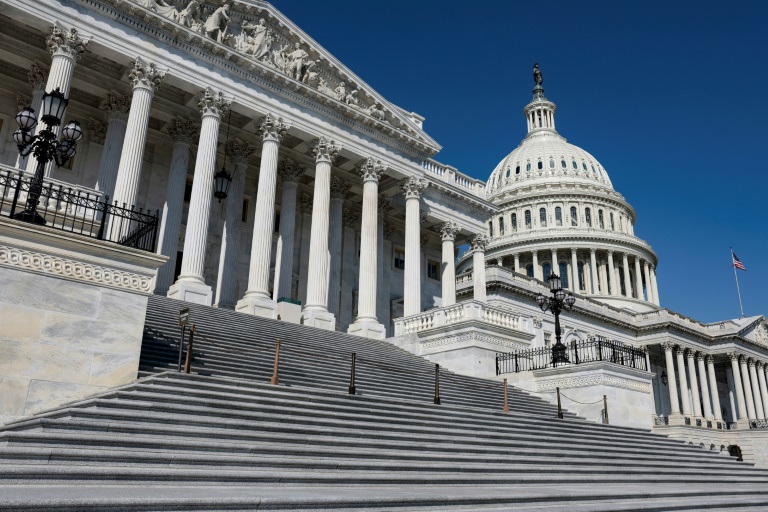 Equities rose Tuesday in Asia as some stability returned to markets after last week's upheaval, but analysts warned of further pain for traders after central bank officials hinted at further interest rate hikes to reel in inflation.
While there was no catalyst from Wall Street owing to a public holiday, a healthy performance across Europe provided a little boost, while bargain-buying was also lending support.
However, there remains an overarching sense of gloom as traders speculate that the sharp lift in borrowing costs around the world will tip economies into recession.
Focus this week is on Federal Reserve boss Jerome Powell's two days of testimony to lawmakers in Washington, which will be closely watched for some insight into the bank's thinking and possible clues about its plans for fighting surging prices.
The Fed announced a three-quarter point lift last week, after inflation data days earlier had smashed forecasts and hit a four-decade high.
"While (investors do) not expect Powell to reinvent the policy wheel, we could expect him to reinforce the idea that the Fed is in data-dependent mode," said Stephen Innes of SPI Asset Management. 
"Hence, any shift in Fed rhetoric will be a function of incoming data, virtually all of which now presents event risk. From that perspective, further evidence of persistent inflation will trigger policy panic, while any signs of sluggish growth momentum will confirm the recession narrative.
"Neither suggests that now is the time to board the rally wagon."
In early trade, Tokyo, Hong Kong, Shanghai, Sydney, Seoul, Singapore, Wellington, Taipei, Manila and Jakarta all rose.
"There might be a narrative that we've hit a bottom, we are oversold, the Fed is taking inflation seriously and that might be slightly bullish in the interim," Frances Stacy, of Optimal Capital, told Bloomberg TV.
However, while the volatility of last week has gone, banks' intention to continue hiking rates could cause fresh ructions.
Several officials — including at the Fed, Bank of England, Reserve Bank of Australia and European Central Bank — have come out in recent days to flag a further tightening of borrowing costs.
In commodities markets, oil extended gains as traders moved back in after Friday's plunge fuelled by concerns over a possible recession.
The gains have been helped by optimism for a boost to demand as China gradually eases out of its period of Covid containment, while the US summer driving period picks up.
– Key figures at around 0230 GMT –
Tokyo – Nikkei 225: UP 1.8 percent at 26,225.15 (break)
Hong Kong – Hang Seng Index: UP 1.1 percent at 21,392.60
Shanghai – Composite: UP 0.1 percent at 3,319.07
Euro/dollar: UP at $1.0534 from $1.0528 Monday
Pound/dollar: UP at $1.2269 from $1.2243
Euro/pound: DOWN at 85.86 pence from 86.02 pence
Dollar/yen: UP at 135.10 yen from 135.06 yen
West Texas Intermediate: UP 2.2 percent at $112.012
Brent North Sea crude: UP 1.6 percent at $115.91 per barrel
London – FTSE 100: UP 1.5 percent at 7,121.81 points (close)
New York – Dow: DOWN 0.1 percent at 29,888.78 (close)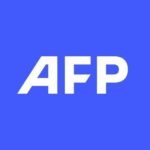 With 2,400 staff representing 100 different nationalities, AFP covers the world as a leading global news agency. AFP provides fast, comprehensive and verified coverage of the issues affecting our daily lives.
Collision returns to Toronto with over 35,000 planned attendees
Nicknamed 'The Olympics of Tech," Collision 2022 is back live after two years.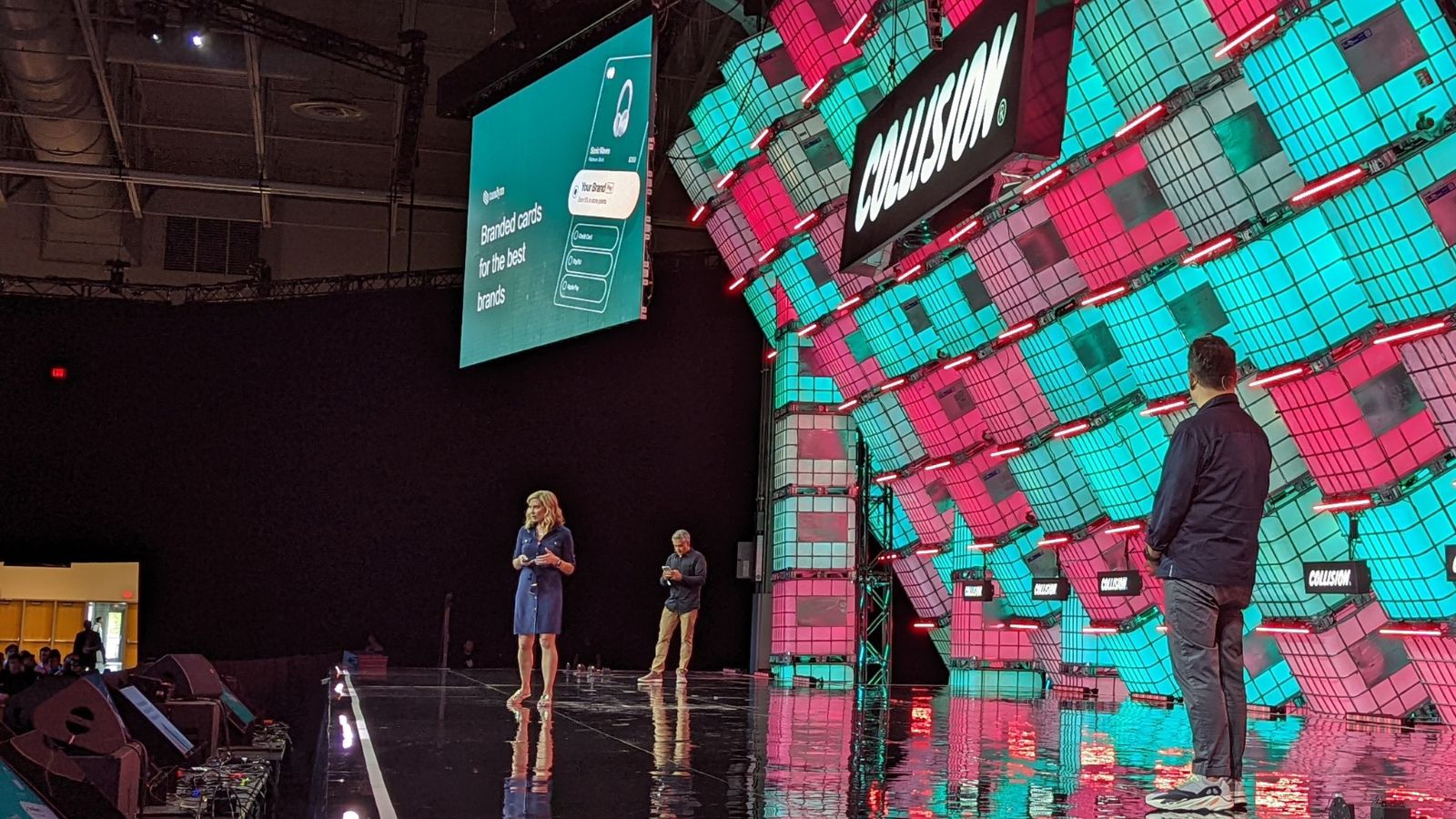 It's been called "The Olympics of Tech."
Over 35,000 attendees, 1,250+ startups, and 800+ investors are converging on Toronto for a now-sold-out Collision 2022 — back live for the first time in two years.
North America's fastest-growing tech conference takes place June 20-23 at Toronto's Enercare Centre. It is part of a series of technology conferences that include Web Summit in Europe and RISE in Hong Kong.
Welcoming attendees back after the 2020 and 2021 virtual editions of the conference, Paddy Cosgrave, founder and CEO of Collision & Web Summit said, "I just can't tell you how excited I am to be back," before introducing Toronto mayor John Tory.
"The numbers of people that come to this conference demonstrate the eagerness that everyone has to be together after a long pandemic," said Tory. "It speaks to the impact of Collision itself, that so many people are here."
"You come because you think it matters," he continued. "And we have to make it matter. We have to make it make a difference — not just with respect to technology."
Tory then outlined why Collision is right at home in the city of Toronto: "This is one of the fast-growing tech conferences in the world, for a reason, and there is a reason that Toronto is hosting it."
"If you'll forgive me a moment of truthful immodesty, we have cemented ourselves as a global hub for technology and innovation," said Tory, before welcoming attendees to explore the city and see what it can do for their businesses.
"You can be part of this Toronto success story."
Collision kick-off
Led by co-hosts Sunil Sharma (Managing Director of Techstars Toronto) and Casey Lau, opening night featured an impressive lineup of speakers from a range of sectors. Guests included: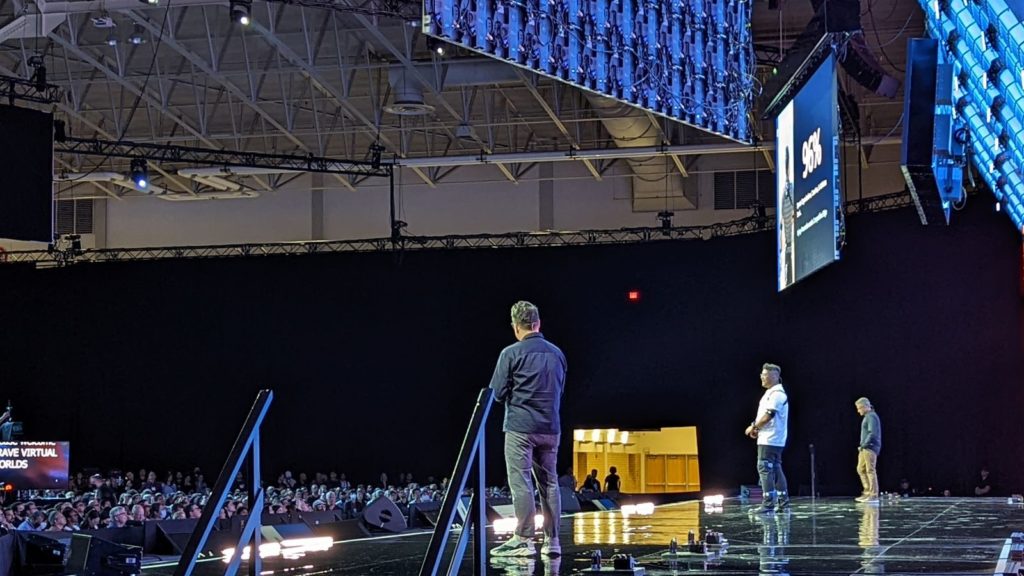 To warm up the audience, however, a series of breakout startups presented their pitches, as a preview of what's in store for attendees this week. Eight startups, three of which are Indigenous-owned (see asterisks), came to the stage. Startups featured were:
Collision and the state of the world
Collision is coming back at an interesting, particularly volatile time for the global economy and tech market. Inflation has skyrocketed, and the costs for everything from basic groceries to buying a car or home has led to a tremendous feeling of uncertainty.
For starters, recent weeks have seen the cryptocurrency market crumble, with even long-term investors starting to think of exiting the space. CNBC recently reported that the price of bitcoin fell more than 9% in 24 hours to $18,642.22, as of about 2 p.m. ET on Saturday, June 18.
Venture Capitalists have been pouring money into startups throughout the pandemic, at what we can now call an unsustainable level. The result? Overvaluation — a big risk to employees, as one CEO wrote for Forbes.
Ultimately, there is an air of optimism coming from Collision, where an enthusiastic and packed crowd were eager to kick off the event.
Agenda
Attendees will be able to choose from an absolutely massive selection of sessions, across several tracks and curated lists of sessions.
With the aforementioned crypto crash at the top of many minds, the crypto track, featuring sessions like Mass Adoption: Crypto's next challenge and How to regulate cryptocurrencies, is sure to be popular.
Those interested in startups can look forward to sessions like How Calgary is winning the global talent competition, How to recession-proof your startup, and 3 big mistakes founders make when building early-stage tech teams, among others.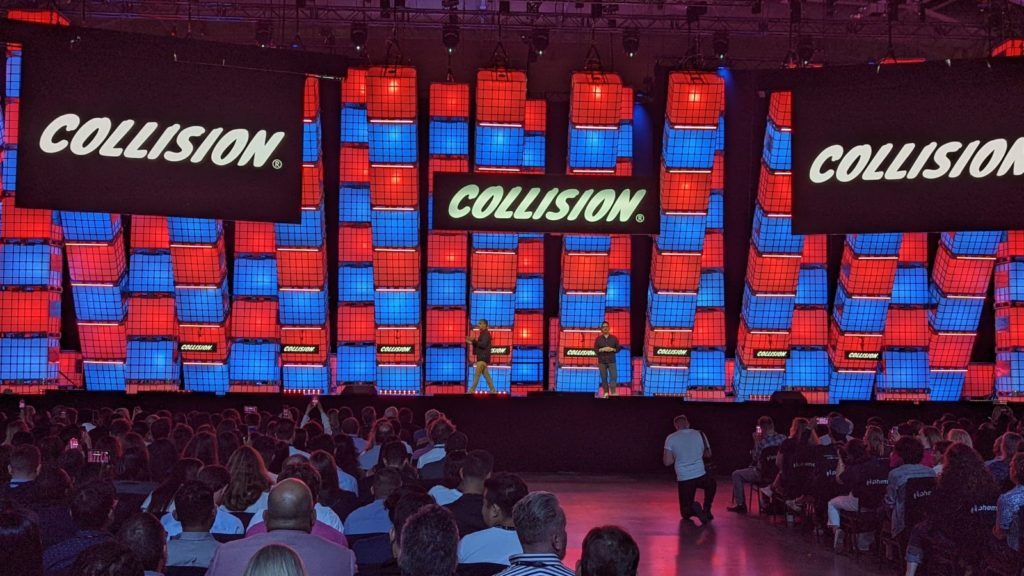 Want to follow along with all the action from outside the sold-out event? Follow Collision on Twitter, Facebook, LinkedIn, Instagram, and YouTube. Look for the official hashtag, #CollisionConf.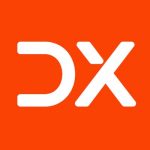 DX Journal covers the impact of digital transformation (DX) initiatives worldwide across multiple industries.
Eighth day of Indigenous fuel price protests in Ecuador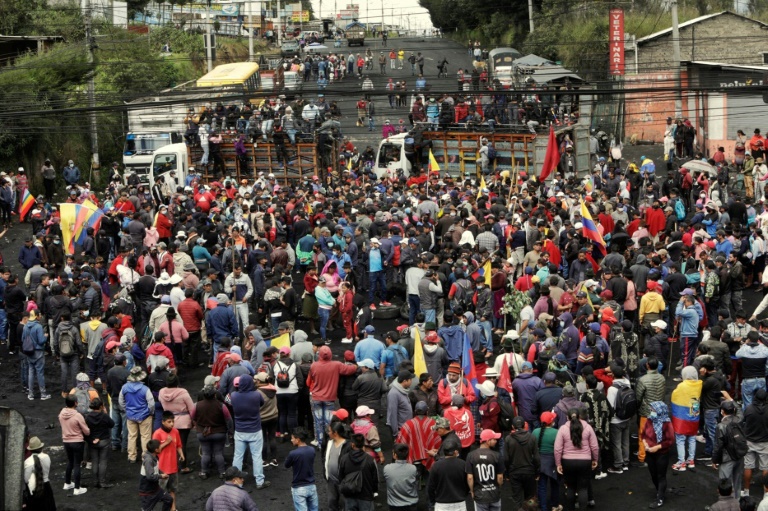 Hundreds of Indigenous people and members of other disgruntled groups took part in an eighth day of fuel price protests in Ecuador Monday, accused by the president of seeking only "chaos."
A state of emergency is in place in three provinces, with a nighttime curfew in the capital Quito, as authorities seek to curtail demonstrations that have seen roads barricaded countrywide, cost the economy tens of millions of dollars, and left dozens of people injured.
The powerful Confederation of Indigenous Nationalities of Ecuador (Conaie) — credited with helping topple three presidents between 1997 and 2005 —  called the protest as Ecuadorans increasingly struggle to make ends meet.
Indigenous people comprise more than a million of Ecuador's 17.7 million inhabitants, and their protest has since been joined by students, workers and others feeling the economic pinch.
"We have reached out, we have called for dialogue, but they do not want peace," President Guillermo Lasso said in a video on Twitter Monday.
"They seek chaos, they want to eject the president."
Police say 63 personnel have been wounded in clashes and 21 others briefly held hostage since the protests began, while human rights observers reported 79 arrests and 55 civilians wounded.
A state of emergency declared last Friday allowed Lasso to mobilize the armed forces to maintain order, suspend certain civil rights and declare curfews.
On Sunday, Ecuadoran police requisitioned an Indigenous cultural center in Quito to use as a base for protest monitoring.
The center had sheltered thousands of Indigenous people during anti-government demonstrations in 2019 that left 11 dead and more than 1,000 injured but forced then-president Lenin Moreno to abandon plans to eliminate fuel subsidies.
Oil producer Ecuador has been hit by rising inflation, unemployment and poverty exacerbated by the coronavirus pandemic.
Fuel prices have risen sharply since 2020, almost doubling for diesel from $1 to $1.90 per gallon and rising from $1.75 to $2.55 for gasoline.
Conaie demands a price cut to $1.50 a gallon for diesel and $2.10 for gasoline.
It also wants food price controls and a commitment to renegotiating the personal bank loans of about four million families.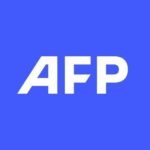 With 2,400 staff representing 100 different nationalities, AFP covers the world as a leading global news agency. AFP provides fast, comprehensive and verified coverage of the issues affecting our daily lives.