Deadly heatwaves threaten economies too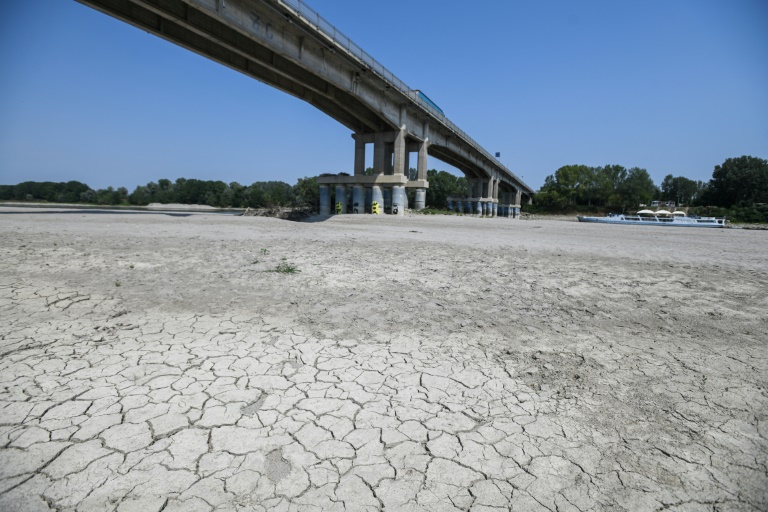 More frequent and intense heatwaves are the most deadly form of extreme weather made worse by global warming, with death tolls sometimes in the thousands, but they can also have devastating economic impacts too, experts say. 
The prolonged and unseasonable scorchers gripping the central United States and rolling northward across western Europe, sending the thermometer above 40 degrees Celsius (104 degrees Fahrenheit), are likely to cause both.   
Deadly and costly
Very high temperatures caused nearly 10 percent of the two million deaths attributed to extreme weather events from 1970 to 2019, according to the World Meteorological Organization. 
Virtually all that heat-related mortality, moreover, has been since 2000, especially the last decade: from 2010 to 2019 scorching heat was responsible for half of 185,000 extreme weather deaths registered.
In Europe, heatwaves accounted for about 90 percent of weather-related mortality between 1980 and 2022, the European Environment Agency (EEA) has reported. 
Heatwaves rack up economic costs as well, but they are harder to quantify than damage from a storm or flood, and more difficult to insure. 
But extended bouts of great heat can result in more hospital visits, a sharp loss of productivity in construction and agriculture, reduced agricultural yields, and even direct damage to infrastructure. Excess mortality has an economic cost too.
The EAA estimates that heatwaves in 32 European countries between 1980 and 2000 cost 27 to 70 billion euros. The damages over the last 20 years — which included the deadly heatwave of 2003, with 30,000 excess deaths — would almost certainly be higher.
Premature death
The national public health agency in France, which will be blanketed by extreme conditions over the coming days, has called heatwaves "a mostly invisible and underestimated social burden."  
In France alone, heatwaves from 2015 to 2020 cost 22 to 37 billion euros due to health expenses, loss of well-being and especially "intangible costs stemming from premature deaths".  
Reduced productivity
The heatwaves of 2003, 2010, 2015 and 2018 in Europe caused damages totalling 0.3 to 0.5 percent of GDP across the continent, and up to two percent of GDP in southern regions, according to a peer-reviewed study in Nature. 
This level of impact could be multiplied by five by 2060 compared to a 1981-2010 baseline without a sharp reduction in greenhouse gas emissions and measures to adapt to high temperatures, the study warned.
At sustained temperatures of around 33C or 34C, the average worker "loses 50 percent of his or her work capacity", according to the International Labor Organization (ILO).
The ICO estimates by 2030 heatwaves could reduce the total number of hours worked globally by more than two percent — equivalent to 80 million fulltime jobs — at a cost of 2.4 trillion dollars, nearly 10 times the figure for 1995.
"Climate change-related heat stress will reduce outdoor physical work capacity on a global scale," The UN's Intergovernmental Panel on Climate Change (IPCC) said in its most recent synthesis report, noting that in some tropical regions outdoor work may become impossible by the end of the century for 200 to 250 days each year.
Drought and agriculture
Both heatwaves and drought are a major threat to agriculture, and thus food security.
Long-term drought is agriculture's worst enemy when it comes to extreme weather, but heatwaves can provoke major damage as well.
In 2019, a heatwave caused a nine percent drop in drop in maize yields across France, and a 10 percent decline in wheat, according to the French agricultural ministry.
A 2012 scorcher in the United States led to a 13 percent drop in maize production, and a sharp jump in global prices.
Heatwaves also have a negative impact on livestock production and on milk production, according to the IPCC.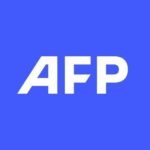 With 2,400 staff representing 100 different nationalities, AFP covers the world as a leading global news agency. AFP provides fast, comprehensive and verified coverage of the issues affecting our daily lives.
RIP Explorer: Microsoft's web browser retired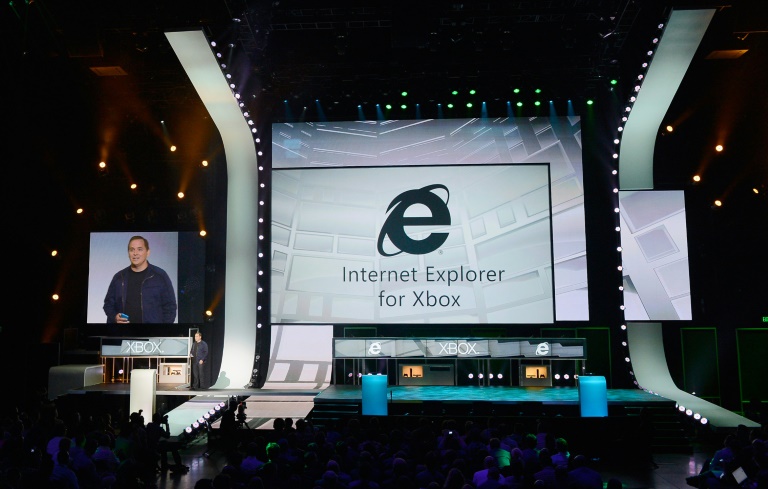 Internet Explorer, Microsoft's once dominant web browser that some users love to hate, was retired Wednesday after 27 years on the world's computer screens.
The tech giant will no longer offer fixes or updates to the existing version of Explorer and users will be directed to its replacement, Microsoft Edge.
It was a moment marked with some genuine nostalgia — and plenty of jokes at the expense of what was many people's first gateway to the internet.
"You took long to download stuff, you kept freezing, and you got replaced pretty easily by other browsers," tweeted @Zytrux_1, under the hashtag #ripinternetexplorer.
"But there goes one of the first browsers I've ever used, and got plenty of good memories thanks to it."
Twitter was flooded with Explorer memes, including tombstones or coffins bearing the browser's signature blue "e," and the occasional screenshot of error messages saying the app had stopped working.
Microsoft announced the change last year, and in a blog post Wednesday explained the need to start fresh with a different browser — Microsoft Edge.
"Internet Explorer (IE) is officially retired and out of support as of today," the firm wrote.
"The web has evolved and so have browsers. Incremental improvements to Internet Explorer couldn't match the general improvements to the web at large, so we started fresh," it added.
– Antitrust battle –
Internet Explorer's first version came out in 1995, in a challenge to the then rising early internet star Netscape Navigator.
The ubiquity of Microsoft's operating system became a route also for Explorer to steadily become the default for many users.
In 1997 US authorities contended Microsoft, by incorporating its Internet Explorer in the Windows operating system for the first time, was trying to crush competition from Netscape.
The case was concluded with a settlement in November 2001 that imposed no financial penalty, but forced billionaire Bill Gates's software giant to disclose more technical information and barred anti-competitive agreements on Microsoft products.
However, users gradually got more alternatives to the browser many loved to hate for its slowness and tech glitches.
Microsoft's market share in the browser business plunged from more than 90 percent in the 2000s to the low single digits this year.
Google's Chrome, with nearly 65 percent, is the market leader, according to Statcounter, a web traffic analysis site.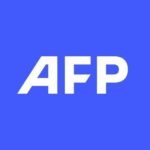 With 2,400 staff representing 100 different nationalities, AFP covers the world as a leading global news agency. AFP provides fast, comprehensive and verified coverage of the issues affecting our daily lives.
Berlin blasts 'political decision' in Gazprom's gas squeeze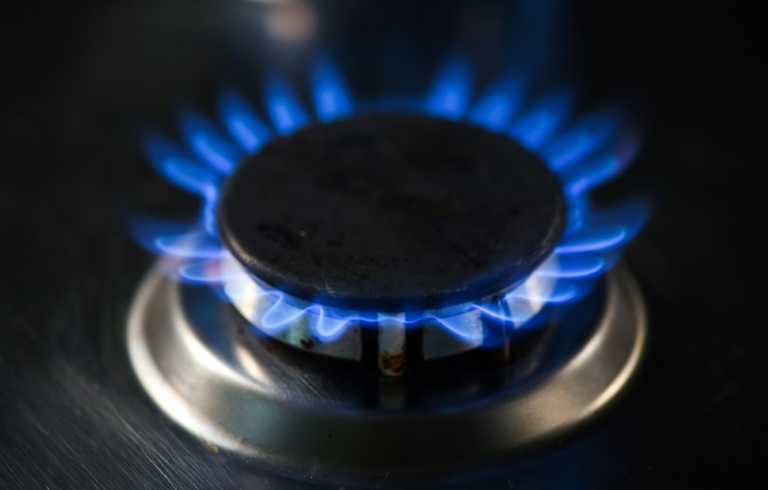 Russia on Wednesday stepped up the energy pressure on Europe, slashing gas supplies to the continent for the second day in a row in a move blasted as "political" by Germany.
A day after Gazprom said it was cutting deliveries via the Nord Stream pipeline by around 40 percent, the Russian state-owned energy giant said it was further snuffing out its daily deliveries by a third.
The energy company blamed the cut on "repair" work on compressor units by German company Siemens, but Berlin slapped down the excuse.
Gazprom's move was "a political decision and not a technically justifiable decision", Economy Minister Robert Habeck said at a press conference.
The minister said Wednesday's move to further dwindle flows showed "it is obviously a strategy to unsettle and drive up prices".
Separately, Italian energy giant Eni said it was informed by Gazprom that it was reducing its gas supplies by 15 percent for Wednesday without explanation.
Several European countries, including Germany, are highly reliant upon Russian gas for their energy needs.
But since Russia's invasion of Ukraine, they have been battling to wean themselves off Russian power.
In a race for alternative sources of energy, the European Union signed gas deals with Egypt and Israel during a Cairo visit Wednesday by the bloc's chief Ursula von der Leyen.
– Save energy –
The Nord Stream pipeline, commissioned in 2012, runs from Russia to Germany under the Baltic Sea and is the main conduit for gas from Russia to Europe's biggest economy.
A second underwater pipeline, Nord Stream 2, that was set to double deliveries was halted by Germany in the run up to Russia's invasion of Ukraine.
Habeck said Germany was aware of the need to service the Nord Stream pipeline but added that "the first set of maintenance works where this would have become relevant will not take place until autumn."
At the same time, those works would not warrant a reduction "on the order of 40 percent", Habeck said.
Gazprom said Tuesday that the delayed return of components meant only three gas-pumping units were currently operational at the Portovaya compression station near the Russian city Vyborg, where the pipeline begins.
Germany was monitoring the impact on the gas market, but there was "no supply problem in Germany", Habeck said.
He stressed that saving energy was the "order of the day", and that Germany was ready to "take government action, if necessary". 
Since the start of the war, European countries have sought to reduce their reliance on imports from Russia, but are divided about how quickly to impose an embargo on gas.
Moscow has already cut off several European clients after they failed to comply with a Russian demand that all "unfriendly" countries pay for natural gas in rubles in response to a barrage of Western sanctions over Ukraine.
Poland, Bulgaria, Finland and the Netherlands have had their deliveries suspended after refusing the arrangement.
Eni said in May it has opened accounts in euros and in rubles to pay for Russian gas, thus complying with Moscow's demands, but insisted the move was taken in compliance with the sanctions.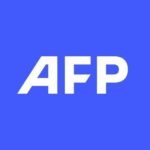 With 2,400 staff representing 100 different nationalities, AFP covers the world as a leading global news agency. AFP provides fast, comprehensive and verified coverage of the issues affecting our daily lives.
Tesla driver-assistance involved in 273 US crashes: report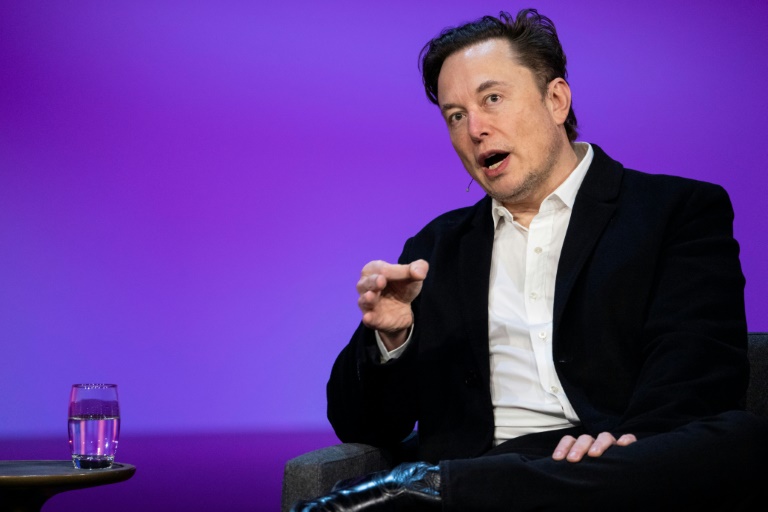 Tesla vehicles have been involved in most of the crashes involving "Level 2" driver-assistance systems reported to the government, according to US data released Wednesday.
The electric autos accounted for 273 of 392 crashes reported under a June 2021 National Highway Traffic Safety Administration directive requiring manufacturers to submit data on crashes for Level 2 driver-assistance programs, which aid with braking and steering but require the driver to remain fully engaged at all times.
NHTSA last week expanded a probe into Tesla's "Autopilot" system, which Tesla Chief Executive Elon Musk has argued reduces the risk of accidents when used properly.
Crashes are reportable if the assistance system was used within 30 seconds of the incident and if the episode resulted in a fatality, a vehicle tow-away, airbag deployment or injury to a pedestrian or other "vulnerable" road user. 
"The data released today are part of our commitment to transparency, accountability and public safety," said NHTSA Administrator Steven Cliff.
"As we gather more data, NHTSA will be able to better identify any emerging risks or trends and learn more about how these technologies are performing in the real world."
NHTSA did not criticize Tesla or other automakers in the report and cautioned of imperfections in the data.
Some of the incidents may have been reported multiple times by the same entity.
"Consequently, the overall number of reports submitted does not equate to the total number of incidents and is not a meaningful safety metric," NHTSA said in the report.
Another issue is that the manufacturers who are required to report the incidents can only do so if and when the vehicle owner reports the incident. As a result, some incidents may not have been reported, NHTSA said.
NHTSA last week said it widened a probe of Tesla to whether "Autopilot and associated Tesla systems may exacerbate human factors or behavioral safety risks by undermining the effectiveness of the driver's supervision."
The action moves NHTSA a step closer to a potential recall of Tesla vehicles.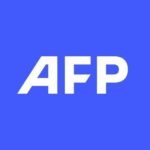 With 2,400 staff representing 100 different nationalities, AFP covers the world as a leading global news agency. AFP provides fast, comprehensive and verified coverage of the issues affecting our daily lives.